Lexington, OH – August 14, 2017 – Burtin Racing driver and Trans Am rookie Martin Ragginger came up just short of victory at Mid-Ohio for the First Energy 100. The No. 50 GoShare/Axalta Chevrolet Camaro scored the second place finish in Saturday's feature 100-mile race.
Trans Am Series presented by Pirelli hosted a two-day event that consisted of two practices and race for the TA class. Martin Ragginger paced top of the charts in both preliminary sessions and looked like a strong threat for pole position. Unfortunately, due to lightning and severe weather, qualifying was cancelled and the grid was determined by driver championship points. This meant that Ragginger's Camaro would line up 14th for the race.
Round 7 of Mid-Ohio was a special weekend for Trans Am with Burtin Racing's debut of a new Chevrolet Camaro body style in competition and the team's partner Axalta showcased their Color of the Year, Gallant Gray, on Ragginger's No. 50 GoShare entry.
Race day was highly anticipated by the whole Burtin Racing team after Ragginger's stellar efforts in practice. From the green flag, Ragginger quickly moved through the field and persisted through some braking issues to put himself in the second position with only leader Ernie Francis, Jr. in his sights. After a furious battle following a late-race full-course caution and restart, the GoShare/Axalta Chevrolet Camaro concluded the day in second position.
"I think our car was amazing, same as in practice," stated Martin Ragginger, driver of the GoShare/Axalta Camaro. "Our problem toward the end was brakes, it is hard to drive a car without brakes. When I had a chance I would cool them down but it was still a great day and I couldn't thank my team enough."
Claudio Burtin, team owner, shared a similar reaction, "Everybody wants to win, we race to win. I guess second is the next best position. The new Camaro body style was fantastic and our GoShare/Axalta car was fast."
Ragginger was awarded the COOLSHIRT Systems Cool Move of the Race for his charge up through the field during the race.
Next up on the Trans Am schedule is Round 8 at Road America in Wisconsin on August 26th.
The Mid-Ohio race will broadcast on CBS Sports Network on August 30th at 10:00pm ET.
For more information on the team please visit www.burtinracing.com. Check out our partner GoShare at goshare.com and like us on Facebook.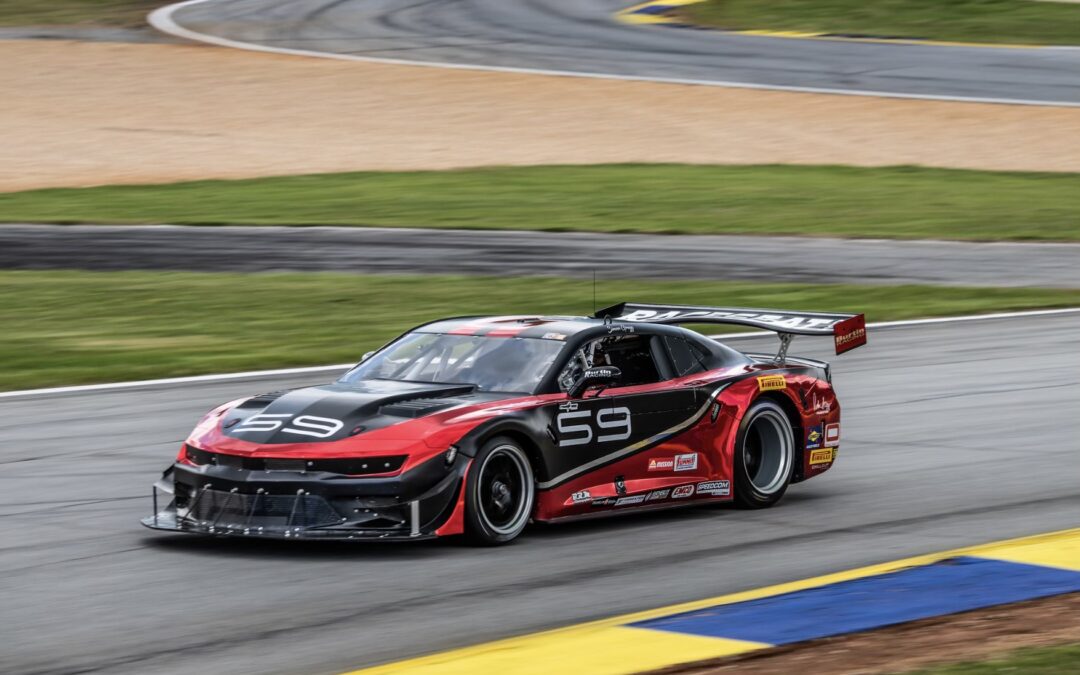 Braselton, GA May 1, 2023 - Veteran driver and Trans Am Champion, Simon Gregg, dominates Historic Sportscar Racing once again at Michelin Raceway Road Atlanta. Racing in the 2017 Burtin Racing Chevy Camaro TA1, Gregg piloted the rocket ship to first place in HRS...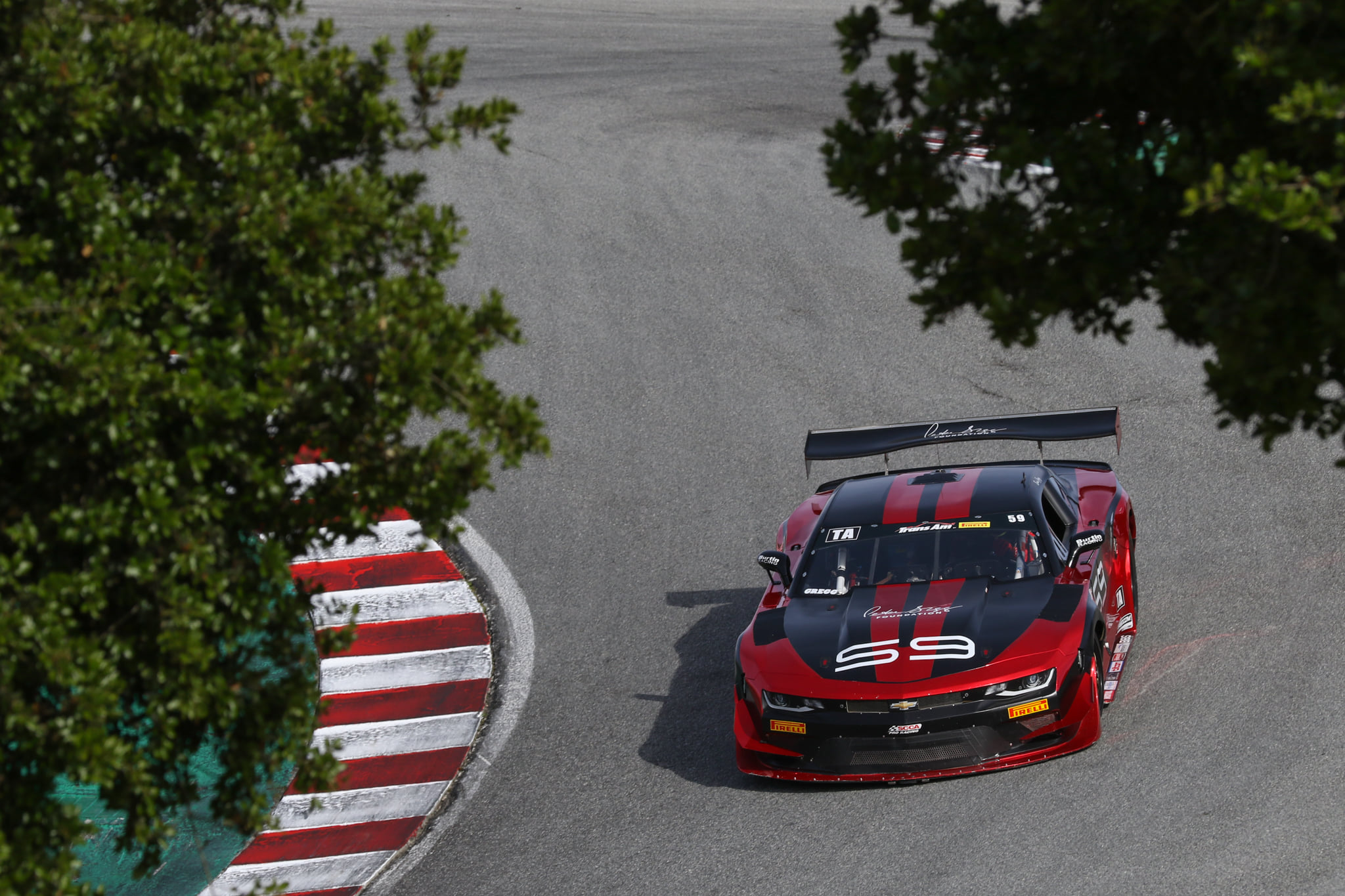 Salinas, CA (April 23, 2022) – Veteran driver, Simon Gregg, clinches a 3rd place start on his 2022 debut in the Trans Am Presented by Pirelli series at Laguna Seca. After missing testing and practice due to aircraft mechanical problems in St. Augustine, Gregg strapped...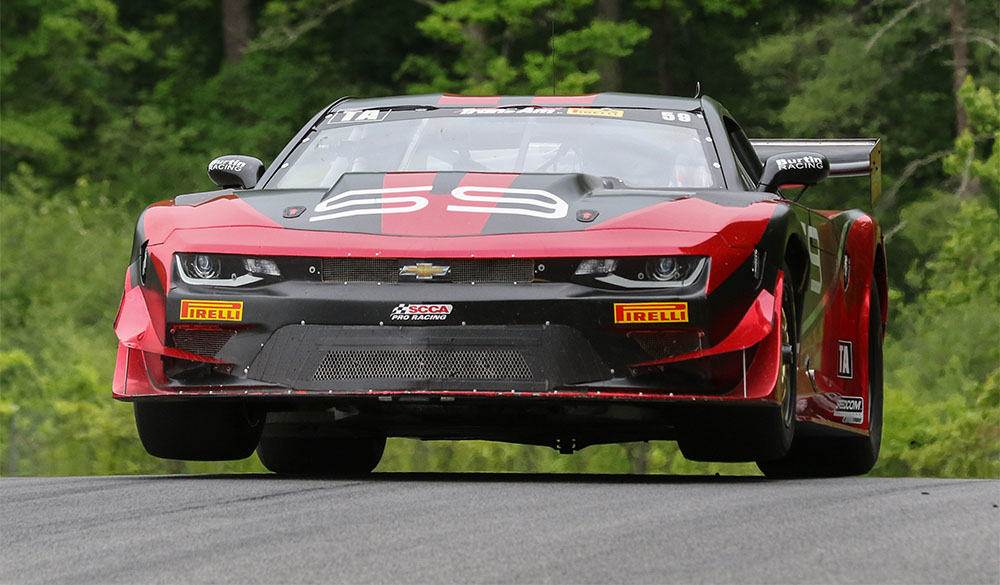 Salinas, CA (April 12, 2022) – Veteran driver, Simon Gregg, is making his 2022 debut in the Trans Am Presented by Pirelli series at Laguna Seca. After quietly passing Gentilozzi's all-time record of 207 Trans Am starts in 2021, Gregg will be adding to the legacy...
SEBRING, FL – February 26, 2022 – Martin Ragginger returns to Trans Am Series in Sebring to celebrate The Peter Gregg Foundation. Starting the weekend off strong, "Raggi" piloted the Burtin Racing Chevy Camaro to second fastest during qualifying, just 0.2 seconds...