Pittsburgh, Pa. – August 6, 2018 – A perfect weekend for Burtin Racing and Lawrence Loshak was completed Sunday afternoon when the Wisconsin driver led Round 5 of the 2018 Trans Am Series presented by Pirelli race from green to checkered flag at Pittsburgh International Race Complex.
It was a thoroughly dominant performance from Loshak who turned the prestigious TA race into a procession for the first TA class victory of his career. Driving the No.2 Pennzoil/ETE/GoShare Chevrolet Camaro, the Burtin Racing pilot was fastest in qualifications on Saturday to secure pole position. He followed that up by going straight into the lead when the race itself started and asserted his position at the head of the field. Posting the fastest lap during the race, Loshak was duly rewarded when taking the checkered flag a comfortable 4.25 seconds clear of his nearest challenger for maximum points. At the finish, Ernie Francis jr., No. 98 Ford Mustang, pipped long time second place Chris Dyson, No. 20 Ford Mustang for the runners up spot without ever threatening Loshak's lead.
After a one-off appearance at Circuit of The Americas at the close of the 2017 season, Loshak made the leap to TA class competition for 2018, departing TA2 class competition after 33 career starts, five podiums and a 2016 victory at Mid-Ohio. Joining the resurgent Burtin Racing team full time for 2018, Loshak secured his first TA class victory in just his sixth appearance for the pace setting Georgia motorsport outfit.
On a quick and technical circuit , Loshak would secure pole with a time of 1:38.403, retaking the coveted first place starting slot on the grid from Paul Fix after a fierce battle. A total of twenty cars were on the grid for the race. The TA class race ran for a total of 36 laps, 100.8 miles, and underwent a single full-course caution, spanning laps 15 through 20. The Burtin Racing machine also turned the fast lap of the race a 1:39.309 at an average of 101.066mph around the 2.73 mile, 19-turn "full track" course, a strong follow up on the pole position and reinforcing Burtin Racing's place as 2018 Trans Am pace setters.
Understandably, Loshak was ecstatic with the team's performance following heartbreaking mechanicals at Road Atlanta and Indianapolis Motor Speedway while in contention and deservedly adding his name to the long and illustrious list of previous Trans Am race winners.
"It's incredible," said Lawrence Loshak. "I remember just like it was yesterday watching Tommy Kendall going into Turn 5 at Road America. I watched all those guys, Boris, Pruett, the names just go on and on, and of course there are so many greats; but I'm just excited to get my first win here. To be a part of that piece of history is incredible; my goal is to win a championship and be up there with those guys."
"The car has been phenomenal here," said Loshak. "I've been doing everything I can to be prepared for this race. Pittsburgh International Race Complex has put on a great show; I love the track and the technical aspect of it. Burtin Racing has put together a great car that's incredible on tires and that's what wins races, and this win speaks volumes for this team."
The Trans Am presented by Pirelli Championship standings now places Loshak and the No. 2 Pennzoil/ETE/GoShare Chevrolet Camaro tied in the third position overall with David Pintaric.
Fresh from wrapping up the 2018 West Coast Championship the previous weekend at Portland with Tomy Drissi, Burtin Racing Team Principle Claudio Burtin was naturally delighted with the result, and indeed the whole weekend. "This is the first time we have ever completed the five-fecta. A trifecta as you might know comes from horse racing when you pick the first three horses in a row. Automobile racing roots started from horse racing and chariots. We have just coined a new term, the five-fecta. Race win, pole position, lead every lap, fastest race lap and track record. I am thrilled that Lawrence got the win and the team's first five-fecta."
That season continues next weekend August 9-11 at the Mid Ohio Sports Car Course in Lexington OH., where Burtin Racing will be competing with two cars. The winning No.2 Pennzoil/ETE/GoShare Chevrolet Camaro driven by Lawrence Loshak will be joined by the No. 8 GoShare Axalta Chevrolet Camaro driven by newly crowned West Coast Champion Tomy Drissi. With two highly competitive cars on the grid, Burtin Racing will naturally be looking for continued success in the 2018 season.
Follow all the news from Burtin Racing at http://www.burtinracing.com/ and Lawrence Loshak at http://loshakracing.com/.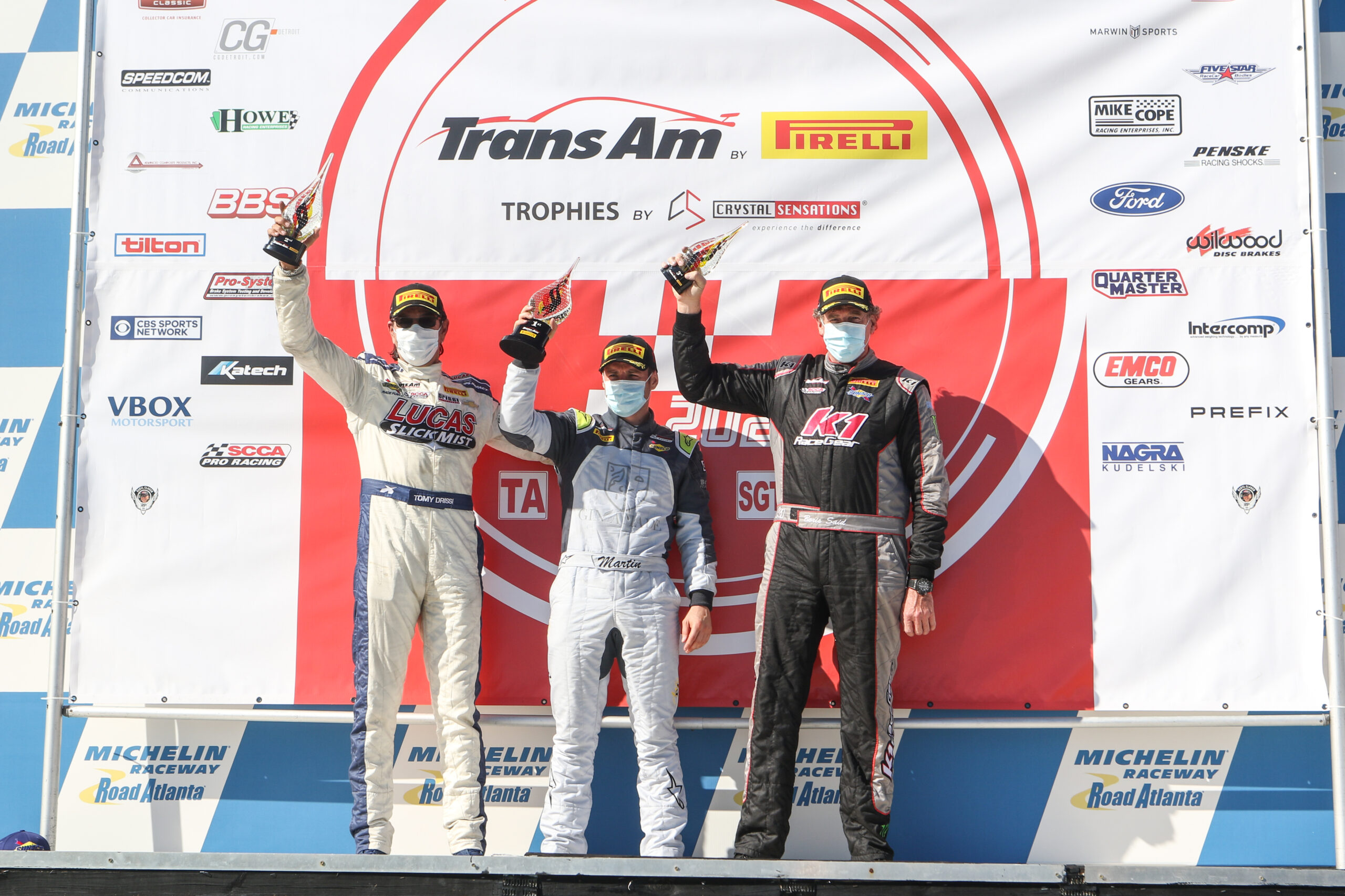 Braselton, GA (November 23, 2020) – Trans Am Presented by Pirelli Former Champion, Tomy Drissi, finished up the 2020 Trans Am Presented by Pirelli Championship with a double podium at Road Atlanta this weekend. The double header weekend marked an unexpected end to the...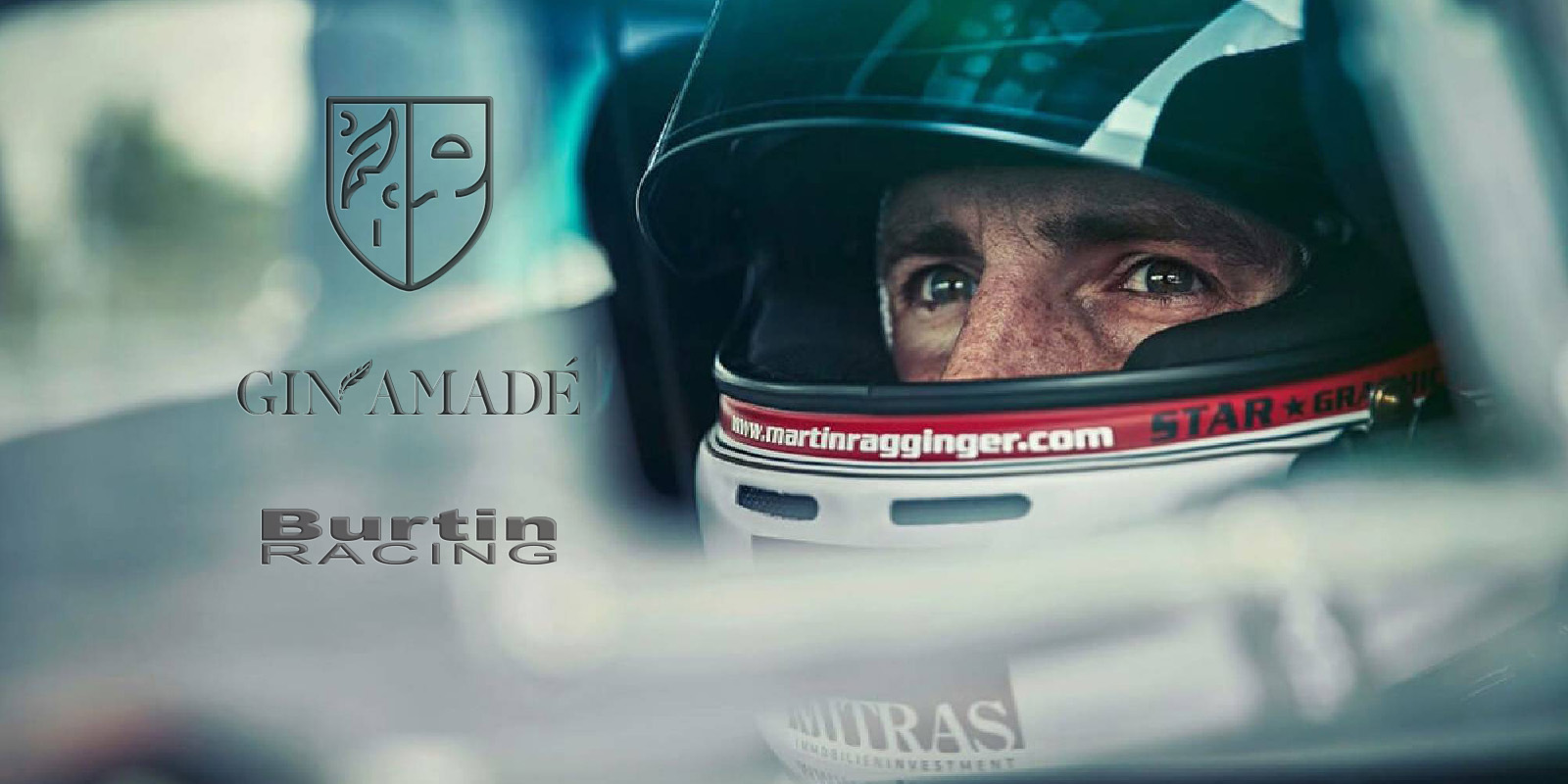 Braselton, GA (November 17, 2020) – Martin "Raggi" Ragginger will be returning to the top tier class in the Trans Am Series Presented by Pirelli this weekend to debut the Gin Amade Chevy Camaro by Burtin Racing. This is the first time that the Austrian driver has...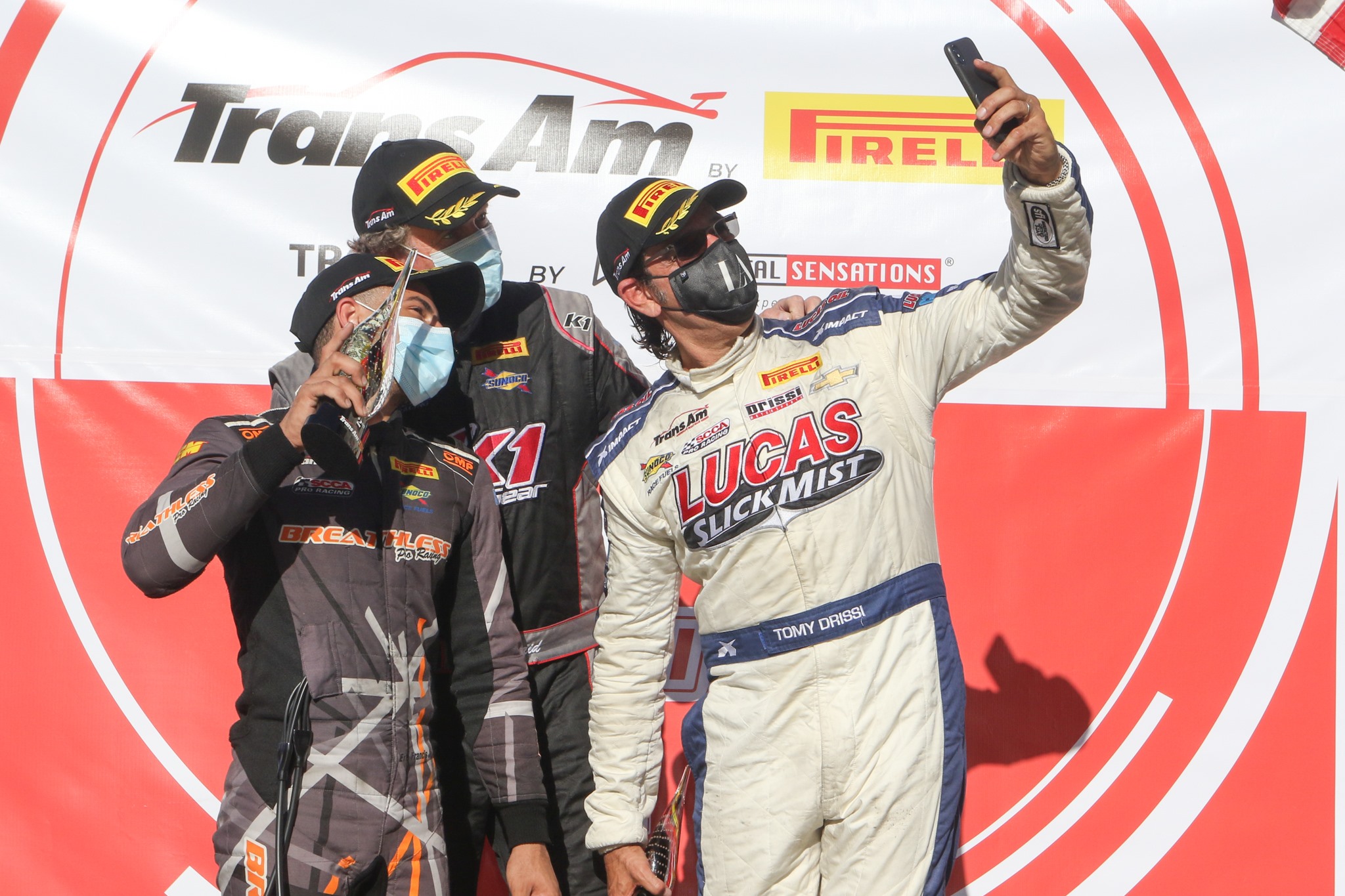 Austin, TX (November 11, 2020) – Trans Am Presented by Pirelli Former Champion, Tomy Drissi, locked down another 2020 podium this weekend at Circuit of the Americas in the Trans Am Presented by Pirelli Championship. Starting from the 4th position, the race wouldn't be...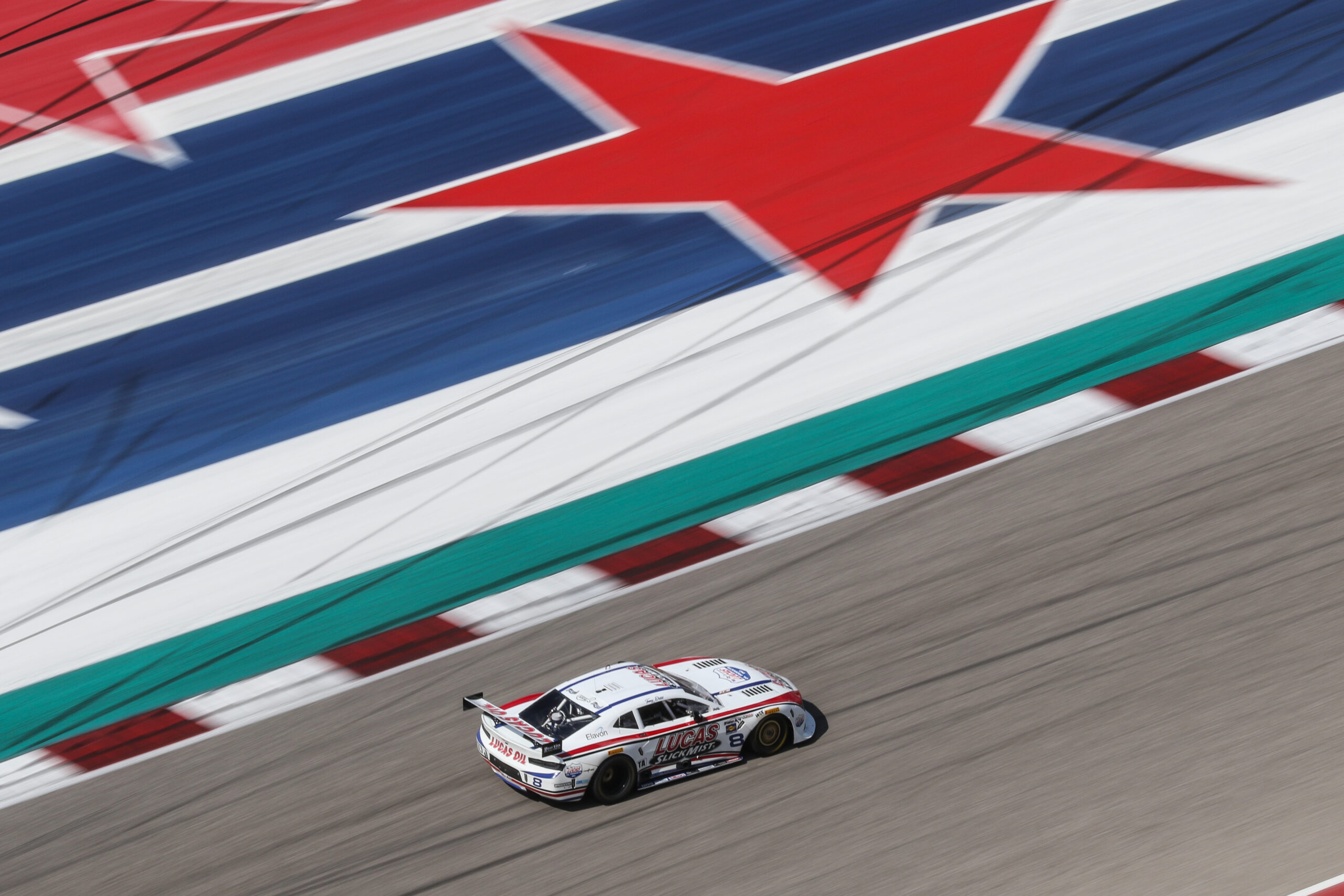 Austin, TX (November 5, 2020) – Trans Am Presented by Pirelli Former Champion, Tomy Drissi, is heading out to Circuit of the Americas for the next round of the Trans Am Presented by Pirelli Championship. Starting from the second row in 2019, Drissi got tangled up in a...