Alpharetta GA, – October 16, 2018 – The 2018 Trans Am Championship presented by Pirelli is very much up for grabs, there is no doubt about it! A record breaking late season charge by Lawrence Loshak in the No. 2 Burtin Racing Chevrolet Camaro has thrown down the gauntlet to the competition, presenting the incumbent with a very real title challenge as the 2018 season starts to reach its final stretch.
After a one-off appearance at Circuit of The Americas at the close of the 2017 season, Loshak made the leap to TA class competition for a full season as a Rookie in 2018, departing TA2 class racing after 33 career starts, five podiums and a 2016 victory at Mid-Ohio.
Perhaps the first sign that Loshak was no ordinary Rookie came in qualifying for the very first race of the 2018 season at Sebring back in March in the No. 2 Pennzoil/ETE/GoShare Chevrolet Camaro, when he surprised quite a few seasoned Trans Am watchers by lodging the Burtin Racing Chevrolet in third place on the grid out of nineteen contenders. The race itself saw Loshak bring the Camaro home in fifth place overall, but his best lap time of 2:03.684 was only slightly off pace setter Ernie Francis and a clear second best among the field.
By race three at Homestead, Florida, Loshak had got the Camaro up to second on the grid, a position he replicated this position on the podium to finish. Bad luck followed at Indianapolis, but by early in August at Keystone West, Pittsburgh, Loshak and the Alpharetta, Georgia team put in endless refinement of the Chevrolet Camaro coupled with Loshak's greater familiarity with the car meant a first pole position of the season. Pole is a position that suits Loshak, who is a driver who likes to get in front and stay there, and that's precisely what he did in Pennsylvania. Leading from start to finish is no easy task, but that's what he did holding off championship rival Ernie Francis in the process for his first win of the season and his TA career.
By race six at Mid Ohio it was all change among the pacesetters, with 2002 champion Boris Said grabbing pole, but only just a tick ahead of Loshak who landed up in third. The race itself saw Loshak post the fastest lap and while he was pipped to the flag by Francis with Said back in third, a pattern of pace setting was starting to be evident.
In his home state of Wisconsin, where the Road America circuit is very familiar to Loshak, Round 7 promised so much. Pole position was comfortably secured with an extraordinary time of 2:04:587 – fully 1.4 seconds faster than his nearest challenger. These are huge margins in any motorsport series and began to hint not merely at competitiveness, but at the potential for dominance. The race itself saw Loshak lead for much of the race and he duly posted the fastest lap, but on this occasion he was prevented from converting his undisputed superiority on the track into a win, a mid race retirement resulting from track debris when victory appeared a formality.
After the anguish of Road America, the seventh of the eleven races in this year's Trans Am Championship, Loshak in the No. 2 Pennzoil/ETE/GoShare Chevrolet Camaro was lying third in the points table for the Trigon Trophy, 42 points behind Francis and six behind fellow Rookie Chris Dyson, whose second place in Wisconsin saw him leapfrog Loshak in the table.
It is a testament to the resilience of Loshak and indeed the whole Burtin Racing team that they put the disappointment of the previous round behind them straight away. If anything, it served only to spur them on, and they bounced back in spectacular fashion next race day at the truly iconic Watkins Glen – formerly the home of the Formula One United States Grand Prix. Loshak qualified in third with teammate Tomy Drissi in sixth, but in the race itself, the Burtin Racing Chevrolet Camaros sliced through the field to record a stunning 1-2 at the checkered flag. On this occasion it was Drissi claiming top spot with Loshak the runner up as the team recorded the first 1-2 in the TA class at The Glen since 1995.
The latest event, Round 9 of the Championship at Virginia International Raceway, it all came together as Loshak registered the perfect weekend. Pole position, a start to finish win, long ahead from his rivals by the checkered flag, and a Trans Am track record – 1.47.521 – was the icing on the cake.
Recent results suggest Burtin Racing has elevated Trans Am performance to previously unseen levels, but any racing car still needs a driver to turn horsepower, grip, aerodynamics and torque into fast times on the track. In Lawrence Loshak, Burtin Racing appears to have precisely the right man, but as the climax to the season approaches, both driver and team principal are keeping their feet on the ground. Loshak, now just five points behind Francis at the top of the drivers' table and twenty seven points clear of Dyson in third.
"Five races in eight weeks was tough on the team and equipment. But I can't give enough praise, to the guys on the Burtin Racing team, for giving me an incredible race car every weekend. Even with two heartbreakers, while in the lead at Indy and Road America, we're now five points out of the lead after our victories at Pittsburg and VIR. And now heading to Circuit of the Americas, one of my favorite race tracks and where my relationship started with this magnificent team. We didn't have any setup data then and it was my first time ever in a TA1 car. Now with everything we've learned throughout the season, I can't wait to get to COTA and snatch the lead from Ernie Francis Jr. He's never not been in 1st place in TA1, we are trying to wear him out and its working! Like I've been saying, we're coming for you Ernie!"
Team Principal Claudio Burtin isn't getting carried away either in what has been a breakthrough season for the team that bears his name. Speaking this week he said, "It's been a great year so far and we've managed to win three races in the National Championship – two for Lawrence and one for Tomy – which is great. If we can get another win that would be fantastic and as for the championship, that story is left to be told."
The season climax consists of races at the gleaming, Formula One facility in Texas at Circuit of the Americas the weekend of November 2-4, with the series going back to the sunshine state and another world class facility at Daytona for the finale. Lawrence Loshak and Burtin Racing aim to be in contention until that final checkered flag.
Keep up to date will all the action from Burtin Racing at www.burtinracing.com. News from Lawrence Loshak is at loshakracing.com and Tomy Drissi Racing website is tomydrissi.com.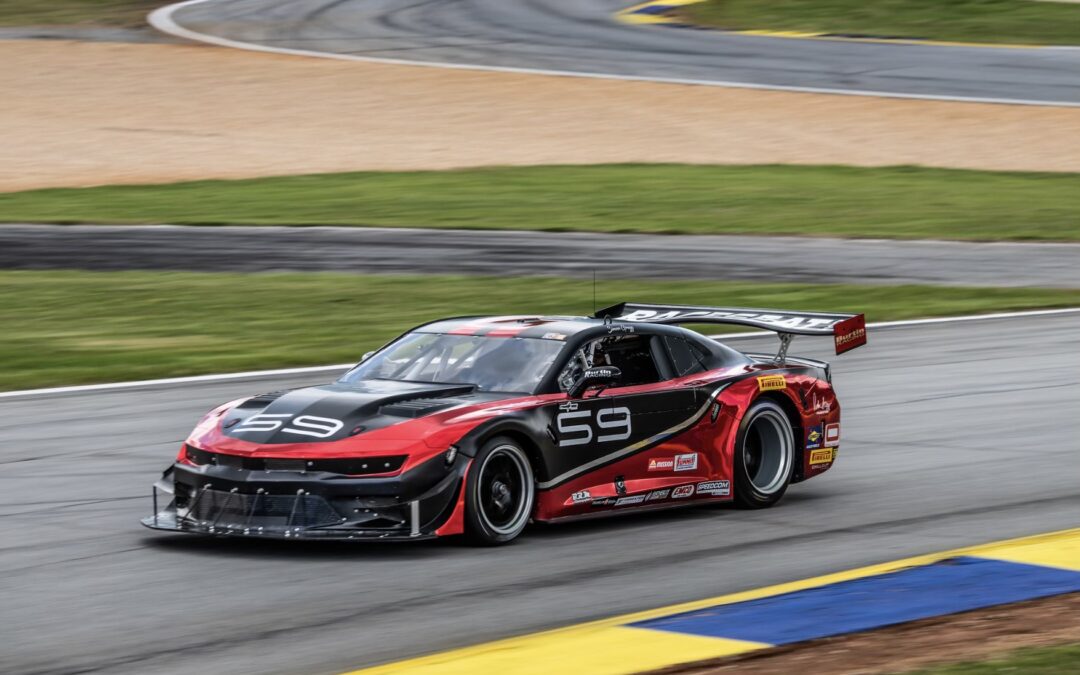 Braselton, GA May 1, 2023 - Veteran driver and Trans Am Champion, Simon Gregg, dominates Historic Sportscar Racing once again at Michelin Raceway Road Atlanta. Racing in the 2017 Burtin Racing Chevy Camaro TA1, Gregg piloted the rocket ship to first place in HRS...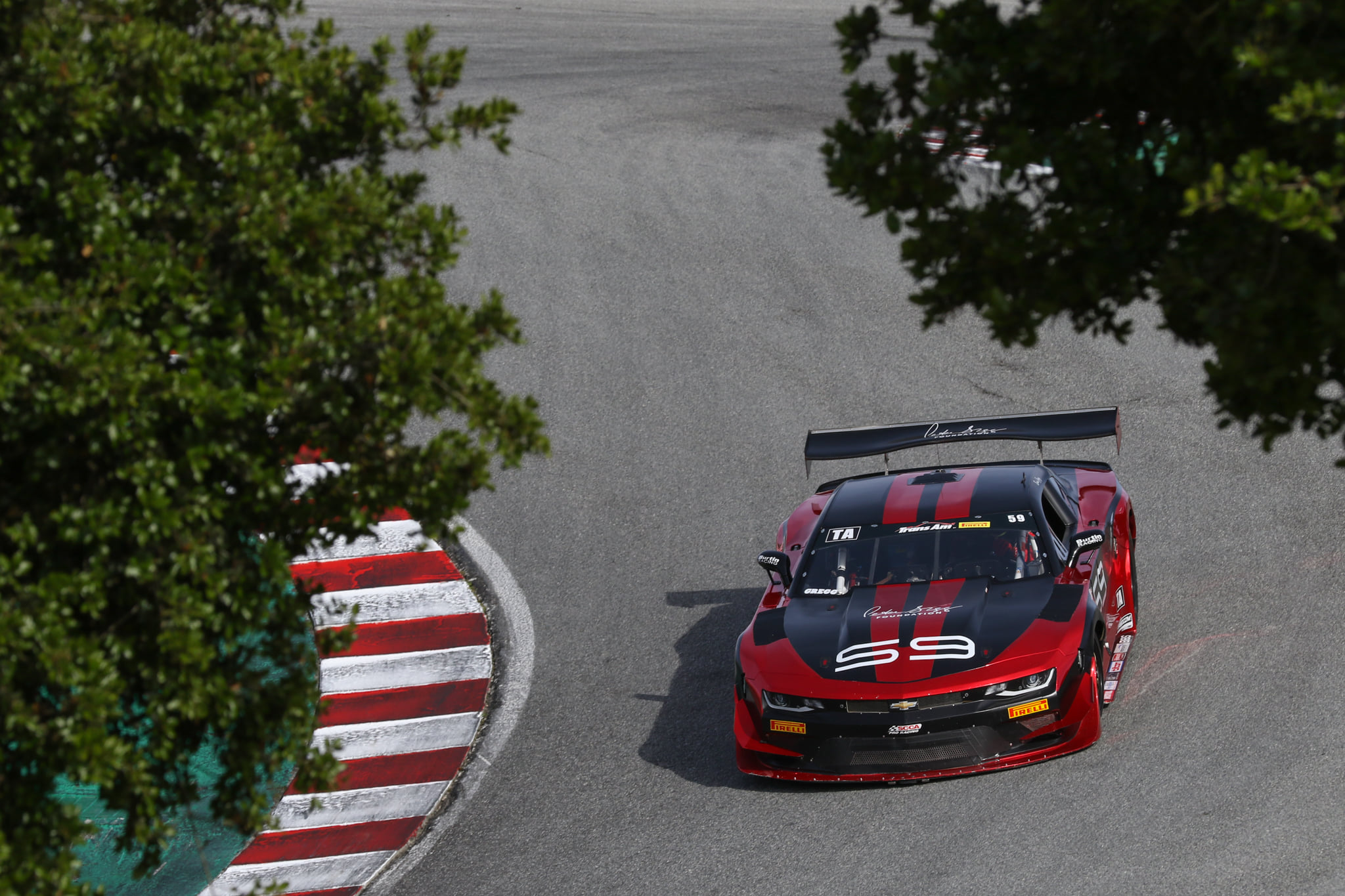 Salinas, CA (April 23, 2022) – Veteran driver, Simon Gregg, clinches a 3rd place start on his 2022 debut in the Trans Am Presented by Pirelli series at Laguna Seca. After missing testing and practice due to aircraft mechanical problems in St. Augustine, Gregg strapped...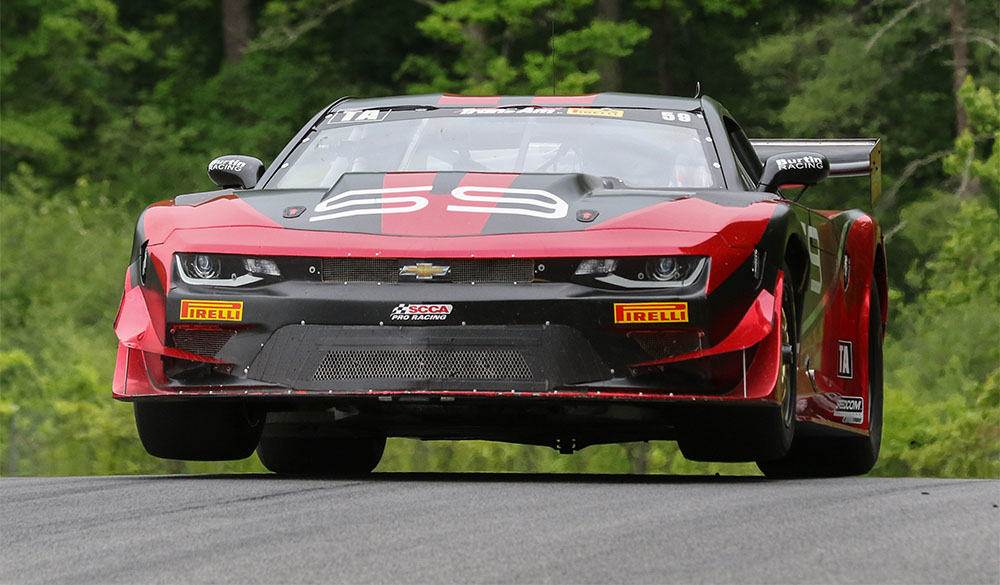 Salinas, CA (April 12, 2022) – Veteran driver, Simon Gregg, is making his 2022 debut in the Trans Am Presented by Pirelli series at Laguna Seca. After quietly passing Gentilozzi's all-time record of 207 Trans Am starts in 2021, Gregg will be adding to the legacy...
SEBRING, FL – February 26, 2022 – Martin Ragginger returns to Trans Am Series in Sebring to celebrate The Peter Gregg Foundation. Starting the weekend off strong, "Raggi" piloted the Burtin Racing Chevy Camaro to second fastest during qualifying, just 0.2 seconds...