Austin, TX – October 29, 2018 – As the 2018 Trans Am presented by Pirelli Championship reaches its climax, Lawrence Loshak and the Georgia based Burtin Racing team have only one thing on their minds – closing in further on remaining points in the upcoming race at Circuit of The Americas outside Austin, Texas this Sunday, November 4. After wins at the last two races, Burtin Racing is aiming for a notable third straight victory in Round 10.
Loshak produced an imperious display in the No. 2 Pennzoil/ETE/GoShare Chevrolet Camaro at the last outing at Virginia International Raceway, notching pole position, leading the race from start-to-finish and setting a new Trans Am track record on the way. That result left the Wisconsin native just five points behind defending champion Ernie Francis.
Loshak's win came hard on the heels of a notable 1-2 for Burtin Racing at Watkins Glen, where it was Tomy Drissi coming out on top with Loshak in close attendance. A win for either driver at COTA would complete a sporting hat trick for a team who are beginning to feel at home at the front of the grid.
The Burtin Racing Chevrolet Camaro piloted by Loshak heads an entry of 24 cars across the TA, TA3 and TA4 classes who will line-up on the grid together in Texas. The No. 8 Chevrolet Camaro of Tomy Drissi has already garnered a huge amount of attention with displaying the Hollywood driver's blockbuster hit movies in brilliant fashion. He looks to turn heads again at COTA promoting 'The Grinch' movie which appears to be this year's animated Christmas must-see flick!
It promises to be a bumper weekend all-around for Burtin Racing with the team also hosting a 'Camaro Corral' at the track on Saturday, November 3 at 10 a.m. The Burtin Racing Camaro Corral is a celebratory gathering of Chevrolet Camaros of every age and vintage, so owners and their friends can attend located at the Grand Plaza. The Camaro has been at the forefront of the American road racing for over fifty years and has been a key competitor in Trans Am since its inception. With the Burtin Racing Chevrolet Camaros setting records and winning races on a regular basis, it is entirely fitting that this great American marque is honored with its own gathering.
"We are going to have an exciting new partner debuting on the car in Texas, The Grinch Unhappy Holidays, which opens in theaters November 9. We think the kids and all the fans no matter what age you are – you will love this car," stated Tomy Drissi, driver of the No. 8 Burtin Racing Chevrolet Camaro. "Looking forward to going to a beautifully designed race track at COTA, speaking of Formula One, I was so happy for one of my favorite drivers, Kimi Räikkönen to win there a few weeks ago. I will aim to replicate this and add another victory this year in Trans Am. We will be pushing hard – trying to get out front and hoping for my teammate Loshak get that championship. This is great for spectators to come out and be part of the SVRA weekend with Trans Am. We will be putting our Pirelli tires to the test at COTA!"
The TA class at COTA gets underway with qualifying set to begin at 5:10 p.m. on Saturday afternoon. The race itself goes green at 11:10 a.m. on Sunday, November 4 and covers 30 laps/102.81 miles of the gleaming, Formula One facility.
Keep up to date will all the action from Burtin Racing at www.burtinracing.com. News from Lawrence Loshak is at loshakracing.com and Tomy Drissi Racing website is tomydrissi.com.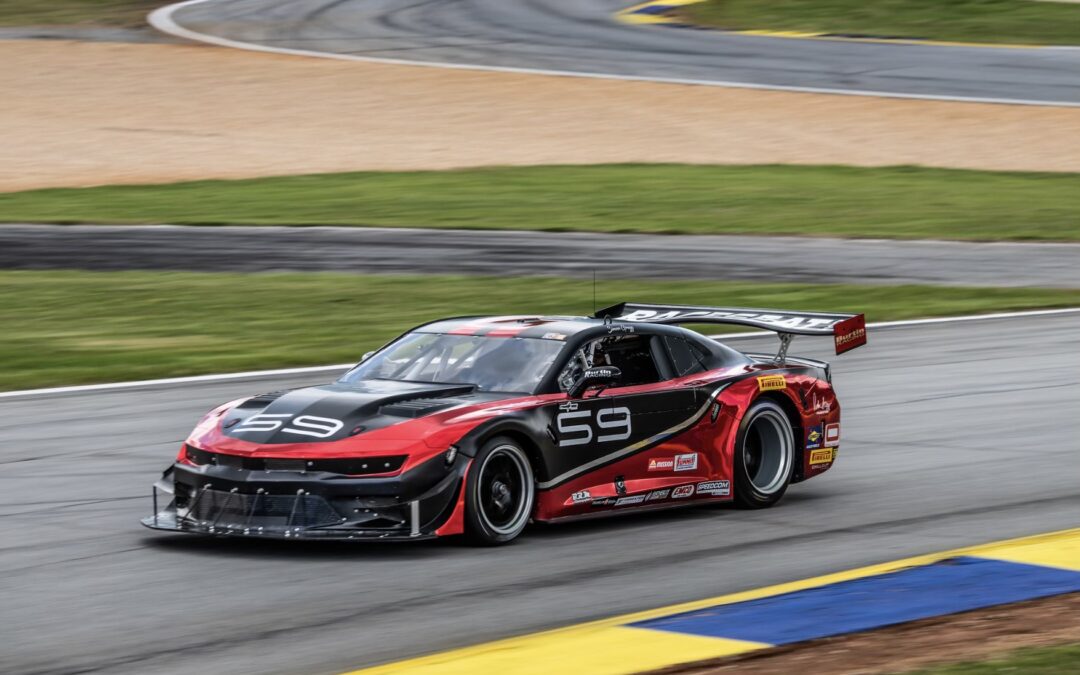 Braselton, GA May 1, 2023 - Veteran driver and Trans Am Champion, Simon Gregg, dominates Historic Sportscar Racing once again at Michelin Raceway Road Atlanta. Racing in the 2017 Burtin Racing Chevy Camaro TA1, Gregg piloted the rocket ship to first place in HRS...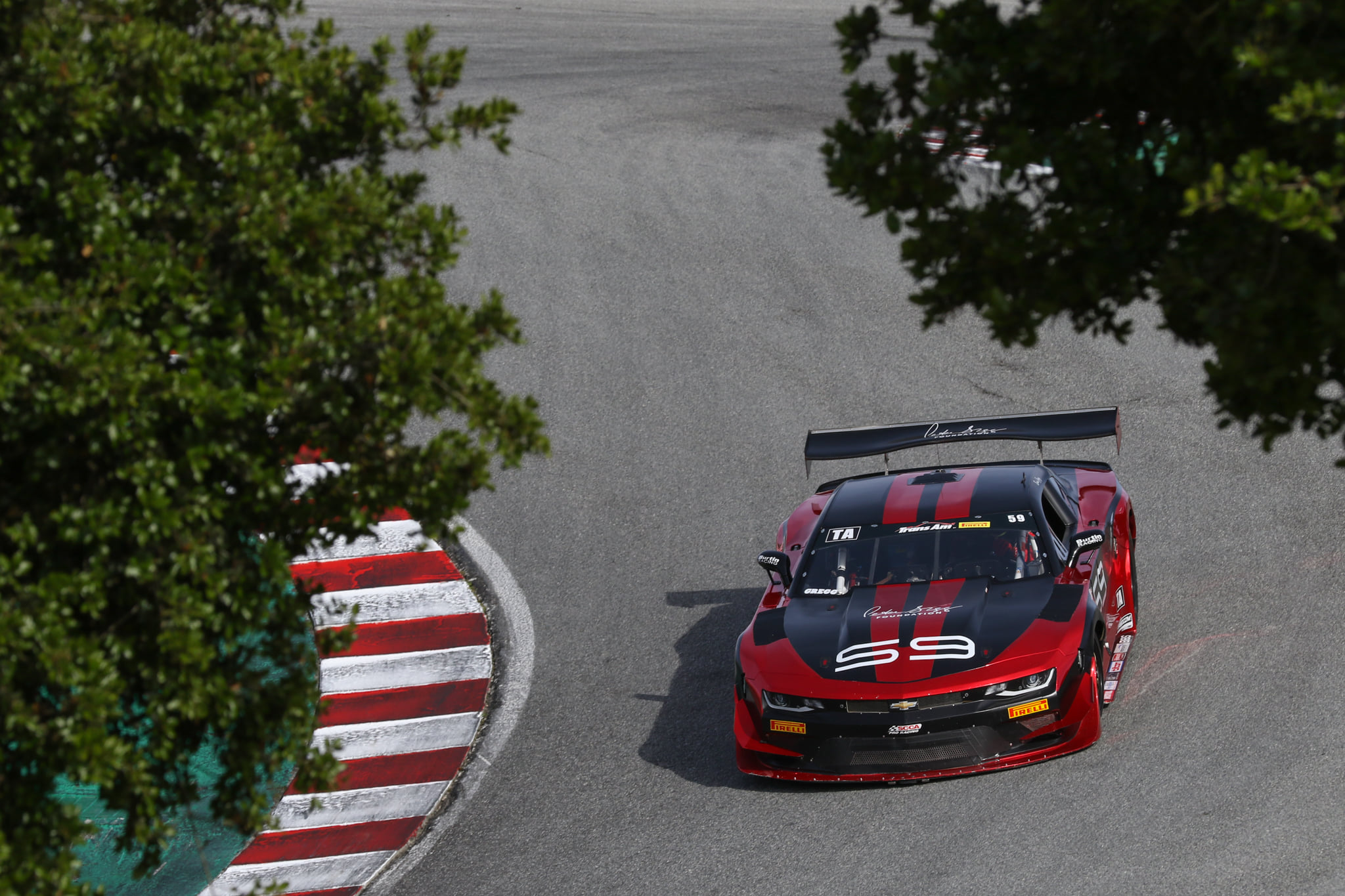 Salinas, CA (April 23, 2022) – Veteran driver, Simon Gregg, clinches a 3rd place start on his 2022 debut in the Trans Am Presented by Pirelli series at Laguna Seca. After missing testing and practice due to aircraft mechanical problems in St. Augustine, Gregg strapped...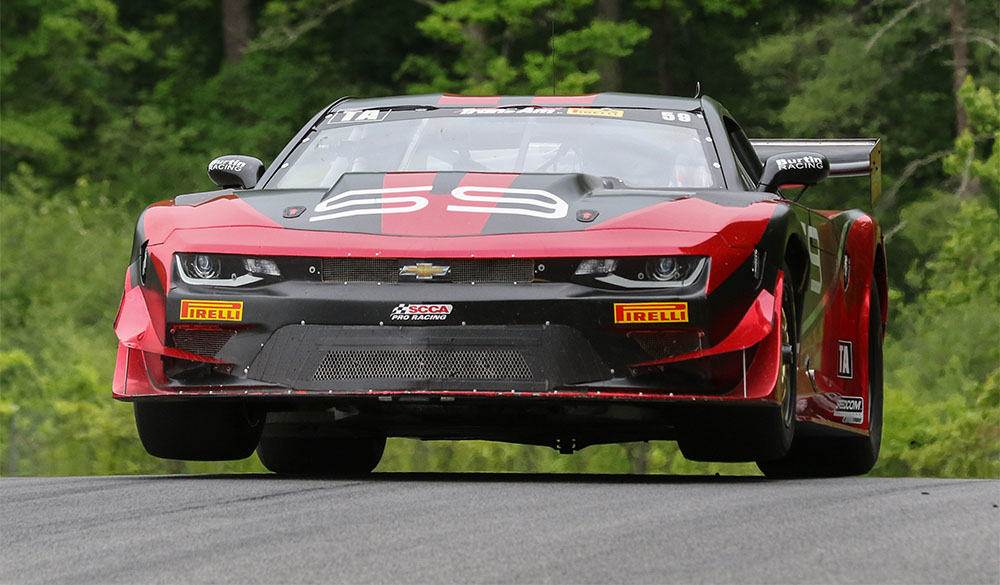 Salinas, CA (April 12, 2022) – Veteran driver, Simon Gregg, is making his 2022 debut in the Trans Am Presented by Pirelli series at Laguna Seca. After quietly passing Gentilozzi's all-time record of 207 Trans Am starts in 2021, Gregg will be adding to the legacy...
SEBRING, FL – February 26, 2022 – Martin Ragginger returns to Trans Am Series in Sebring to celebrate The Peter Gregg Foundation. Starting the weekend off strong, "Raggi" piloted the Burtin Racing Chevy Camaro to second fastest during qualifying, just 0.2 seconds...