Daytona, FL – November 12, 2018 – Burtin Racing's 2018 dual Chevrolet Camaro campaign was highlighted by three wins in the regular season, victory at Indianapolis in the West Coast Championship, a historic 1-2 at Watkins Glen and a total of 12 podium appearances in the 2018 Trans Am Championship presented by Pirelli.
A truly stellar year for Burtin Racing on track was enhanced by frequent events the team hosted to promote the Camaro, road racing and bringing together race and car fans alike – across the country. Despite a frustrating series finale at Daytona, the team has much to be proud of this year as it looks ahead already to 2019.
Lawrence Loshak, driving the No. 2 Pennzoil/ETE/GoShare Chevrolet Camaro, finished an impressive second place in the Championship in his first full year in the headline Trans Am TA category, pipped to the Trigon Trophy only by last year's winner Ernie Francis, Jr.
With two wins and three pole position qualifying efforts to his credit, to be beaten only by the defending champion was a tremendous achievement. After a frustrating day in Daytona that saw him retire with engine issues early in the race, the fiercely competitive Loshak reflected on the season after the finale, "The season's over, it is bittersweet. I can't say enough about the guys and Burtin Racing and everybody on the team. It's just like racing with my old crew. I've never felt so at home. This is family now. Unbelievable year racing with Tomy Drissi. [It's been] fantastic. To be a first year team, nobody expects to win the championship but we got so close – of course it hurts, but it's only the first year. We learned so much so we're going to come out swinging in 2019."
Of the unique demands of the iconic Florida circuit, Loshak commented, "Daytona is an incredible racetrack. There really is no other road course like it. That said I won't say it's one of my favorites! There's nowhere, nowhere that you go this fast and for so long. It's completely different. Of course it's a very special place to win, it's a very special place to race. We came here with some pretty high goals to still try and pull off the championship, the manufacturers' championship and the team championship. This is how competitive Trans Am is. The development never stops. We never stop getting faster. You know, sometimes you're the bug and sometimes you're the windshield!"
Teammate Tomy Drissi secured the West Coast Trans Am Championship with Burtin Racing for 2018 in Portland while driving the GoShare Chevrolet Camaro in the retro Jim Hall Trans Am Chaparral theme. In Daytona this past weekend he was driving the spectacular No. 8 The Grinch Chevrolet Camaro that made its debut at COTA and performed with a podium finish. On course at Daytona International Speedway for qualifying in pole position, a tire puncture resulted in a high speed collision that ended his weekend prematurely but showcased both the safety of the car and the extraordinary bravery of Trans Am drivers. Fortunately, the Hollywood, California-based pilot was able to walk away from the incident but the damage to the car meant that he was unable to take his place on the grid for the main event. Drissi, the winner at Watkins Glen this season and two-time Trans Am Champion, is also looking forward to next year with his sights on the competitive TA class.
Speaking after the weekend Drissi was shaken-up but thankfully alright, the hit during qualifying was a hard one and he went on to say, "I think we had winning cars, always pushing the limit here – from the tires to the engines to the chassis to the personnel to the driver. I think that's probably one of the hardest hits I've had at the race track. It's a testament to the chassis and the safety of the seats. I hate to be the test dummy but we hit a wall at over 185mph. We had a pole running lap going and I think we could have been really competitive in the race. We just had a great car here. We've had great cars all year long."
Drissi thanked the team and echoed co-driver Lawrence Loshak's comments when he said, "The crew worked so hard. It's been a pleasure to drive with (Lawrence Loshak) and I'm honored to drive for Burtin Racing. I would like to say a special thanks to the fans. Without you there's no racing! 2018 has been pretty darn good. It's been tough also, but you know what, God bless everybody, here comes 2019!"
Team owner Claudio Burtin shared his outlook on the year, "We have had a fantastic season racing Trans Am with Lawrence and Tomy – including our West Coast events, working with some great partners and the performance of these Chevrolet Camaro TA cars continues to evolve. As we saw this year – we are breaking track records and keep pushing. Thank you to the fans who have followed along and supported us by coming out to the track. We will be back next year!"
The TV broadcast of this weekend's action from down in Daytona is scheduled to air on the CBS Sports Network, December 2 at 2:00p.m. ET.
After notching their first win in 2017 with the new Chevrolet Camaro TA car, 2018 has been a breakthrough for Burtin Racing, which expanded to run two Chevrolet Camaro TA cars simultaneously for the first time. Now firmly established as one of the leading names in Trans Am, Burtin Racing heads into another season of SCCA Pro Racing with just one thing on their mind: the 2019 Trans Am Championship.
Keep up to date will all the latest action from Burtin Racing at www.burtinracing.com. Follow us on Facebook, Twitter and Instagram too! News from Lawrence Loshak is at loshakracing.com and Tomy Drissi Racing website is tomydrissi.com.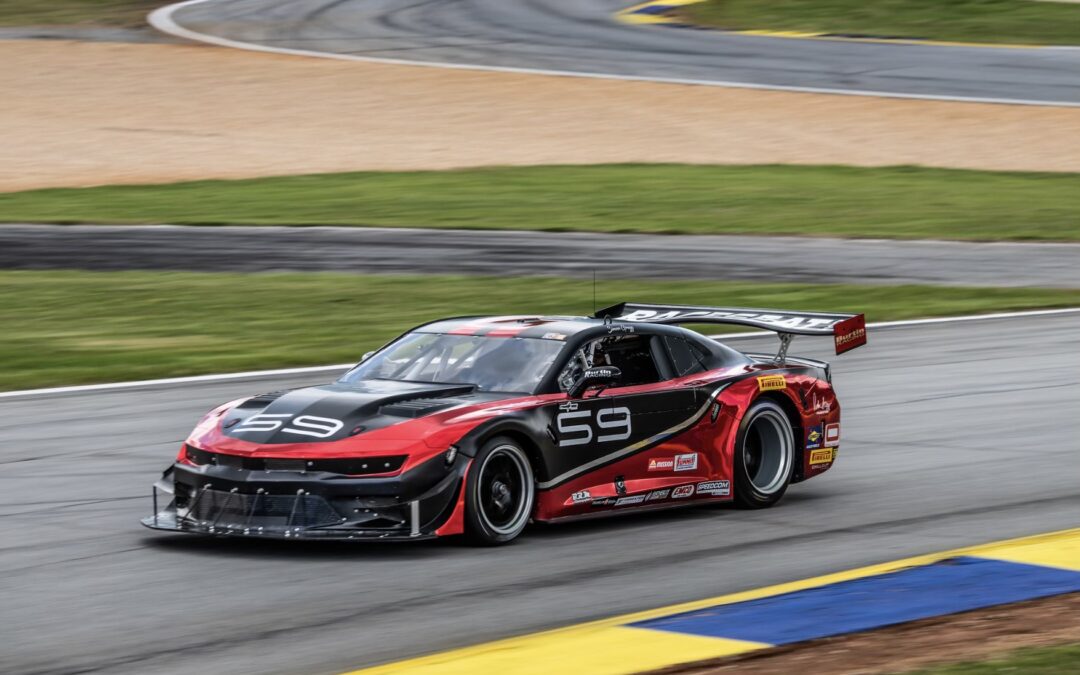 Braselton, GA May 1, 2023 - Veteran driver and Trans Am Champion, Simon Gregg, dominates Historic Sportscar Racing once again at Michelin Raceway Road Atlanta. Racing in the 2017 Burtin Racing Chevy Camaro TA1, Gregg piloted the rocket ship to first place in HRS...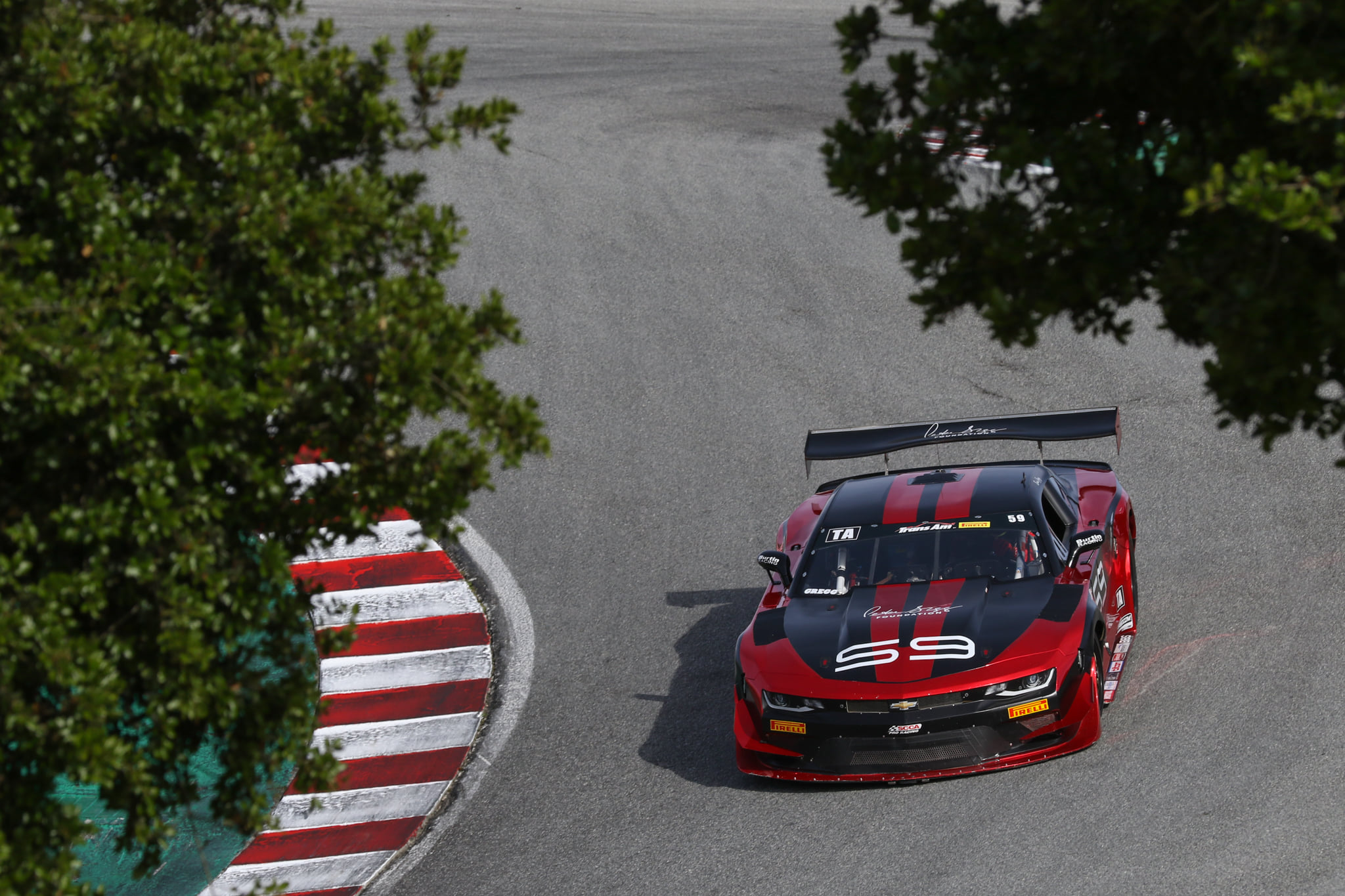 Salinas, CA (April 23, 2022) – Veteran driver, Simon Gregg, clinches a 3rd place start on his 2022 debut in the Trans Am Presented by Pirelli series at Laguna Seca. After missing testing and practice due to aircraft mechanical problems in St. Augustine, Gregg strapped...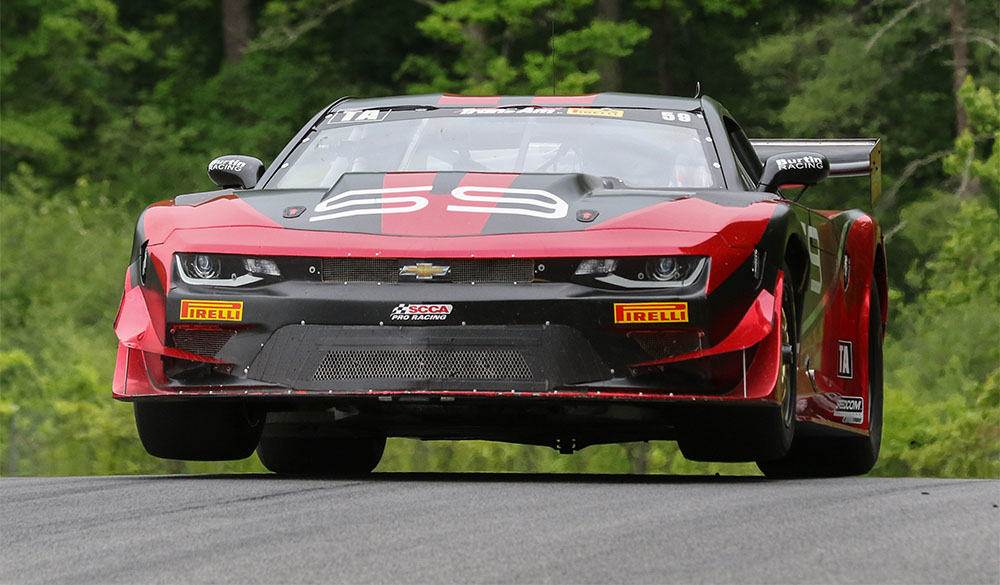 Salinas, CA (April 12, 2022) – Veteran driver, Simon Gregg, is making his 2022 debut in the Trans Am Presented by Pirelli series at Laguna Seca. After quietly passing Gentilozzi's all-time record of 207 Trans Am starts in 2021, Gregg will be adding to the legacy...
SEBRING, FL – February 26, 2022 – Martin Ragginger returns to Trans Am Series in Sebring to celebrate The Peter Gregg Foundation. Starting the weekend off strong, "Raggi" piloted the Burtin Racing Chevy Camaro to second fastest during qualifying, just 0.2 seconds...