BRASELTON, GA. – April 1, 2019 – A truly thrilling race for Round 2 of the TA Class in the 2019 Trans Am Series presented by Pirelli Championships at Michelin Road Atlanta Raceway saw Burtin Racing notch their second 1-2 finish after achieving the same result at Watkins Glen in September of 2018. This time, and at the team's local track, it was Lawrence Loshak who edged out teammate Tomy Drissi in a nail biting finish after the lead had swapped hands between the two Burtin Racing drivers more than once – with less than half a second gap between them in the final laps.
The win was the second of 2019 for Loshak and maintains his perfect record for the season with a maximum take of 70 Championship points after just two races. As was the case in Sebring, the Burtin Racing cars were the pace setters right from first practice. Tomy Drissi in the No. 8 Dark Phoenix / Auto PLAYHOUSE Chevrolet Camaro was the fastest in the opening session when on a clean, dry track he posted a very rapid 1:20:724 for the 2.54 mile, 12-turn circuit.
In Saturday's official qualifying session, five was the magic number as both Burtin Racing drivers notched their fastest times on the fifth lap, with Loshak just shading pole position from Drissi by less than two-tenths of a second. The Wisconsin pilot topped the list with 1:20:510 and the Angelino Tomy Drissi right behind him in 1:20:705. This gave Burtin Racing both prime front row starting slots and thus duplicating the same achievement at Sebring on the opening weekend.
The flagship 100-mile race shared the track with the newly revamped Super GT cars and when the race got underway Sunday morning in wet conditions, it was the smaller, lighter cars running on rain tires that were the early overall pacesetters. None of that mattered to Lawrence Loshak, who powered his way in the No. 3 Elavon / Auto PLAYHOUSE Chevrolet Camaro from pole position into the lead where, in spite of early pressure from 2018 Champion Ernie Francis, it looked like he would stay for a repeat of his flag-to-flag victory in Florida.
In the event, as the track dried out during the race and Francis dropped down the field after pitting due to tail light failure, Tomy Drissi started charging. Weaving his way through traffic as the Super GT cars began to fade. Chris Dyson in the No. 20 Plaid Ford Mustang was applying constant pressure, Drissi was able to pick his way through a crowded track. Making full use of all his enormous Trans Am experience, Drissi snatched the lead from Loshak on lap 21.
Drissi then led for 13 laps, and looked poised for victory himself only to see his teammate come past him when he had to snatch up and brake in the face of retreating traffic. The closing laps were nip and tuck racing with Drissi sliding off course before recovering to claim a solid second place and podium finish, his first of 2019. The competition between the two Burtin Racing drivers was fierce and kept going all the way to the line.
"This was the hardest race I've done in a long time," said Loshak on stepping out of the winning car. "All I kept thinking was 100 miles, Lawrence, 100 miles. I used to do the rain dance and loved racing in the rain in other series, but I am a bit inexperienced in wet conditions with these Trans Am cars. We started on Pirelli slicks, looking for a rain line but with the esses, the streams and the cold temperatures, we were having trouble-getting grip. It was treacherous. But, as the track started drying, I had an incredible battle with my teammate. It was tooth and nail out there, just like Watkins Glen. We were racing so close; you could put a string between us. Traffic played a huge factor in us exchanging the lead back and forth. In the end though it was a one-two finish for Burtin Racing, and that's all that matters. [It's] really tough to drive these things with this much horsepower – when it's cold and wet. Unbelievable, Ecstatic. A dream come true. I can't thank Burtin Racing and Claudio Burtin enough. Thanks to Elavon for supporting us."
The teammates sprayed each other with champagne on the podium as is traditional in motorsports, and then Tomy Drissi, who had the consolation of posting the fastest lap of the race – 1:20:751 on lap 38 – spoke to our reporter.
"Lawrence Loshak and I are so evenly matched, and we were just on each other the whole race," Drissi said. "Going down the hill to the esses, there was a Viper and we were coming so fast that I had to check up. I came back after him, and with two laps to go, I had another run on him but I was pushing so hard I went off. It's tough coming down that hill in Turn 12, and it was still a little slippery, so he had to check up. If it weren't for that, I know I would have gotten into him. I would have put both of us out, so I avoided him, went off, came back on and finished second. I didn't have a good Sebring race, so I needed a good points today and we got them!"
A 1-2 on your home track is what dreams are made of, and so a challenging weekend was nevertheless a hugely rewarding one for Burtin Racing team owner Claudio Burtin. Speaking after the race, he was quick to pay tribute to the new engine supplier, ECR Engines, "What a truly epic race for the record books! My hat goes to the Super GT teams that gambled on the rain variety Pirelli tires! Tomy and Lawrence had a war on track – the 1-2 finish at home and with Auto PLAYHOUSE on the cars is a huge blessing. Special thanks to ECR Engines and putting the deal together with Richard has been a Godsend. Thanks to the guys at the engine shop, Jon and Richie, and Fish who tuned our motors in the ever changing conditions."
The 2019 Trans Am presented by Pirelli Championships resume at WeatherTech Raceway, Laguna Seca in California, May 4. Burtin Racing will be aiming to maintain their domination of the series championship. Keep up to date will all the action from Burtin Racing at www.burtinracing.com, Tomy Drissi at tomydrissi.com and Lawrence Loshak at loshakracing.com. Stay up to the minute on happenings from the race weekend but following along @Burtin_Racing on Twitter, @BurtinRacing on Instagram, Facebook and YouTube.
Learn more about Auto PLAYHOUSE online at autoplayhouse.com.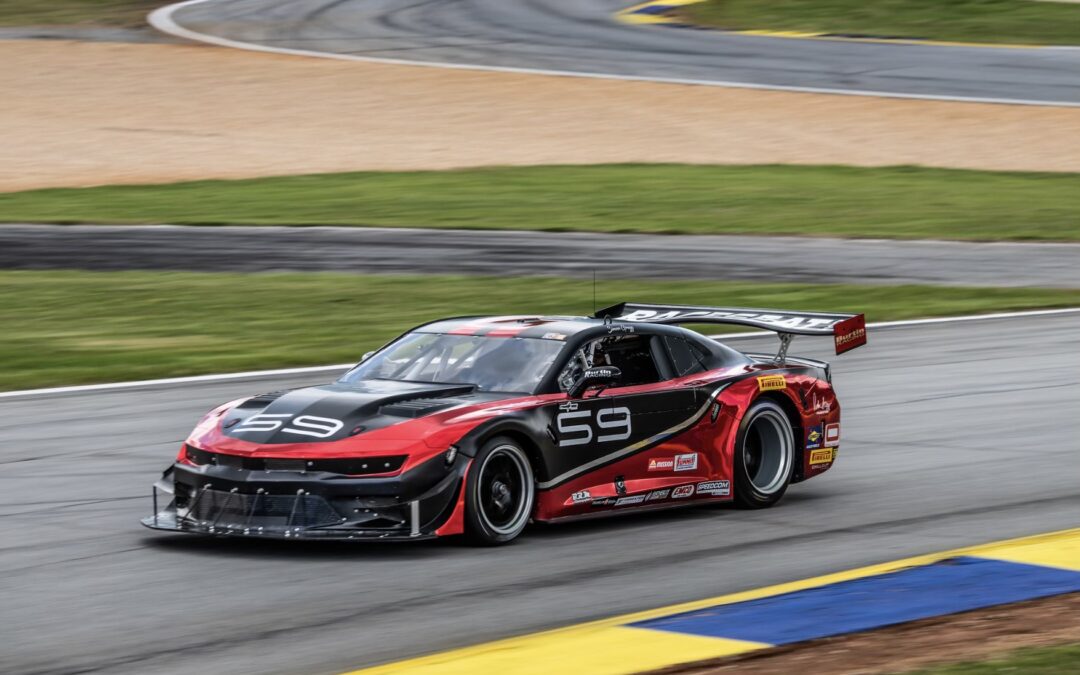 Braselton, GA May 1, 2023 - Veteran driver and Trans Am Champion, Simon Gregg, dominates Historic Sportscar Racing once again at Michelin Raceway Road Atlanta. Racing in the 2017 Burtin Racing Chevy Camaro TA1, Gregg piloted the rocket ship to first place in HRS...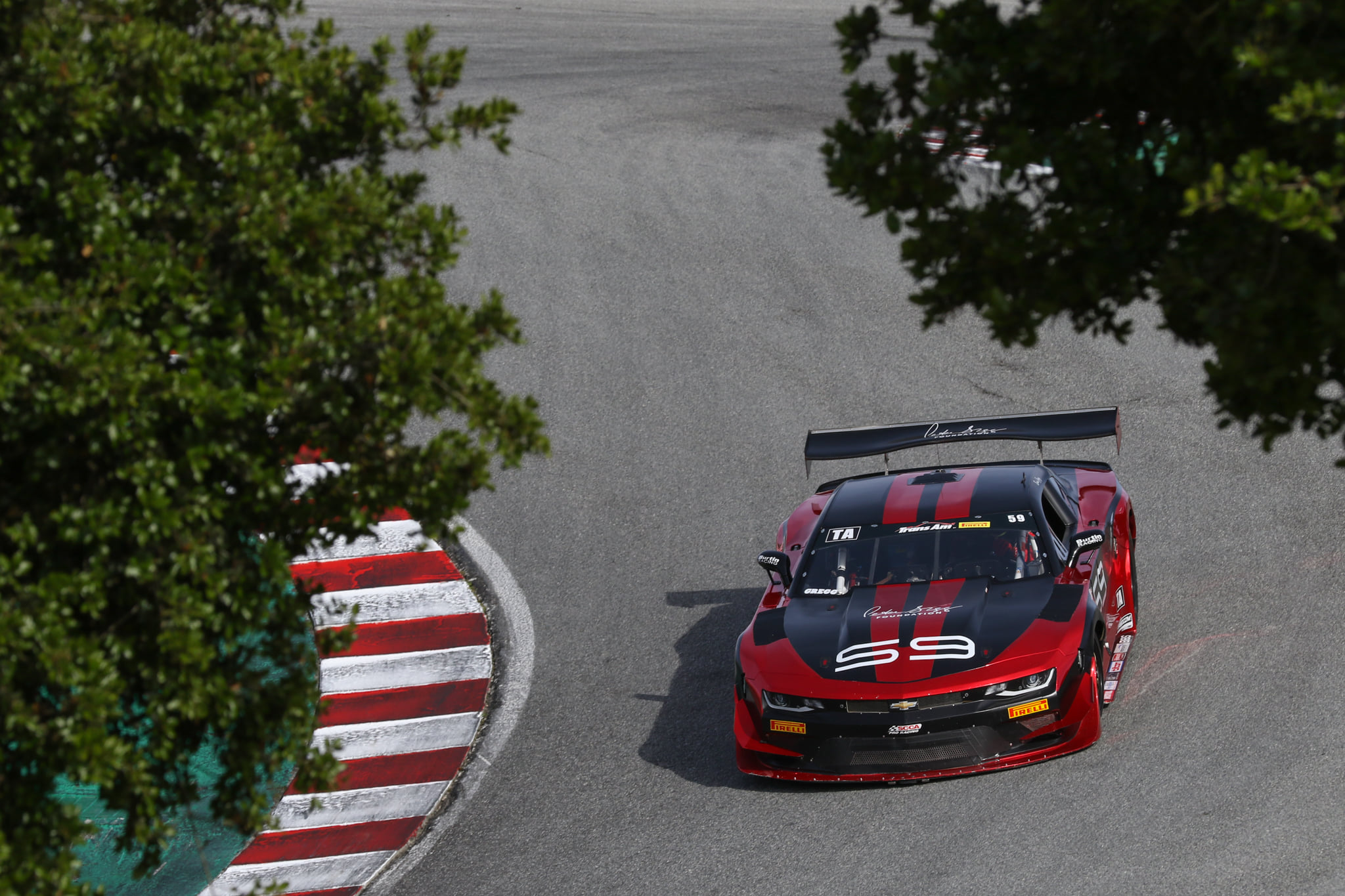 Salinas, CA (April 23, 2022) – Veteran driver, Simon Gregg, clinches a 3rd place start on his 2022 debut in the Trans Am Presented by Pirelli series at Laguna Seca. After missing testing and practice due to aircraft mechanical problems in St. Augustine, Gregg strapped...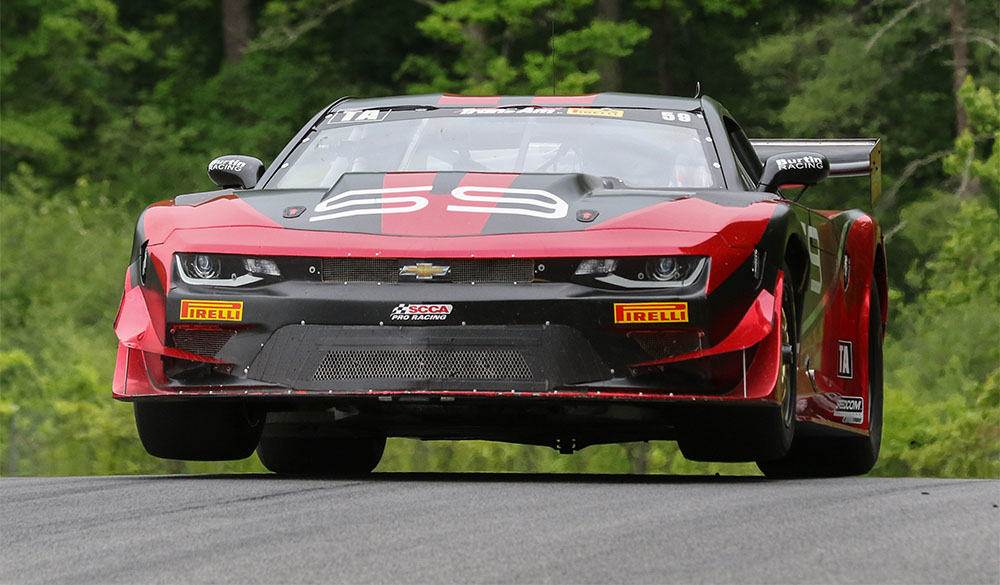 Salinas, CA (April 12, 2022) – Veteran driver, Simon Gregg, is making his 2022 debut in the Trans Am Presented by Pirelli series at Laguna Seca. After quietly passing Gentilozzi's all-time record of 207 Trans Am starts in 2021, Gregg will be adding to the legacy...
SEBRING, FL – February 26, 2022 – Martin Ragginger returns to Trans Am Series in Sebring to celebrate The Peter Gregg Foundation. Starting the weekend off strong, "Raggi" piloted the Burtin Racing Chevy Camaro to second fastest during qualifying, just 0.2 seconds...