Indianapolis, IN – June 12, 2018 – For the first time in team history, Burtin Racing will mount a double bid for Trans Am glory at the legendary Indianapolis Motor Speedway with a pair of elite drivers competing for honours. Trans Am Champion Tomy Drissi and Lawrence Loshak – SCCA National Champion – will both be looking for podium finishes in Burtin Racing Chevrolet Camaros in the Father's Day race headliner on Sunday, June 17.
Tomy Drissi is back behind the wheel of the Burtin Racing No. 8 GoShare Axalta Chevrolet Camaro to make his first appearance with the TA National schedule and will also be going for points in the West Coast Championship race category. Loshak will pilot his No. 2 Pennzoil ETE GoShare Chevrolet Camaro in Round 4 of the National Championship and continue the hunt for the Trigon Trophy.
This season, both drivers have already demonstrated the competitiveness and speed of the Burtin Racing team's expertly prepared Chevrolet thoroughbreds. In the previous round of the Trans Am presented by Pirelli Championship at Homestead in April, Lawrence Loshak and the Pennzoil Camaro brought home a podium finish as runner up. Indeed Loshak has consistently been among the quickest drivers in the prestigious TA class all year, having been fastest in many of the sessions early on this season.
"It's been a tough start to our season – no matter how much we prepare, sometimes you do need a bit of luck in racing," stated Lawrence Loshak, driver of the No. 2 Pennzoil ETE GoShare Camaro. "Finishing second at Homestead was a big boost we all needed. We've consistently been at the top of the charts, but we need to win some races. I know everyone on Burtin Racing is working hard to give me the fastest and safest race car possible. It's been two months since I've been in the car, but the team has been developing speed while campaigning in the West Coast Trans Am series, with my teammate Tomy Drissi. I can't wait to get back in the car and to begin our quest to kiss the bricks in Indy and get our team's first win of the season."
It has been a similar story for Drissi, who on his last excursion in the No. 8 GoShare Axalta Chevrolet Camaro was runner up at Sonoma in the West Coast Championship race having been fastest in practice. Sunday's race represents the midpoint of the West Coast Championship season with Auto Club Speedway and Sonoma Raceway completed – Indianapolis this weekend – and the races at Portland and the Circuit of the Americas to include the five sanctioned west events. Drissi will be contending in the remaining National events this season with his teammate Lawrence Loshak.
"I am looking forward to getting to Indy and being back on track racing with the TA boys and girls this year," said Tomy Drissi, driver of the No. 8 GoShare Axalta Camaro. "Indianapolis is a very exciting place to race as a driver and we know we have a quick Camaro to contend with out there. The racing is always competitive in Trans Am and we hope to be on top come Sunday!"
The Indiana track is arguably the most famous raceway in America and plays host to a scintillating weekend of motorsports with the Trans Am action forming part of the SVRA Brickyard Vintage Racing Invitational June 15-17.
On a cautionary note, weather forecasters are predicting possible thunderstorms for the Indianapolis area over the next several days making conditions unpredictable for the weekend. Official practice gets underway Friday with a final session to follow at 11:00 a.m. Saturday morning. The TA qualification round is scheduled for Saturday afternoon at 4:00 p.m. The 100-mile Trans Am race is Sunday with the green flag set for 3:15 p.m.
For more team information please visit www.burtinracing.com and follow us on Facebook and Instagram along with Tomy Drissi and Loshak Racing. Live updates and event details will be shared on the Burtin Racing Twitter page and news section.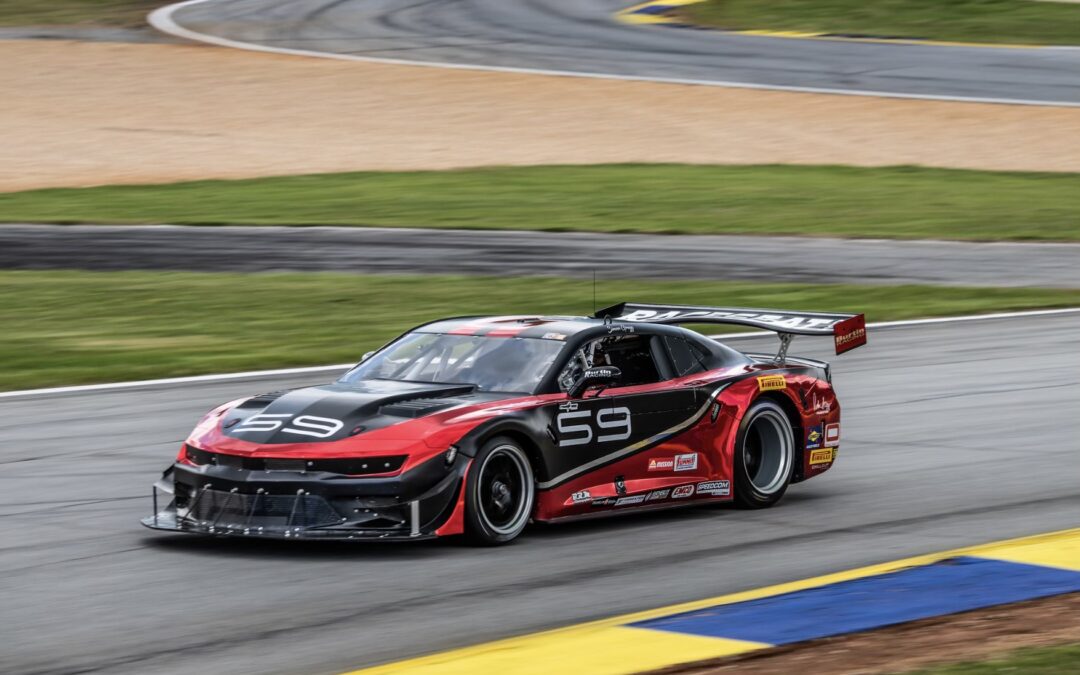 Braselton, GA May 1, 2023 - Veteran driver and Trans Am Champion, Simon Gregg, dominates Historic Sportscar Racing once again at Michelin Raceway Road Atlanta. Racing in the 2017 Burtin Racing Chevy Camaro TA1, Gregg piloted the rocket ship to first place in HRS...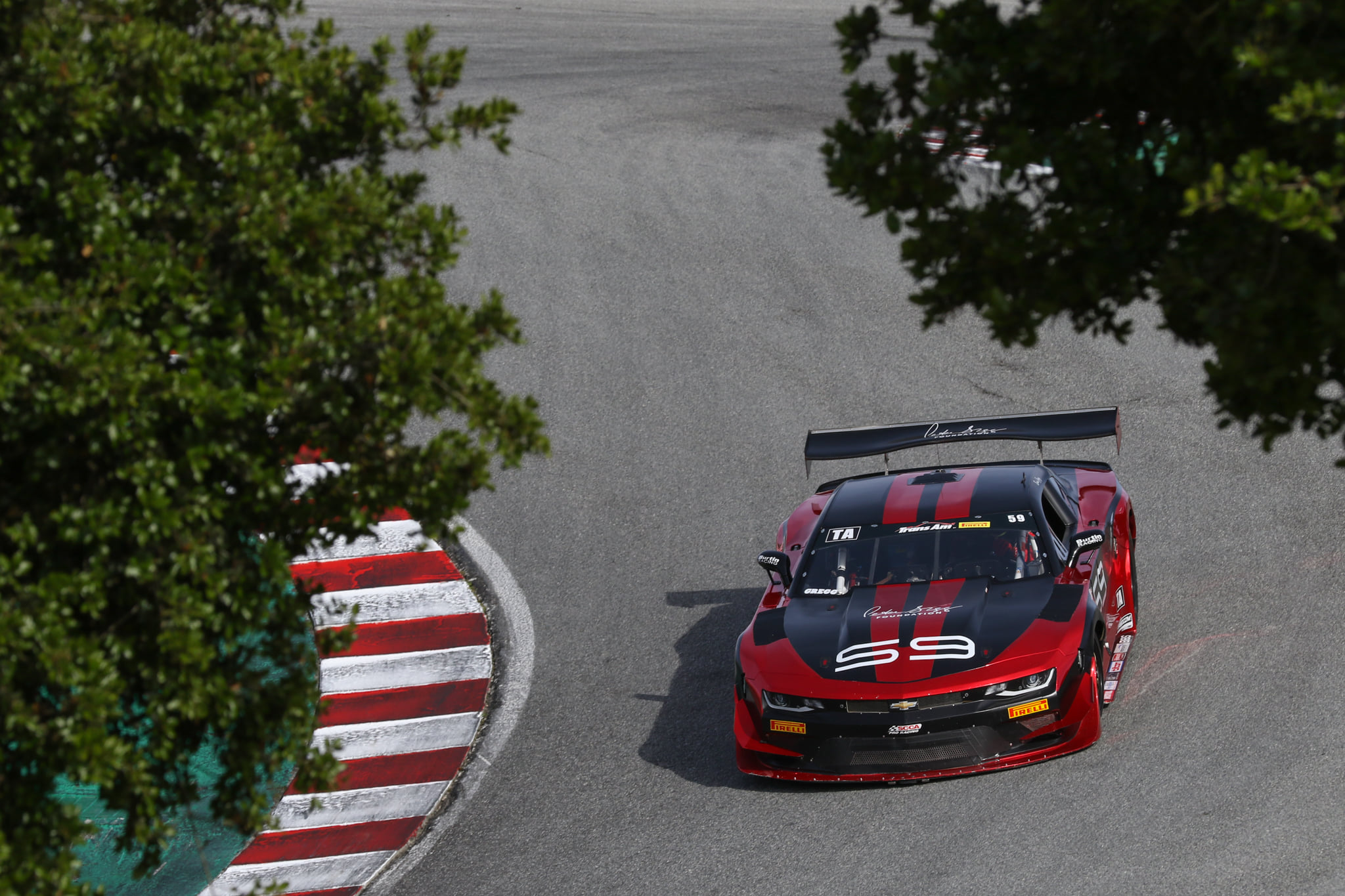 Salinas, CA (April 23, 2022) – Veteran driver, Simon Gregg, clinches a 3rd place start on his 2022 debut in the Trans Am Presented by Pirelli series at Laguna Seca. After missing testing and practice due to aircraft mechanical problems in St. Augustine, Gregg strapped...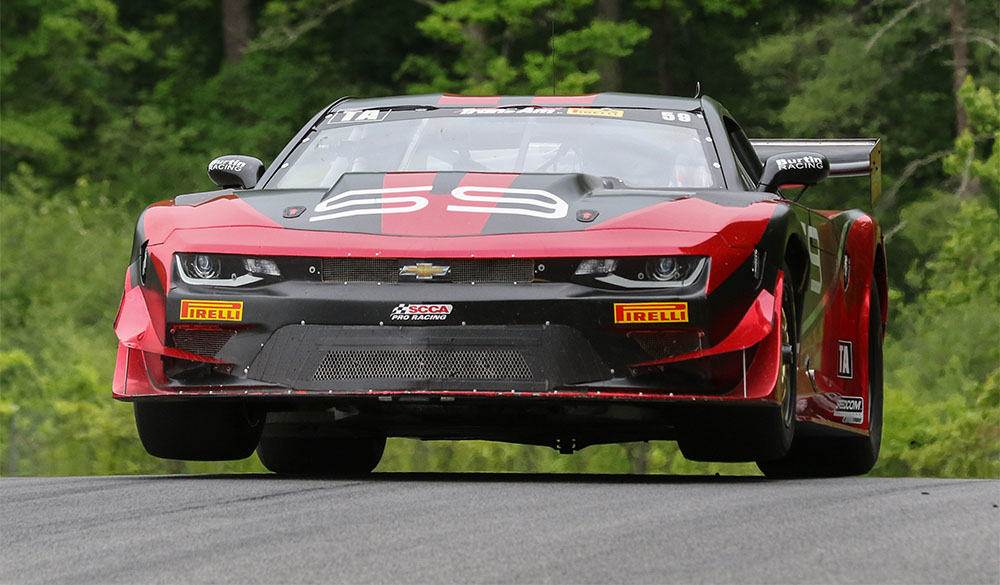 Salinas, CA (April 12, 2022) – Veteran driver, Simon Gregg, is making his 2022 debut in the Trans Am Presented by Pirelli series at Laguna Seca. After quietly passing Gentilozzi's all-time record of 207 Trans Am starts in 2021, Gregg will be adding to the legacy...
SEBRING, FL – February 26, 2022 – Martin Ragginger returns to Trans Am Series in Sebring to celebrate The Peter Gregg Foundation. Starting the weekend off strong, "Raggi" piloted the Burtin Racing Chevy Camaro to second fastest during qualifying, just 0.2 seconds...