TITLE: OWNER / DRIVER
PLACE OF BIRTH: ROSARIO, ARGENTINA
CURRENT RESIDENCE: MARIETTA, GA
FAVORITE TRACK: SONOMA RACEWAY
DAILY DRIVER: MASERATI GT CORSA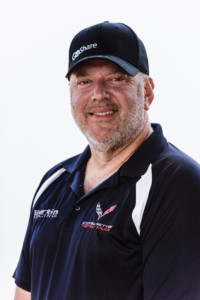 Claudio Burtin is owner and principal driver of Burtin Racing. Burtin Racing is based out of Alpharetta, Georgia and is one of the top road racing contenders in North America. The team has competed in a number of different road race formulas, most notably including a Porsche 997 GT3 in North American endurance racing events.
Claudio currently resides in Marietta, Georgia, nearby to the race shop headquarters. The team contends in the Trans Am Championship, fielding Chevrolet Corvette and Camaro TA class cars. As owner and principal of the race team that bears his name, Claudio's role combines a myriad of tasks – from securing sponsorships to developing the graphics on the race car and engineering insights for performance and technical specifications.
Burtin has loved racing ever since he was a young boy. In fact, one of his favorite racing experiences was getting to enjoy some Argentinian wine with his childhood hero and five-time F1 racing champion, Juan Manuel Fangio. Another one of his favorite memories involves winning a Formula Ford race with both his father and uncle looking on; It was the proudest moment he had ever seen his father regarding one of his accomplishments.
Prior to devoting himself full time to motorsports, Claudio has been a tremendously successful and accomplished industrialist. In commerce and industry, he revolutionized the polyurethane industry with the development of LINE-X® protective coatings and later PAXCON® energy resistant coatings. Since applying these polyurethane technologies to the automotive industry, there are now more than seven million trucks worldwide benefitting from the installation of LINE-X®, which prevents rust formation and protects vehicles from all types of weather conditions for the life of the vehicle.
Claudio applies the same spirit of innovation and attention to detail to his race team.
When he isn't busy with Burtin Racing, he enjoys fishing, hunting, tennis, golf and basketball.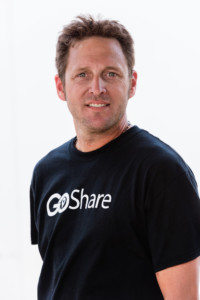 TITLE: FABRICATOR
Place of Birth: New Orleans, LA
Current Residence: Catersville, GA
Favorite Track: Road Atlanta
Daily Driver: Cadillac CTS-V
Hailing from New Orleans, Terry St. Martin is the mechanic and fabricator for the Burtin Racing team. This Big Easy native's favorite race track is the iconic Road Atlanta facility located in the great state of Georgia near his current residence in Cartersville. When asked about his responsibilities for the team, he describes his duties as, "a little bit of everything."
Terry has been working in the racing world since 1997. His favorite part of getting to work in the industry is traveling to all of the different race tracks around the country. He also loves the competitive aspect of the sport and likes that in this type of intense atmosphere, you always have to be on your toes because one never knows what will happen next with a race car.
When he isn't working, Terry enjoys driving fast cars and drinking beer with the guys after a long day of working at the track.
TITLE: DATA ANALYST
Place of Birth: Sarasota, FL
Current Residence: Charlotte, NC
Favorite Track: Laguna Seca
Daily Driver: BMW
Joe Hullett is the newest member to the Burtin Racing team and brings expertise with electronic systems support and operations for the highly competitive Trans Am Championship events. His role focuses on data and video acquisition as an integral part of preparations at-track execution for Burtin Racing.
Back in 1991 Joe started his career path in the high performance world with MoTeC where he worked full-time for 12 years. He later started his own company, Digital Competition Systems, in 2003. The company services clients in SCCA Trans Am, IMSA, NASCAR, Lamborghini Super Trofeo and PCA.
When asked about his interests in the motorsport industry, Joe will tell you that he enjoys the competition and dedication that resonates from the paddock to on-track. Winning the PCA GS Championship his first year driving Porsches in POC is a standout moment for Joe's personal achievements.
When Joe isn't working with race cars he finds time for his passion for motorcycles and stand-up paddle boarding with his wife Elaine.