Alton,VA (October 3, 2923) – Get ready to witness the return of Martin "Raggi" Ragginger to the top tier class in the Trans Am Series Presented by Pirelli series at VIR this weekend! The Austrian-born racer will be taking the wheel of the Chevy Camaro, built and designed by the legendary Burtin Racing and innovative chassis designer, CP Tech.
"I'm really happy to get the opportunity again to race for Burtin Racing. It's an honor for me to drive his own built race car and our goal is to collect as much information during race conditions to improve the car. The tests have been very promising so we expect a lot but on the other hand, we should not forget that this car is just at its beginning. I'm looking forward to working with the whole crew again" said Martin Ragginger.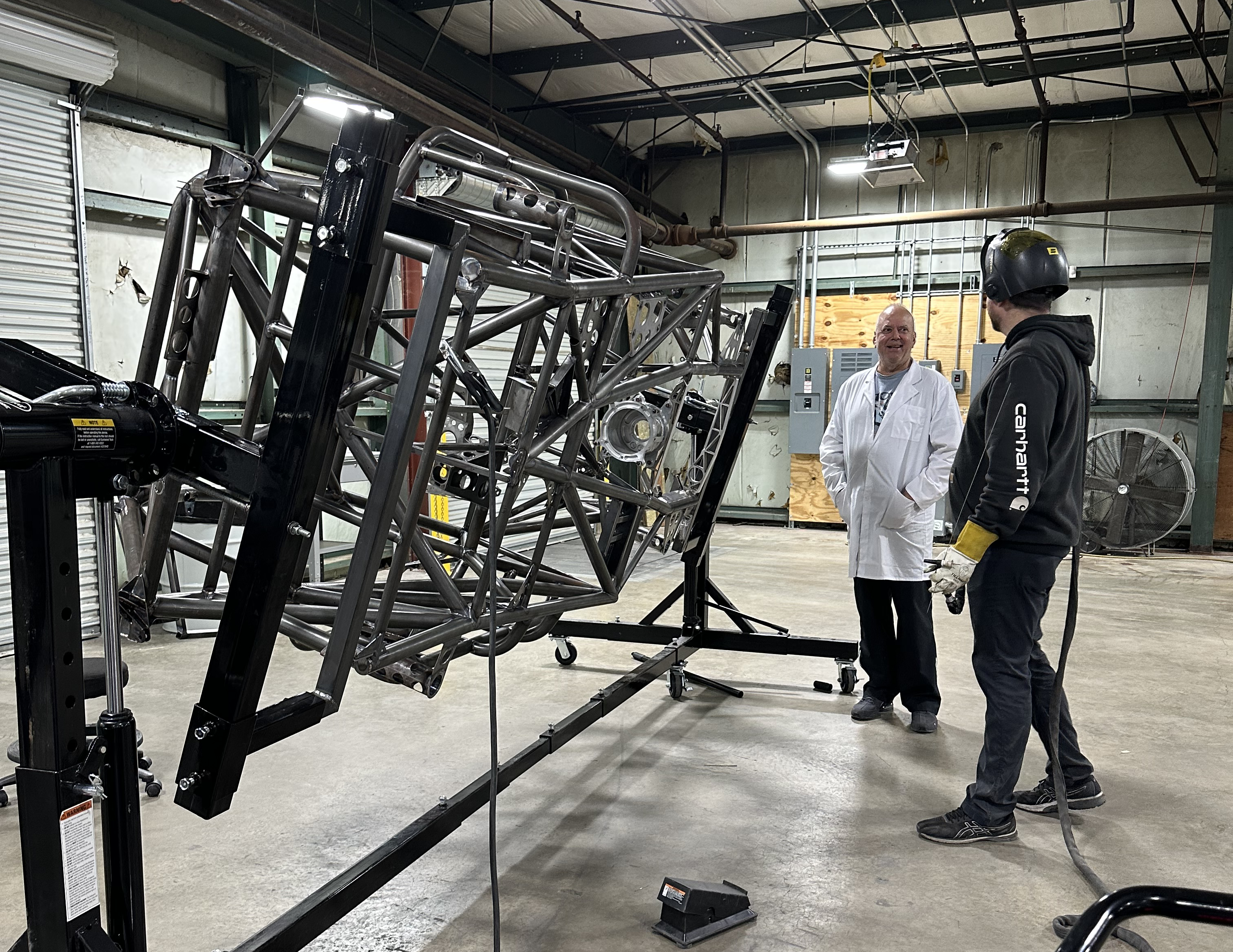 Burtin Racing Chassis #1, a true masterpiece from Burtin Racing and meticulously crafted by the brilliant minds of Claudio Burtin and Damon Lockhart. This extraordinary creation is the culmination of decades of expertise and represents the pinnacle of our team's knowledge and experience in the racing industry.
Burtin Racing's Chassis #1 is not just another racing car; it is a symbol of Burtin Racing's unwavering commitment to perfection. With its revolutionary design enhancements, it surpasses all its predecessors in the Trans Am car lineage. This exceptional vehicle is on the brink of redefining the very essence of racing vehicles, pushing the boundaries of innovation to new heights.
Every detail of Chassis #1 has been meticulously assembled, ensuring that no stone has been left unturned in our pursuit of perfection. Burtin Racing's expertise and passion shine through in every curve and contour, resulting in a racing machine that is unparalleled in its performance and capabilities.



Signup for updates from Burtin Racing: https://www.burtinracing.com/newsletter/
Tickets for Trans Am at VIR can be purchased here: https://www.etix.com/ticket/e/1035627/svra-speed-tour-2023-danville-virginia-international-raceway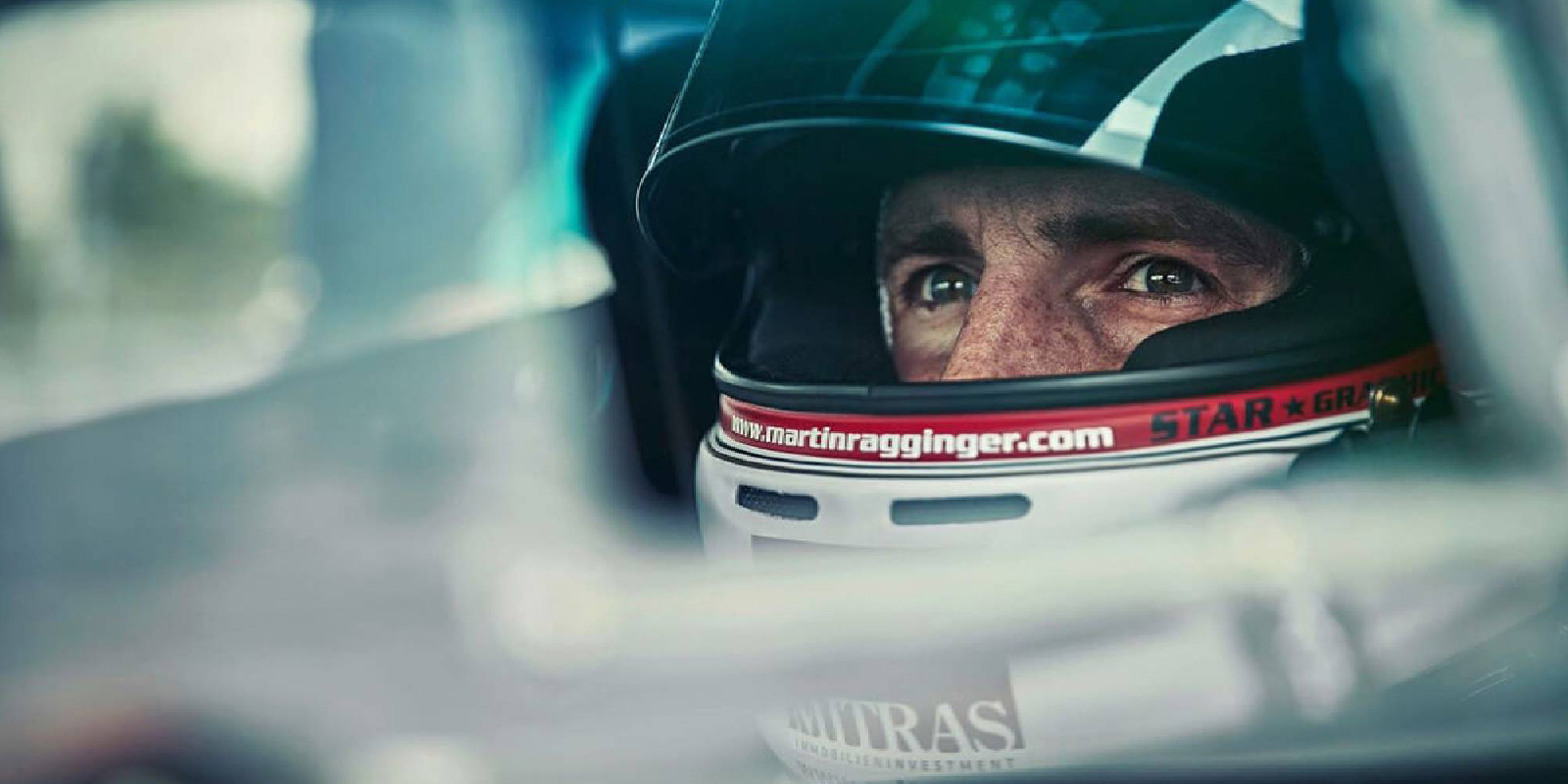 Martin "Raggi" Ragginger, (www.instagram.com/martinraggi), born in Salzburg, Austria, is an undeniable powerhouse in the world of professional racing. With a career spanning over two decades, Ragginger has consistently proven himself as a force to be reckoned with. From his early days in the Austrian Kart Championship, where he secured an impressive 4th place finish, to his success with renowned teams such as the Red Bull Junior Team, Savelli team, and KSN team, Ragginger has continuously pushed the boundaries of his abilities.
Even at the young age of 16, Ragginger showcased his exceptional talent by concluding his karting career with a remarkable second-place finish in the highly competitive German Formula A. This achievement served as a springboard for his entry into the world of Formula Racing in 2005, where he continued to shine. Competing for both the Mücke and Eifelland teams in Formula BMW, Ragginger notched multiple wins and podium finishes, solidifying his status as a rising star in the racing world.
Currently, Ragginger's prowess is on full display in Falken Motorsports' Nürburgring program and Porsche Holding's Carrera Cup Asia. His unwavering determination and unparalleled skill have earned him a coveted spot with Burtin Racing in the Trans Am series, where he eagerly awaits the opportunity to engage in more thrilling races.
Ragginger's track record speaks for itself, showcasing his exceptional talent and unwavering commitment to excellence. As a fan of professional racing, it is impossible to ignore the impact that Ragginger has had on the sport. With each race, he continues to captivate audiences and leave a lasting impression. It is clear that Ragginger is a force to be reckoned with, and his future in the world of racing is undoubtedly bright.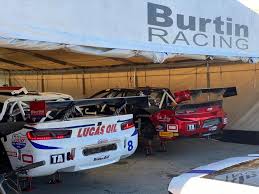 Burtin Racing and Auto Playhouse, (www.burtinracing.com, www.autoplayhouse.com), under the visionary leadership of Claudio Burtin, are prominent entities within the automotive industry. Situated north of Atlanta, GA, Auto Playhouse offers a meticulously curated assortment of collectibles and customer projects, tailored to the preferences of automotive enthusiasts. Additionally, Burtin Racing extends its services in the form of track-side support, driver coaching, set-up, and data operations, thereby ensuring a competitive advantage on the race track.
These two esteemed brands coexist within a cutting-edge facility, dedicated to pushing the boundaries of achievement and augmenting their already remarkable collection of accolades. With an unwavering commitment to excellence, Burtin Racing and Auto Playhouse stand at the forefront of innovation and triumph within the realm of motorsports.