While Trans-Am has morphed into several forms, today's spread of classes represents a spectrum of modern stock cars in every stretch of the phrase. We caught up with the Burtin Racing team as they were campaigning in the penultimate race of the 2018 season at the Circuit of the Americas to take a deeper look at stock car recipe used by Trans-Am.
Read the full article by Philip Thomas and photography credit to the Petersen Archives: https://www.hotrod.com/articles/trans-stock-car-racing-america-deserves/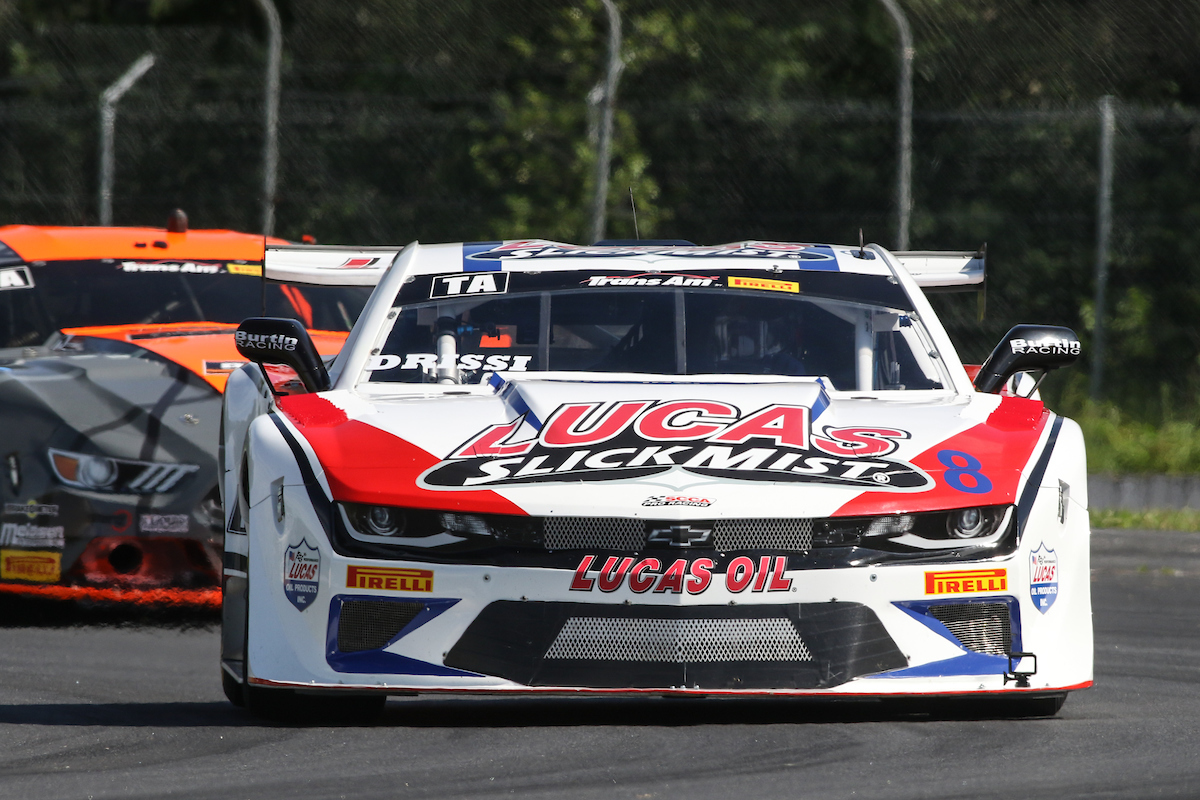 Tomy Drissi Looking To Put the Lucas SlickMist Camaro Back In First Place At Brainerd Brainerd, MN (July 15, 2021) – Lucas SlickMist Driver Tomy Drissi is looking for another Brainerd International Raceway win this weekend at the next round of the Trans Am...
Plymouth, WI (July 2, 2021) – After celebrating his 4th consecutive podium, Lucas SlickMist Driver Tomy Drissi is heading to Road America to continue his momentum at Round 6 of the Trans Am Championship Presented by Pirelli 4th of July race. The championship driver...
Lexington, OH (June 30, 2021) – Lucas SlickMist Driver Tomy Drissi is celebrating after locking his fourth consecutive podium at Mid-Ohio Sports Car Crouse this past weekend. The second place finish was not without its drama as the former champion led the field with a...