Sonoma, CA – May 31, 2018 – Sonoma Raceway located in the beautiful wine country of northern California will play host to the second round of the 2018 West Coast Trans Am Championships presented by Pirelli. This weekend Burtin Racing driver Tomy Drissi in the No. 8 GoShare Axalta Chevrolet Camaro will be aiming to convert his undeniable pace into a first win of the season.
Sonoma Raceway, formerly Sears Point Raceway and Infineon Raceway is a 2.52-mile road course and drag strip located in the southern Sonoma Mountains. The road course features 12 turns on a hilly course with a notable 160 feet of elevation change. Racing stars such as Mario Andretti, Dale Earnhardt, Jeff Gordon, Al Unser and Dan Gurney are among those to have all left their indelible marks at this unique and historic facility while the track's proximity to California's famous Sonoma and Napa wine regions also makes it a popular venue with both competitors and race fans. The weekend offers a wide variety of pre-and post-race activities, including the 'Race Car Drive & Show' at the downtown Sonoma Square.
The No. 8 GoShare Chevrolet Camaro, presented in Axalta's StarLite White color-of-the-year, is prepped and ready to display quick performance and catch the attention of on-lookers and spectators at the track this weekend. Having secured pole position and breaking the track record in the previous round of the Championship at Auto Club Speedway, at an average qualifying speed of 105.3mph, Tomy Drissi will contend for the top Trans Am lap record at Sonoma of 1:35.727 set by Brian Simo no fewer than 17 years ago – the last time Trans Am visited this picturesque and challenging circuit and one of the longest standing track records in the series history.
"I love Sonoma and have experienced some great success at this track – racing hard against guys like Scott Pruett, Johnny Miller, Mike Lewis, Paul Gentilozzi and Brian Simo," stated Tomy Drissi, driver of the No. 8 GoShare Axalta Chevrolet Camaro. "It's good to get Trans Am out west again and this is one of the best race tracks in the country. We had an exciting run at Fontana with the Pole and track record. I am looking forward to our attempt to break Brian Simo's track record at Sonoma. Our team mascot the 1970 Trans Am Chaparral Camaro will be on display in the paddock – we welcome everyone to stop by."
It's a busy weekend at Sonoma, the Trans Am racing action will pair alongside with the annual Historic Motorsports Festival. SVRA will host a historic Trans Am race this weekend with testing and practice for the Trans Am presented by Pirelli classes including two sessions on Saturday, with qualifying on Sunday morning. The race itself is scheduled for 4:10pm PST on Sunday, June 3.
"I think we let one get away from us at Fontana but we are ready to go again for Sonoma this weekend," stated Claudio Burtin, team owner at Burtin Racing. "We have our eyes set on running all the sessions, being fast and getting on top of the points chase for the West Coast Championship."
California is also the home of Burtin Racing partner GoShare, with services vastly covering the state's northern and southern regions. The fast expanding truck sharing online platform is based in San Diego and is offering local on-demand delivery services in five states. Be sure to download the GoShare App to your device today!
The 2009 Trans Am Champion, Drissi looks certain to make an impact this weekend at Sonoma. For more information and for latest news and updates visit the team website at www.burtinracing.com. Tomy Drissi's website is tomydrissi.com and follow us on Facebook, Twitter and Instagram for race weekend updates and behind the scenes.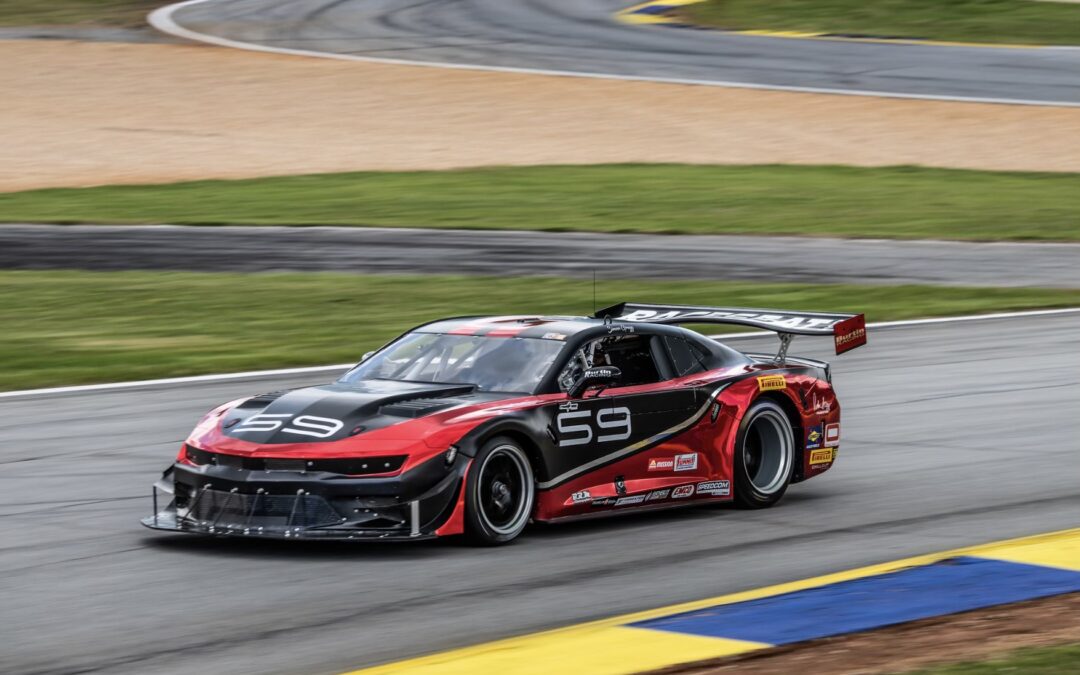 Braselton, GA May 1, 2023 - Veteran driver and Trans Am Champion, Simon Gregg, dominates Historic Sportscar Racing once again at Michelin Raceway Road Atlanta. Racing in the 2017 Burtin Racing Chevy Camaro TA1, Gregg piloted the rocket ship to first place in HRS...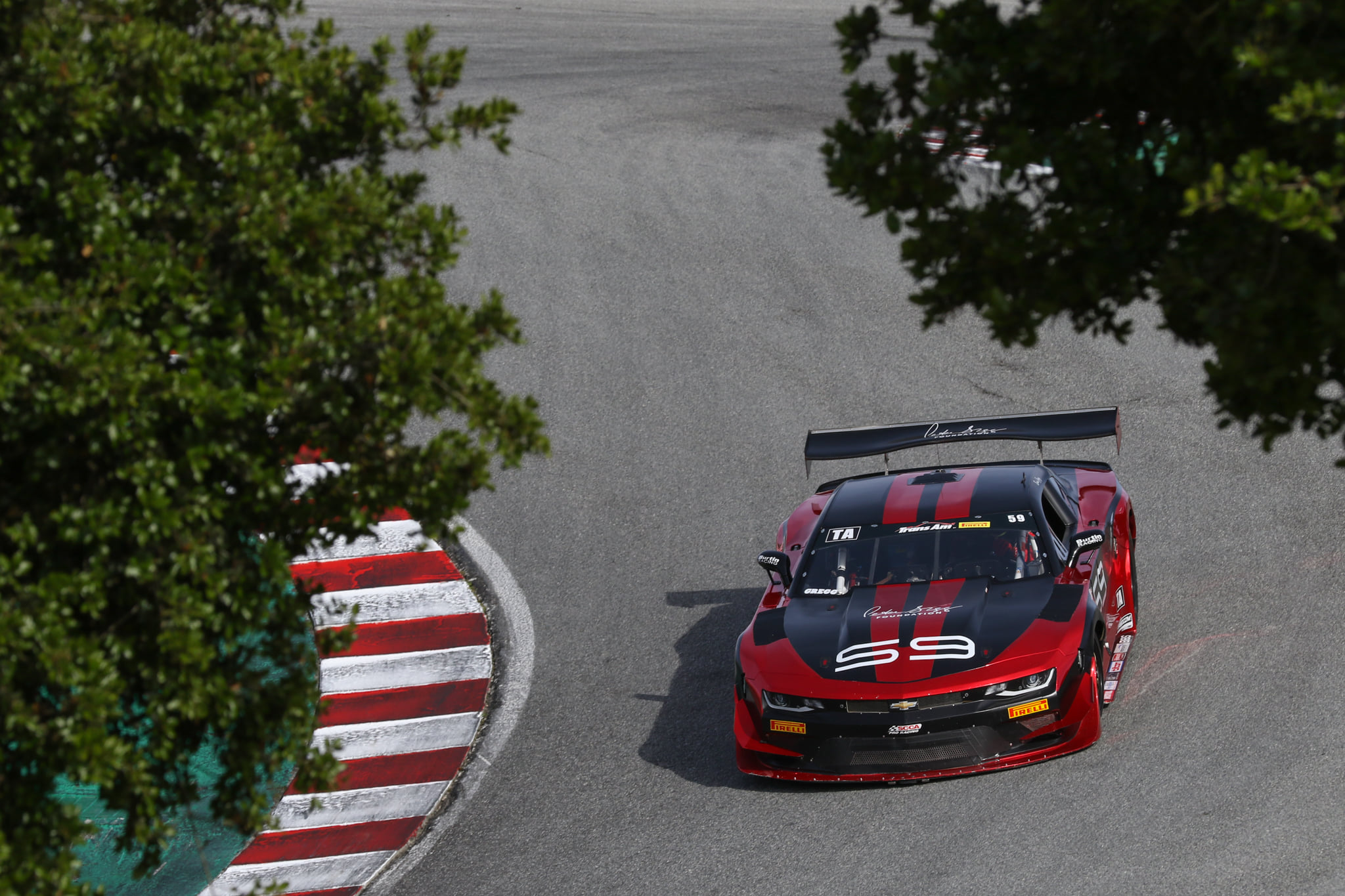 Salinas, CA (April 23, 2022) – Veteran driver, Simon Gregg, clinches a 3rd place start on his 2022 debut in the Trans Am Presented by Pirelli series at Laguna Seca. After missing testing and practice due to aircraft mechanical problems in St. Augustine, Gregg strapped...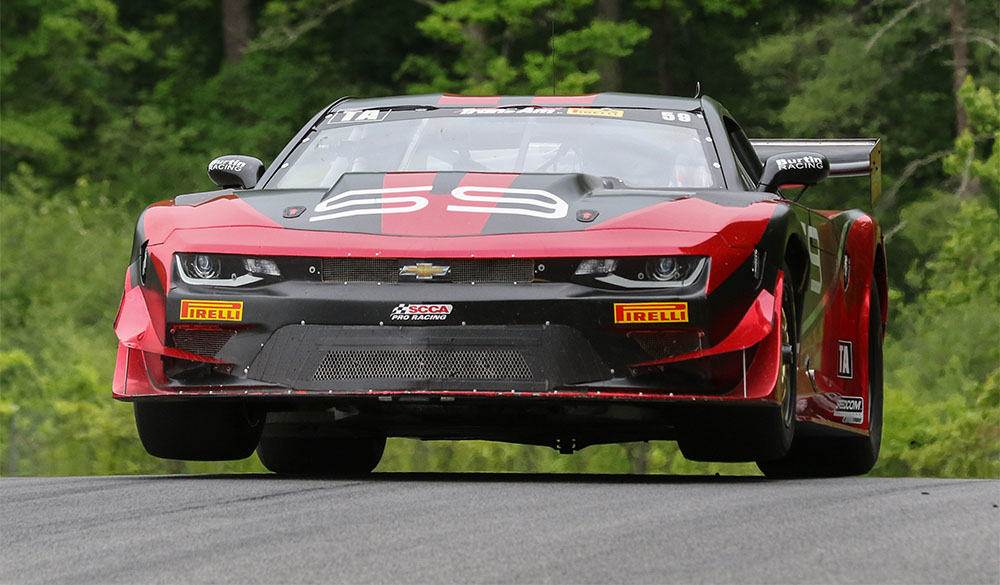 Salinas, CA (April 12, 2022) – Veteran driver, Simon Gregg, is making his 2022 debut in the Trans Am Presented by Pirelli series at Laguna Seca. After quietly passing Gentilozzi's all-time record of 207 Trans Am starts in 2021, Gregg will be adding to the legacy...
SEBRING, FL – February 26, 2022 – Martin Ragginger returns to Trans Am Series in Sebring to celebrate The Peter Gregg Foundation. Starting the weekend off strong, "Raggi" piloted the Burtin Racing Chevy Camaro to second fastest during qualifying, just 0.2 seconds...