Alpharetta, GA – February 11, 2019 – After a breakthrough season that saw them notch four wins and twelve podium finishes, Burtin Racing have announced that Tomy Drissi – a winner in 2018 for Burtin Racing at Watkins Glen and Indianapolis – has signed a new two year deal to drive for the Georgia based team through the coming season and in 2020.
Tomy Drissi's ancestry is more commonly associated with achievements on the running track than the racetrack, his father hailing from Marrakech, Morocco with Moroccan origin where racing drivers are relatively few and far between. Robert La Caze was born in France but raced a Formula 2 Cooper in the 1958 Grand Prix season under the Moroccan flag, Max Cohen-Olivar made more than twenty starts in the Le Mans 24 hours race and there are a number of Moroccan up and comers in various European formulas, but Drissi's 2009 Trans Am Championship represents the only occasion a Moroccan heritage driver has claimed a major title in the USA. Hence Drissi, an American citizen who was born in California, has picked up the nickname "The Rockin' Moroccan" to go with his "Hollywood" persona.
In committing his future to Burtin Racing, Drissi is teaming up with an outfit whose development and progress with the Chevrolet Camaro in Trans Am has gone from strength-to-strength. Going into the 2019 season, Burtin is seen as the top Chevrolet competitor in the series. The 2018 season saw Burtin Racing run two cars through a full Trans Am series for the first time, with Tomy Drissi partnered by dual 2018 race winner Lawrence Loshak. As the season progressed, so did Burtin Racing, winning races on both coasts, breaking track records and driving the Camaro to the front of the field.
"The Rockin' Moroccan" Drissi had two outstanding achievements to his name in 2018, winning races for Burtin at two of America's most iconic Motorsport arenas – Indianapolis and Watkins Glen. The win at Indianapolis, together with second place finishes at Fontana and Sonoma and third place finish at Portland, was enough to secure him the 2018 West Coast Trans Am Championship presented by Pirelli. The win at Watkins Glen in the national Championship was the spearhead of a historic finish for Burtin Racing with Drissi leading home his teammate Loshak at the checkered flag – the first time a Trans Am team has completed a 1-2 at Watkins Glen since 1995.
When not driving in Trans Am, Drissi a man of motion picture creative advertising, manages his own business in Hollywood. He thoughtfully promotes upcoming movie titles and the win at The Glen for the No. 8 Burtin Racing Chevrolet Camaro was achieved with the car wrapped in a spectacular "The Predator" livery – something that drew huge amounts of attention from fans on a Blockbuster opening weekend for the film. 2019 will look forward to more spectacular movie themed liveries on the Burtin Racing Chevrolet Camaro in the season ahead.
The always smiling Tomy Drissi is clearly looking forward to developing his relationship with Burtin Racing and aiming for more success in 2019, "I'm really thrilled to know I'll be driving for Claudio and the Burtin Racing team for the next couple of seasons. Burtin Racing have been absolutely incredible to work with this season and I feel confident we can win more races and another championship together."
Burtin Racing team owner Claudio Burtin was equally delighted with the agreement, "Tomy had a great year in 2018 and this season we will be aiming for even better. He's a true professional and a champion driver. We're really looking forward to next season and are making the most of our winter prep and planning to get ready."
The Trans Am Race Company has announced a schedule comprised of 11 Trans Am Series presented by Pirelli race events in 2019, with many of the same venues and dates returning from the 2018 championship and the finale once again at Daytona International Speedway. The updated competition calendar will feature two key additions: Trans Am's return to Memorial Day Weekend at Lime Rock Park and the series will make the first headline at WeatherTech Raceway Laguna Seca since 2004. The return of the Trans Am Championship to Laguna Seca, May 3-5, marks the first National appearance on the west coast since 2011. California based Tomy Drissi will no doubt be looking forward to competing for Burtin Racing on home soil in 2019, and add to an already impressive list of racing accomplishments and further that success with Burtin Racing and the Chevrolet Camaro.
More news and updates on Burtin Racing can be found online at www.burtinracing.com and for Tomy Drissi please visit www.tomydrissi.com. Stay engaged with the team on social media by following us on Instagram, Facebook and Twitter.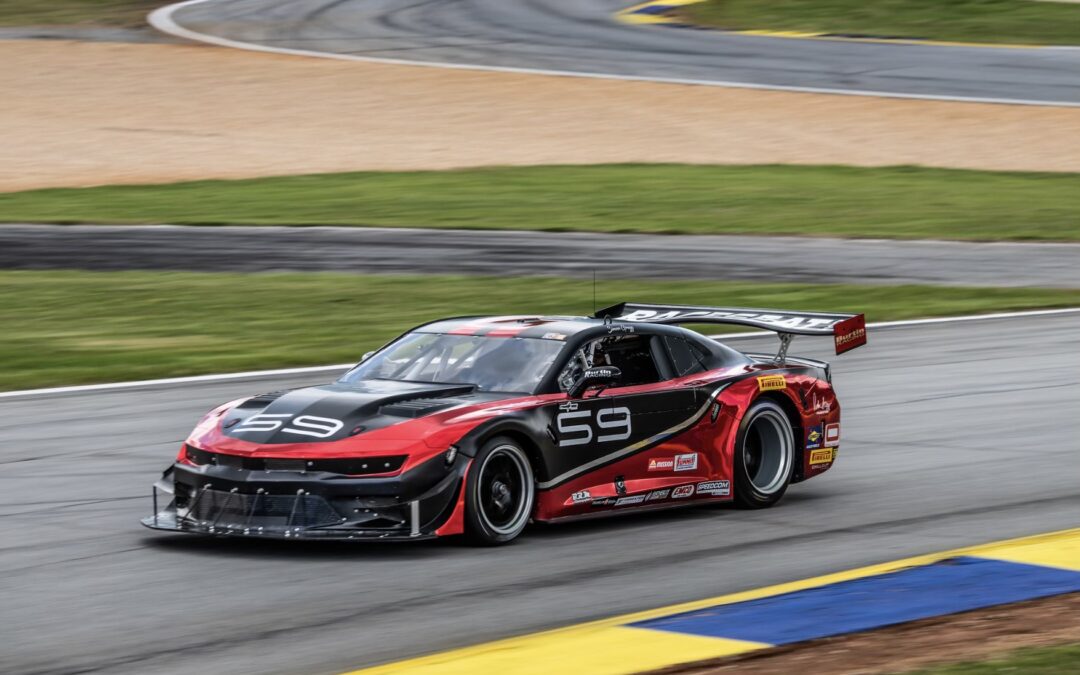 Braselton, GA May 1, 2023 - Veteran driver and Trans Am Champion, Simon Gregg, dominates Historic Sportscar Racing once again at Michelin Raceway Road Atlanta. Racing in the 2017 Burtin Racing Chevy Camaro TA1, Gregg piloted the rocket ship to first place in HRS...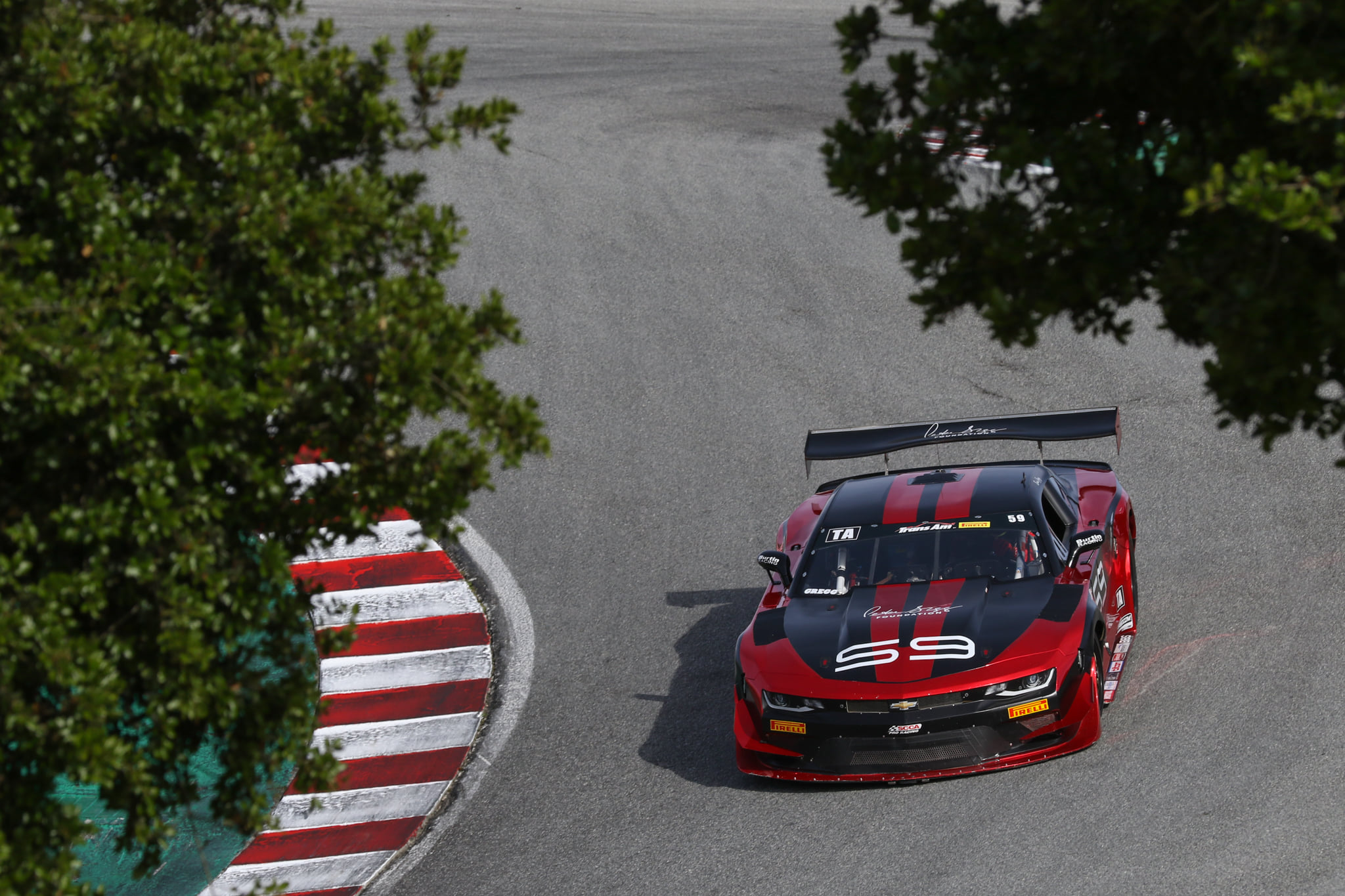 Salinas, CA (April 23, 2022) – Veteran driver, Simon Gregg, clinches a 3rd place start on his 2022 debut in the Trans Am Presented by Pirelli series at Laguna Seca. After missing testing and practice due to aircraft mechanical problems in St. Augustine, Gregg strapped...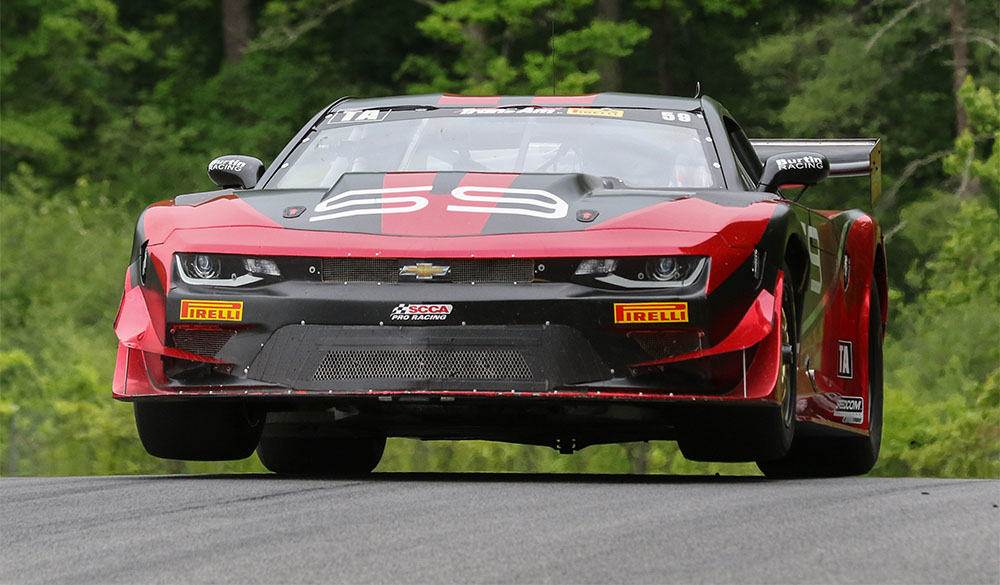 Salinas, CA (April 12, 2022) – Veteran driver, Simon Gregg, is making his 2022 debut in the Trans Am Presented by Pirelli series at Laguna Seca. After quietly passing Gentilozzi's all-time record of 207 Trans Am starts in 2021, Gregg will be adding to the legacy...
SEBRING, FL – February 26, 2022 – Martin Ragginger returns to Trans Am Series in Sebring to celebrate The Peter Gregg Foundation. Starting the weekend off strong, "Raggi" piloted the Burtin Racing Chevy Camaro to second fastest during qualifying, just 0.2 seconds...