Salinas, CA. – April 30, 2019 – The distinctive, Sahara bronze Chevrolet Camaros of Burtin Racing have undoubtedly been the dominant force over the first two rounds of the 2019 Trans Am presented by Pirelli season. The Alpharetta, Georgia based team will be looking to continue their fine start to the year as the Trans Am Championships head west to California for the first time in fifteen years. To add to the spectacle at Laguna Seca, May 3-4, will be another spectacular movie livery on the Tomy Drissi No. 8 Camaro, this time promoting Godzilla 'King of Monsters' which debuts in theaters May 31.
Lawrence Loshak will be looking to continue his perfect start to the season for Burtin Racing at the WeatherTech Raceway Laguna Seca after notching a brace of wins at Sebring and Road Atlanta in the first two rounds of the season. Burtin Racing have displayed imperious form so far in 2019 with Loshak claiming pole position and teammate Tomy Drissi alongside him on the front row of the grid both at Sebring and subsequently at the Peach State team's home track of Road Atlanta.
Qualifying however means very little if not followed up in the race, but this year Team Burtin have been completing their weekends in winning style. Loshak's impressive flag-to-flag victory on the opening weekend at Sebring was followed by an all Burtin battle for supremacy at Road Atlanta. Tomy Drissi looked for much of that race like being the driver to take the coveted checkered flag only for the Wisconsin based Loshak to edge him out, perhaps controversially, in the final laps for a second Burtin 1-2 after the teammates achieved the same result last year at Watkins Glen when Drissi led Loshak home.
The Burtin Racing Chevrolet Camaros will again be aiming to set the pace after the long haul out West. Championship leader Loshak was undeniably excited about Trans Am's first trip West in fifteen years. He paid tribute to the series when he said, "Trans Am just keeps adding the best tracks in the US to our schedule. And now we travel to the West Coast to the infamous Weathertech Raceway Laguna Seca."
Loshak highlighted the uniquely demanding nature of the legendary California course when he added, "Every time I think about hustling one of these TA cars up the hill and down the corkscrew I get goosebumps! With the challenging layout and the huge field expected, it's going to be absolutely insane. This track is almost too small for these monsters [TA Cars]. We're still working hard, maybe harder than ever. Back-to-back poles and wins are a huge achievement but it now puts a target on our backs. But this team is unbelievable and it shows. It was really cool to share the podium once again with my teammate, Tomy Drissi. I can't wait for the California sun and meet all the fans. And maybe, just maybe…make it a hat trick!"
Hollywood based Tomy "The Rockin' Moroccan" Drissi is back racing on home turf for the first time since winning the 2018 Trans Am West Coast Championships. There are no team orders at Burtin Racing, and after an unlucky run at Sebring Drissi, the 2009 Trans Am champion was every bit as quick as Loshak at Road Atlanta, where he clocked the fastest lap of the race, 1:20:751 en route to finishing second.
"I just can't wait," exclaimed Tomy Drissi. "It was a great race [at Road Atlanta]. That's our whole goal is to be 1-2, 1-2 as a team. If you look at all the sessions we are like right on top of each other. The Burtin racing team have come out like gangbusters! The car looks amazing and the kids are going to love it. Everyone is going to love it!"
Godzilla 'King of the Monsters' is in theaters May 31 and is fully expected to be one of the summer's biggest blockbusters, with movie goers eager to experience the thrills expected from its $200M budget.
Situated just inland from the ever popular beach city of Monterey the WeatherTech Laguna Seca Raceway is an 11-turn, 2.238-mile jewel of a road course on California's beautiful central coast. The famous Turn 8 and 8A combination, popularly referred to as the Corkscrew is considered one of the motorsport world's most challenging turns, due to the 18-meter drop in elevation as well as its blind crest and apex on the uphill approach. The track record in the class at Laguna Seca is a rapid 1:26:800 (92.820 miles per hour) set by Tommy Kendall the last time Trans Am raced at the circuit back in 2004, but with the current crop of cars even more powerful than their predecessors, it's a time both Burtin drivers will have in their sights this weekend.
The Burtin Racing Chevrolet Camaros are two of thirteen cars entered in the TA class and the action at Laguna Seca gets underway Friday, May 3 with testing at 9:50 a.m. for what Trans Am calls a condensed schedule weekend. There is a 25-minute practice session from 11:50 a.m. that day, with the all important qualifying session scheduled for 4:15 p.m. The race itself once again shares the grid with the GT and SuperGT classes, with the grid opening at 12:30 p.m. Saturday and the feature race starts at 1:05 p.m.
Keep up to date will all the action from Burtin Racing at www.burtinracing.com, Tomy Drissi at tomydrissi.com and Lawrence Loshak at loshakracing.com. Stay up to the minute on happenings from the race weekend but following along @Burtin_Racing on Twitter, @BurtinRacing on Instagram and Facebook and YouTube.
Learn more about Auto PLAYHOUSE online at autoplayhouse.com.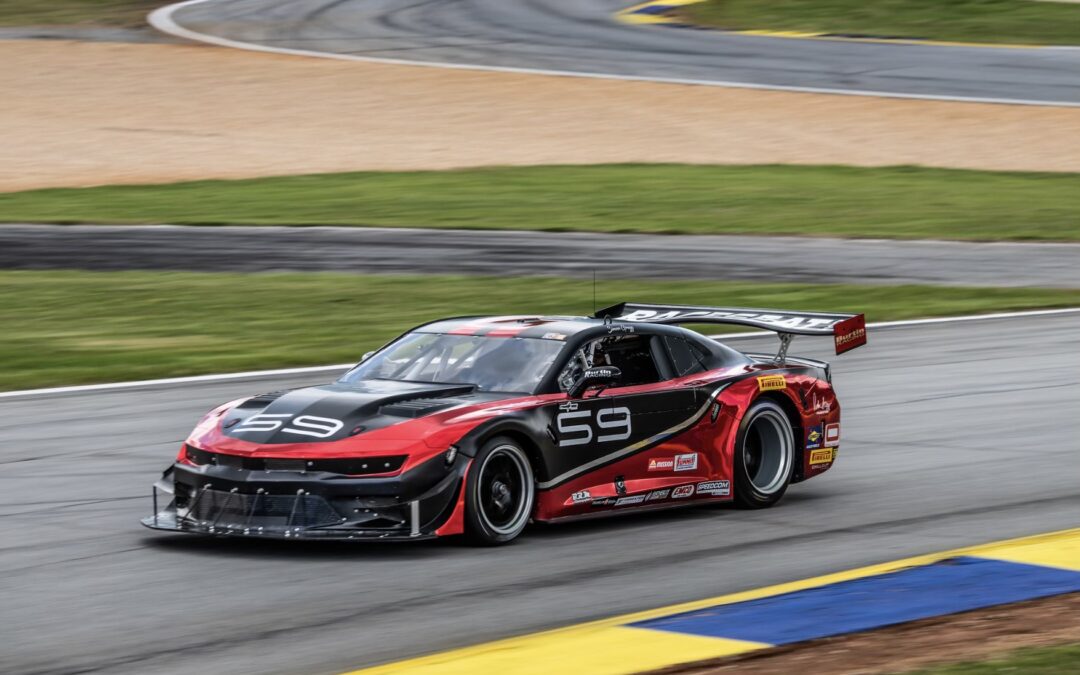 Braselton, GA May 1, 2023 - Veteran driver and Trans Am Champion, Simon Gregg, dominates Historic Sportscar Racing once again at Michelin Raceway Road Atlanta. Racing in the 2017 Burtin Racing Chevy Camaro TA1, Gregg piloted the rocket ship to first place in HRS...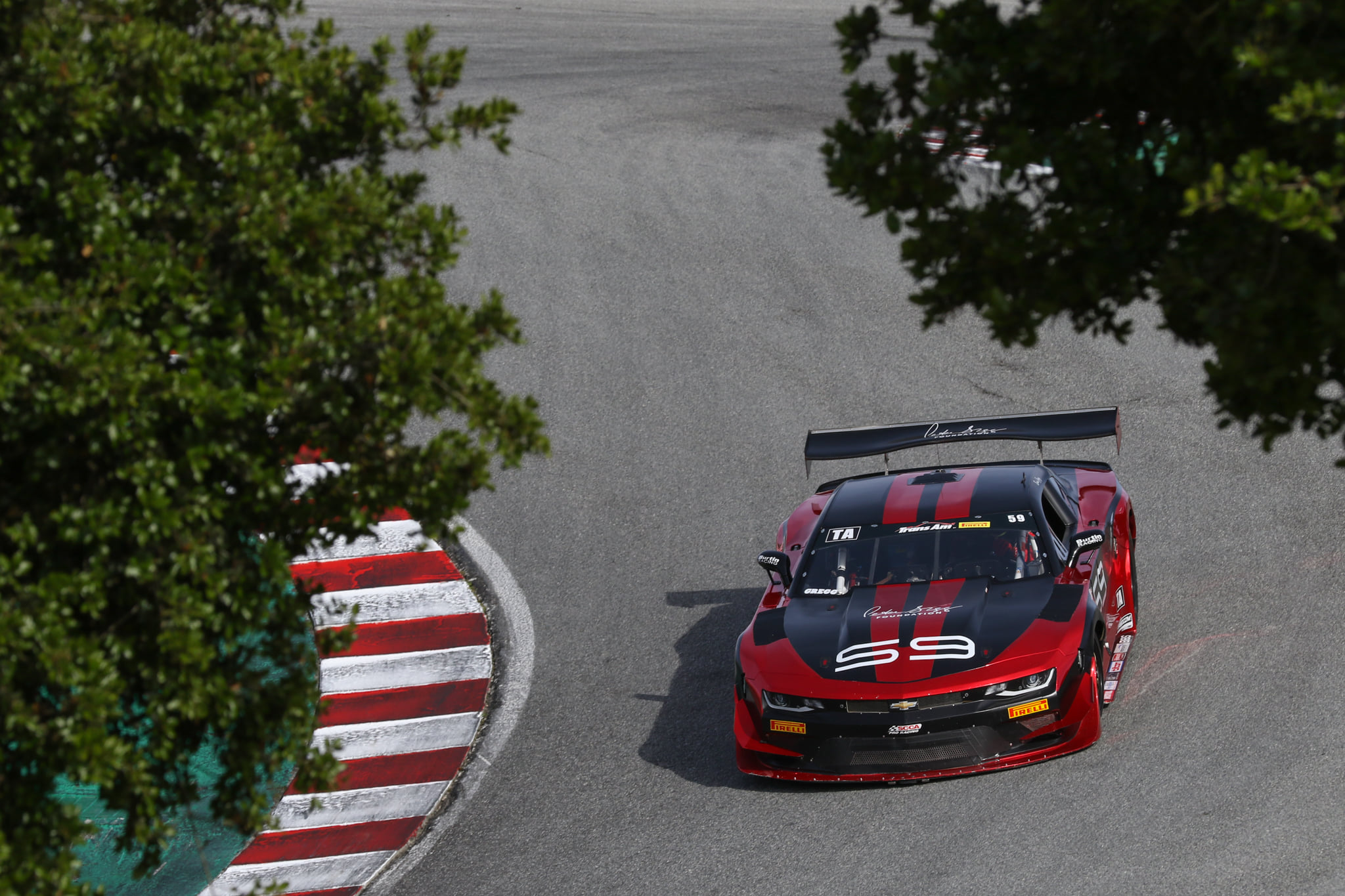 Salinas, CA (April 23, 2022) – Veteran driver, Simon Gregg, clinches a 3rd place start on his 2022 debut in the Trans Am Presented by Pirelli series at Laguna Seca. After missing testing and practice due to aircraft mechanical problems in St. Augustine, Gregg strapped...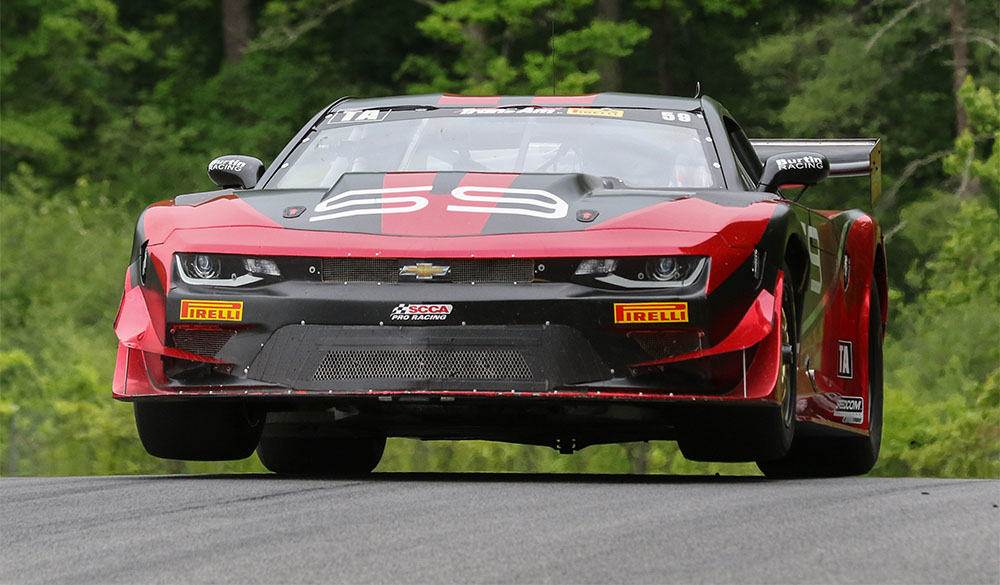 Salinas, CA (April 12, 2022) – Veteran driver, Simon Gregg, is making his 2022 debut in the Trans Am Presented by Pirelli series at Laguna Seca. After quietly passing Gentilozzi's all-time record of 207 Trans Am starts in 2021, Gregg will be adding to the legacy...
SEBRING, FL – February 26, 2022 – Martin Ragginger returns to Trans Am Series in Sebring to celebrate The Peter Gregg Foundation. Starting the weekend off strong, "Raggi" piloted the Burtin Racing Chevy Camaro to second fastest during qualifying, just 0.2 seconds...