Indianapolis, IN – August 5, 2019 – It was a topsy turvy week of highs and lows for Claudio Burtin and the Burtin Racing team ended when the Alpharetta, GA. pilot and team principal had to retire from the TA class race at the Indianapolis Motor Speedway, Saturday, August 3 after looking booked for a possible podium finish. After the traditional midseason break, the 2019 Trans Am presented by Pirelli Championship resumed at the hallowed ground of America's most famous motorsports facility located in Speedway, Indiana. Regular driver Tomy 'The Rockin' Moroccan' Drissi, was lying fourth in the driver's championship heading into the weekend, had been forced to pull out of the race at the beginning of the week with a calf injury.
Team Principal Claudio Burtin made a last minute call to get behind the wheel of his own Chevrolet Camaro Trans Am car for the first time in nearly two years. The action on the track started well for Claudio and the Burtin Racing team, with the No. 3 GoShare / Elavon / Axalta Camaro qualifying in P7, Trans Am Chief of Timing and Scoring Bill Skibbe clocking the best time at 1:29:330 on lap 3 of the qualifying session. It was a quick day's racing all round with the track records in the TA and Super GT Classes both being lowered. When the race got underway Saturday at lunchtime, Claudio used all his expertise to move up to fourth on the track, running ahead of regular Trans Am Drivers Kerry Hitt, Simon Gregg, David Pintaric and Amy Ruman to put himself on the edge of the podium. However, Burtin's race ended prematurely and he was forced to retire with 29 laps completed and had to settle for 9th overall. Burtin's fastest lap in the race was lap 12, timed at 1:31:277.
Speaking to us after the race Burtin summed up an unexpectedly taxing week when he told us, "I am happy and I'm disappointed at the same time. Sometimes that happens in racing. The car was good. I got a good start and advanced a position on the first lap. I got a little love tap from the ACP Cadillac. Nothing major but it kind of loosened me up a bit. I held that position until the No. 57 Cadillac spun and that put me up to fifth. We were kind of riding there for a while. I overdrive the car a little bit. It wasn't quite in tune enough to get the sway bar settings just right so the car went a little loose on me." Of his tussle with driver Kerry Hit and his ACP Cadillac he added, "I was wearing him out a little bit. I knew I was getting to him. I was looking for the right spot to pass him again for fourth. Fourth was about as good as I was going to get today. To be honest, I wasn't quite ready. Tomy rang me Monday morning [to say he wouldn't be able to drive this weekend]. I gave it all I could. I'd like to say a big thank you to GoShare, Elavon and Axalta – our sponsors – without whom we wouldn't be here." The TA/SGT/GT drivers and teams have a quick turn around for the next event, traveling to Mid-Ohio Sports Car Course to support the NASCAR Xfinity series August 8-10.
Keep up to date will all the action from Burtin Racing at www.burtinracing.com and Tomy Drissi at tomydrissi.com. Stay up to the minute on happenings from the race weekend buy following along @Burtin_Racing on Twitter, @BurtinRacing on Instagram and Facebook and YouTube. For more information, full results and the upcoming schedule, visit GoTransAm.com.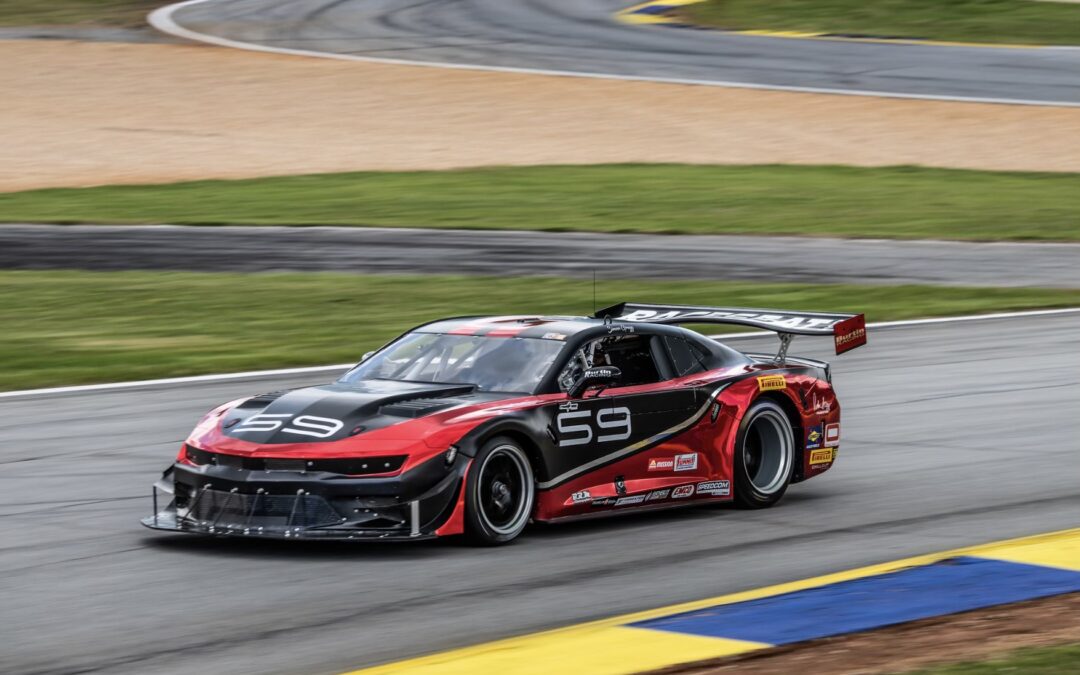 Braselton, GA May 1, 2023 - Veteran driver and Trans Am Champion, Simon Gregg, dominates Historic Sportscar Racing once again at Michelin Raceway Road Atlanta. Racing in the 2017 Burtin Racing Chevy Camaro TA1, Gregg piloted the rocket ship to first place in HRS...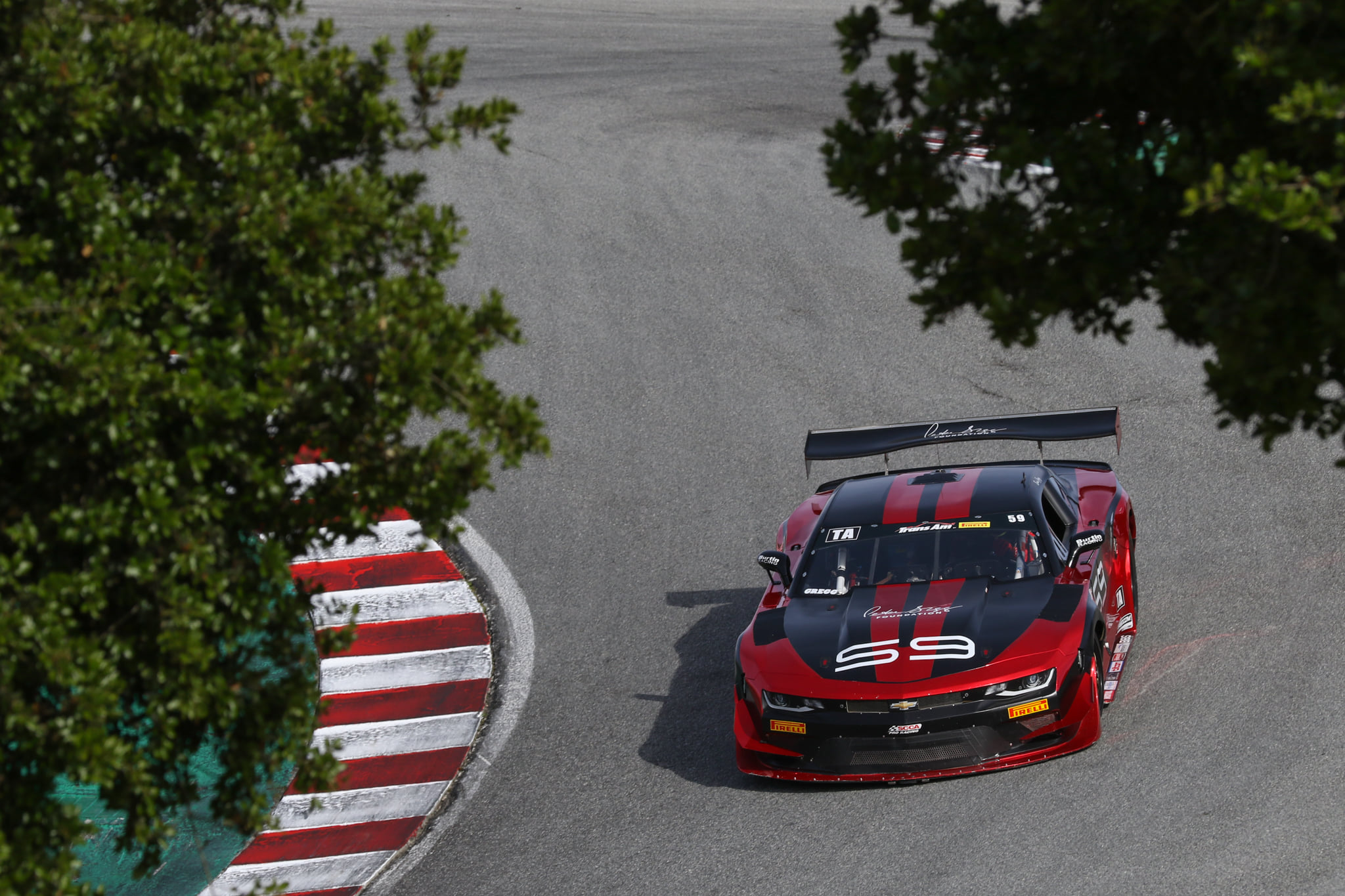 Salinas, CA (April 23, 2022) – Veteran driver, Simon Gregg, clinches a 3rd place start on his 2022 debut in the Trans Am Presented by Pirelli series at Laguna Seca. After missing testing and practice due to aircraft mechanical problems in St. Augustine, Gregg strapped...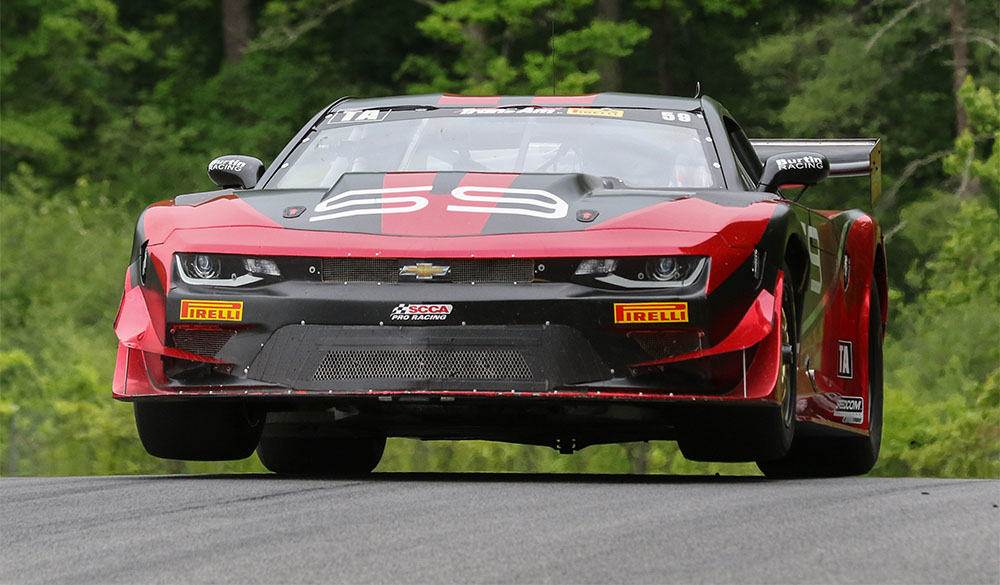 Salinas, CA (April 12, 2022) – Veteran driver, Simon Gregg, is making his 2022 debut in the Trans Am Presented by Pirelli series at Laguna Seca. After quietly passing Gentilozzi's all-time record of 207 Trans Am starts in 2021, Gregg will be adding to the legacy...
SEBRING, FL – February 26, 2022 – Martin Ragginger returns to Trans Am Series in Sebring to celebrate The Peter Gregg Foundation. Starting the weekend off strong, "Raggi" piloted the Burtin Racing Chevy Camaro to second fastest during qualifying, just 0.2 seconds...