Alpharetta, GA – August 7, 2019 – It's a case of out of the cauldron and into the fire for Doug Peterson this weekend, as the former two-time Trans Am Champion makes the step back up to TA class competition for the upcoming First Energy 100 at the Mid-Ohio Sportscar Course. Injury continues to keep regular Burtin Racing pilot Tomy 'The Rockin' Moroccan' Drissi on the sidelines, so the hugely experienced Peterson comes in for the drive in the No. 3 3-Dimensional Services Group Chevrolet Camaro for Round 6 of the 2019 Trans Am presented by Pirelli Championship at the midwest track located in Troy Township, Morrow County near Mansfield, Ohio.
Currently lying in P9 in the TA2 Drivers Championship, Peterson's best result this season is a fourth place finish in the opening round at Sebring and his enthusiasm for the terrific opportunity presented to him by Burtin Racing team principal Claudio Burtin was obvious when he stated, "Mid-Ohio is a favorite race track of mine and the car appears to really be a front runner in the class. I would like to give it a try! My last time out in a TA car was 2015 so it's been a while. However, this is just like riding a bike. I will be doing the TA2 race as well but I am focusing on the TA car. I was able to win the TA championship '13 and '14 so it will be good to get back out there. I had a good car and team back then and am hoping to claw my way on the podium this weekend with Burtin Racing."
It's not surprising that the Mid-Ohio track is a favorite with Peterson since he won there in a Chevrolet Corvette in the TA Class Race in 2014 en route to the Championship. While the Trigon Trophy looks a step too far this season, Doug will be keen to deliver a good result for his old friend Claudio Burtin. The two Trans Am stalwarts have plenty of history together, going way back, something he alluded to when he added, "I've known Claudio for many years, we were teammates back in the good Speed World Challenge days."
Mid Ohio Sports Car Course was first opened in1962 by Les Griebling and several Mansfield-area businessmen as a location for weekend sportscar racing. It is also where Burtin Racing debuted the high performance Camaro with Martin Ragginger behind the wheel in 2017, the Austrian ace finishing in the runner-up spot on the podium.
Doug brings with him chief sponsor 3-Dimensional Services Group. Based in Rochester Hills, Michigan 3D are a highly innovative manufacturing company with a wide range of products and services ranging from the automotive sector through to renewable energy. Making vehicle seating and interior plastics to chassis systems and body-in-white structures, they specialize in manufacturing components and production-intent assemblies from a wide variety of materials. As fabricators of Class-A surfaces with showroom quality to structural components, they support both prototype and production applications for the appliance industry. Additionally, and driven by endless innovation, they use their wide range of capabilities to collaborate with customers in advancing the harnessing, storage, and utilization of alternative and renewable energy systems. Burtin Racing is naturally delighted to be in association with such a tremendous American company.
The action on the track gets underway at Mid-Ohio bright and early with an 8:00 a.m. testing session on Thursday and another test later that morning. There are two practice sessions for the TA Drivers with qualifying for the grid at 12:35 p.m. on Friday. The race is scheduled for 9:00 a.m. Saturday morning.
The whole Burtin Racing family are still hoping for Tomy Drissi to be back fit to drive at Watkins Glen and we wish him all the best.
Check out 3-Dimensional Services Group at http://3dimensional.com/.
Keep up to date with all the action from Burtin Racing at www.burtinracing.com and Tomy Drissi at tomydrissi.com. Stay up to the minute on happenings from the race weekend by following along @Burtin_Racing on Twitter, @BurtinRacing on Instagram and Facebook and YouTube.
For more information, full results and the upcoming schedule, visit GoTransAm.com.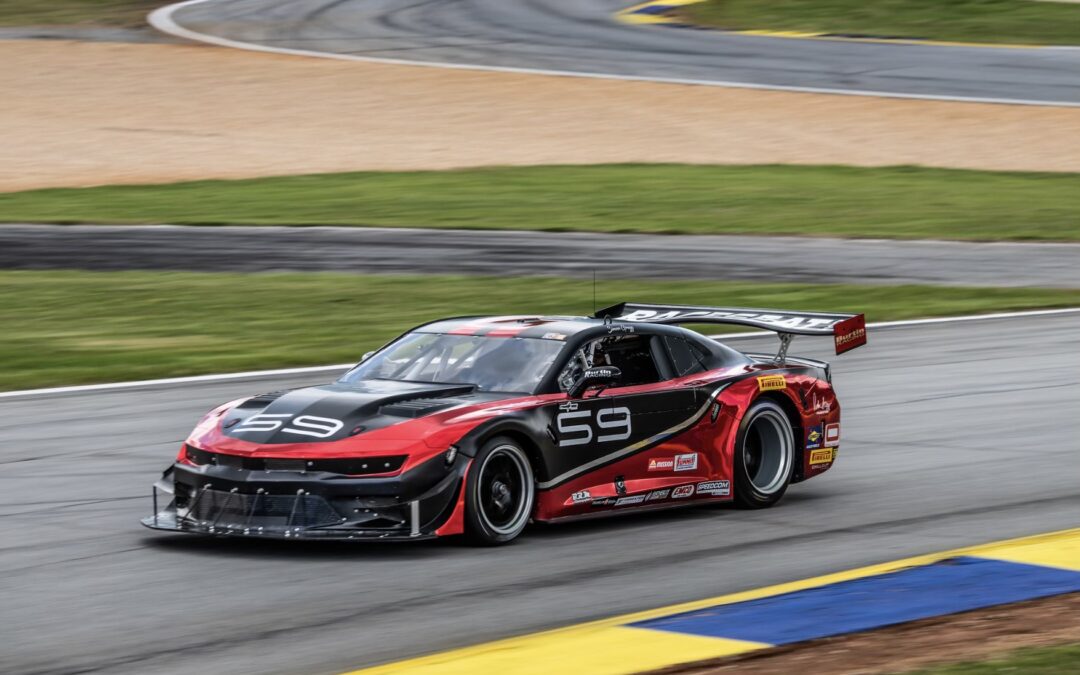 Braselton, GA May 1, 2023 - Veteran driver and Trans Am Champion, Simon Gregg, dominates Historic Sportscar Racing once again at Michelin Raceway Road Atlanta. Racing in the 2017 Burtin Racing Chevy Camaro TA1, Gregg piloted the rocket ship to first place in HRS...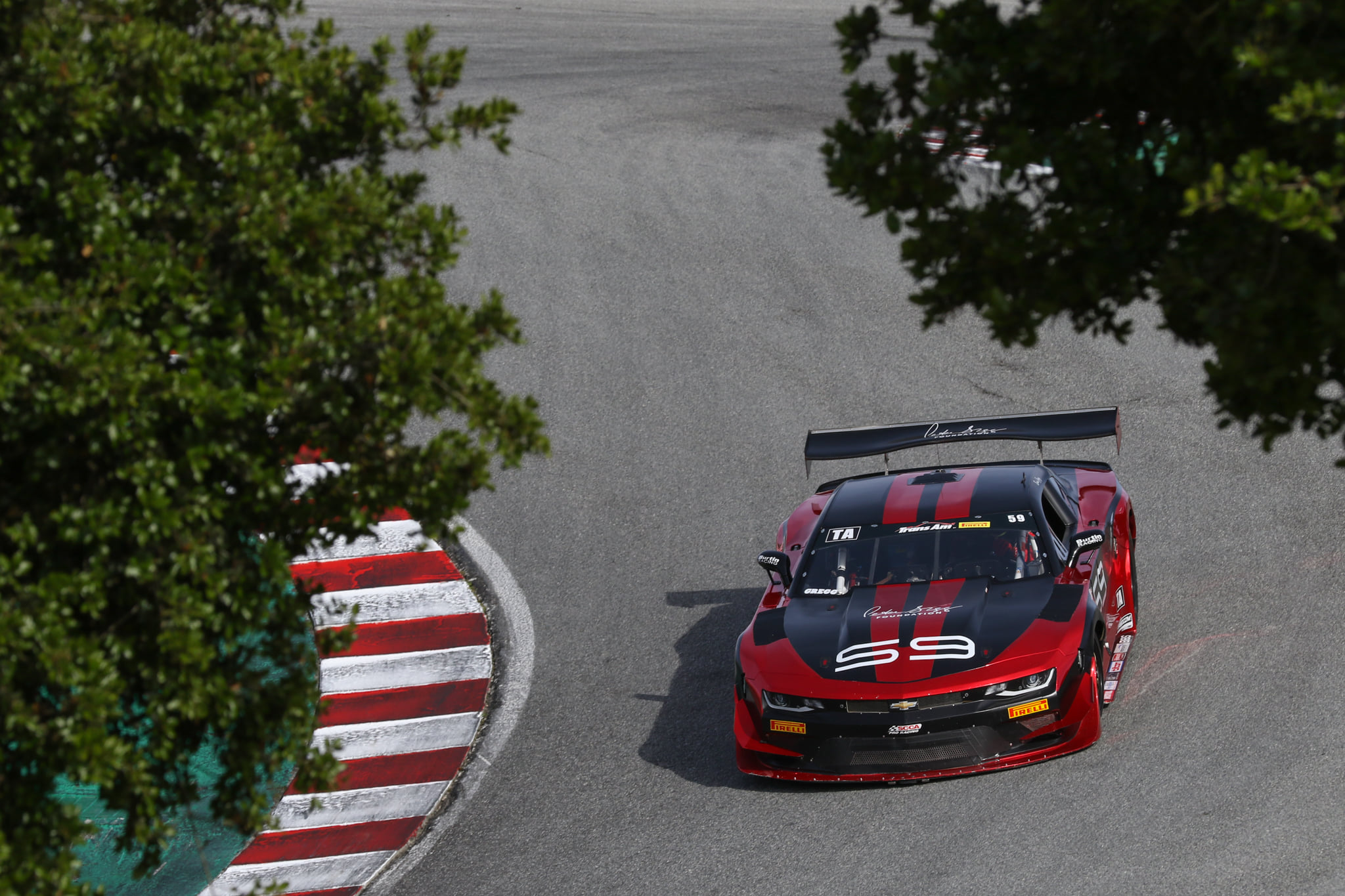 Salinas, CA (April 23, 2022) – Veteran driver, Simon Gregg, clinches a 3rd place start on his 2022 debut in the Trans Am Presented by Pirelli series at Laguna Seca. After missing testing and practice due to aircraft mechanical problems in St. Augustine, Gregg strapped...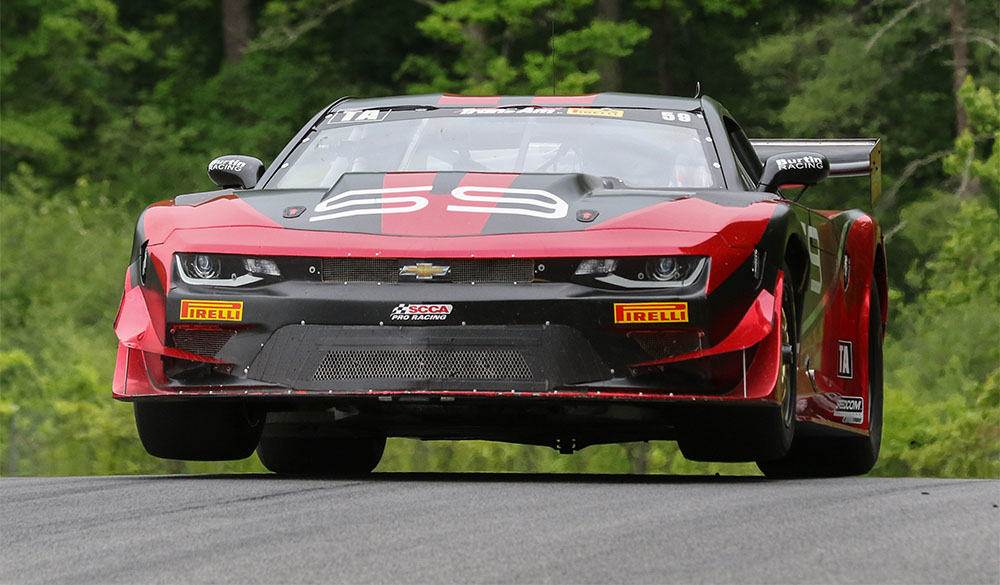 Salinas, CA (April 12, 2022) – Veteran driver, Simon Gregg, is making his 2022 debut in the Trans Am Presented by Pirelli series at Laguna Seca. After quietly passing Gentilozzi's all-time record of 207 Trans Am starts in 2021, Gregg will be adding to the legacy...
SEBRING, FL – February 26, 2022 – Martin Ragginger returns to Trans Am Series in Sebring to celebrate The Peter Gregg Foundation. Starting the weekend off strong, "Raggi" piloted the Burtin Racing Chevy Camaro to second fastest during qualifying, just 0.2 seconds...