Elkhart Lake, WI. – August 25, 2019 – A challenging but rewarding season for Burtin Racing came alive again at Road America this weekend when Boris Said finished in a fine podium second place when piloting the No. 3 GoShare/Elavon/Axalta Chevrolet Camaro for the first time driving with the team. Round 7 of the 2019 Trans Am presented by Pirelli Championship produced a welcome return to form for Burtin Racing as the series moves towards the climax, and if not for a gearbox issue late on in the race, the result might have been very different.
Boris Said won the TA Class race at the track known as "The National Park of Motorsports" in 2018 and so competitive is the Escondido, CA. driver that he was far from satisfied with the runners-up spot this year while he also paid tribute to the team that backed him up so well. Speaking after the race his enthusiasm for racing with Burtin was clear, "I had a blast all weekend. My first time with the Burtin Racing team and now I know why they are the Mercedes F1 team of the Trans Am paddock. We were great in practice and then unfortunately I let them down in qualifying due to my overdriving."
Of the events on the track in the race, he added, "We had a great race car in the race and after the start Chris and Ernie were really using up their tires so I hung back and was saving my car until the end."
Unbeknownst to race watchers, a fault with the gearbox prevented Boris from charging at Ernie over the closing laps. This after race leader Chris Dyson had spun on lap 10 before exiting the race on lap 18 from brake failure.
"Unfortunately we developed a gearbox issue and we had to nurse it home in the end." said Boris. "We definitely had a winning car, it just wasn't to be this weekend, but I really enjoyed the Burtin Racing team led by Gary and the boys."
Boris was comfortably fastest in the first testing session, recording a time of 2:07:417. In the first official practice session he was just over a tenth of a second behind Francis in P2 but nearly half a second ahead of eventual pole sitter Chris Dyson, while in qualifying improved his mark to 2:05:353 for P3, and a huge 1.667 seconds ahead of Cliff Ebben behind in P4. In the race itself he recorded a fastest lap of 2:07:071 on lap 5.
Those are all good numbers and Burtin team boss Claudio Burtin was satisfied enough, if a little frustrated that they could and perhaps should have pressed Ernie Francis all the way to the line, "It was a cool experience working with Boris. We've been friends for over twenty years and this is the first opportunity we've had to race together. I think we had a little bit more than we were able to show this weekend. Unfortunately the gearbox had a little bit of an overheating issue. I'm sure the gearbox looks like pure shrapnel. It was like grenades blew up inside! We'll take it apart and see what happened in there."
Looking forward to the next race, Claudio was upbeat about the prospect of regular driver Tomy 'The Rockin' Moroccan' Drissi returning and aiming to repeat his win in the corresponding race at Watkins Glen last year, "Hopefully Tomy's back for the next race, to defend his win at Watkins Glen. It's on to the next one."
The next one for the prestigious TA class is indeed at the iconic Watkins Glen International where Drissi led home a historic 1-2 for Burtin Racing in 2018. Round 8 of the 2019 Trans Am presented by Pirelli Championship is scheduled for September 5-7 at the legendary former Formula One Grand Prix circuit.
Keep up to date with all the action from Burtin Racing at www.burtinracing.com and Tomy Drissi at tomydrissi.com. Stay up to the minute on happenings from the race weekend buy following along @Burtin_Racing on Twitter, @BurtinRacing on Instagram and Facebook and YouTube.For Live timing during the race, more information, full results and the upcoming schedule please visit GoTransAm.com.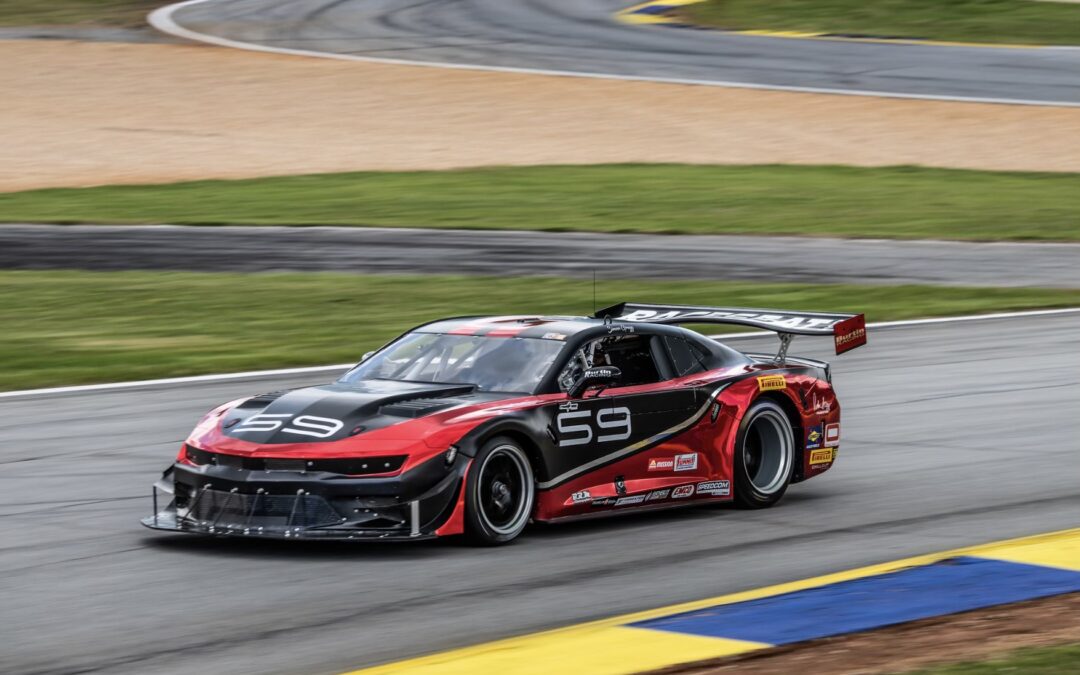 Braselton, GA May 1, 2023 - Veteran driver and Trans Am Champion, Simon Gregg, dominates Historic Sportscar Racing once again at Michelin Raceway Road Atlanta. Racing in the 2017 Burtin Racing Chevy Camaro TA1, Gregg piloted the rocket ship to first place in HRS...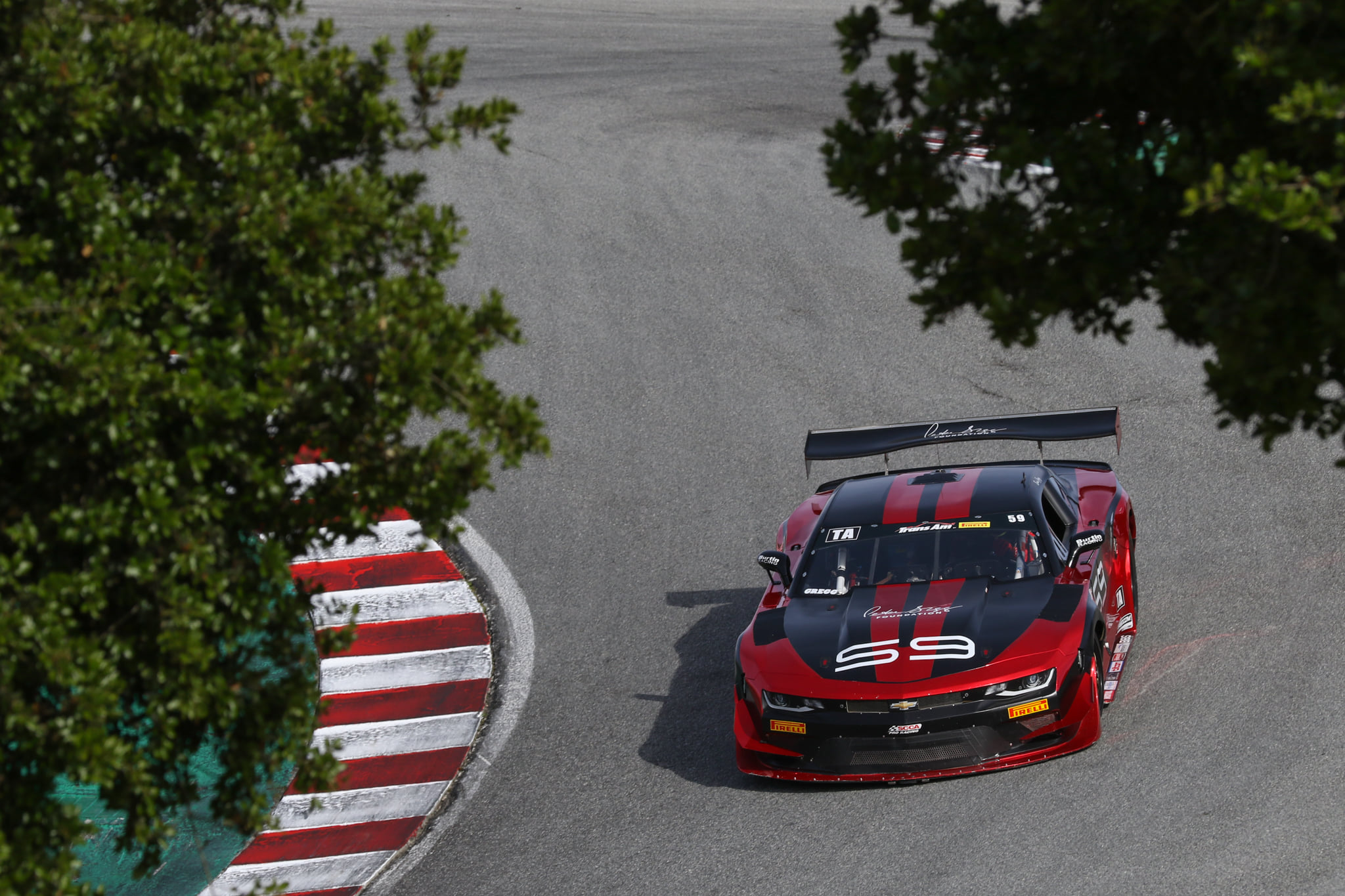 Salinas, CA (April 23, 2022) – Veteran driver, Simon Gregg, clinches a 3rd place start on his 2022 debut in the Trans Am Presented by Pirelli series at Laguna Seca. After missing testing and practice due to aircraft mechanical problems in St. Augustine, Gregg strapped...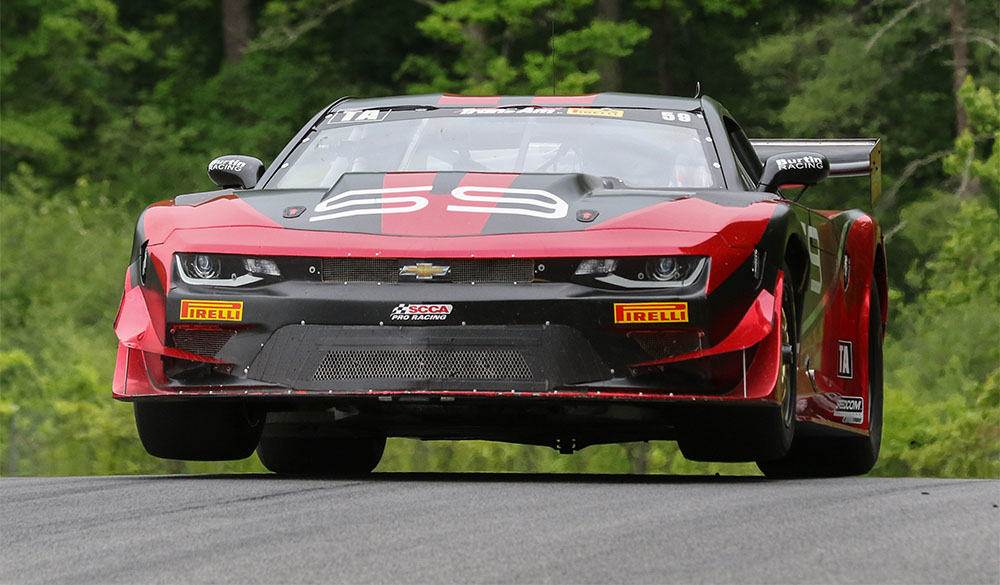 Salinas, CA (April 12, 2022) – Veteran driver, Simon Gregg, is making his 2022 debut in the Trans Am Presented by Pirelli series at Laguna Seca. After quietly passing Gentilozzi's all-time record of 207 Trans Am starts in 2021, Gregg will be adding to the legacy...
SEBRING, FL – February 26, 2022 – Martin Ragginger returns to Trans Am Series in Sebring to celebrate The Peter Gregg Foundation. Starting the weekend off strong, "Raggi" piloted the Burtin Racing Chevy Camaro to second fastest during qualifying, just 0.2 seconds...