Tomy Drissi Looking To Put the Lucas SlickMist Camaro Back In First Place At Brainerd
Brainerd, MN (July 15, 2021) – Lucas SlickMist Driver Tomy Drissi is looking for another Brainerd International Raceway win this weekend at the next round of the Trans Am Championship Presented by Pirelli. Drissi, who won the 2020 Jeb Copham Memorial at Brainerd, is looking to put the Lucas SlickMist Camaro by Burtin Racing back on the top step this weekend at the historic track.
"Can't wait to get to Brainerd and see the die hard Lucas Oil fans in Minnesota. The Lucas Oil SlickMist car was fast there last year but we're going to have to be faster to beat Dyson, Ernie or any of the ringers that have been showing up." Drissi said "I'm proud to be representing the Lucas oil SlickMist family and I can't wait to get there."
Heading into Round 7 at Brainerd International Raceway, Drissi is in second place for the 2021 championship. You can follow Tomy Drissi and Lucas Oil SlickMist on July 18, 2021 by downloading the Trans Am Presented by Pirelli app in the Apple AppStore or Google Play Store or, by following Tomy Drissi on his social media on the links below.
About Lucas SlickMist:
Lucas Oil SlickMist is a polymer paint gloss intensifier, which can be used on other surfaces such as glass, chrome and vinyl decals. Use SlickMist as a traditional wax, quick detail spray or spray it on your vehicle between rinsing and drying for the easiest polish job ever. 
Follow Lucas Oil on Social Media at:
Instagram: @LucasOilProducts
Facebook: @OfficialLucasOil
Twitter: @Lucas_Oil
About Tomy Drissi:
Tomy Drissi is an American racing driver, multi-winner IMSA driver, and Trans Am champion. His driver experience includes ALMS, Trans-Am, and NASCAR.
Born December 9th in Hollywood, California, Tomy also owns a motion picture creative advertising agency. Drissi's first racing experience in motorsports was street racing on Mulholland Drive in the Hollywood Hills.
Tomy's professional racing career highlights include:
1999 Trans-Am Rookie of the Year

2000 Trans-Am BBS Most Improved Driver

2000 Long Beach Grand Prix Champion

2000 Trans-Am Crew of the year

2009 Trans-Am Champion

2010 ALMS (one-off race) Prototype LMP1 3rd. at Mild Ohio

2011 Drissi teamed up with Kyle Marcelli for a return to the American Le Mans LMPC division.

He scored a 2nd at Long Beach, 3rd at Lime Rock, 1st at Mild Ohio, 1st at Inaugural Baltimore Grand Prix and 2nd at Road Atlanta- 10 hour Petit Le Mans
2012 Drissi teamed with Bruno Junqiera for finishing 2nd at Laguna Seca, a win at Mosport
(Canadian Tire Motorsports Park), 2nd at Baltimore and 2nd at the season finale, 10 hour Petit Lemans.

2013 NASCAR CUP/Nationwide. Best result at Mid Ohio starting 38th and finishing 19th

2014 IMSA LMPC Rolex 24 at Daytona 3rd

2014 NASCAR CUP/Nationwide. Finished 19th at The Glen

2015 IMSA Series, 2nd Place Rolex 24 at Daytona

2016 IMSA WeatherTech Series, 2nd Place Rolex 24 at Daytona

2017 Three wins in the Trans Am Series

2017 IMSA WeatherTech Series. 1st Place Motul 10 hour Petit Le Mans at Road Atlanta

2018 Trans Am Series West Champion

2018 Part Time National Championship TA Season Win at Walkins Glen

2019 Part Time National Championship TA Season Trans Am Series, 5 podiums, 7 top fives

2020 National Championship Trans Am Season 1 win, 6 podiums, 7 top fives

Career: 19 wins, 64 podiums, 88 top fives and 12 poles
Tomy is married to Lacy Livingston Drissi and they have two beautiful children together. A daughter whose name is Elin and a son named Jagger.
Follow Tomy Drissi on Social Media:
Instagram: @tomydrissi
Facebook: https://www.facebook.com/tomydrissi/
Twitter: @tomydrissi
TikTok: @tomy_drissi
Website: http://tomydrissi.com/
For media inquiries and booking opportunities:
Contact Cezel – cezel@drissi.com
SEBRING, FL – February 26, 2022 – Martin Ragginger returns to Trans Am Series in Sebring to celebrate The Peter Gregg Foundation. Starting the weekend off strong, "Raggi" piloted the Burtin Racing Chevy Camaro to second fastest during qualifying, just 0.2 seconds...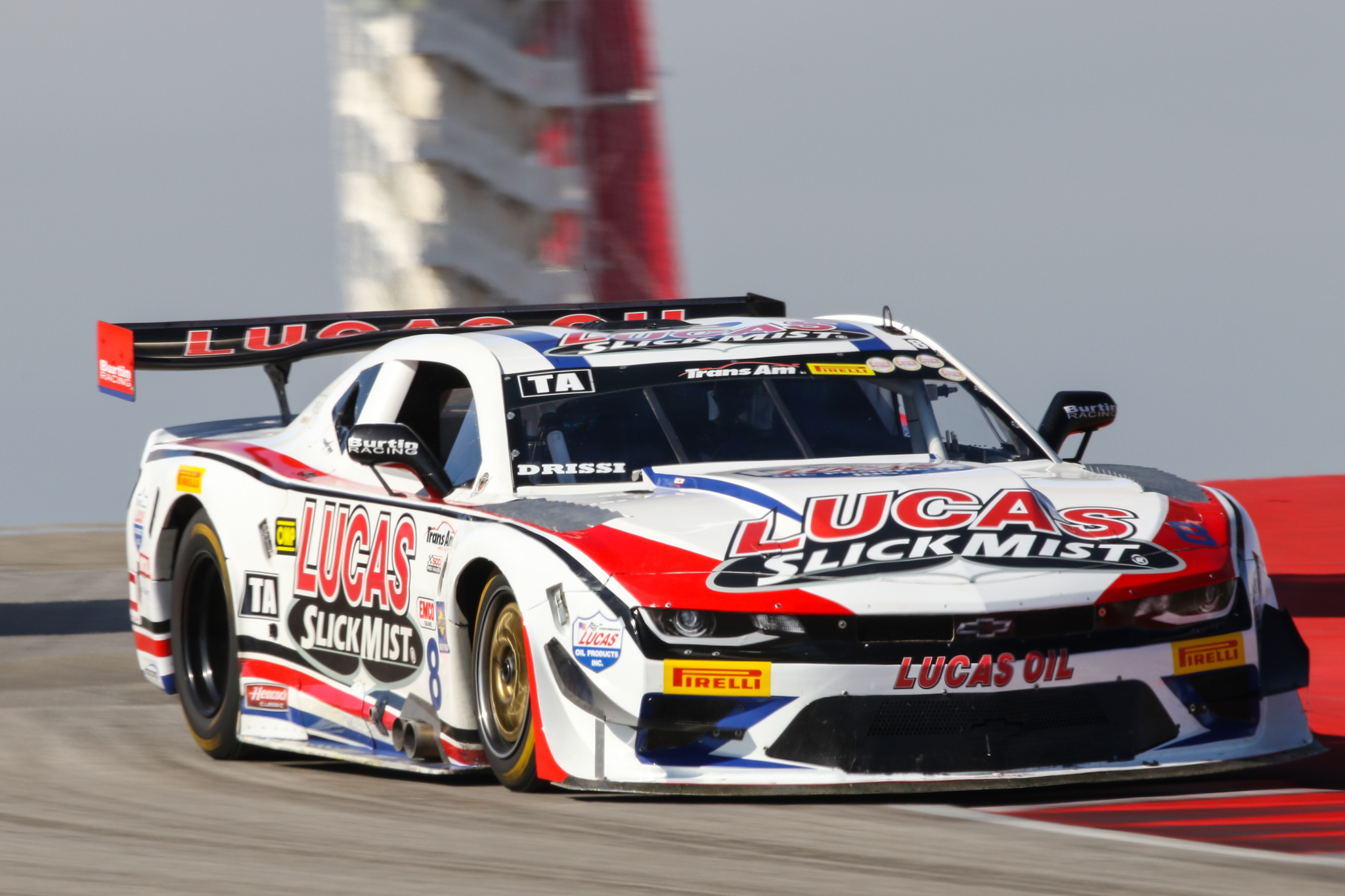 Austin, TX (November 5, 2021) – Lucas Oil SlickMist Champion driver, Tomy Drissi, starts off testing for the final round of the 2021 Trans Am Championship Presented by Pirelli at the Circuit of The Americas out front. With plenty of track time left in the weekend,...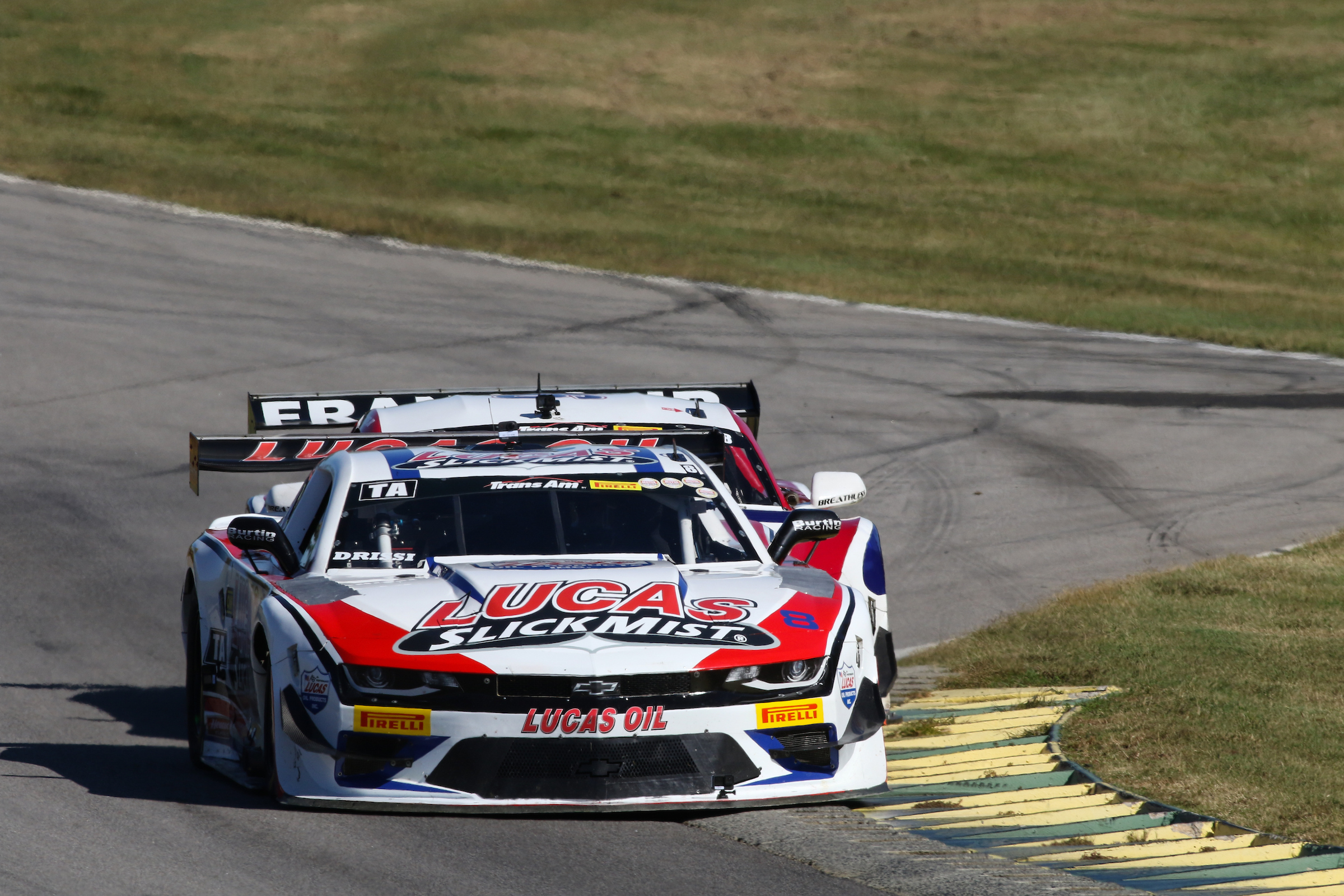 Alton, VA (September 23, 2021) – Lucas Oil SlickMist Champion driver, Tomy Drissi, suffered bad luck after retiring early as he watched the 2021 Trans Am Championship Presented by Pirelli slip away from pit lane at Virginia International Raceway. The veteran driver...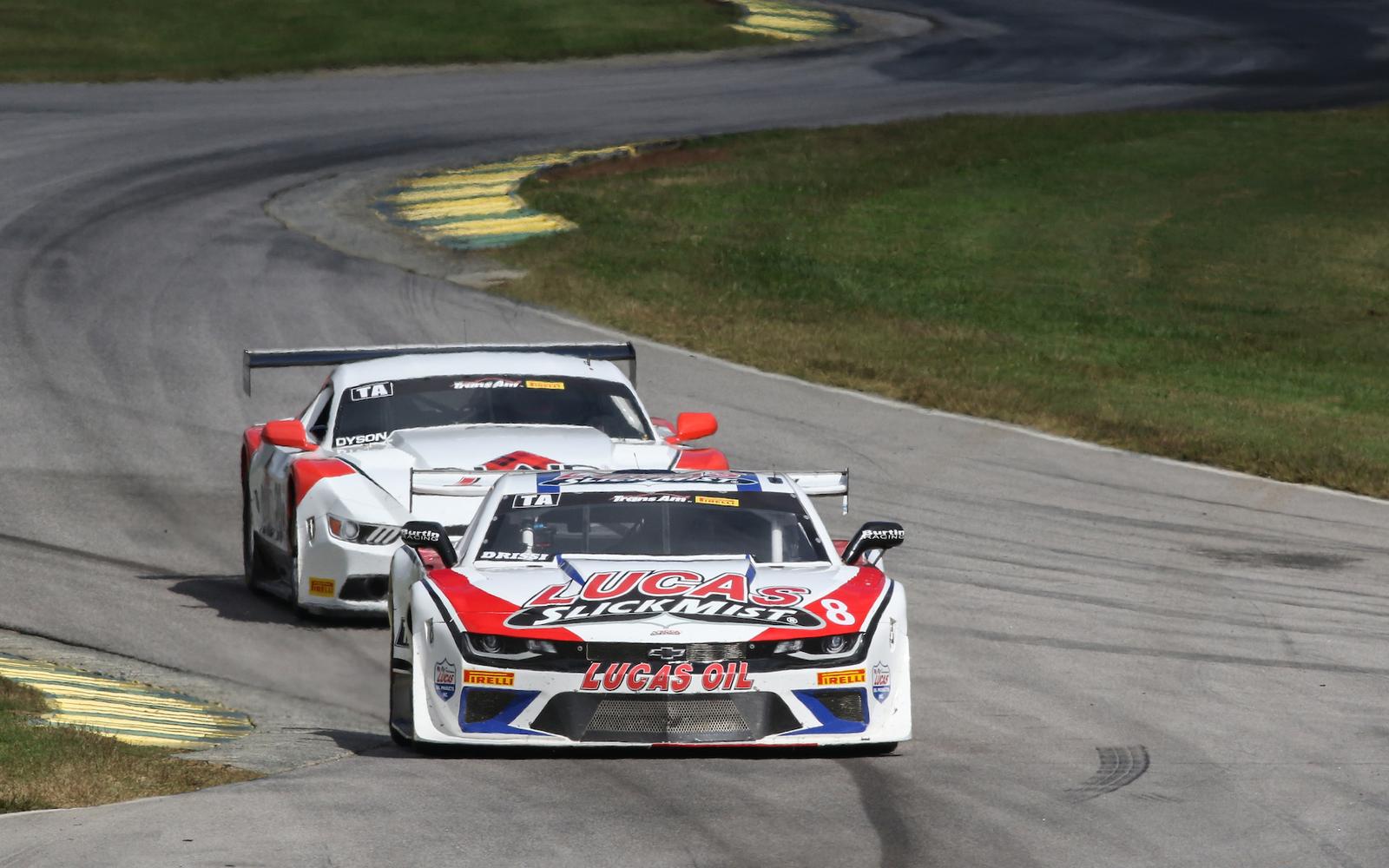 Alton, VA (September 23, 2021) – Lucas Oil SlickMist Champion driver, Tomy Drissi, is determined to fight for the 2021 Trans Am Championship Presented by Pirelli at Virginia International Raceway where championships can be won or lost. The former champion is currently...