Los Angeles, CA – April 25, 2017 – It's back to business out West for Burtin Racing and the GoShare team this weekend for The Trans Am Series West Coast Championship Round 2 at Auto Club Speedway. This NASCAR fast track in Southern California will stage the Trans Am presented by Pirelli 100-mile race on the sports car course in a joint weekend with SVRA. The race is schedule for Sunday, April 30 at 4:10pm PST.
The Sunshine State played host to the inaugural Willow Springs Round 1 last month where guest Burtin Racing driver Adam Carolla debuted the No. 33 GoShare Corvette and Richard Wall in the No. 7 GoShare C5. Both drivers found success and put Burtin Racing second and third on the podium. Auto Club Speedway will see the return for Richard Wall and the No. 7 GoShare Corvette C5.
"I am excited about the Fontana race and hopeful for even better results than Willow Springs," exclaimed Richard Wall, driver of the No. 7 GoShare C5. "I arrived at Willow out of practice and unfamiliar with the car. For Fontana, I will have a fresh engine and we made some changes in the car to make me more comfortable to drive. Claudio and his crew have gone through the car, prepping it to perfection, so I am looking to be faster and more consistent. I love the track in Fontana, it has a high speed banked turn along with slow first gear corners. This will be the best race ever for me!"
Race Day activities are in order for Sunday, with Burtin Racing to host a GoShare Truck Corral starting at 10am PST. Los Angeles based GoShare truck drivers will experience a thrilling day of team building, parade laps and up close action to the race day from behind the scenes. Learn more about the GoShare local delivery app at goshare.com and download it on your mobile device today.
"We will be leaning on Richard to get the car dialed in at the Fontana circuit," said Claudio Burtin, Burtin Racing team owner. "It will be the team's first start at the wide banks of the speedway. We have been working hard since Willow and have some good data from the other two NASCAR oval tracks we race on. We are all looking forward to a successful weekend, as we continue our pursuit of the West Coast Trans Am Championship. Rich has a lot of miles at Fontana driving his AC Cobra and he adapted very quickly to the modern era cars. He has a shot at that top step of the podium."
The Auto Club Speedway Round 2 for Trans Am presented by Pirelli will host the first official series practice on Friday, April 28 at 10:35am and qualifications on Saturday, April 29 at 10:45am PST. Green flag to start the race is Sunday, April 30 at 4:10pm PST. Get your tickets to the event by following the link, https://t.co/aOu5JIltEG.
Follow Burtin Racing on Twitter for race information and burtin2.accrus.com.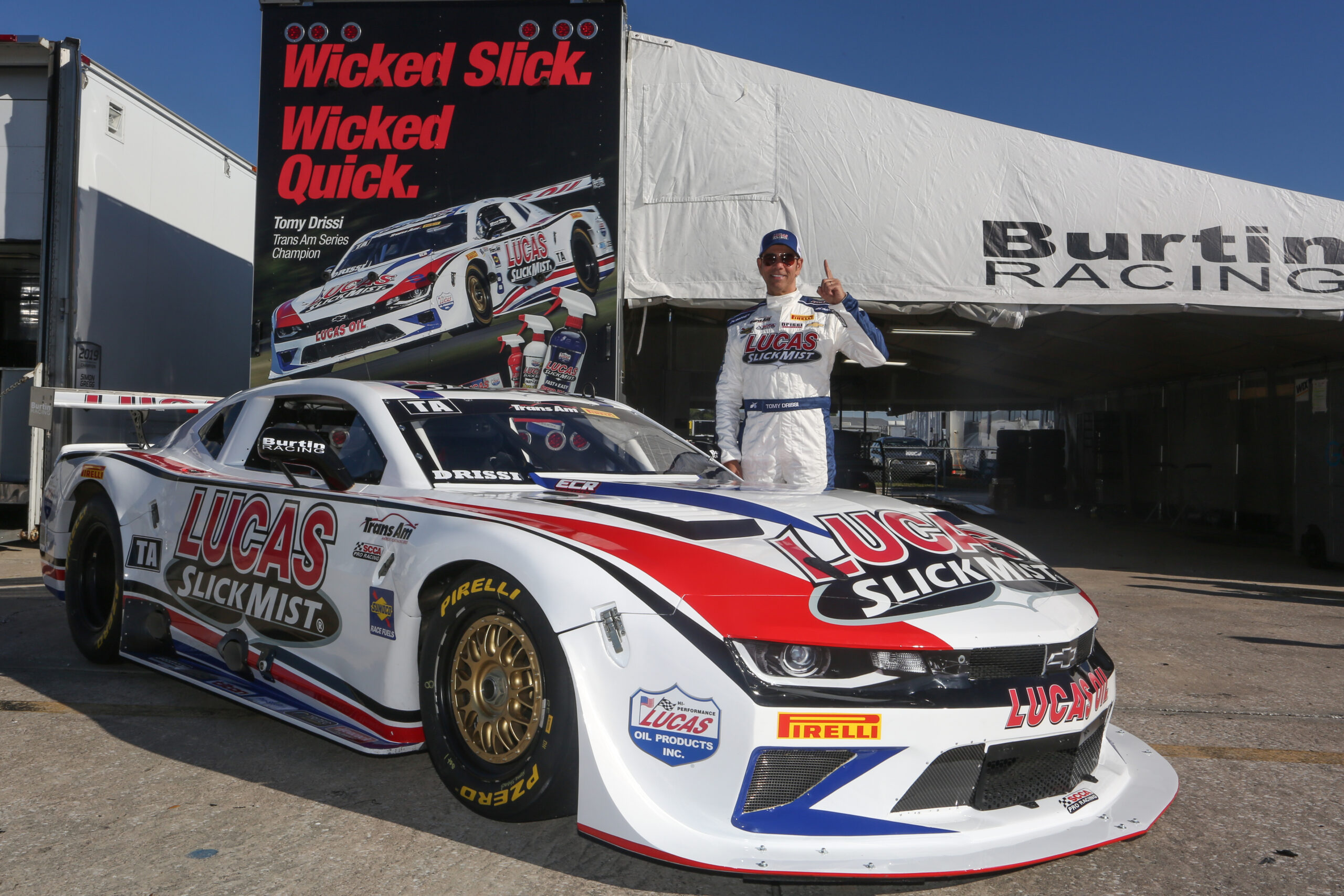 Alton, VA (September 23, 2020) – Trans Am Presented by Pirelli Former Champion, Tomy Drissi, is gearing up for a double header weekend at Virginia International Raceway. The Burtin Racing/Lucas Oil SlickMist driver will be chipping away at the championship where he...
Plymouth, WI (August 5, 2020) – The Lucas SlickMist Camaro and Tomy "The Rockin' Moroccan" Drissi are preparing for another 2020 win in The Trans Am Presented by Pirelli Series, this time at Road America. Coming off his victory at Brainerd, the 2009 Trans Am Champion...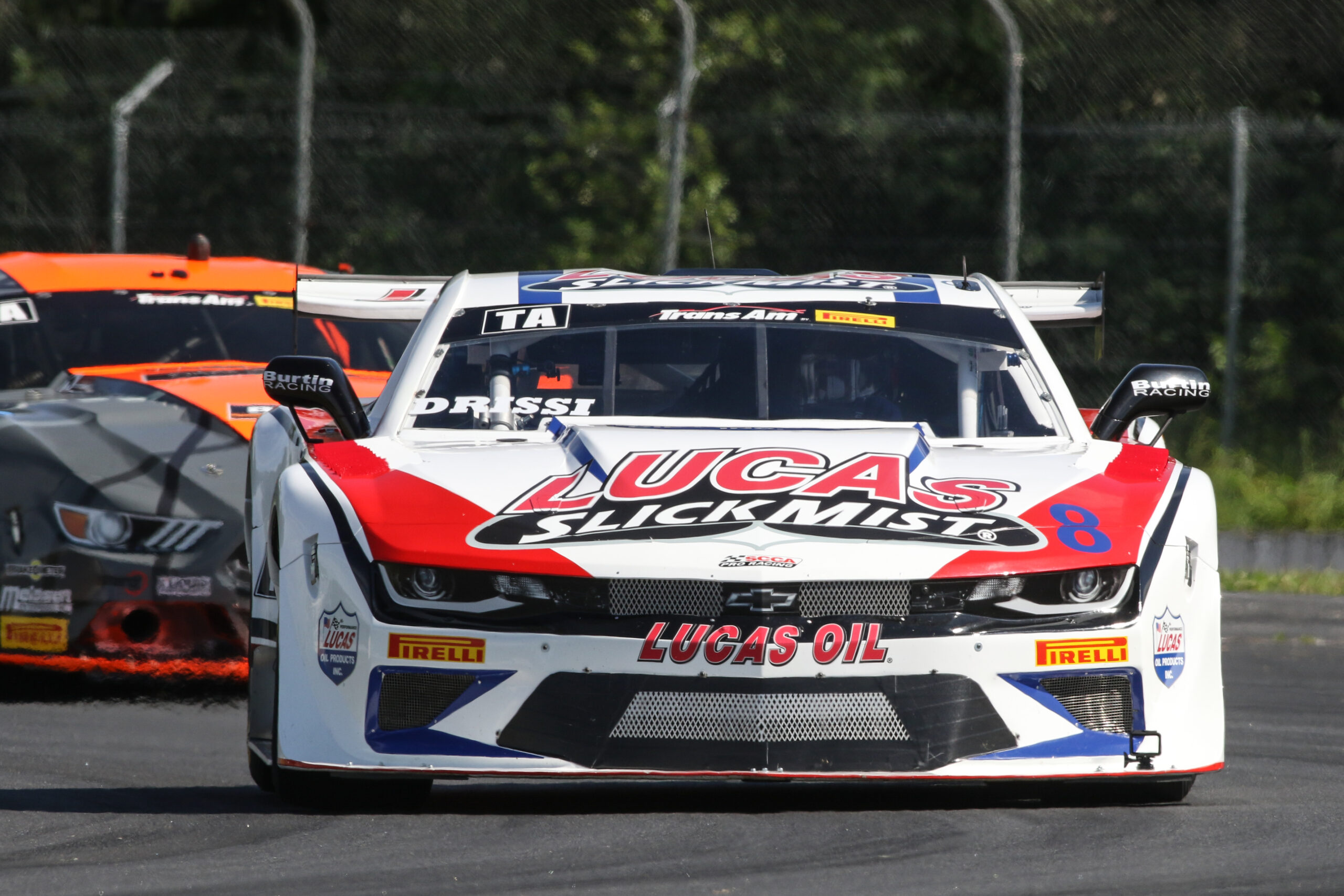 Brainerd, MN (July 12, 2020) – Tomy Drissi stormed into Brainerd International Raceway for The Ryan Companies Jed Copham Tribute Weekend and masterfully piloted the Lucas SlickMist adorned Camaro to the top of the All-Star podium. Victory did not come without its...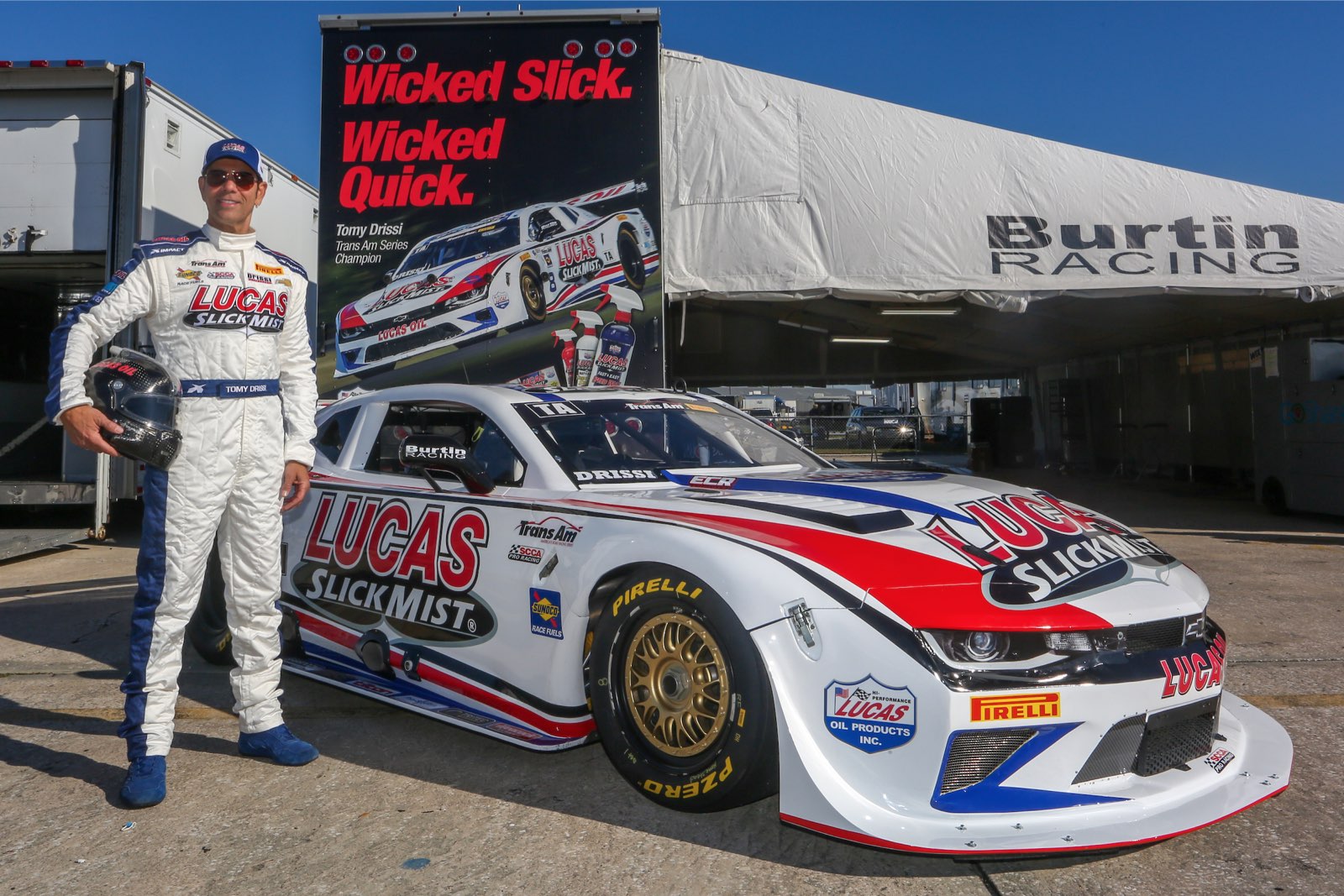 Brainerd, MN (July 8, 2020) – Tomy Drissi and Lucas Oil SlickMist are in full fighting force to take on the The Ryan Companies Jed Copham Tribute Weekend at Brainerd International Raceway for the next round of the Trans Am Presented by Pirelli Championship. The 2009...