INDIANAPOLIS, IN – June 14, 2017 – This weekend promises to be a memorable Trans Am presented by Pirelli headliner – and indeed all American Motorsport – when the modern muscle cars line-up for the first time ever at the world famous Indianapolis Motor Speedway for Round 5 of the season championship.
It is surprising that Trans Am – America's iconic Motorsport series – has never previously held an event at America's legendary Indianapolis Motor Speedway, home of the world famous Indianapolis 500. However, all that is set to change this weekend with a registration entry list of over 65 cars for the series' debut at the iconic track. The Trans Am Speedway Showdown and Indianapolis Muscle Car Challenge will pair alongside the nostalgic SVRA vintage racing groups for a festive spectator weekend.
Certain to be among the pace-setters in the premier TA class is the Burtin Racing GoShare No.7 Chevrolet Corvette, piloted by team principal Claudio Burtin. The Burtin team already have some highly creditable finishes to their name this season, with a double podium in the West Coast Championship and a fourth place finish in Round 3 last month at Road Atlanta. Despite the engine heartache in Detroit driver Claudio Burtin was in an upbeat mood ahead of the weekend's action.
"Racing at Indy as a driver is the pinnacle of motorsport, " stated Claudio Burtin, team owner and driver. "We all started as fans, young boys and girls, with a special love of cars and to be able to compete for the chance to become the first Trans Am champion at Indy is a brilliant opportunity to put your name in the record books."
The all-important qualifications for the TA race is scheduled for Friday, June 16 at 5:25pm with the race scheduled to go green on Saturday, June 17 at 2:40pm.
Television coverage is on the CBS Sports Network scheduled for July 8 at 12:00pm ET and the Muscle Car Challenge on July 15 at 12:00pm ET.
Tickets may be purchased online at www.indianapolismotorspeedway.com, children 15 and under are free with a paid adult.
Fans can keep up with the event and all of The Trans Am Series presented by Pirelli at www.gotransam.com, on Facebook at www.facebook.com/gotransam and on Twitter at @gotransam.
For more information on Burtin Racing please visit the team website www.burtinracing.com. Also be sure to check out GoShare at goshare.com.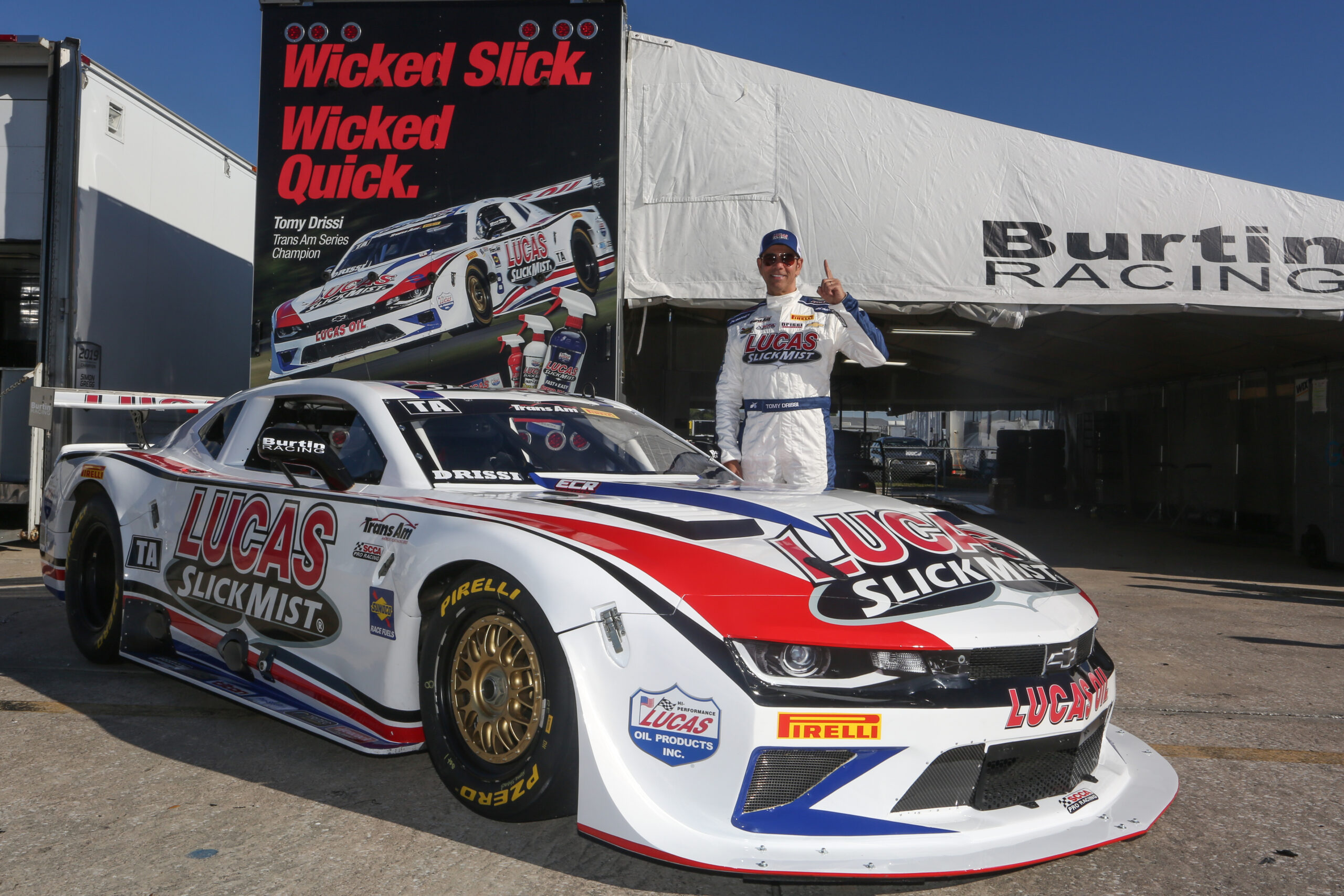 Alton, VA (September 23, 2020) – Trans Am Presented by Pirelli Former Champion, Tomy Drissi, is gearing up for a double header weekend at Virginia International Raceway. The Burtin Racing/Lucas Oil SlickMist driver will be chipping away at the championship where he...
Plymouth, WI (August 5, 2020) – The Lucas SlickMist Camaro and Tomy "The Rockin' Moroccan" Drissi are preparing for another 2020 win in The Trans Am Presented by Pirelli Series, this time at Road America. Coming off his victory at Brainerd, the 2009 Trans Am Champion...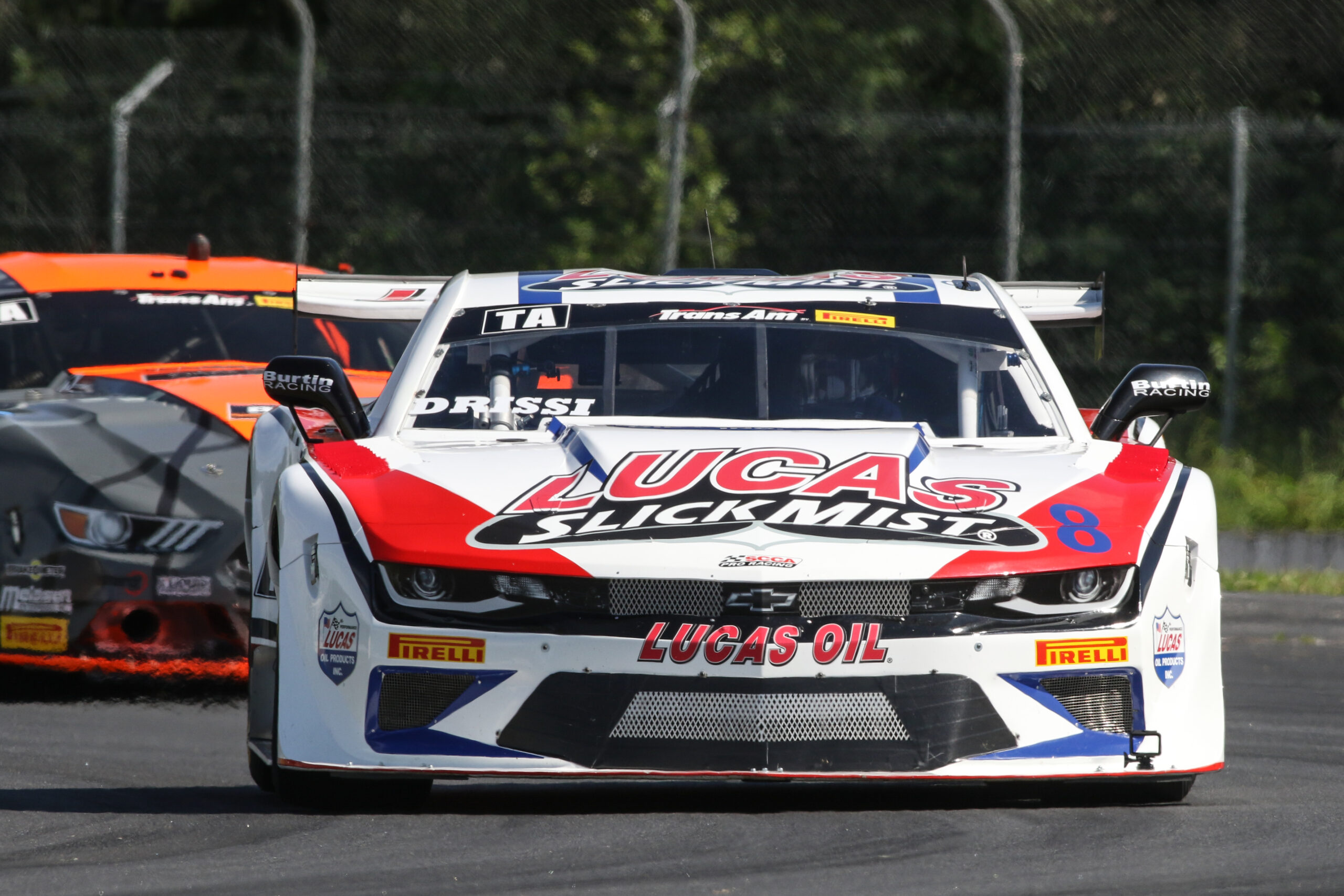 Brainerd, MN (July 12, 2020) – Tomy Drissi stormed into Brainerd International Raceway for The Ryan Companies Jed Copham Tribute Weekend and masterfully piloted the Lucas SlickMist adorned Camaro to the top of the All-Star podium. Victory did not come without its...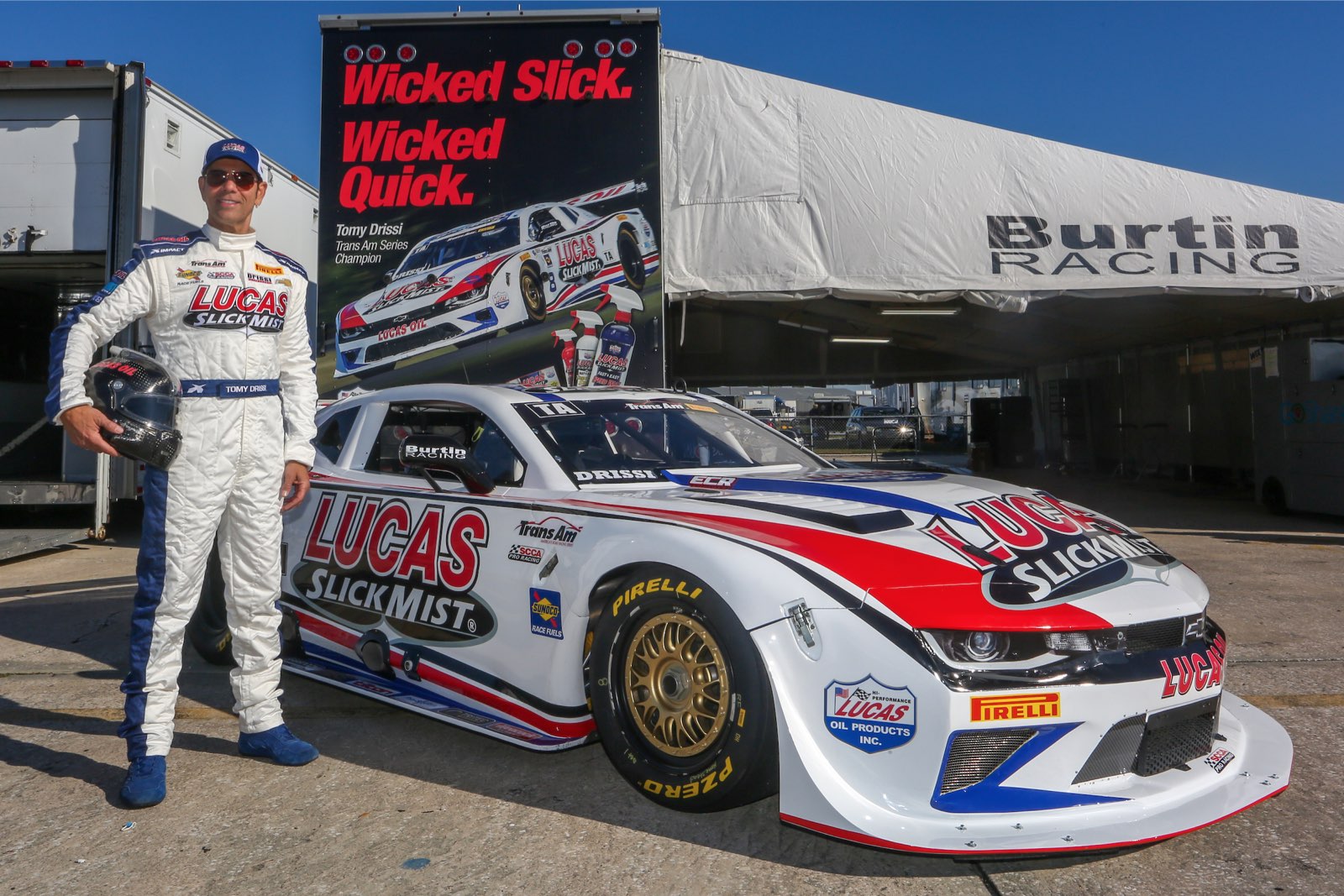 Brainerd, MN (July 8, 2020) – Tomy Drissi and Lucas Oil SlickMist are in full fighting force to take on the The Ryan Companies Jed Copham Tribute Weekend at Brainerd International Raceway for the next round of the Trans Am Presented by Pirelli Championship. The 2009...