Alpharetta, GA – August 1, 2017 – Burtin Racing is set to make a splash with the No. 50 Chevrolet Camaro and a newly formed partnership with Axalta Coating Systems, a leading global supplier of liquid and powder coatings. The team is ready to debut Axalta's Automotive Color of the Year 2017-Gallant Gray, in its livery at the upcoming Trans Am presented by Pirelli race at the famed Mid-Ohio Sportscar Course on Saturday, August 12.
"We have had a long history of using Axalta products and we're looking forward to expanding this great relationship to the track," said Claudio Burtin, Owner at Burtin Racing. "There will be some exciting things ahead and we are pleased to showcase the Gallant Gray Color of the Year on our Chevrolet Camaro."
Launched in 2015, Axalta's Automotive Color of the Year program is influenced by the discovery of automotive color choices and forecasted trends around the world. These findings have been comprehensively gathered for more than 60 years in an annual Global Automotive Color Popularity Report.
"Axalta is thrilled to have its Automotive Color of the Year 2017-Gallant Gray featured on the Burtin race car," said David Fischer, Axalta Vice President for Market Development and Growth. "We are proud to associate the paint we supply with the technology that underpins racing and the first-rate performance for which Burtin Racing is known."
Gallant Gray will be the primary paint color on the No. 50 GoShare/Axalta Chevrolet Camaro for the remainder of the 2017 season. It is a luxurious color enhanced with blue and silver flakes that provide a unique sparkle effect and dark undertones for a rich finish. It is a color that exemplifies modernity and sophistication, and as a dramatic hue, Gallant Gray fits in the highly regarded neutral color family.
Television coverage of Trans Am presented by Pirelli at the Mid-Ohio Sportscar Course will air on the CBS Sports Network on August 30 at 10pm ET.
About Burtin Racing
Based in Alpharetta, GA., Burtin Racing is a full-service race shop and performance garage for road racing and street cars. Currently in 2017, the team competes in the Trans Am presented by Pirelli Championships – a national series with over 50 years of road racing history. For more information on Burtin Racing visit www.burtinracing.com and follow @burtin_racing on Twitter and Facebook.
About Axalta Coating Systems
Axalta (NYSE: AXTA) is a leading global company focused solely on coatings and providing customers with innovative, colorful, beautiful and sustainable solutions. From light OEM vehicles, commercial vehicles and refinish applications to electric motors, buildings and pipelines, our coatings are designed to prevent corrosion, increase productivity and enable the materials we coat to last longer. With more than 150 years of experience in the coatings industry, the approximately 13,000 people of Axalta continue to find ways to serve our more than 100,000 customers in 130 countries better every day with the finest coatings, application systems and technology. For more information visit axalta.com and follow us @Axalta on Twitter and on LinkedIn.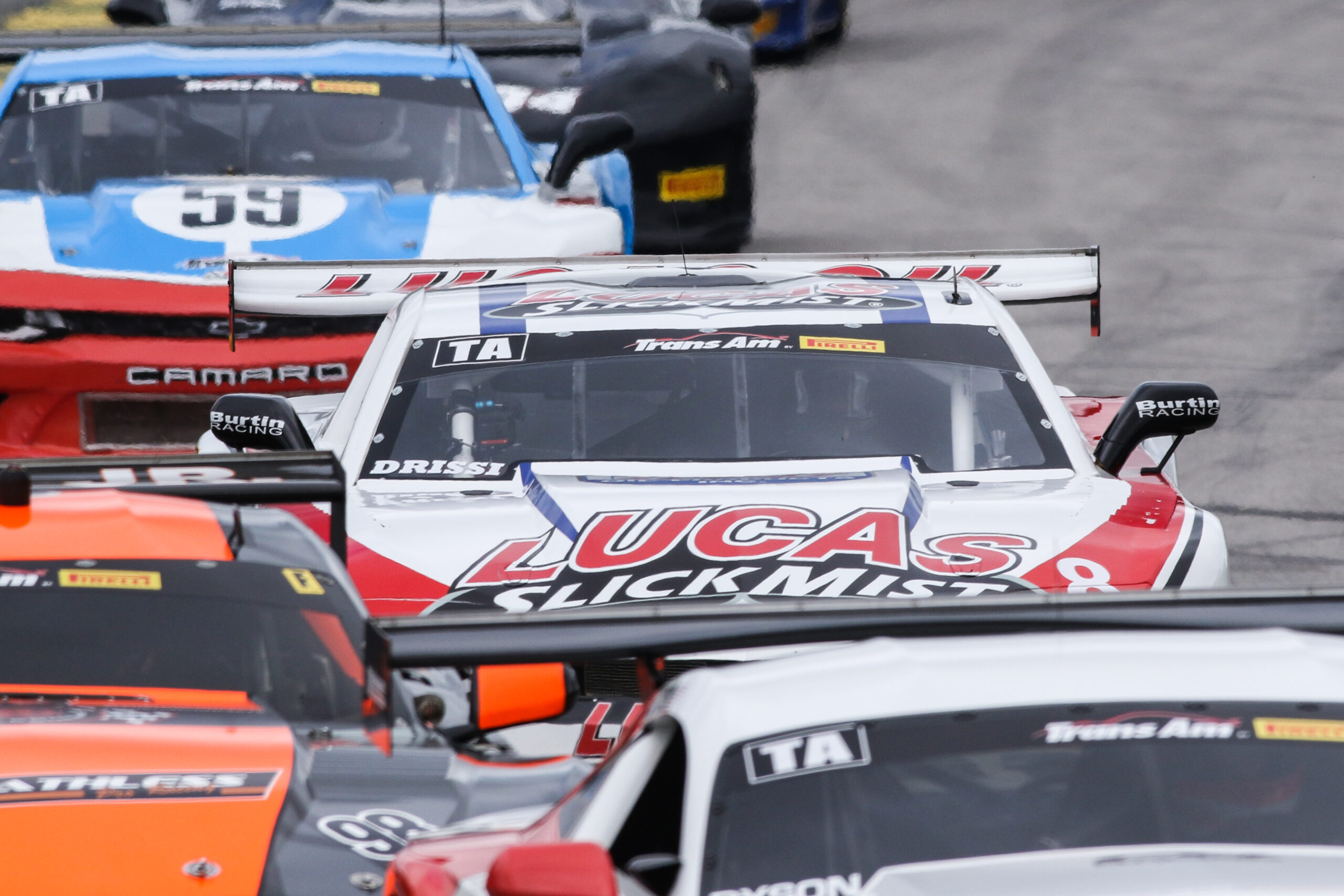 Alton, VA (September 29, 2020) – Trans Am Presented by Pirelli Former Champion, Tomy Drissi, took on the challenging double header weekend at Virginia International Raceway in the Burtin Racing/Lucas Oil SlickMist Chevrolet Camaro. Starting the Saturday race from...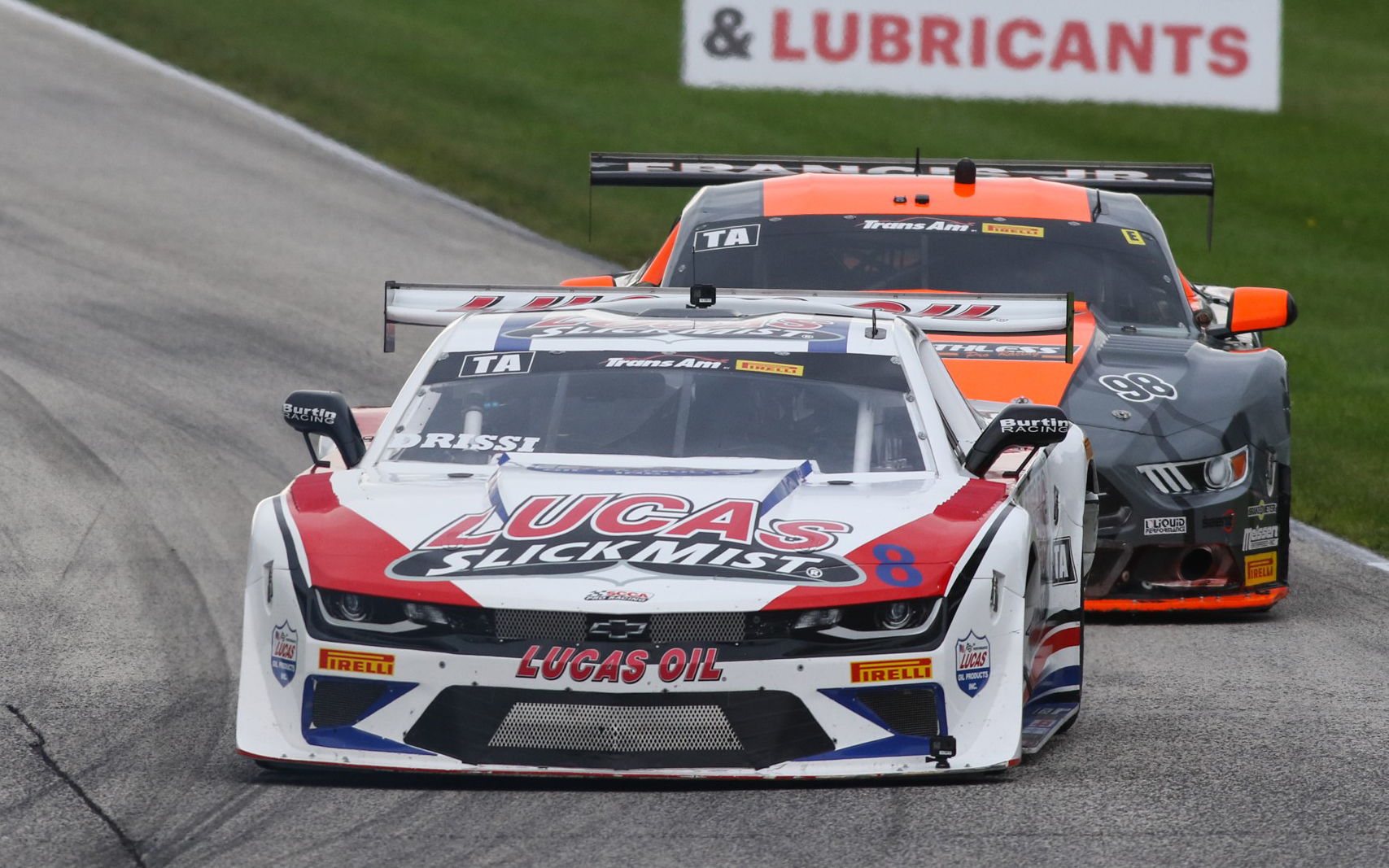 Plymouth, WI (August 11, 2020) – Trans Am Presented by Pirelli Former Champion, Tomy Drissi, does not disappoint when it comes to entertainment. The Burtin Racing/Lucas Oil SlickMist driver finished sixth at Road America after a last lap spin, knocking him from his...
Plymouth, WI (August 5, 2020) – The Lucas SlickMist Camaro and Tomy "The Rockin' Moroccan" Drissi are preparing for another 2020 win in The Trans Am Presented by Pirelli Series, this time at Road America. Coming off his victory at Brainerd, the 2009 Trans Am Champion...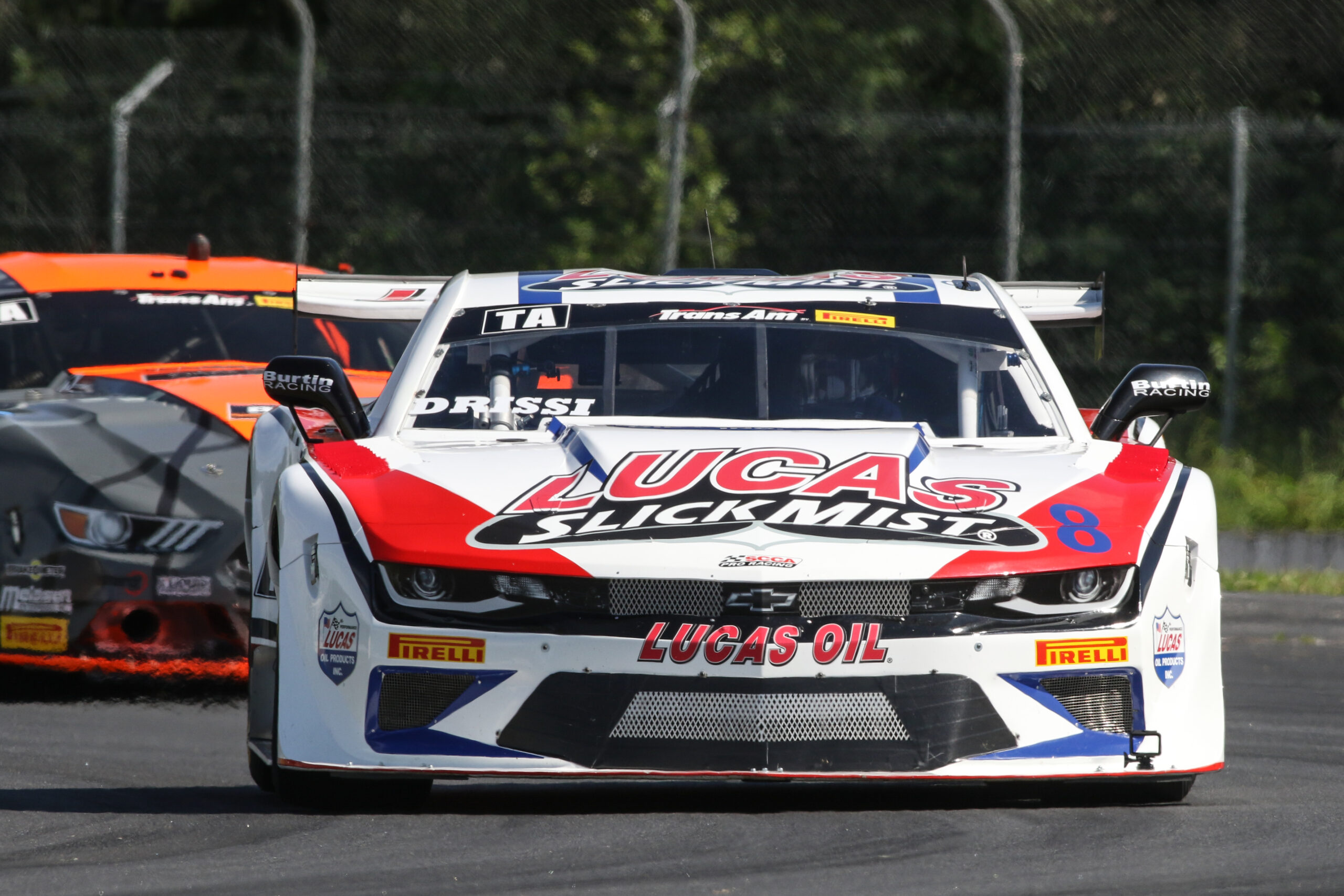 Brainerd, MN (July 12, 2020) – Tomy Drissi stormed into Brainerd International Raceway for The Ryan Companies Jed Copham Tribute Weekend and masterfully piloted the Lucas SlickMist adorned Camaro to the top of the All-Star podium. Victory did not come without its...