ATLANTA, GA. – August 31, 2017 – Trans Am Series presented by Pirelli team Burtin Racing has announced that Andy Lally will drive the No. 50 GoShare/ Axalta Chevrolet Camaro in the TA class at Watkins Glen International, Round 9 of the 2017 Trans Am Championship on September 10.
Lally's appearance will mark his Trans Am debut with the series. Lally, a longtime sportscar competitor and champion, will pair with Burtin Racing; as team owner Claudio Burtin expands his motorsport endeavors within Trans Am racing. The team has proven successful already this year with Adam Carolla and Martin Ragginger having earned podium finishes for Burtin.
"I've been friends with Andy for a long time," said Claudio Burtin. "We worked together when he was just getting started over in NASCAR. Putting him in the car at Watkins Glen is a good fit and decision for the team— it's Andy's favorite track and he's had plenty of success there. The No. 50 continues to improve from race to race; and with Andy's quality and technical input, we expect that trend to continue. I transitioned out of the car earlier this year for a variety of reasons and look forward to getting back in the seat at select events."
Lally's appearance in the No. 50 was finalized after schedule commitments could be made in late July. Next weekend will make for the first time that Lally straps into the GoShare Axalta Camaro but he is no stranger to the team or Trans Am.
"For over 20 years I've watched Trans Am cars fly around the track and have tried to find an opportunity to race one myself," said Lally. "I'm very thankful to Claudio for making me part of the team, and I could not ask for a better place to race this amazing car. Watkins Glen is my favorite track, and we are fresh off a win there last month at the 6 Hours. Gary (Selix) and the crew have worked so hard on this car, and they have had great speed. I hope I can deliver a good result for the team and may do more races in the future."
Lally's addition to the Watkins Glen entry boosts the event's competitors list to sixty entries including 18 participants in the TA class in which Lally will compete.
The Trans Am presented by Pirelli Round 9 at Watkins Glen International will take place next Sunday, September 10 at 11:00AM ET. Follow @burtin_racing and @gotransam on Twitter and Facebook to keep up with race weekend updates.
###
About Burtin Racing:
Burtin Racing is based in Alpharetta, GA and is home to Claudio Burtin's professional motorsport team and automotive street performance facility. The 25k square foot race shop services Trans Am racing programs including the newly debuted Chevrolet Camaro, Corvette C7.R and Porsche GT cars. Burtin Racing has experience working with world-class drivers in both 24-hour endurance racing and sprint racing formats. The services and expertise include full race operations, fabrication, Mustang dynamometer and a professional paint booth. Visit www.burtinracing.com for news and more information on the team.
About Andy Lally:
Andy Lally is a three-time GRAND-AM class champion, with more than 30 career sports car racing victories. He is a five-time class winner of the Rolex 24, most recently winning in the GTD category in 2016 at Daytona International Speedway. Lally is a four-time 6 Hours of The Glen winner and a two-time NAEC champion. The New York native also won Rookie of the Year honors in NASCAR Sprint Cup competition in 2011.
Outside of auto racing, Lally is a World Championship street luge racer. After being No. 1 qualifier in two classes, Lally won the 2012 IGSA World Championships in both Street Luge and Classic Luge that took place in Calgary, Canada. Lally is a purple belt in Brazilian jiu-jitsu and is an avid mountain biker who competes in cross-country mountain bike racing.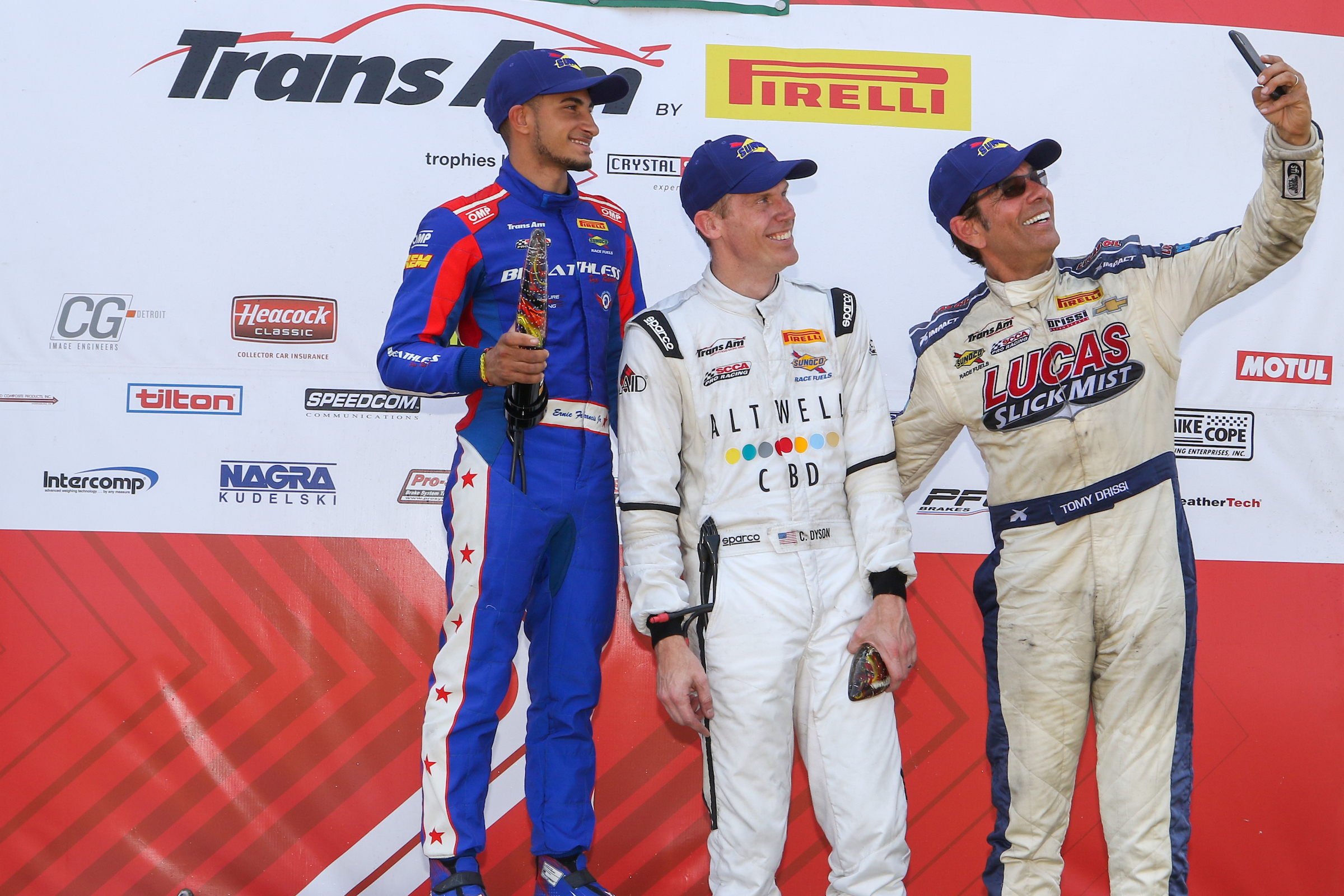 Brainerd, MN (July 22, 2021) – Trans Am Championship Presented by Pirelli competitor, Tomy Drissi, piloted the Lucas SlickMist Camaro by Burtin Racing to his fourth Motul Pole Position Award of 2021. The veteran driver fought a damaged car mid-race and pulled off...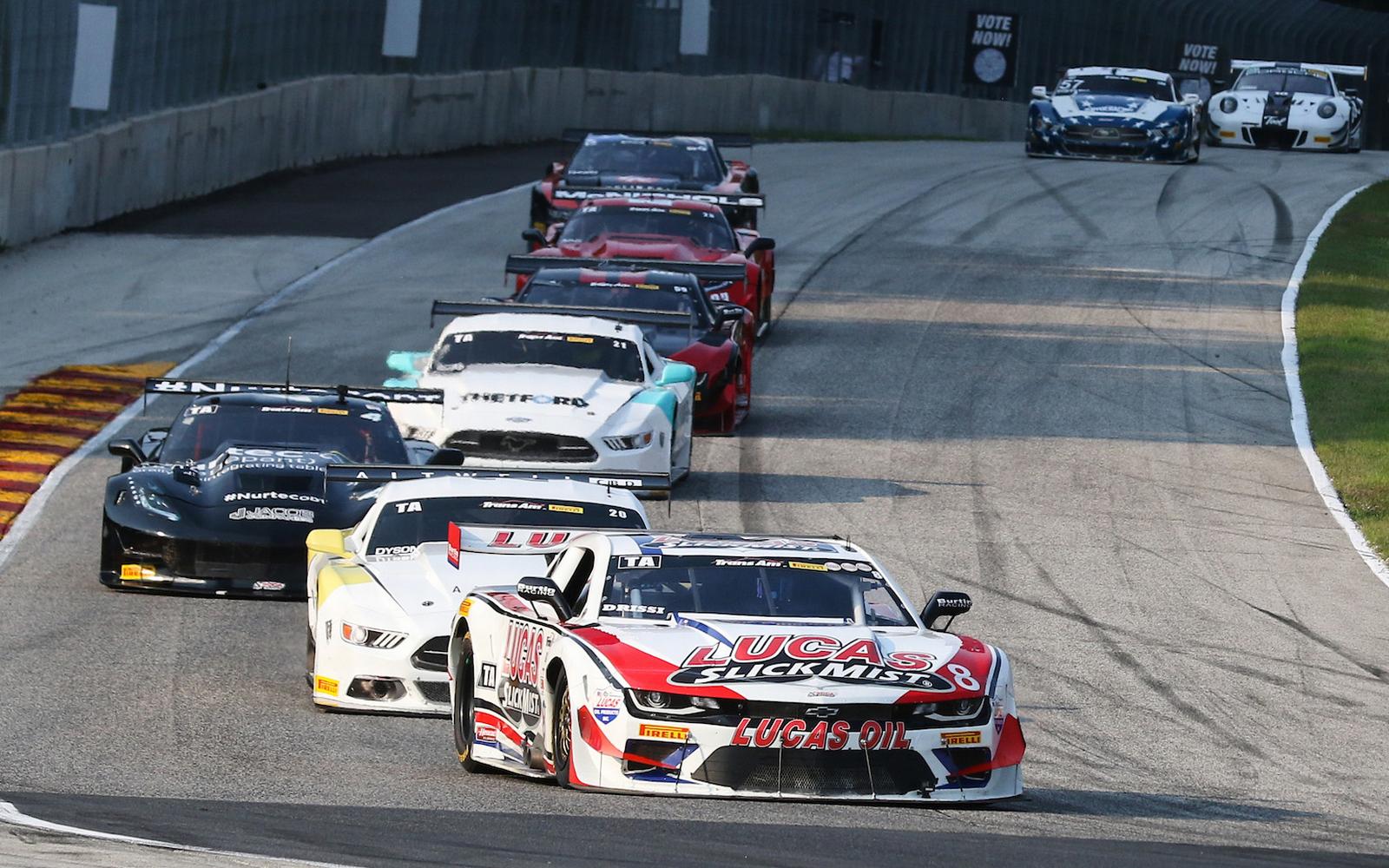 Plymouth, WI (July 7, 2021) – Trans Am Championship Presented by Pirelli competitor, Tomy Drissi, piloted the Lucas SlickMist Camaro by Burtin Racing to the pole at Road America on 4th of July weekend. The former Trans Am champion led the star studded field and...
Plymouth, WI (July 2, 2021) – After celebrating his 4th consecutive podium, Lucas SlickMist Driver Tomy Drissi is heading to Road America to continue his momentum at Round 6 of the Trans Am Championship Presented by Pirelli 4th of July race. The championship driver...
Lexington, OH (June 30, 2021) – Lucas SlickMist Driver Tomy Drissi is celebrating after locking his fourth consecutive podium at Mid-Ohio Sports Car Crouse this past weekend. The second place finish was not without its drama as the former champion led the field with a...