ATLANTA, GA – October 31, 2017 – Lawrence Loshak will make his TA class debut in the Trans Am Series presented by Pirelli at Circuit of The Americas behind the wheel of the No. 50 Pennzoil GoShare ETE Axalta Chevrolet Camaro for Burtin Racing in partnership with Loshak/Stark Racing.
While Loshak's stint behind the wheel of the No. 50 marks his TA class debut in Trans Am, the Milwaukee native has 32 appearances in the TA2 class—including 14 top five finishes and a dominant 2016 victory at Mid-Ohio. Now, Loshak steps into the 850-horsepower Burtin Racing machine, fulfilling a long-standing desire to compete in the iconic platform.
"One of my fondest memories is watching Tommy Kendall dance his famous Roush All-Sport Mustang TA car around a wet Road America," said Loshak. "Ever since that moment, I've been fascinated by TA/GT1 racecars, and in fact it's my love for these cars that first led me to race in Trans Am."
"So, it's beyond exciting," continued Loshak, "to have the opportunity to team up with Burtin Racing and get behind the wheel of the Gary Selix-built masterpiece that is the No. 50 Pennzoil-GoShare-ETE-Axalta Camaro TA and go for the overall win at Circuit of The Americas! The fact that this was totally unplanned for the 2017 season only makes it sweeter. Burtin Racing is without question the premium, ultra-professional program that our loyal partners deserve, and I honestly haven't been this excited to get into a racecar in a very long time."
Loshak stands as the third guest driver in the National series, and fifth considering the success with Adam Carolla and Richard Wall out west. Burtin Racing has made continued progress with the 50th anniversary Camaro in 2017 – Martin Ragginger debuted with a strong second place at Mid-Ohio and a win with Andy Lally at Watkins Glen. As team owner Claudio Burtin continues his pursuit of raising the profile of the Georgia based team – an effort that has yielded two podium finishes, two poles and an overall victory in three races, a mark both team and driver aim to expand upon at COTA.
"Lawrence is a great addition to join Burtin Racing at COTA, and the team is pumped that we were able to put this deal together!" said Burtin. "We were going to sit this one out, but things came together last week and the Pennzoil GoShare Camaro is ready and aimed at Texas."
Loshak's addition boosts the Trans Am Series presented by Pirelli entry at COTA to 59, including 13 entries in the TA class.
To follow along with the action, find Burtin Racing on Facebook and Twitter @burtin_racing and check the Race Monitor app for live timing and scoring boards. — www.facebook.com/loshakracing
The weekend's events will be broadcast on the CBS Sports Network. The Trans American from COTA TA, TA3, TA4 will air on Nov. 19, 1:00 PM ET.
For more information on the team please visit Burtin Racing's website at www.burtinracing.com.
###
About Lawrence Loshak:
One of just four drivers to win National Championships in four different classes, 5-time SCCA National Champion Lawrence Loshak is one of the winningest drivers in SCCA history. The only driver to ever win the SCCA Triple Crown in two different classes the same year, the Mark Donohue Award-winning racer has been competing in the ultra-competitive Trans Am Series the past three years, with three poles, a win, numerous track records and always one of the best-looking cars in all of racing! www.loshakstark.com
About Burtin Racing:
Burtin Racing is based in Alpharetta, GA and is home to Claudio Burtin's professional motorsport team and automotive aftermarket performance facility. The 25k square foot race shop services Trans Am racing programs including the newly debuted 2017 Chevrolet Camaro, Corvette C7.R and Porsche GT cars. Burtin Racing has experience working with world-class drivers in both 24-hour endurance racing and sprint racing formats. www.burtinracing.com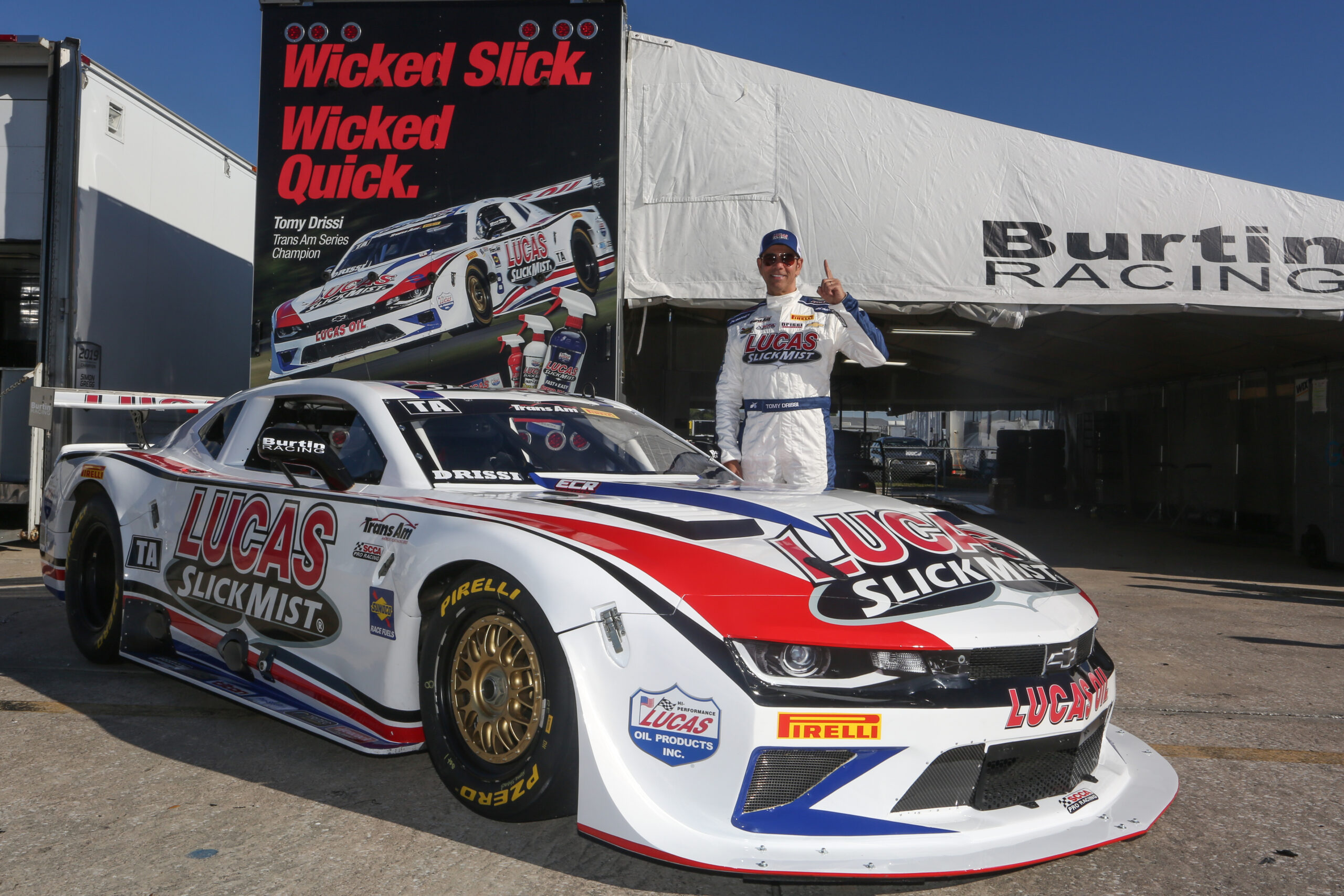 Alton, VA (September 23, 2020) – Trans Am Presented by Pirelli Former Champion, Tomy Drissi, is gearing up for a double header weekend at Virginia International Raceway. The Burtin Racing/Lucas Oil SlickMist driver will be chipping away at the championship where he...
Plymouth, WI (August 5, 2020) – The Lucas SlickMist Camaro and Tomy "The Rockin' Moroccan" Drissi are preparing for another 2020 win in The Trans Am Presented by Pirelli Series, this time at Road America. Coming off his victory at Brainerd, the 2009 Trans Am Champion...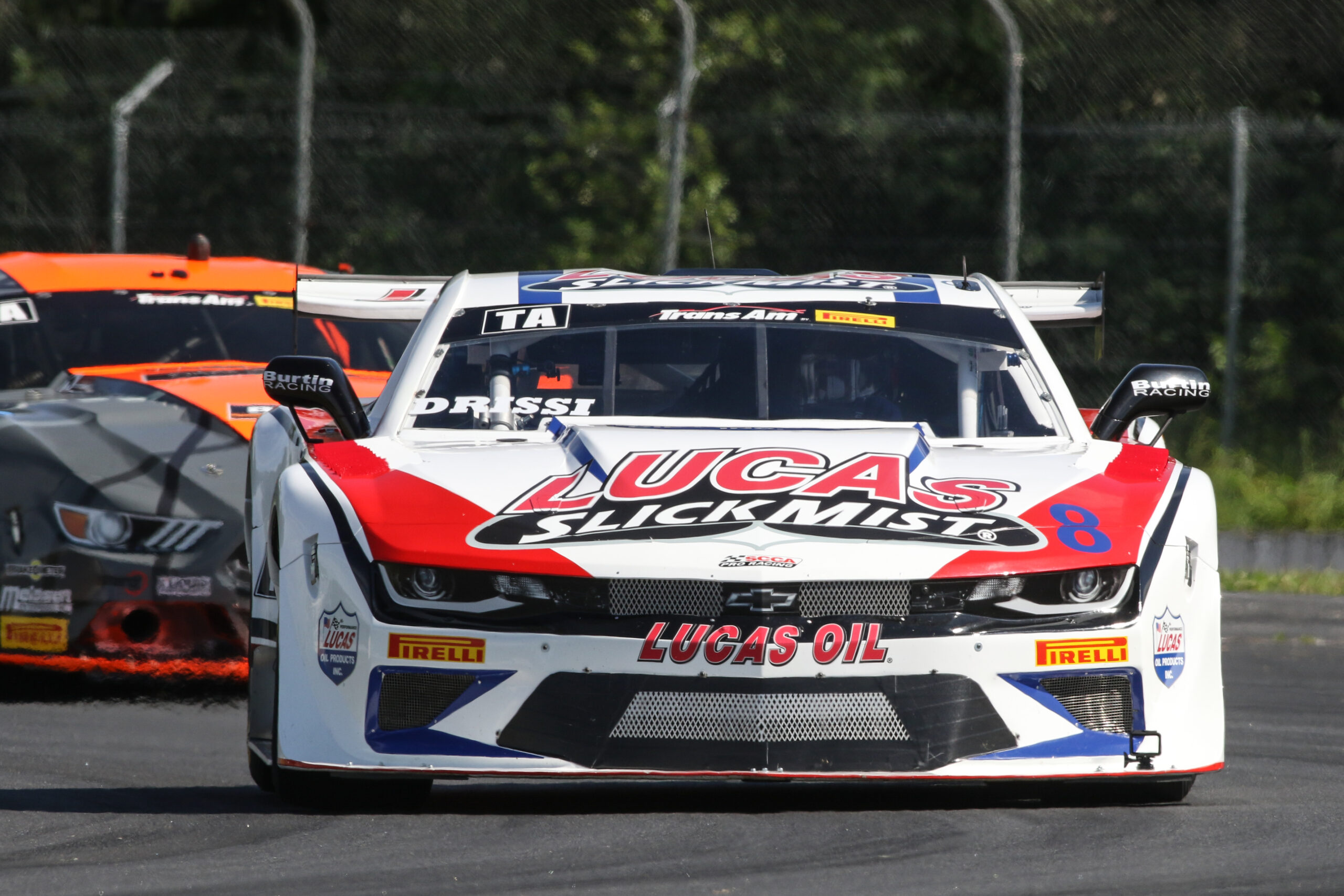 Brainerd, MN (July 12, 2020) – Tomy Drissi stormed into Brainerd International Raceway for The Ryan Companies Jed Copham Tribute Weekend and masterfully piloted the Lucas SlickMist adorned Camaro to the top of the All-Star podium. Victory did not come without its...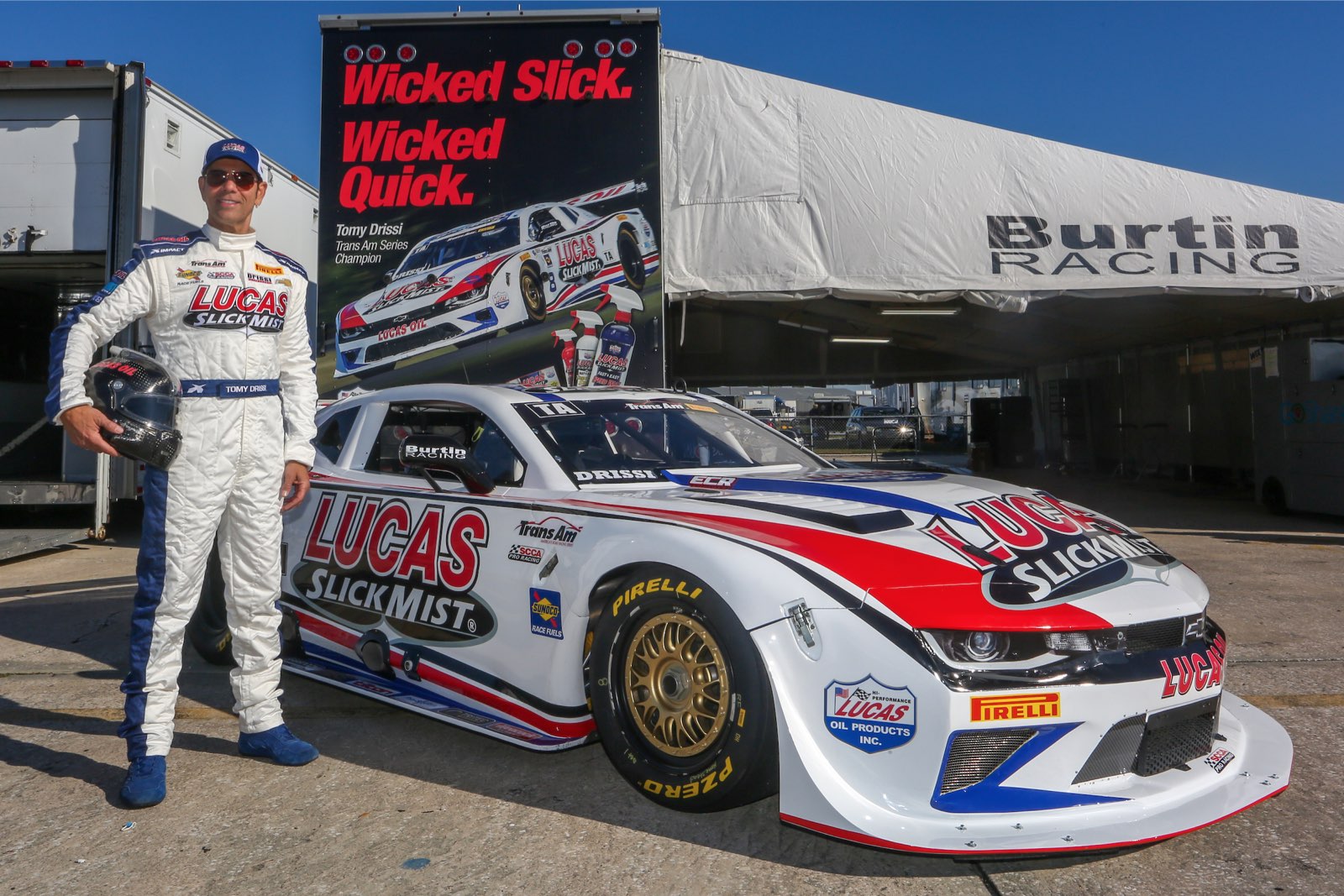 Brainerd, MN (July 8, 2020) – Tomy Drissi and Lucas Oil SlickMist are in full fighting force to take on the The Ryan Companies Jed Copham Tribute Weekend at Brainerd International Raceway for the next round of the Trans Am Presented by Pirelli Championship. The 2009...