ATLANTA, GA – February 28, 2018 – Lawrence Loshak will make his TA championship debut in The Trans Am presented by Pirelli series at Sebring International Raceway behind the wheel of the No. 2 Pennzoil-ETE Reman-GoShare-Sonnax-Axalta Chevrolet Camaro for Burtin Racing in partnership with Loshak Racing.
The Loshak and Burtin partnership debuted last season at Circuit of the Americas in Austin, Texas, where the team brought home a thrilling second place finish. Looking to start where the team left off, the team has worked tirelessly in the off-season to prepare for a championship win. This is going to be the combination to watch in 2018!
"This is a dream come true, having the opportunity to put my name next to legends like Tommy Kendall and Dorsey Schroeder is beyond exciting!" said Loshak. "Knowing that I will have the Gary Selix-built masterpiece that is the #2 Camaro gives me the confidence that I need to achieve an infamous overall win. Burtin Racing is without question the premium, ultra-professional program that our loyal partners deserve, and I haven't been this excited to get into a racecar in a very long time."
"We are really excited about Lawrence and our new partners joining up with Burtin Racing this season," stated Claudio Burtin, Team Owner at Burtin Racing. "The Pennzoil ETE GoShare Camaro has the StarLite Axalta Color of the Year paint finish with a standout chrome design to show off our partners. We look forward to seeing it on track in Sebring this weekend."
While 2018 marks Lawrence Loshak's TA championship debut, the Milwaukee, Wisconsin native has 32 appearances in the TA2 class—including 14 top five finishes and a dominant 2016 victory at Mid-Ohio Sports Car Course. Now, Loshak steps into the 850-horsepower Burtin Racing machine full time, fulfilling a long-standing desire to compete in this iconic platform.
The schedule for Round 1 of the Trans Am presented by Pirelli series at Sebring will feature qualifications on Saturday, March 3 at 5:05pm ET and the race on Sunday, March 4 at 11:05am ET.
For more information please visit Burtin Racing online, www.burtinracing.com.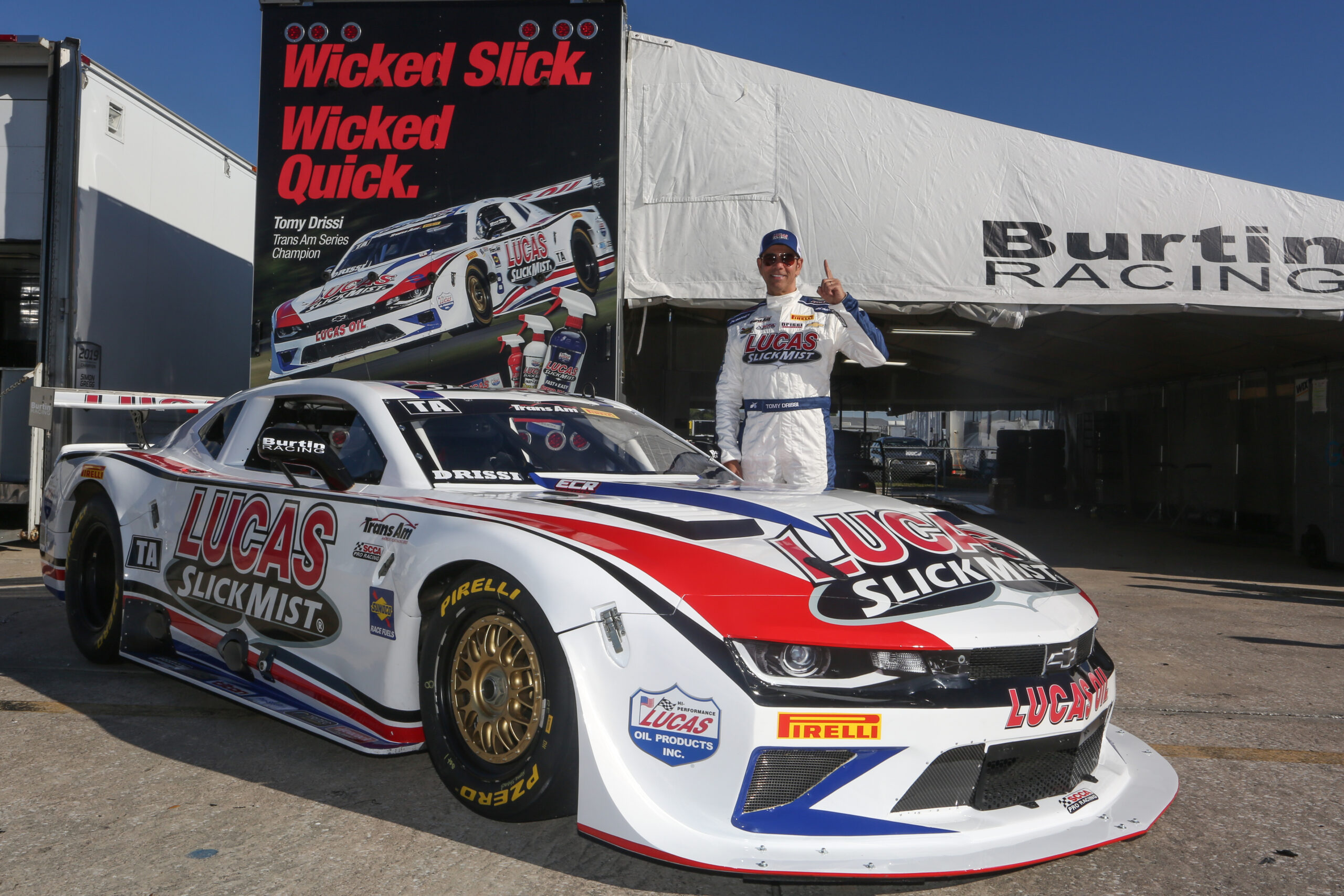 Alton, VA (September 23, 2020) – Trans Am Presented by Pirelli Former Champion, Tomy Drissi, is gearing up for a double header weekend at Virginia International Raceway. The Burtin Racing/Lucas Oil SlickMist driver will be chipping away at the championship where he...
Plymouth, WI (August 5, 2020) – The Lucas SlickMist Camaro and Tomy "The Rockin' Moroccan" Drissi are preparing for another 2020 win in The Trans Am Presented by Pirelli Series, this time at Road America. Coming off his victory at Brainerd, the 2009 Trans Am Champion...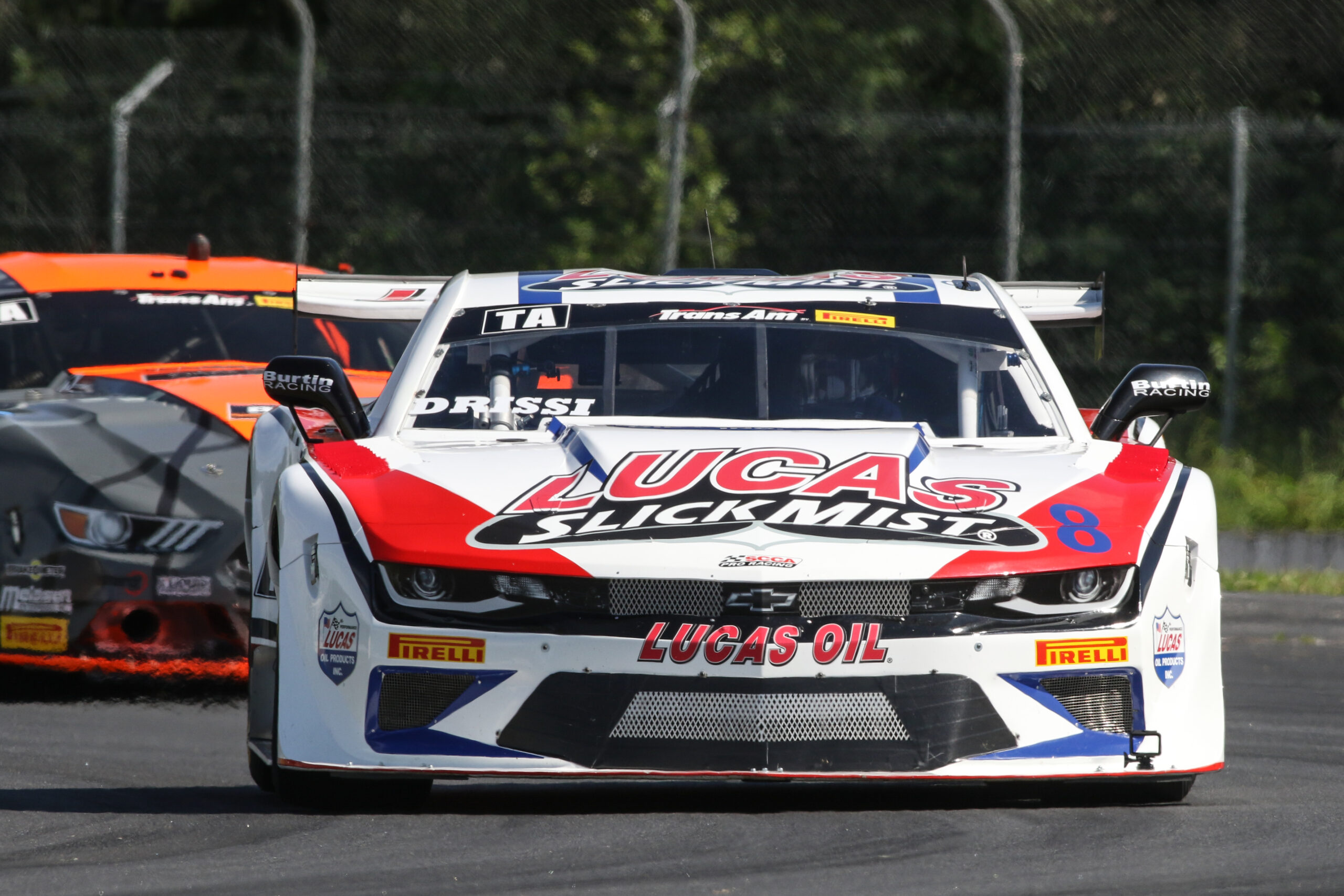 Brainerd, MN (July 12, 2020) – Tomy Drissi stormed into Brainerd International Raceway for The Ryan Companies Jed Copham Tribute Weekend and masterfully piloted the Lucas SlickMist adorned Camaro to the top of the All-Star podium. Victory did not come without its...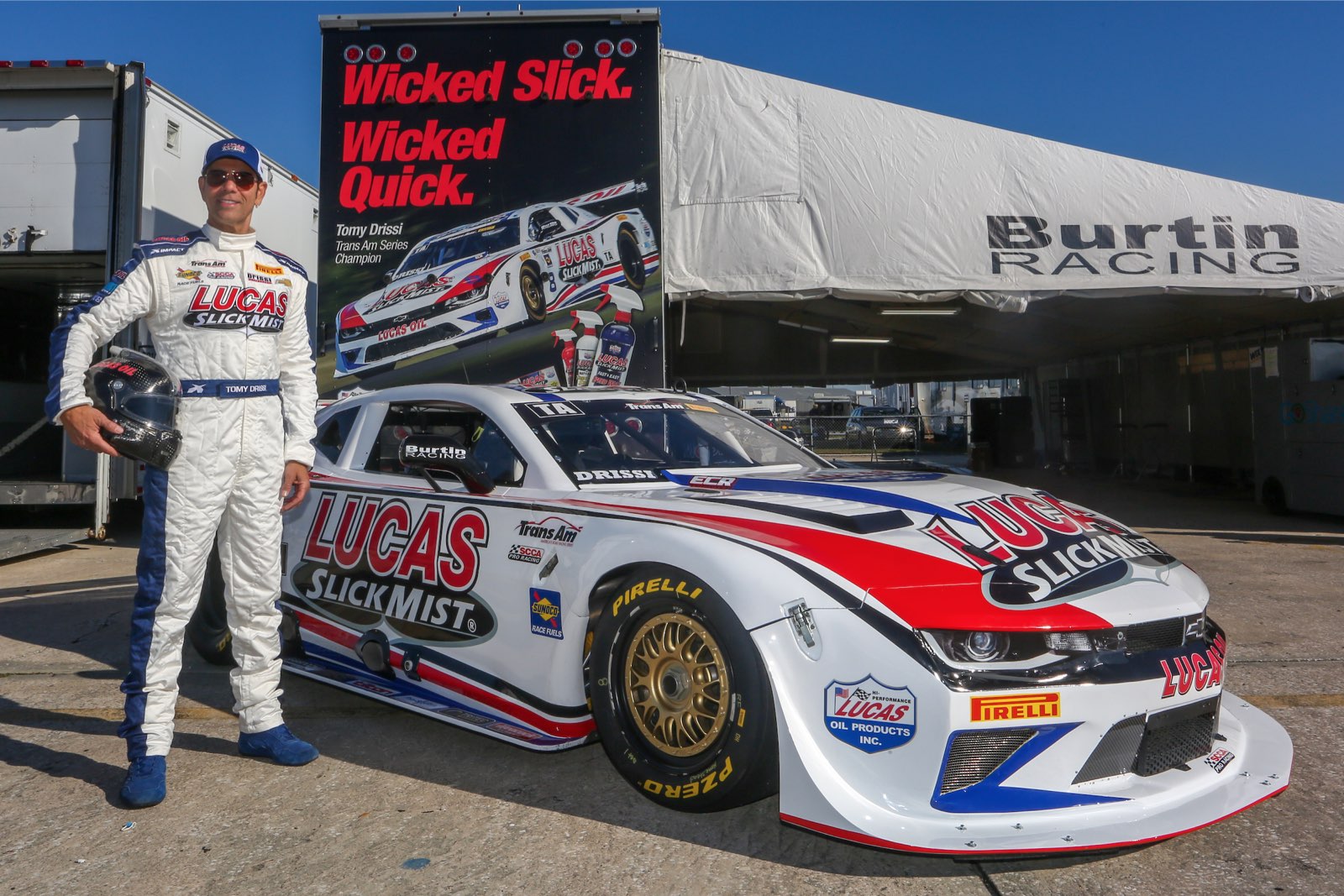 Brainerd, MN (July 8, 2020) – Tomy Drissi and Lucas Oil SlickMist are in full fighting force to take on the The Ryan Companies Jed Copham Tribute Weekend at Brainerd International Raceway for the next round of the Trans Am Presented by Pirelli Championship. The 2009...