Atlanta, GA – March 28, 2018 – Burtin Racing and the Pennzoil ETE GoShare Chevrolet Camaro team will roll into the Road Atlanta racing circuit this week for Round 2 of the Trans Am presented by Pirelli Series Championships. The Georgia Speedfest event is scheduled to combine the SVRA historic racing program with modern Trans Am competition taking place March 29-31 in Braselton, GA. It promises to be another weekend of highly competitive action in the race for the Trigon Trophy, with this year's Trans Am series made all the more exciting by a slew of experienced drivers joining the TA class, including Burtin Racing's Lawrence Loshak.
Loshak, seated this season with Burtin Racing in the No. 2 Pennzoil ETE GoShare TA machine, is coming off a fifth place finish at the first event of the year down in Sebring. He will no doubt be putting his focus on racking up points early in the season for a pursuit of the 2018 Championship.
Loshak is a highly accredited past SCCA Champion and his undoubted skills are pointed firmly towards success and the top trophy in SCCA Pro Racing. Notably, Loshak was the quickest man on the circuit in testing on the opening weekend in Florida with an average speed over the lap in excess of 108mph, and a similarly rapid pace in official practice with second fast. Ahead of this weekend, Loshak was understandably optimistic in his assessment of the weekend ahead.
"The entire team has been working hard and going above and beyond to get the car ready for me," stated Lawrence Loshak, driver, Burtin Racing Pennzoil ETE GoShare Camaro. "I have been studying videos, track notes and hours of training on the simulator. Sebring has only made us more hungry and hard work will pay off. We're all very optimistic for Atlanta…it can't come soon enough!"
Likewise team boss Claudio Burtin is looking forward to the race at what is for his team a local track – an hour's drive from the Alpharetta based race shop facility.
"The new aero package has proven to be a little tricky on getting the balance right," said Claudio Burtin, Burtin Racing team owner. "Weather can also be unpredictable this time of year at Road Atlanta but I think we are well prepared and look forward to a blessed Passover and Easter weekend!"
The Trans Am entry list for Road Atlanta will feature 50 cars and the weather may add as one to beat – at least for some of the sanctioned sessions. Temperatures are showing high 70's with scattered rain and thundershowers throughout the region. As usual, it will be wheel-to-wheel racing of the highest intensity. Burtin Racing has a link to event tickets on our Facebook page.
Road Atlanta is a 2.54-mile road course with 12 turns and opened up for racing back in 1970. The 100-miles Trans Am presented by Pirelli Round 2 race will start on Saturday, March 31 at 2:55pm ET.
Please follow @Burtin_Racing on Twitter, Instagram and Facebook for event updates and coverage at Road Atlanta.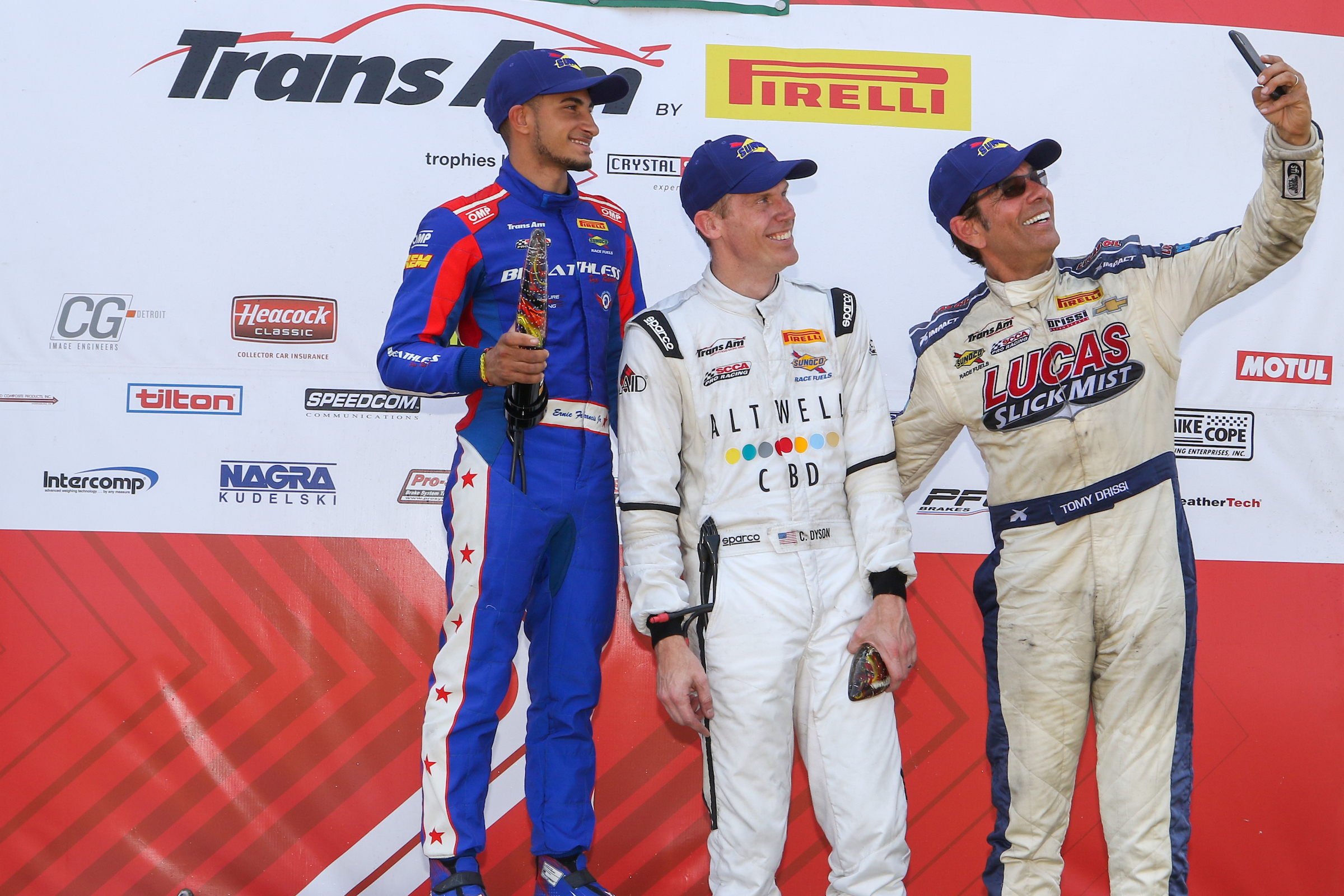 Brainerd, MN (July 22, 2021) – Trans Am Championship Presented by Pirelli competitor, Tomy Drissi, piloted the Lucas SlickMist Camaro by Burtin Racing to his fourth Motul Pole Position Award of 2021. The veteran driver fought a damaged car mid-race and pulled off...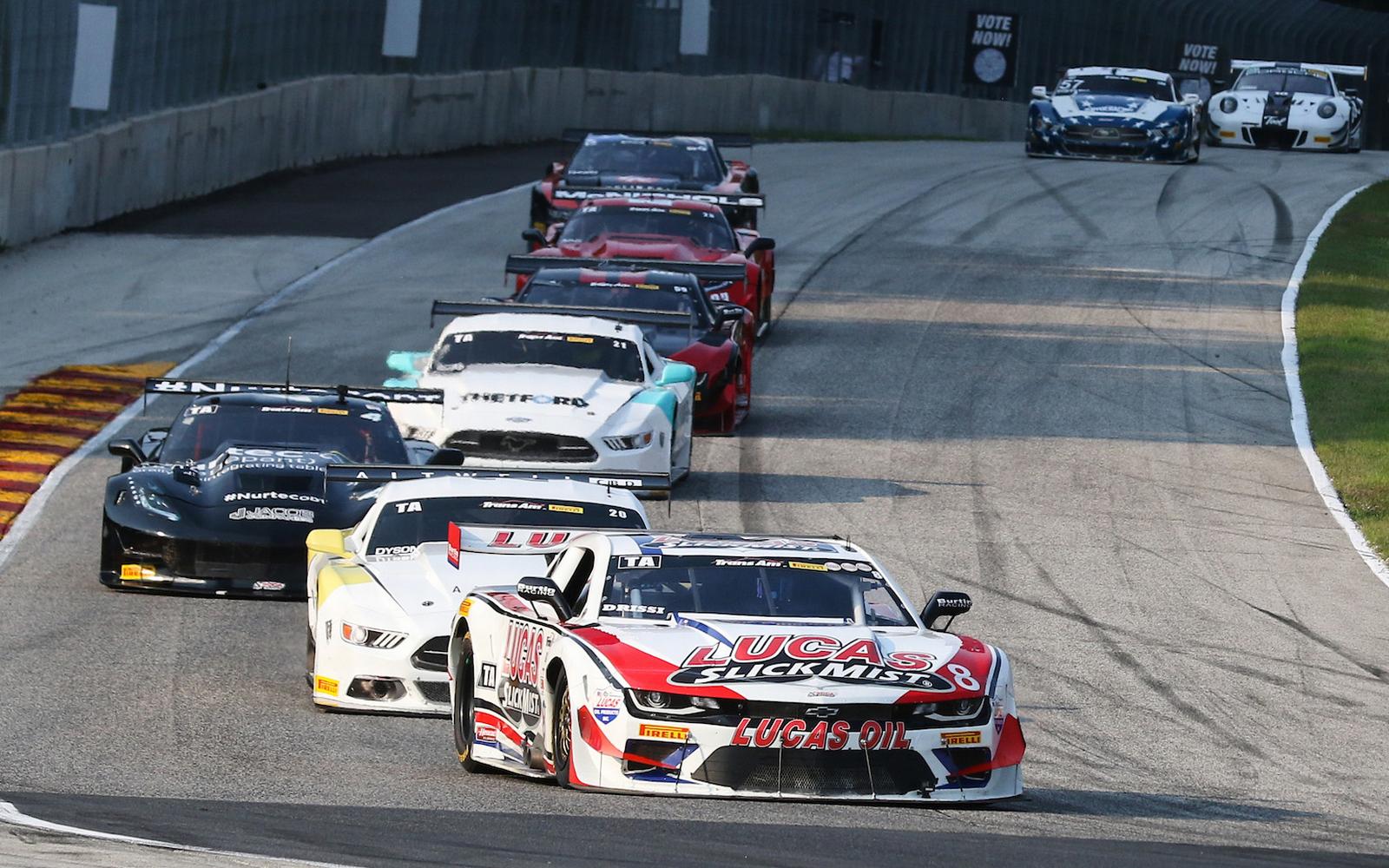 Plymouth, WI (July 7, 2021) – Trans Am Championship Presented by Pirelli competitor, Tomy Drissi, piloted the Lucas SlickMist Camaro by Burtin Racing to the pole at Road America on 4th of July weekend. The former Trans Am champion led the star studded field and...
Plymouth, WI (July 2, 2021) – After celebrating his 4th consecutive podium, Lucas SlickMist Driver Tomy Drissi is heading to Road America to continue his momentum at Round 6 of the Trans Am Championship Presented by Pirelli 4th of July race. The championship driver...
Lexington, OH (June 30, 2021) – Lucas SlickMist Driver Tomy Drissi is celebrating after locking his fourth consecutive podium at Mid-Ohio Sports Car Crouse this past weekend. The second place finish was not without its drama as the former champion led the field with a...