Los Angeles, CA – April 24, 2018 – The first event of the five round 2018 Trans Am West Coast Championships presented by Pirelli will be hosted at Auto Club Speedway near Los Angeles this weekend April 27-29. Burtin Racing will debut the No. 8 GoShare/Axalta Chaparral inspired Chevrolet Camaro with racing star Tomy Drissi.
Bidding for a repeat win at his local track, California native and former Trans Am Champion Tomy Drissi is ready to jump behind the wheel of Burtin Racing's GoShare Axalta Chevrolet Camaro on a celebratory weekend for the team's delivery service partner, GoShare, marking a three year anniversary for the young tech start-up company.
The announcement has been highly anticipated as the veteran Drissi will make his debut in Burtin Racing colors, and the partnership is set to continue through the national Trans Am presented by Pirelli season with all eyes very much on the Championship. Drissi hails a lengthy list of racing accomplishments including and not limited to wins at the Long Beach Grand Prix, the prestigious Petit Le Mans and three podiums at the Daytona Rolex 24 – along with multiple IMSA and Trans Am victories.
The 2009 Trans Am Champion, Tomy Drissi, was the race winner at Willow Springs last year when he edged out Burtin Racing pilot Richard Wall and comedian Adam Carolla for the top step of the podium. Drissi went on to win COTA and Auto Club Speedway as well in 2017 and looks to defend a repeat of that success again this weekend.
It's a bumper weekend at the 2.8-mile, 21 turn circuit that is set to pair Trans Am with SVRA for the Southern California Historic Sports Car Festival. On display will be a Trans Am classic, the 1970 Jim Hall Chaparral factory Camaro presented for viewing in the paddock with Burtin Racing, provided by vintage enthusiast and car owner Tomy Drissi himself.
The Burtin Racing team has demonstrated on-track speed and competitiveness since the Chevrolet Camaro TA inception last season. They have carried that momentum through to the 2018 program efforts – coming fresh off a second place finish with Lawrence Loshak at Homestead in the latest round.
Hollywood native Tomy Drissi was understandably positive when he summed up his anticipation for the upcoming Southern California race weekend, "I am really excited to start the season and to be running for the West Coast Championship, Northern Cup Championship and even though we are starting a bit late in the season – we want to focus on the overall national Trans Am Series Championship as well. We missed the first three rounds but have a strong program with Burtin Racing and look to compete competitively and win races."
Burtin Racing Principal Claudio Burtin was enthusiastic about the weekend when he said, "The team is heading out to California and it's a big weekend for GoShare and an important race for Burtin Racing, debuting a new but experienced driver to our program, past champion Tomy Drissi."
"Tomy is a standout racer and driver. We have a retro look on the 2018 GoShare Axalta Camaro and this weekend the original Camaro race car is on display in the garage. We look forward to having everyone together at the track this weekend."
GoShare, the fast growing mobile delivery service and a flagship partner of Burtin Racing. GoShare's mission is to empower people to help others by utilizing personal trucks and cargo vans to provide on-demand local delivery transport. Their aim is to create a more equitable, sustainable and friendly experience by making delivery and truck use easier and more accessible. GoShare has invited staff, drivers and associates for the special occasion to join Burtin Racing at Auto Club Speedway for a day of team building and automotive spectating. Guests will enjoy corral parking, parade laps, lunch and the 100-mile feature race on Sunday.
The San Diego based company is a leading innovator in the world of trucks and technology. Currently operating throughout San Diego, Los Angeles, Orange County, Atlanta, Miami, San Bernardino, Phoenix, and parts of New Jersey, with service in other major cities to be announced soon.
"Motorsports has played an important role in GoShare's ability to grow fast," exclaimed Shaun Savage, GoShare CEO. "We're grateful for our partnerships with Burtin Racing and Young's Motorsports in the Trans Am and NASCAR Series. These partnerships have expanded our marketing reach, improved brand recognition and has helped build a great company culture. We're excited to celebrate our three year anniversary at the Auto Club Speedway for the second year in a row with our partners, employees, and drivers! This may become one of our first traditions."
The action gets underway with two sets of practice sessions on Friday and qualifying on Saturday afternoon. The race will start at 12:50 p.m. Sunday afternoon for a distance of 100.8 miles and 36 laps. The 14 degree banking on the NASCAR oval makes for very exciting racing and spectacular viewing.
For more information and for latest news and updates visit the team's website, www.burtinracing.com and Tomy Drissi at tomydrissi.com.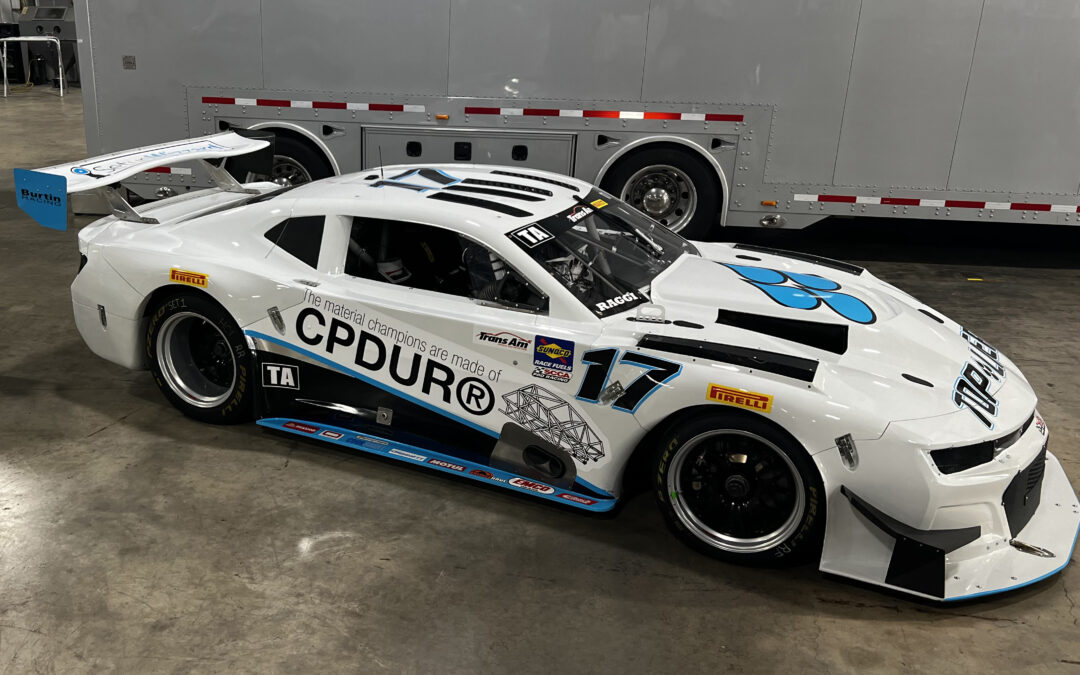 Alton,VA (October 3, 2923) - Get ready to witness the return of Martin "Raggi" Ragginger to the top tier class in the Trans Am Series Presented by Pirelli series at VIR this weekend! The Austrian-born racer will be taking the wheel of the Chevy Camaro, built and...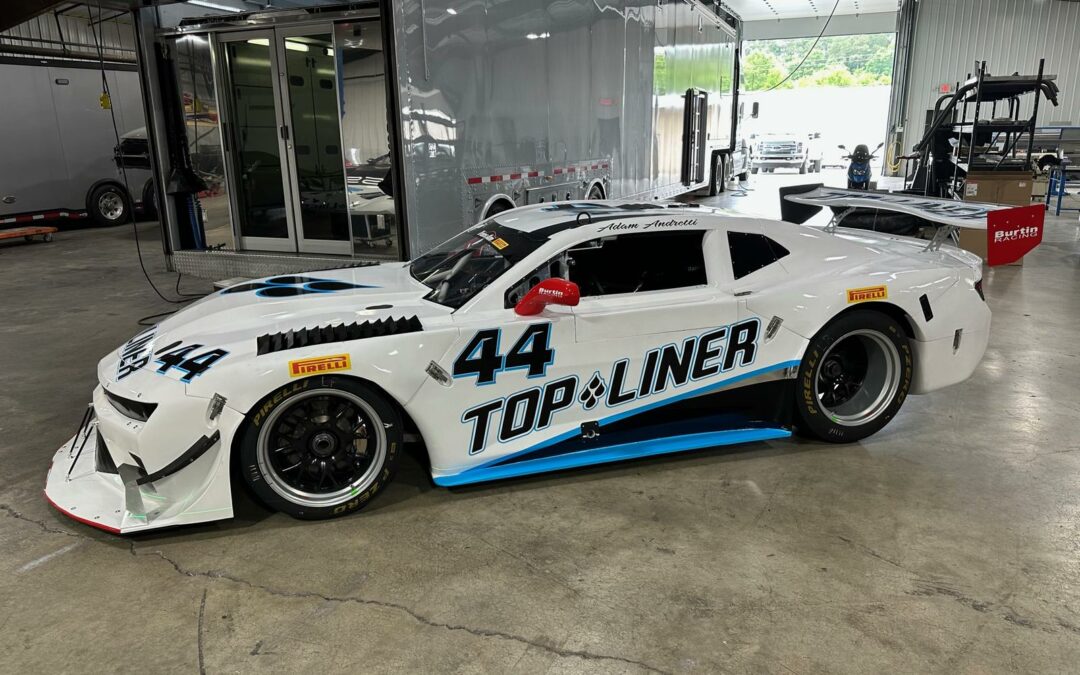 Claudio Burtin to Make First Start of 2023, Adam Andretti to Drive Second Burtin Racing Entry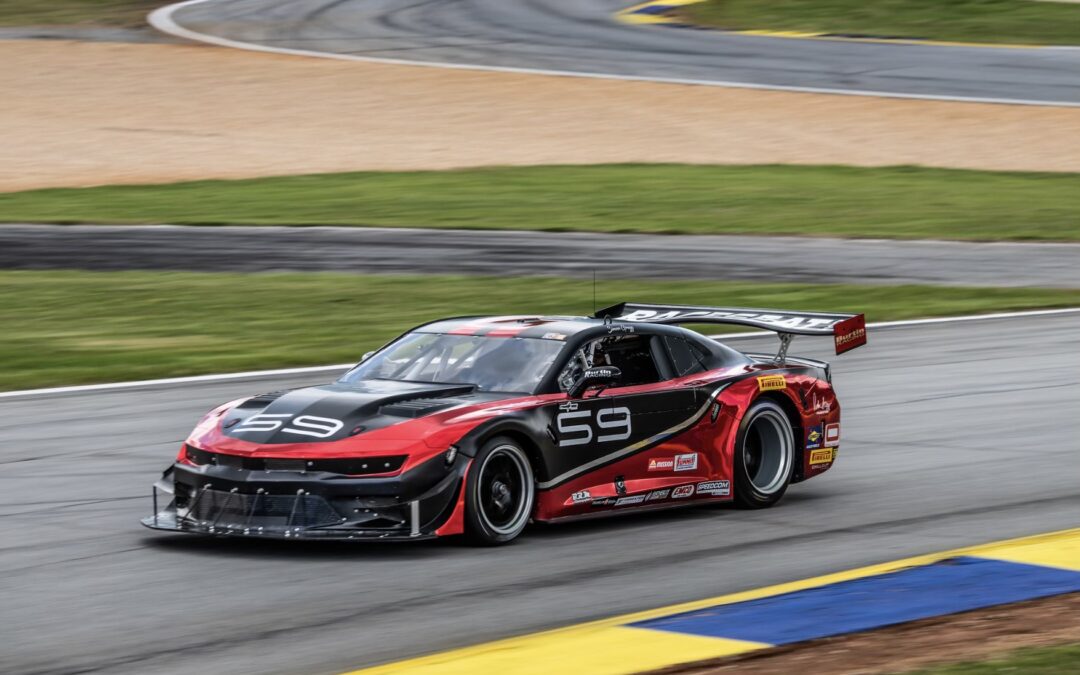 Braselton, GA May 1, 2023 - Veteran driver and Trans Am Champion, Simon Gregg, dominates Historic Sportscar Racing once again at Michelin Raceway Road Atlanta. Racing in the 2017 Burtin Racing Chevy Camaro TA1, Gregg piloted the rocket ship to first place in HRS...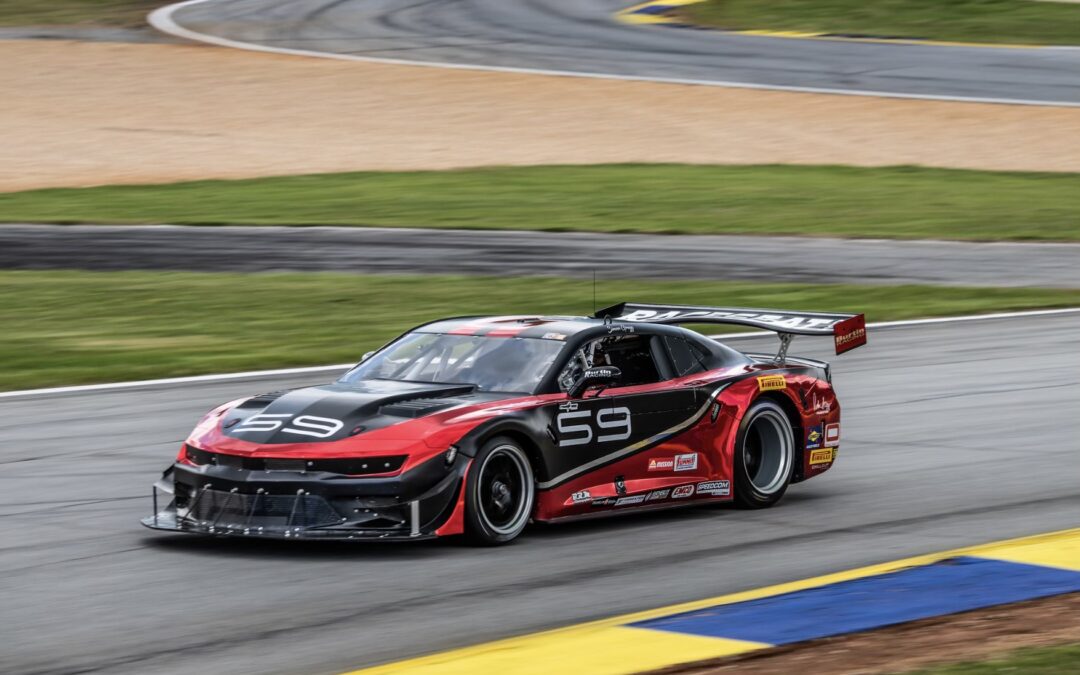 Braselton, GA May 1, 2023 - Veteran driver and Trans Am Champion, Simon Gregg, dominates Historic Sportscar Racing once again at Michelin Raceway Road Atlanta. Racing in the 2017 Burtin Racing Chevy Camaro TA1, Gregg piloted the rocket ship to first place in HRS...