LEXINGTON, OH – August 13, 2018 – Burtin Racing driver Lawrence Loshak kept up his impressive run of form at the Mid Ohio Sportscar Course Saturday morning for Round 6 of the season with a fine second place result in the FirstEnergy Mid Ohio 100. The Milwaukee driver was coming off his first Trams Am win last weekend in Pittsburgh in the No. 2 Pennzoil/ETEReman/GoShare Chevrolet Camaro. Fellow Burtin Racing driver Tomy Drissi, already crowned champion of the 2018 West Coast Trans Am Championship fared the race with an issue on the starting grid and a mechanical problem forcing him to slip down the field and retire early.
The track speed shown by the Burtin Racing Camaros this weekend was evidence again as soon as the team took to the track. Superbly prepared by the Alpharetta, GA. team, the No. 8 GoShare/Axalta Chevrolet Camaro of Tomy Drissi put down the top lap in Thursday's first practice. The competitiveness of the Camaro duo was further underlined in the second practice session, when it was Lawrence Loshak's turn in the No. 2 Pennzoil/ETE/GoShare Chevrolet Camaro to come up fastest in the afternoon session.
Loshak continued his pace setting performance into Friday's first practice and that continued in afternoon with again setting the pace. When it came to qualifying, the two Burtin Racing teammates lodged their cars in third and fourth place on the grid, with Loshak leading the charge.
The Trans Am race, staged for 45 laps of the circuit, began Saturday morning at the start time of 9am ET. Dubbed 'The First Energy Mid Ohio 100' a total of twenty five cars across three TA classes lined up on the grid for the feature race.
In an eventful race, Lawrence Loshak had a great start and settled in to establishing a steady pace and in chase of the leaders. The action packed multi-class field brought out some fierce driving and grass was apparent on the track's racing surface. Forcing pit stops for many drivers, including Ernie Francis, and his pursuer the Burtin Racing driver of Loshak subsequently to had no choice but to follow suit and make a pit stop as well – it was a quickly performed job by the team and Loshak was able to maintain position.
A second full-course caution on Lap 24 was brought out for Paul Fix and his Ford Mustang with a tire puncture. Loshak's pursuit of the Championship leader was relentless, and in spite of traffic problems, Loshak nevertheless managed to post the fastest lap of the race, his 1:21.613 best time being a new race lap track record. However, a spin while picking his way through the TA3 cars towards the end of the race as he negotiated the busy track irredeemably dented his chances of catching the lead.
Loshak reflected after the race, "You know in multi class racing, sometimes they help you out and sometimes they get in your way. We were so fast, catching Ernie [Francis]. Traffic was playing a big role and I made a decision to try and get around in the keyhole. Sometimes it works out and sometimes it doesn't but we recovered pretty well. [I'm] ecstatic still with the P2 finish being on the podium and it is a great points weekend. Fastest lap. I think we've got the car now to beat [Francis] and go now to my home track. There's five races still to go, I think the championship hunt is still alive, and like I keep saying, we're coming for you Ernie!"
Tomy Drissi meanwhile had been steadily picking his way through the field with great skill following a problem at the start that put him to the back of the grid. He was running fifth when clutch problems halted his charge through the field, with the Hollywood, CA driver's race ending prematurely after 34 laps.
"It was a tough day," said Tomy Drissi, driver of the No. 8 GoShare/Axalta Chevrolet Camaro after the race. "The two Burtin Racing cars were in the hunt the whole weekend and when you look at how it ended, you know one of us should have won. Everybody had problems, making mistakes, and we had a clutch problem. I tried to baby it but still go fast and trying to do both was pretty hard. It finally let go with a few laps to go. We had a problem at the start, and they put us at the back of the field from fourth and that was hard for me to get over – I still don't understand why. I just had to put my head down. We had a great fight with Boris, and then the clutch little by little was getting worse and worse. I got up to fifth and thought maybe I could run for the podium and the clutch just let go. Good job to the guys at Burtin Racing. I'm okay and we're going to go to Road America – we've got something for these guys now."
Given their competitiveness in Ohio, both Burtin Racing drivers are understandably looking forward to Round 7 of the 2018 Trans Am presented by Pirelli Championships, the Ryan Companies Road America Classic at Road America, WI the weekend of August 23-25.
Trans Am race at Mid-Ohio Sports Car Course will be broadcast, tape delayed, on CBS Sports Network. Watch the FirstEnergy Trans Am Weekend Recap – August 26, 2:00 PM ET.
Keep up date with all the news from the Burtin Racing team at http://www.burtinracing.com/. Lawrence Loshak's website is at http://loshakracing.com/ and Tomy Drissi and Drissi Motorsports http://tomydrissi.com/.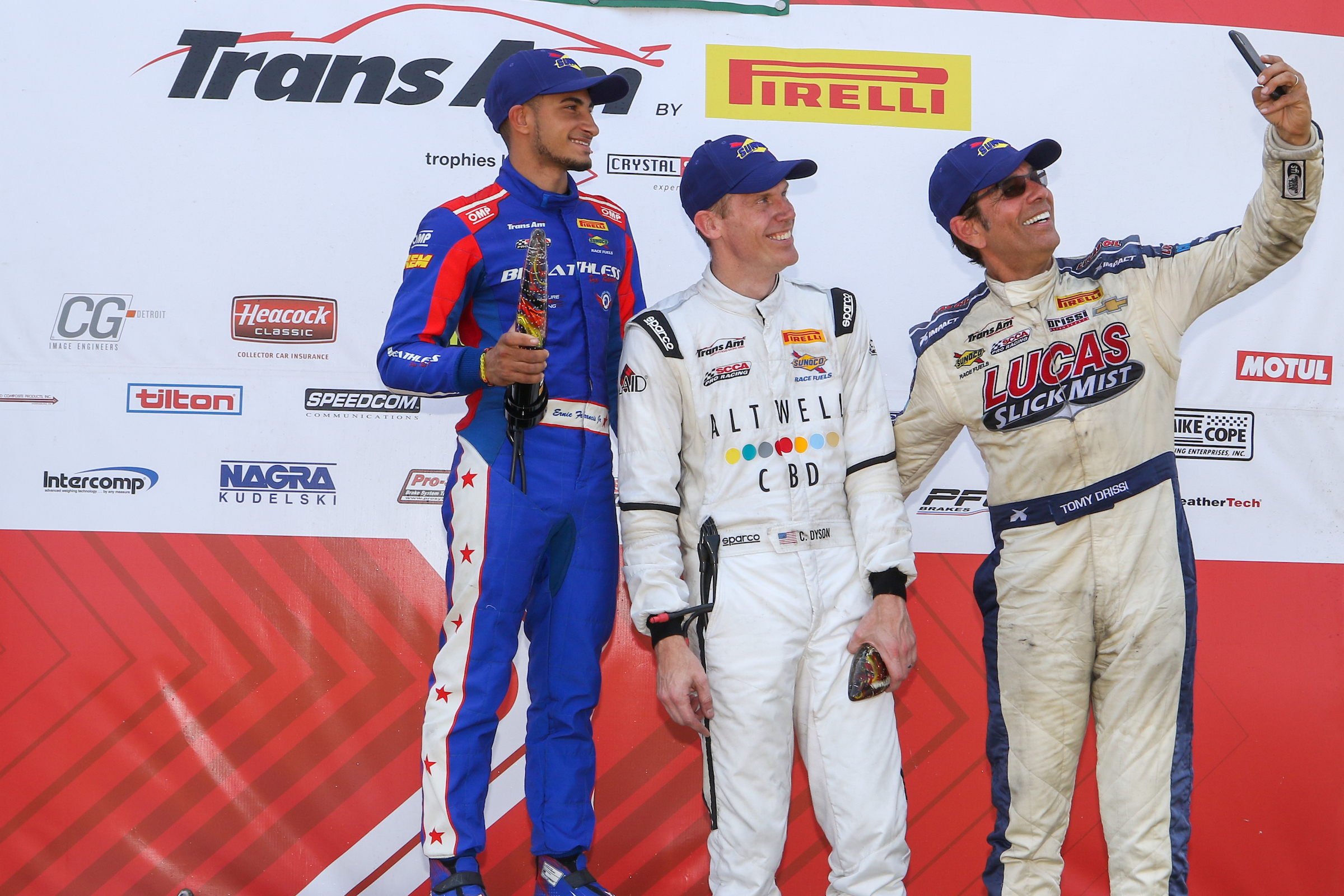 Brainerd, MN (July 22, 2021) – Trans Am Championship Presented by Pirelli competitor, Tomy Drissi, piloted the Lucas SlickMist Camaro by Burtin Racing to his fourth Motul Pole Position Award of 2021. The veteran driver fought a damaged car mid-race and pulled off...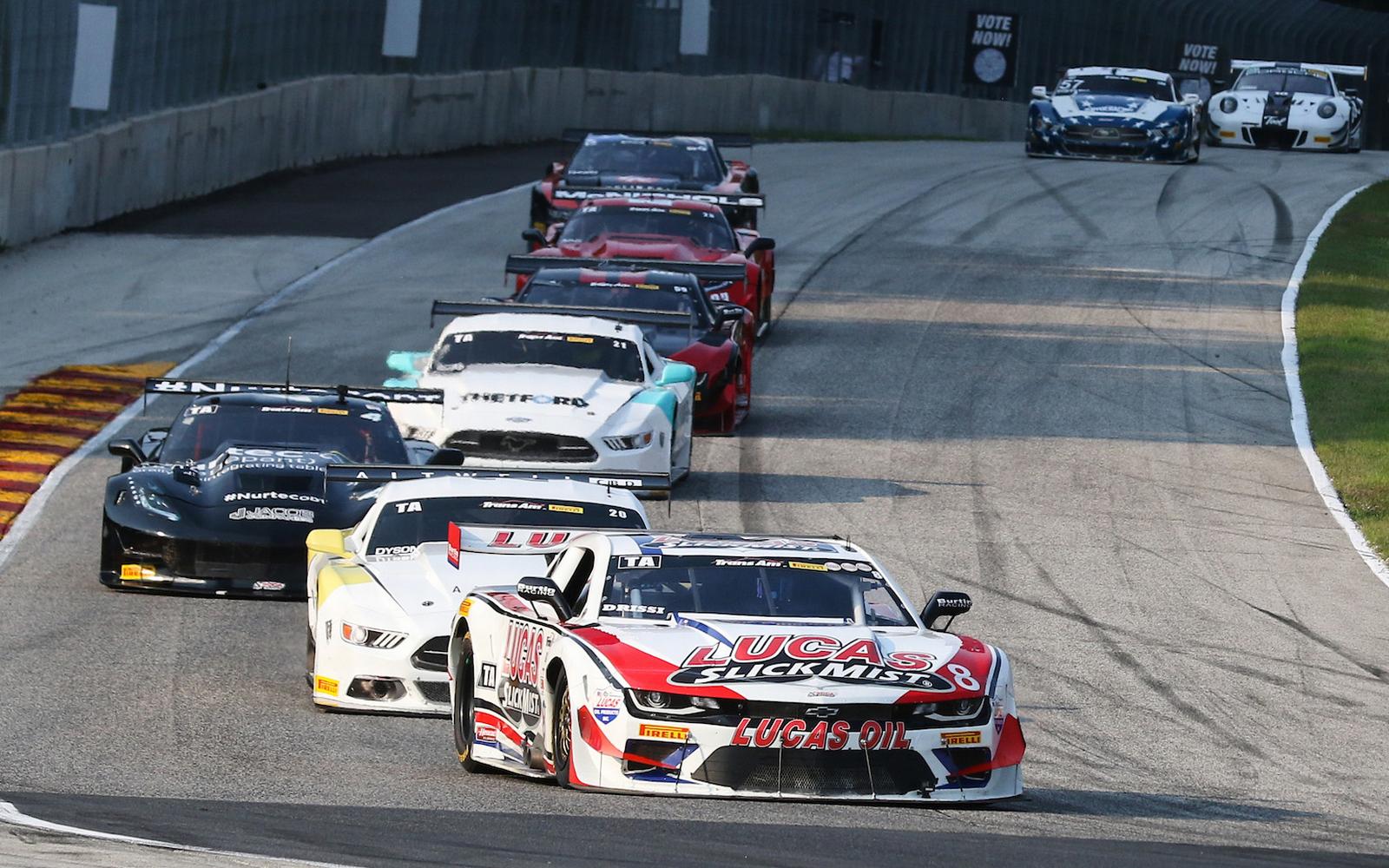 Plymouth, WI (July 7, 2021) – Trans Am Championship Presented by Pirelli competitor, Tomy Drissi, piloted the Lucas SlickMist Camaro by Burtin Racing to the pole at Road America on 4th of July weekend. The former Trans Am champion led the star studded field and...
Plymouth, WI (July 2, 2021) – After celebrating his 4th consecutive podium, Lucas SlickMist Driver Tomy Drissi is heading to Road America to continue his momentum at Round 6 of the Trans Am Championship Presented by Pirelli 4th of July race. The championship driver...
Lexington, OH (June 30, 2021) – Lucas SlickMist Driver Tomy Drissi is celebrating after locking his fourth consecutive podium at Mid-Ohio Sports Car Crouse this past weekend. The second place finish was not without its drama as the former champion led the field with a...