Elkhart Lake, WI – August 23, 2018 – Lawrence Loshak is back on home territory when the 2018 Trans Am Championship presented by Pirelli heads to The Badger State for the next race event this Saturday, August 25. Set for the Ryan Companies Road America Classic, the seventh round of the battle for the Trigon Trophy Championship. The Burtin Racing Driver, who set a new track record during the race at Mid-Ohio en route to a stunning podium finish in the runners-up spot hails from Wisconsin and will be among local supporters and family this weekend. Unsurprisingly, he has tasted success before on the Road America circuit. On his previous outings, Loshak drove from last to first to capture his first Formula 1000 title at the 50th SCCA National Championship Runoffs.
I get to drive a TA1 car at my home track," stated Lawrence Loshak, driver of the Burtin Racing No. 2 Pennzoil/ETE/GoShare Chevrolet Camaro. "It's a dream come true – I couldn't be more excited! Of course, winning in front of my family, friends and coworkers is my other dream. We need it for the championship. I know we have the speed to win it all but I know there are a handful of guys that are not going to make it easy. With the weather looking beautiful, it's going to be an incredible race!"
Burtin Racing will again be double-handed going into this weekend's race with Lawrence Loshak in the No. 2 Pennzoil/ETE Reman/GoShare Chevrolet Camaro – second placed overall in the 2018 Championship points standings. Alongside in the newly designed No. 8 The Predator Movie Chevrolet Camaro sits two-time Trans Am champion Tomy Drissi. The Camaro is looking prime with a new finish, promoting an upcoming Hollywood release of The Predator movie, with a colorful infrared impression on the hood and doors. Both drivers have demonstrated the tremendous performance of the Burtin Racing Camaros on the track this season and both are expected to be fully up with the pace heading into the weekend.
Tomy Drissi, the 2009 Trans Am Champion and recently crowned 2018 West Coast Champion, is also lying second in the standings for the Northern Cup – the Trans Am regional championship within a championship. Drissi sat out the Pittsburgh Trans Am event but looks strong nevertheless in the standings, currently behind old rival Paul Fix, a gap he'll be looking to close in Wisconsin this weekend.
"Road America is an amazing track and one place that I have been looking for a Trans Am win," exclaimed Tomy Drissi, driver of the No. 8 The Predator Movie Chevrolet Camaro. "I think we had a winning car last race but had a few hiccups. We are excited about The Predator movie on the car with Burtin Racing this weekend and look forward to getting out there."
Catch the new The Predator film in theatres next month, hunting season opens September 14. The movie plot is set when a young boy accidentally triggers the universe's most lethal hunters' return to Earth, only a ragtag crew of ex-soldiers and a disgruntled science teacher can prevent the end of the human race.
The Road America Circuit has hosted races since the 1950s and currently features races with the NASCAR Xfinity Series, WeatherTech SportsCar Championship, AMA Superbike series, IndyCar Series, and SCCA Pro Racing's Trans-Am Series. American racing journalist Robin Miller says that Road America is "the best test of road racing in North America."
Although there is some rain forecast, conditions are expected to be clear and fast. Two test sessions on Thursday morning will kick things off and are followed by a practice session Thursday afternoon. Final practice on Friday morning is followed by qualifying in the afternoon at 5pm. The race itself is 25 laps of the circuit totaling 101.2 miles.
You can follow all the action with the Trans Am Series by Pirelli with the new Motor Trend App or online streaming. Highlights of the recent Mid-Ohio action can be seen on the CBS Sports network on August 26 at 2pm ET.
The full recap of the Ryan Companies Road America Recap is Sep 16, 2:00pm ET on the CBS Sports Network. Please check your local listings.
Keep up to date will all the action from Trans Am including live timings at http://gotransam.com/events/Ryan-Companies-Road-America-Classic/10821.
Burtin Racing news and full schedule of events can be found at www.burtinracing.com. All the latest from Lawrence Loshak is at loshakracing.com and Tomy Drissi Racing website is at tomydrissi.com.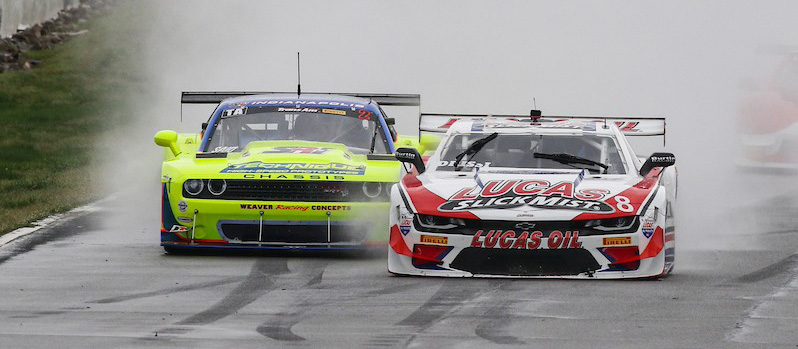 Braselton, GA (March 31, 2021) – After Tomy Drissi started the talented field of drivers on pole of Round 2 during the 2021 Trans Am Presented by Pirelli Championship at Road Atlanta, the Lucas Oil SlickMist Camaro was met with unforeseen technical difficulties that...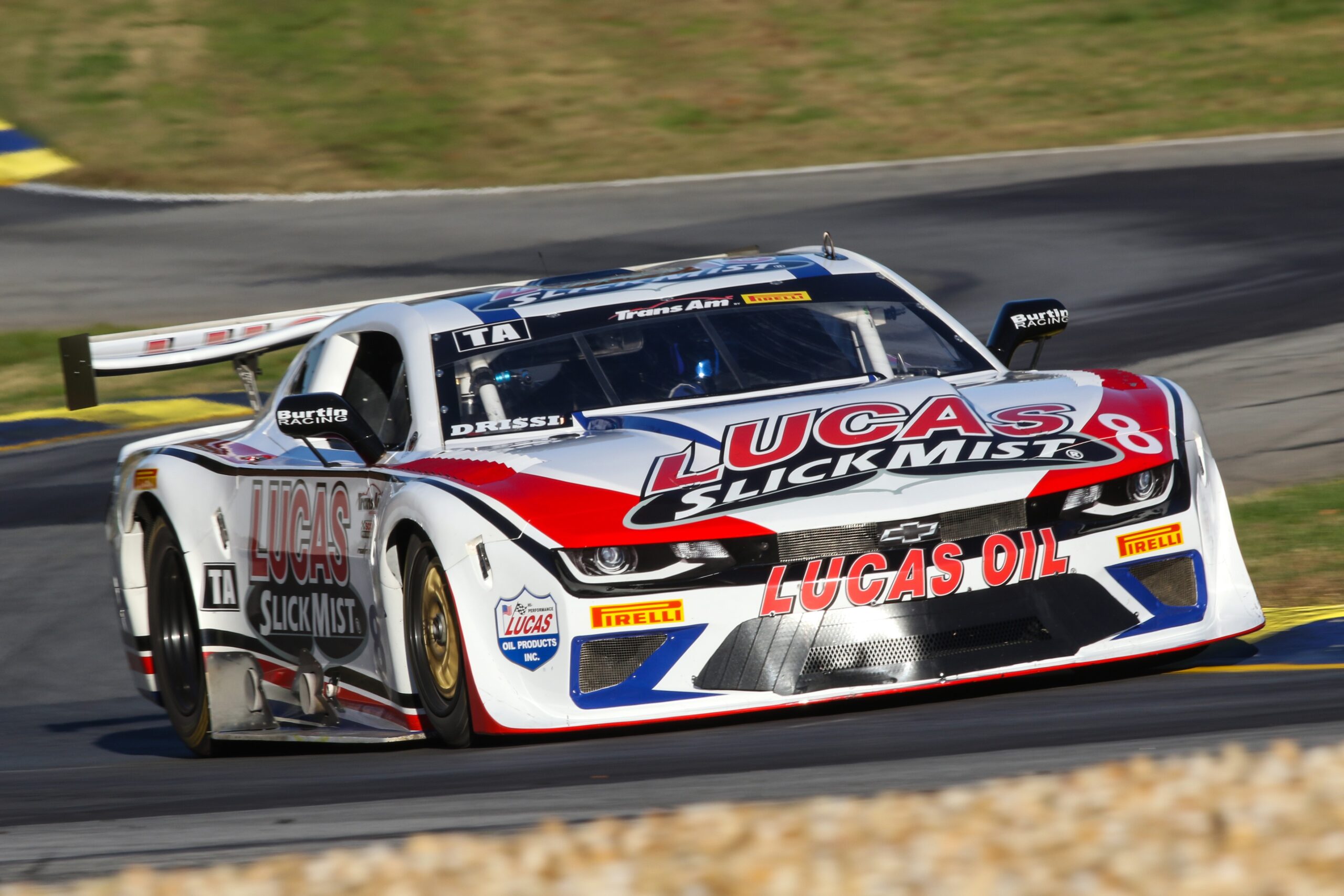 Braselton, GA (March 25, 2021) – After a solid start to the 2021 Trans Am Presented by Pirelli Championship season, Lucas Oil SlickMist driver Tomy Drissi heads to Road Atlanta 3rd place in the Championship standings as a force to be reckoned with. In addition to the...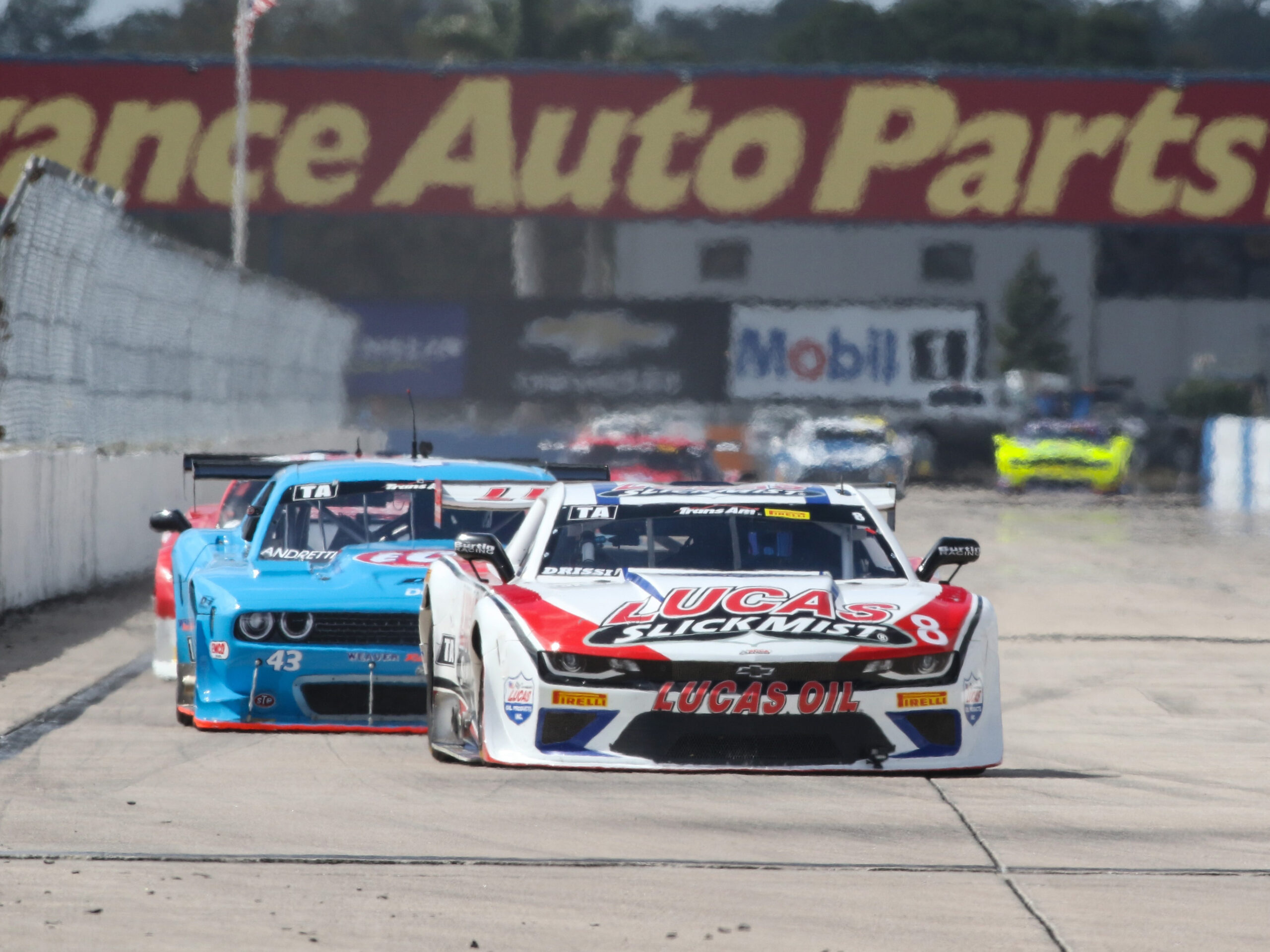 Sebring, FL (February 25, 2021) – Trans Am Presented by Pirelli Championship driver Tomy Drissi started off another year at Sebring International Raceway with Lucas Oil SlickMist and Burtin Racing. Starting the weekend off as a true Rockin-Moroccan by setting the...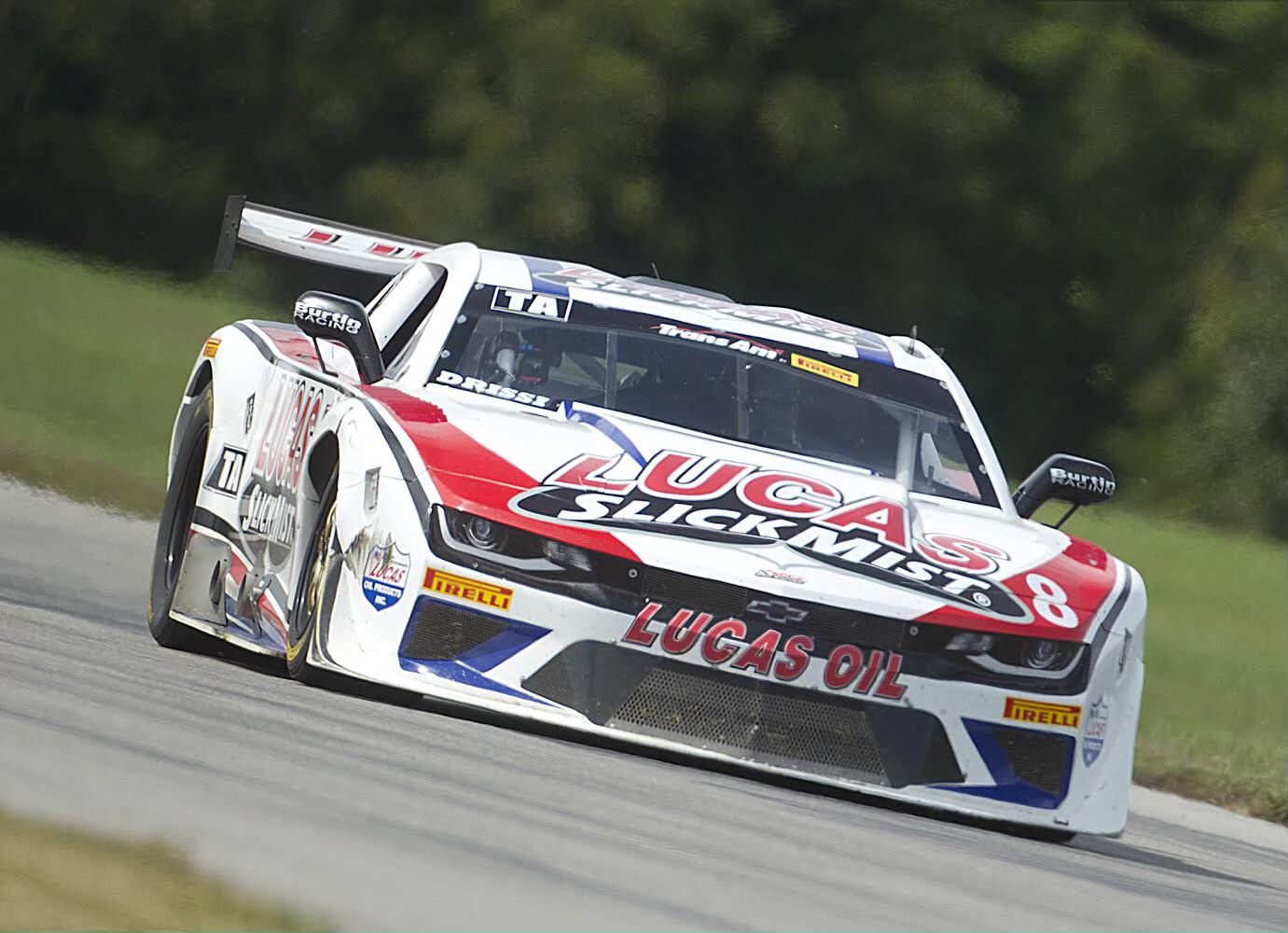 Sebring, FL (February 18, 2021) – Trans Am Presented by Pirelli Championship driver Tomy Drissi is starting off another year of excitement at Sebring International Raceway with Lucas Oil SlickMist and Burtin Racing. Continuing with last year's streaming, Tomy Drissi...