ELKHART LAKE, WI. – August 28, 2018 – The Burtin Racing cars again demonstrated their pace and competitiveness at Road America this weekend where bad luck robbed Lawrence Loshak in the No. 2 Pennzoil/ETE/GoShare Chevrolet Camaro of a likely win while Tomy Drissi fought all the way for a richly deserved sixth place in the No. 8 The Predator Chevrolet Camaro at the Ryan Companies Road America Classic.
Loshak, who grew up watching Trans Am cars race at Road America started Round 7 of the 2018 Trans Am Series presented by Pirelli weekend from the Pole position. Posting a chart-topping time of 2:04.587 around the 4.028-mile Road America circuit in Friday qualifying – his best time nearly two-seconds faster than the second qualifier. The Wisconsin native then took a quick lead on the field and was pulling steadily away from the pack. Pulling out front by over two seconds ahead of Boris Said. Loshak posted the fastest lap of the race, 2.07.783, further helping him build out a tremendous lead over the Trans Am field. It was looking like home town domination until an incident with track debris coming up under the car. This resulted in a fatal power steering and water pump failure – forcing a pit on lap 18 and a very unlucky 13th place in the TA class.
Meanwhile, The Predator Chevrolet Camaro, against the odds of engine trouble all weekend, completed the race with a solid performance. Tomy Drissi drove the spectacular looking No. 8 The Predator car to a sixth place.
For Lawrence Loshak it was a roller-coaster weekend. As he said after the race, "The highs and lows of racing! To start on the pole, on my home track, in front of so many of my family, friends and co-workers was incredible. I'm truly grateful for having you all in my life. We were strong all weekend but the racing gods had a different plan. We had a great start, door to door into Turn 1 with Dyson and we held off Boris on the restart. The Burtin crew gave me a car I could put anywhere and brake deeper than I ever imagined possible in a TA car. With Boris, Dyson and Ebben battling, I was able to keep a comfortable lead. Even though driving with my fingers crossed, some debris from the track took out my power steering and water pump belt. It was a huge weekend for us on so many levels. But we won't stop our pursuit of the Trans Am championship. I can't say thank you enough to everyone who came to the track to support us. Seeing all of you and so many wearing our Loshak Racing shirts was definitely a huge help to hold our chins up. Thank you, thank you, thank you. Until next year Road America. For now, it's on to Watkins Glen in two weeks!"
"Man, these guys worked hard," said Tomy Drissi of his Burtin Racing team. "These guys pulled all-nighters making sure The Predator Camaro would be ready for Saturday's race. Given the motor issues teams were having, we decided on a strategy of driving steady and bringing the car home in one piece. I mean, you could see everyone blowing motors throughout the race…we wanted to stay in the hunt and be there at the end. We got as high as fourth, but got shuffled back to sixth. I may have erred on the side of caution, keeping the revs low and shifting early. I felt bad for my teammate Lawrence Loshak….he had a strong run early in the race. I'm confident we had a podium car, but given the conditions and the week we had, I'm happy with our result!"
"We had a great time with The Predator movie on the car," added Tomy Drissi. "It looked great and fans loved it. We'll go hunting again at Watkins Glen. Thanks to Claudio and all the Burtin guys for their hard work," said Tomy. "They're a great crew and a joy to be around."
Leaving Road America Loshak slipped to third behind Chris Dyson in the overall Trans Am presented by Pirelli Championship standings, 42 points behind leader Ernie Francis Jr. Tomy Drissi remains in second place in the Northern Cup, 28 points behind Paul Fix, after a partial schedule commitment and missing the Pittsburgh race weekend – where teammate Loshak scored his first TA win.
With the fastest cars on the grid, the Burtin Racing team from Georgia are understandably looking forward rather than back, Round 8 of this year's Trans Am Championship takes place at a track where the team has come up with success last season. The 2018 Trans Am Series presented by Pirelli returns to action at the legendary Watkins Glen International – formerly home of the Formula One United States Grand Prix – the weekend of September 7 through 9. The corresponding race was a breakthrough win last year with Andy Lally and the team will no doubt be seeking to repeat last year's victory.
The full recap of the Ryan Companies Road America Race is September 16 at 2pm ET on the CBS Sports Network.
Fans can keep up with the Trans Am Series presented by Pirelli throughout the championship season at www.gotransam.com, on Facebook and at facebook.com/gotransam and on Twitter at @gotransam.
The latest event coverage and updates from Burtin Racing can be found at www.burtinracing.com. All the news from Lawrence Loshak is at loshakracing.com and Tomy Drissi's website is at tomydrissi.com.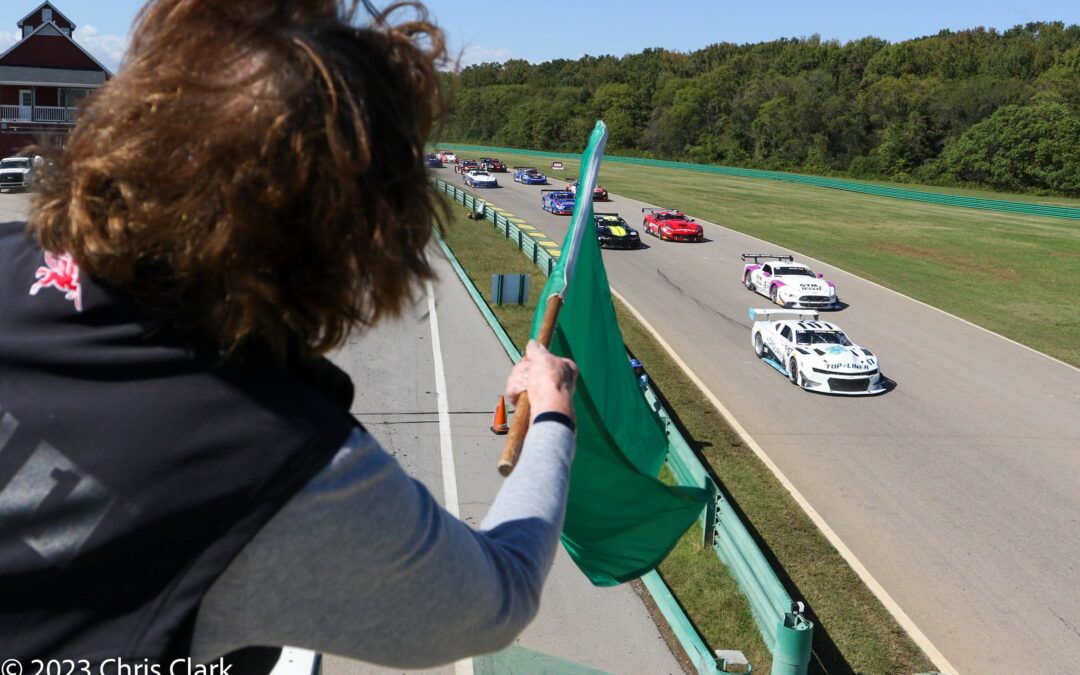 [el_dynamic_masonry_gallery number_of_images="22" gallery_order_by="title" gallery_order="ASC" include_categories="79" number_of_columns="2" image_size="large" show_title="on" enable_lightbox="on" _builder_version="4.22.2" _module_preset="default"...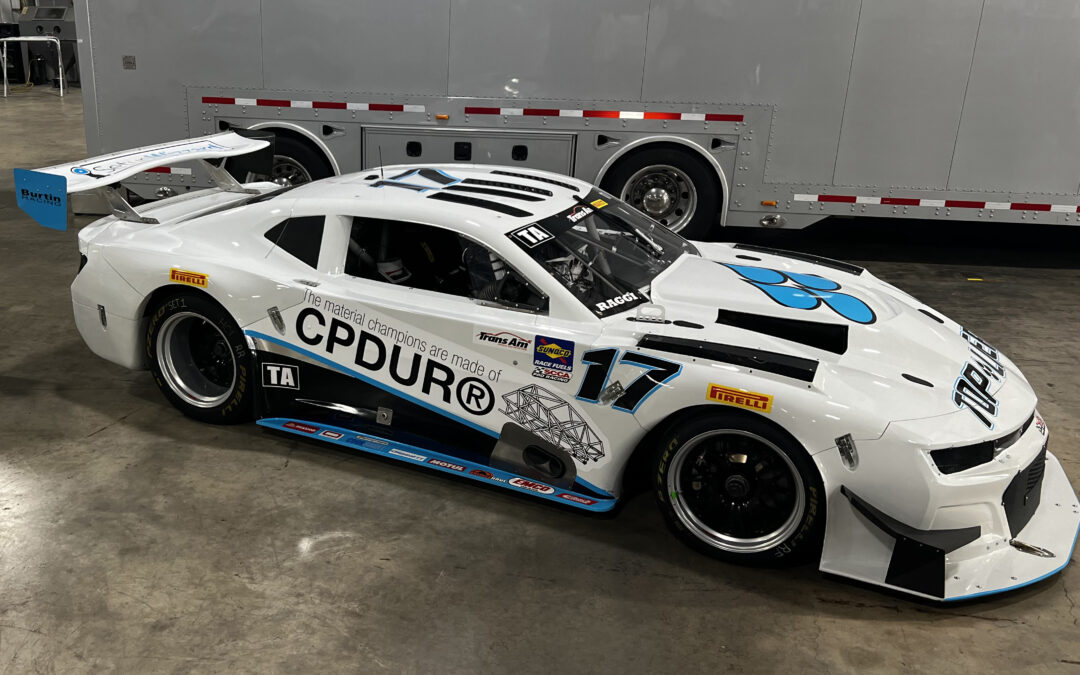 Alton,VA (October 3, 2923) - Get ready to witness the return of Martin "Raggi" Ragginger to the top tier class in the Trans Am Series Presented by Pirelli series at VIR this weekend! The Austrian-born racer will be taking the wheel of the Chevy Camaro, built and...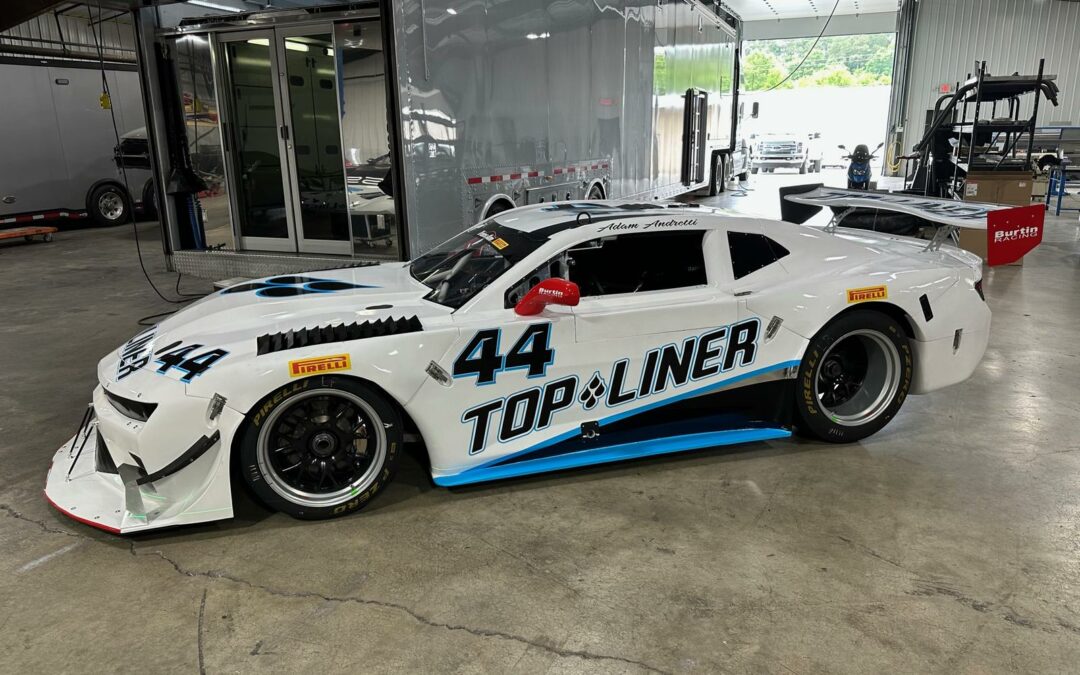 Claudio Burtin to Make First Start of 2023, Adam Andretti to Drive Second Burtin Racing Entry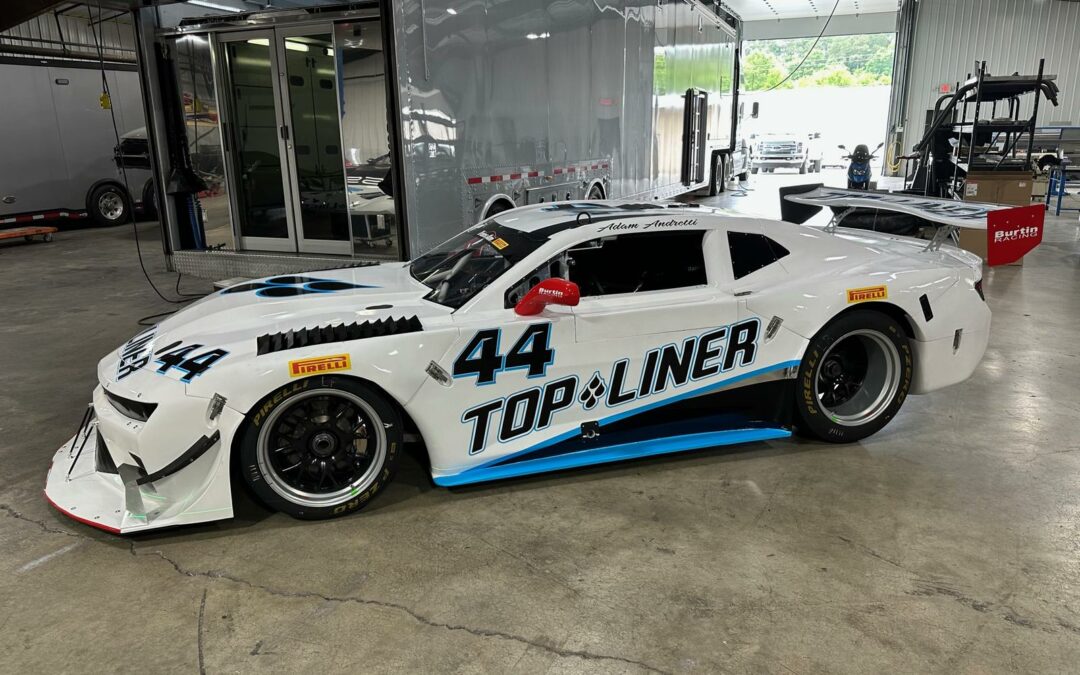 Claudio Burtin to Make First Start of 2023, Adam Andretti to Drive Second Burtin Racing Entry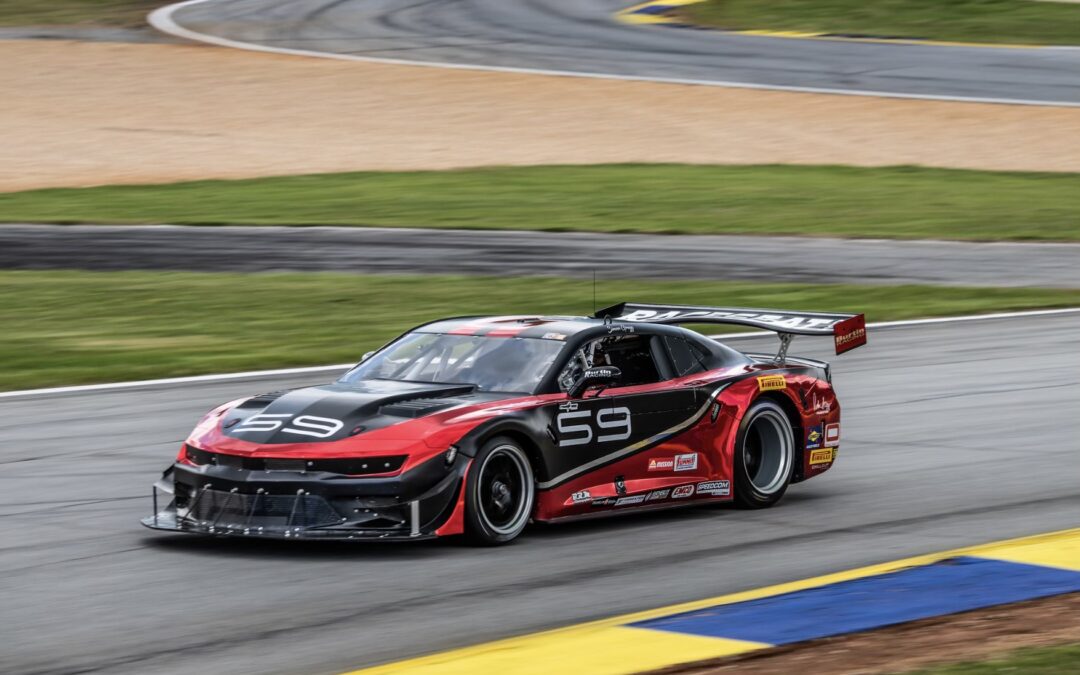 Braselton, GA May 1, 2023 - Veteran driver and Trans Am Champion, Simon Gregg, dominates Historic Sportscar Racing once again at Michelin Raceway Road Atlanta. Racing in the 2017 Burtin Racing Chevy Camaro TA1, Gregg piloted the rocket ship to first place in HRS...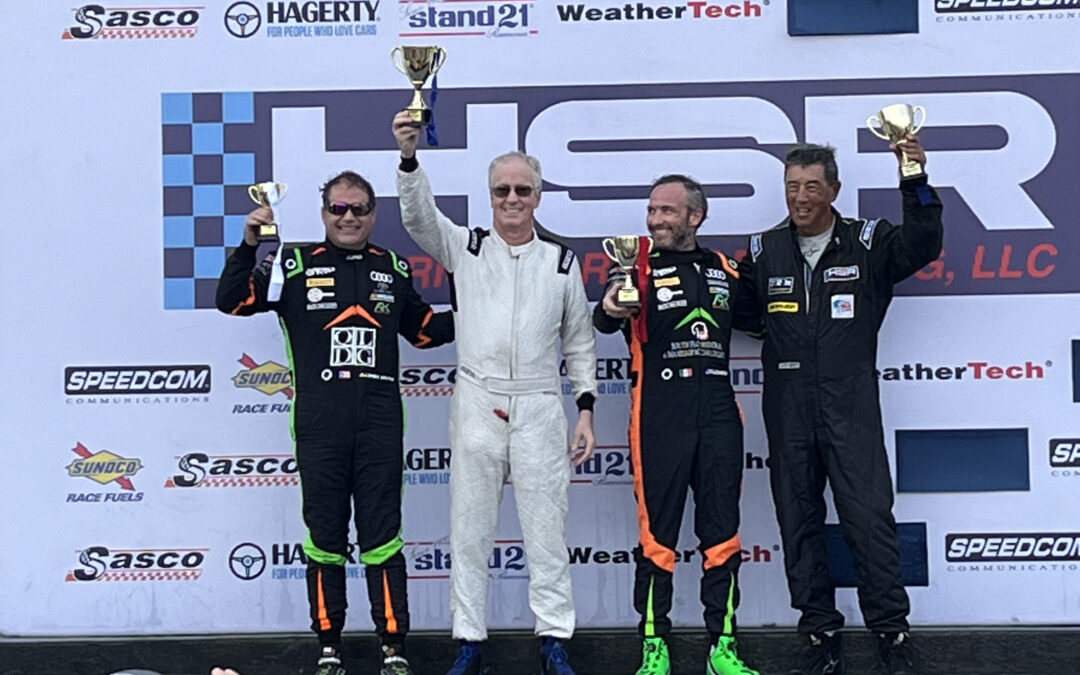 Daytona, FL November 10, 2022 - Veteran driver and Trans Am Champion, Simon Gregg, stormed Daytona International Raceway at the 2022 running of the Historic Sportcar Racing event this weekend. Dominating the podium in style, Gregg finished the weekend in 2nd in class...