Watkins Glen, NY – September 10, 2018 – Burtin Racing driver Tomy Drissi and The Predator Chevrolet Camaro performed top of class to secure the Trans Am race win at Watkins Glen International Raceway with teammate Lawrence Loshak right behind in his No. 2 Pennzoil/ETE/GoShare Camaro for a tight second place finish. A result that marks back-to-back wins for Burtin Racing at The Glen, defending a first place win last year with Andy Lally in the GoShare Camaro.
Tomy Drissi in the No. 8 The Predator Chevrolet Camaro took first place and drove to a spectacular finish in Round 8 of the 2018 Trans Am presented by Pirelli Championship that was just under half a second ahead of his teammate Lawrence Loshak in the No. 2 Pennzoil/ETE/GoShare Camaro. As it turns out, the last team 1-2 finish in TA at Watkins Glen was 23 years ago in 1995 with Fellows and Galles.
The Burtin Racing cars, as they have done all season, demonstrated quick pace in practice and qualifying. A time of 1:48:179 in Friday's key qualifying session lodged Hollywood, CA driver Tomy Drissi in sixth place on the grid – three spots behind his teammate Lawrence Loshak whose time of 1:47:193 was less than two hundredths of a second behind the Ford Mustang of his rival for the 2018 Trigon Trophy, Ernie Francis Jr.
A highly eventful race got underway late Saturday morning. An unexpected pit stop on the first lap brought Loshak and the Pennzoil Camaro down pit lane. The Burtin Racing team quickly cleaned off the front grill and Loshak remained on the lead lap and made an excellent charge of the field. Pole sitter Boris Said, in the Dodge Challenger, was early to drop out due to a wheel bearing issue. Championship leader Ernie Francis also saw trouble early, the No. 98 Ford Mustang had problems with an oil pump belt while in the lead. In a race where the lead changed hands four times, it was the durability of the Burtin Racing cars that saw them victorious. The No. 8 The Predator Chevrolet Camaro took the lead on Lap 22 and held it through to see the checkers.
"It's been a while since I've been here," said Tomy Drissi, Burtin Racing The Predator Camaro driver. "Last time at Watkins Glen I clinched the championship with a second place finish, but it was a bit of a catch-22. I was so happy but, at the same time I lost that race by so little. I wasn't sure that I'd ever get a shot at this again. Now Trans Am is back at The Glen, and I didn't want to put too much pressure on myself. The start of the race was just crazy and I probably could have pressed my advantage, but I decided to lay back and play it slow—see what happens. I hate it for the guys that ended up having trouble, especially Boris; he was so fast."
Drissi continued, "My teammate, Lawrence Loshak – that might go down as one of the coolest races between two drivers. I was faster in some places, but he was faster in others. He could have shook me loose or got into my quarter panel, but he didn't. There was respect there, and I owe him one. I want to see him get some wins coming up; he doesn't need my help—he's pretty quick. My hats off to Trans Am, Watkins Glen and my family, Lacy and the kids, thank you all."
For Lawrence Loshak the second place finish, after a first lap pit stop to clear grass from the grill of the No. 2 Pennzoil/ETE/GoShare Camaro, made way for his amazing recovery in a charge up the field. This impressive drive earned him the COOLSHIRT 'Cool Move of the Race' Award. Loshak now sits second place in the championship points only 28 behind Francis.
The Wisconsin based pilot Lawrence Loshak was full of praise for the Burtin Racing team after his race finish in the runners up spot, "It's back on, we're going to make this championship count until the last race. This was a huge points weekend for us, racing with our teammate at the end, a long battle with Amy Ruman; there's no car I'd rather be driving, there's no other team I'd rather be racing for, there's no other sponsors I'd rather be representing. We're closing in on Ernie (Francis); we're coming for you Ernie."
Team principal Claudio Burtin was also understandably jubilant after the first ever 1-2 race result for his team, "I couldn't be happier. It's no more than we have deserved for all the hard work we've put in this year and over recent seasons, but for it all to come together – and at The Glen – is a dream come true. I'm immensely proud of everyone associated with Burtin Racing."
Burtin Racing's next event is at Virginia International Raceway. To coincide with Round 9 of the 2018 Trans Am presented by Pirelli Championship, Burtin Racing is hosting a special event at the Range in Alton, Virginia. Thursday, September 20 from 7pm to 10pm, Trans Am participants are invited to a night of skeet shooting and target practice, cigars, dinner and drinks.
CBS Sports will air the Ryan Companies Road America Classic, the race preceding Watkins Glen, which will broadcast on Sunday, September 16 at 2pm ET.
The Trans Am Series presented by Pirelli race at Watkins Glen International will feature a recap show on the CBS Sports Network on Sunday, September 23 at 2pm ET.
Keep up to date will all the action from Burtin Racing at www.burtinracing.com. News from Lawrence Loshak is at loshakracing.com and Tomy Drissi Racing website is tomydrissi.com.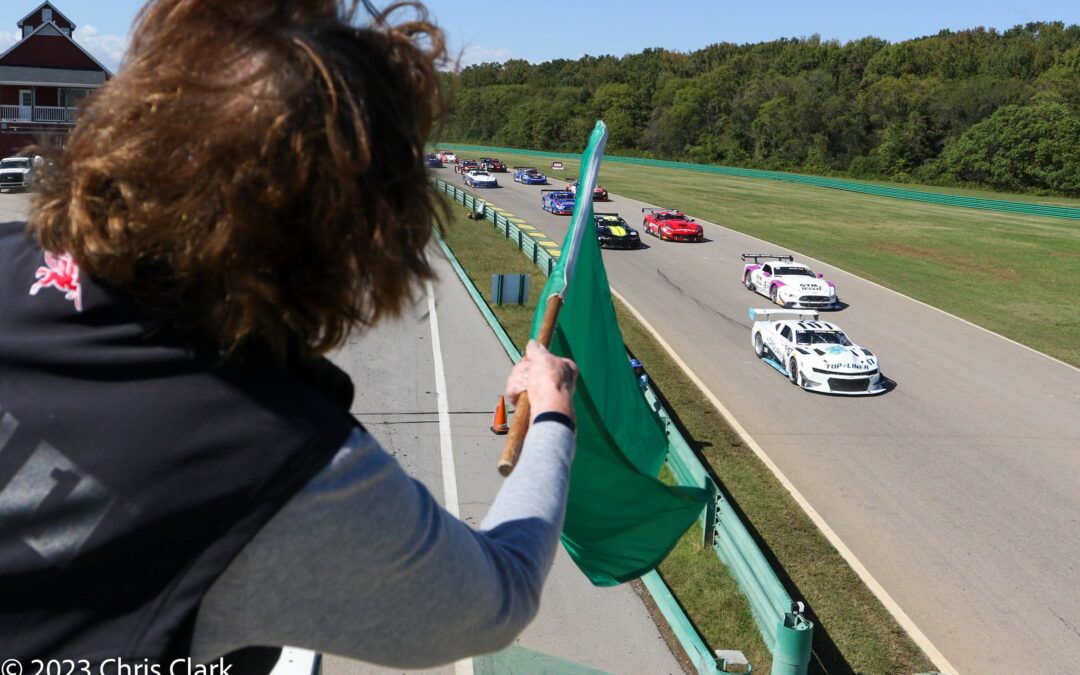 [el_dynamic_masonry_gallery number_of_images="22" gallery_order_by="title" gallery_order="ASC" include_categories="79" number_of_columns="2" image_size="large" show_title="on" enable_lightbox="on" _builder_version="4.22.2" _module_preset="default"...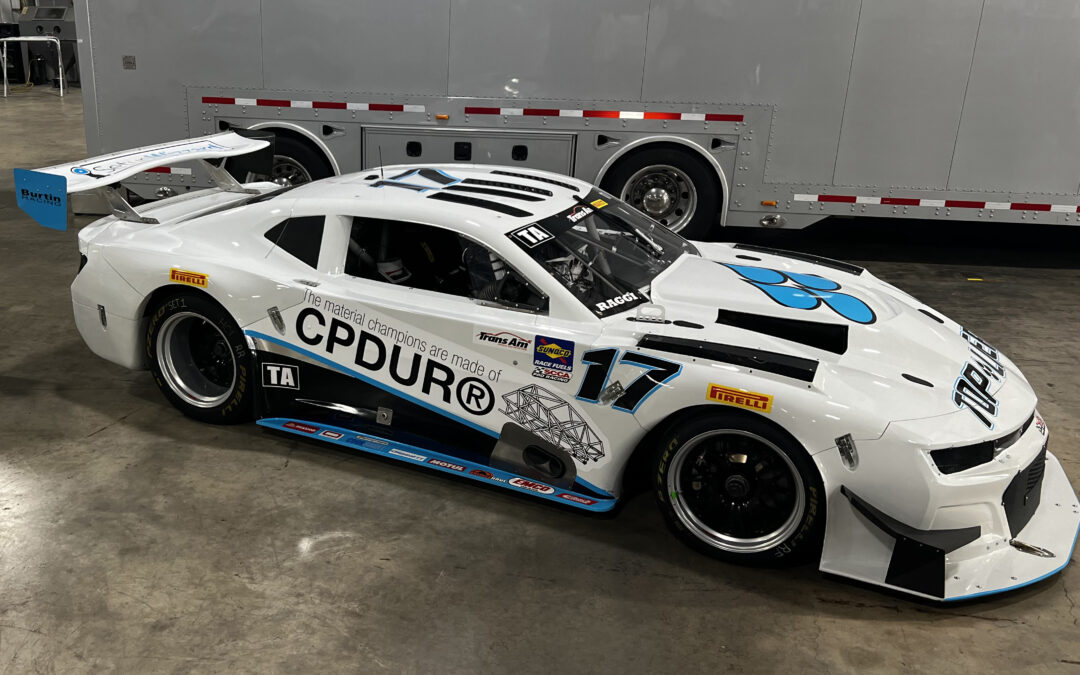 Alton,VA (October 3, 2923) - Get ready to witness the return of Martin "Raggi" Ragginger to the top tier class in the Trans Am Series Presented by Pirelli series at VIR this weekend! The Austrian-born racer will be taking the wheel of the Chevy Camaro, built and...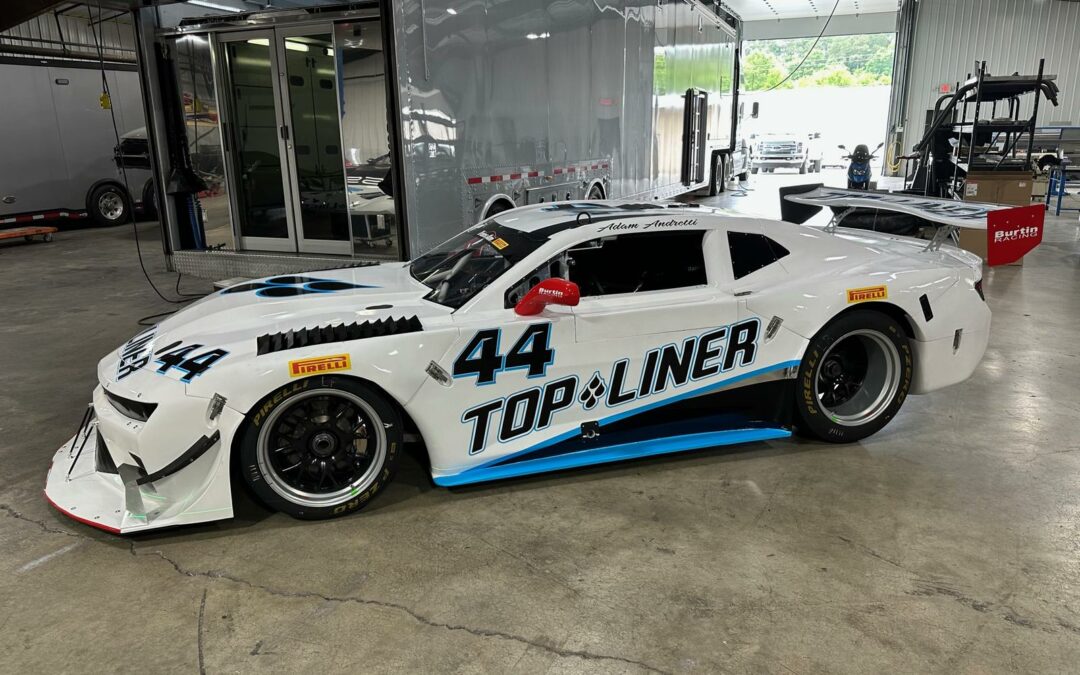 Claudio Burtin to Make First Start of 2023, Adam Andretti to Drive Second Burtin Racing Entry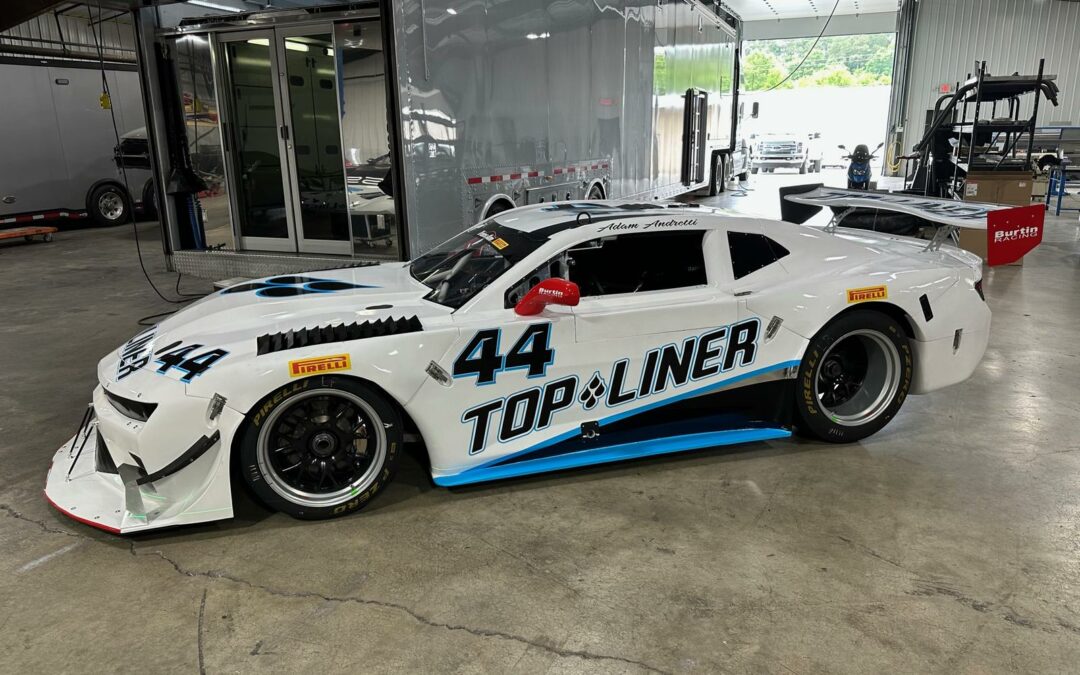 Claudio Burtin to Make First Start of 2023, Adam Andretti to Drive Second Burtin Racing Entry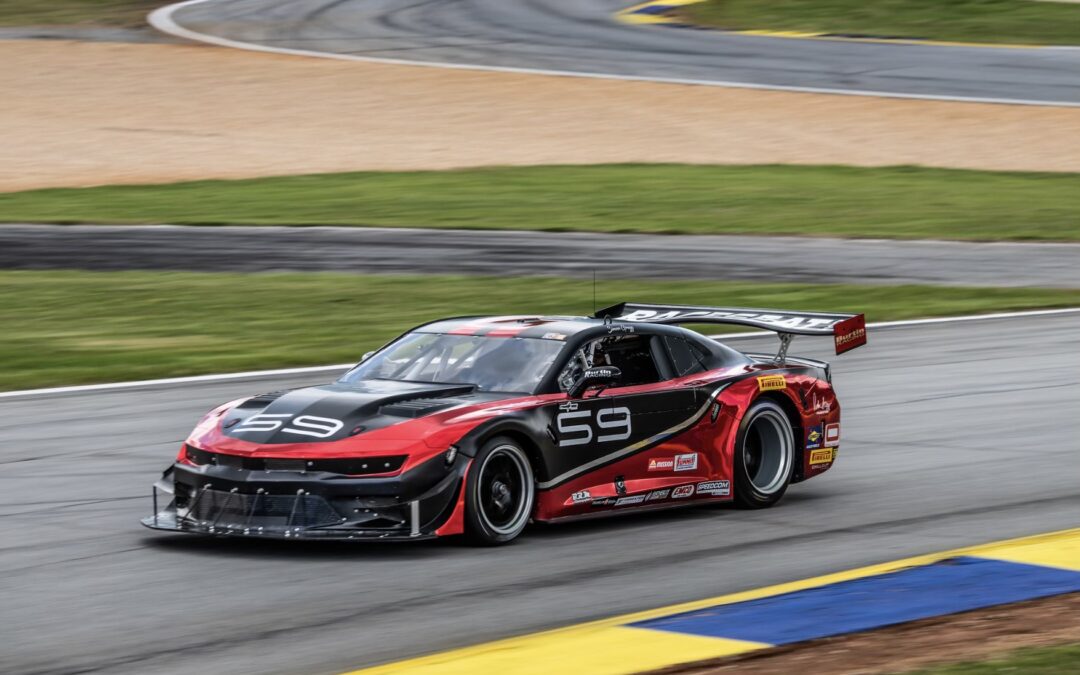 Braselton, GA May 1, 2023 - Veteran driver and Trans Am Champion, Simon Gregg, dominates Historic Sportscar Racing once again at Michelin Raceway Road Atlanta. Racing in the 2017 Burtin Racing Chevy Camaro TA1, Gregg piloted the rocket ship to first place in HRS...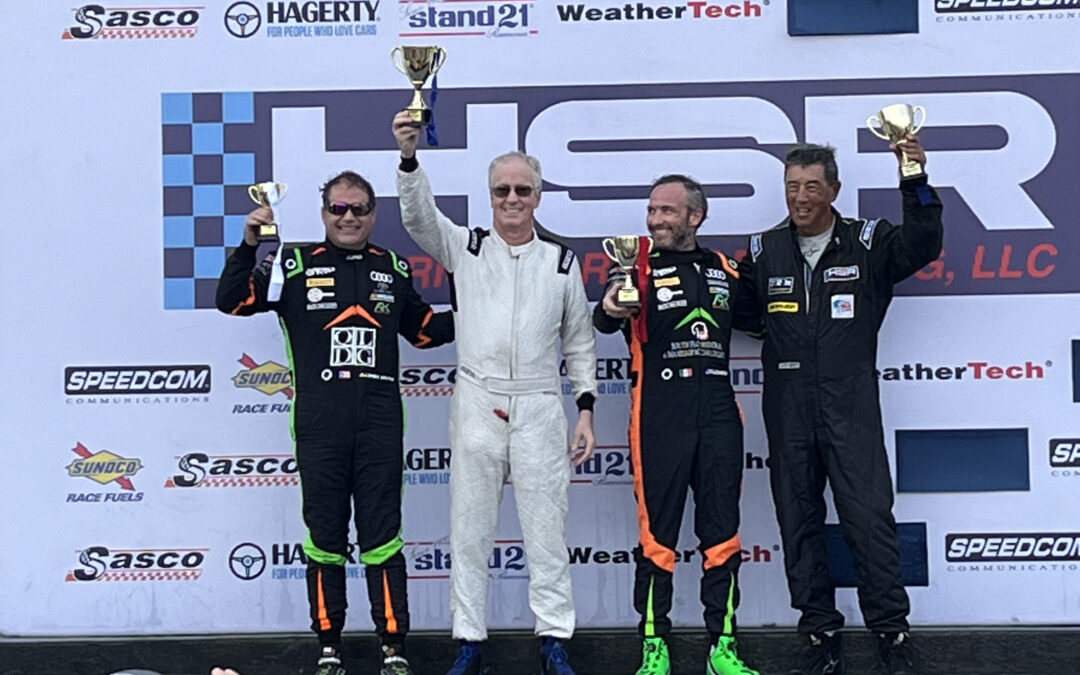 Daytona, FL November 10, 2022 - Veteran driver and Trans Am Champion, Simon Gregg, stormed Daytona International Raceway at the 2022 running of the Historic Sportcar Racing event this weekend. Dominating the podium in style, Gregg finished the weekend in 2nd in class...