Alton, VA – September 24, 2018 – An imperious display by Lawrence Loshak in Round 9 of the 2018 Trans Am presented by Pirelli Championship at Virginia International Raceway Saturday saw him lead from the green to checkered flag for the second time this season, and completed a perfect weekend trifecta of pole position, race win and a new track record for the Burtin Racing driver. The result has ignited the battle for the Trigon Trophy, the 2018 Trans Am Drivers Championship, with the gap between the hard charging Loshak and current leader Ernie Francis now down to just five points with two rounds to go. The result also meant the first ever back to back victories for the Burtin Racing team on the national Trans Am stage following the victory of Loshak's teammate Tomy Drissi earlier this month at Watkins Glen.
A perfect weekend for Loshak in the No. 2 Burtin Racing Pennzoil/ETE/GoShare Chevrolet Camaro began in earnest on Friday afternoon when the Wisconsin pilot secured his third pole position of the season. Loshak is a driver who likes to dominate a race given the opportunity, and his grid topping time of 1:45:758 gave him every chance to do so. Loshak's closest rival on the grid was Boris Said, who trailed by less than a quarter of a second. Loshak's Burtin Racing teammate Tomy Drissi qualified his spectacular liveried No. 8 The Predator Movie Chevrolet Camaro in 7th place.
For the second time this season, Loshak then achieved the remarkable feat of never being headed throughout the race. In a relatively clean race with only 5 laps raced under caution, first Chris Dyson and then Boris Said pushed him hard at times. However, Loshak showed tremendous tenacity and skill to hold off all comers for the full 31 laps and by the checkered flag he was a comfortable 4.25 seconds clear of Said, his nearest pursuer. The icing on the cake and a perfect weekend was completed for Loshak when he also set a new Trans Am track record at VIR of 1:47.521 on lap 15 in the process. Speaking after the celebrations he was understandably delighted.
"It's unbelievable," said Loshak. "Hard work pays off, and I can't thank the Burtin Racing crew enough. The whole team has stuck with it; we've had some heartbreakers, but they gave me an incredible car today. It was slippery and hot, jumping off the curbs, driving up the esses— it was a tough race. I was hoping I could back off and conserve the tires, but Boris kept the pressure and Josh Hurley was there too. I decided to push every lap, man, it's just crazy. It's five points. We're going to make this exciting all the way to the end."
Fellow Burtin Racing pilot, the Watkins Glen winner and two-time Trans Am Champion Tomy Drissi enjoyed contrasting fortunes. Embroiled in a midfield battle for the entire race, Drissi slipped one place from seventh on the grid to eighth at the flag. Lacking the edge he had at the Glen, Drissi was nevertheless magnanimous and full of praise for his Burtin Racing partner and vowed to help him win the title.
"We had a top five car this weekend, but rubbed someone trying to pass them, cut a tire and had to come in," said Tomy Drissi. "The team did a great, fast job in getting me out but only had enough time to come back up to eighth place. This was a pretty tough race for me but I'm so happy for Loshak. We've won two races in a row. I won at Watkins Glen and now he's won here at VIR. Just spectacular. I'm going to do everything in my power to help him win this championship. Thanks to all the fans at VIR and Tony Parella with all he is doing – this was such a great event this weekend with Trans Am and SVRA. Trans Am is the best racing in the world. We didn't finish the way we wanted to, we were missing a little bit of speed – sometimes it's tough. I'm a little frustrated. We're here to win, not drive around but as a team we won. Last weekend as a team we won. If we can win a couple more races I think we're going to have a Champion on our hands."
Burtin Racing boss Claudio Burtin was naturally thrilled to see his team record their first back to back victories in the Trans Am Championship.
"I never was satisfied with the lesser categories, I wanted to go to the fastest category," said Burtin this week, while his Camaros are doing the rest of the talking for him. "The Camaro has turned out be an effective and great racing package. The aero on the Camaro has been one of the real highlights."
The Trans Am Series presented by Pirelli will return to action at Circuit of The Americas, Trans Am's penultimate round, November 1-4 where Burtin Racing will be looking to extend their excellent run of form.
The first annual Burtin Racing Shootout at VIR was a huge success and the team would like to give a special thanks to Nick Rush, Danny Marshall, Deployment Cigars, Bondurant Brothers Distillery and the Spring Field Distillery. Drivers and friends joined in a fun night of BBQ and target practice to support and promote Racing for Heroes and Pit Stops for Hope.
Follow Burtin Racing online at www.burtinracing.com and on Facebook, Instagram and Twitter. Lawrence Loshak's website is loshakracing.com and Tomy Drissi is at tomydrissi.com. Stay in the loop and up to date on team news, photos, videos and more!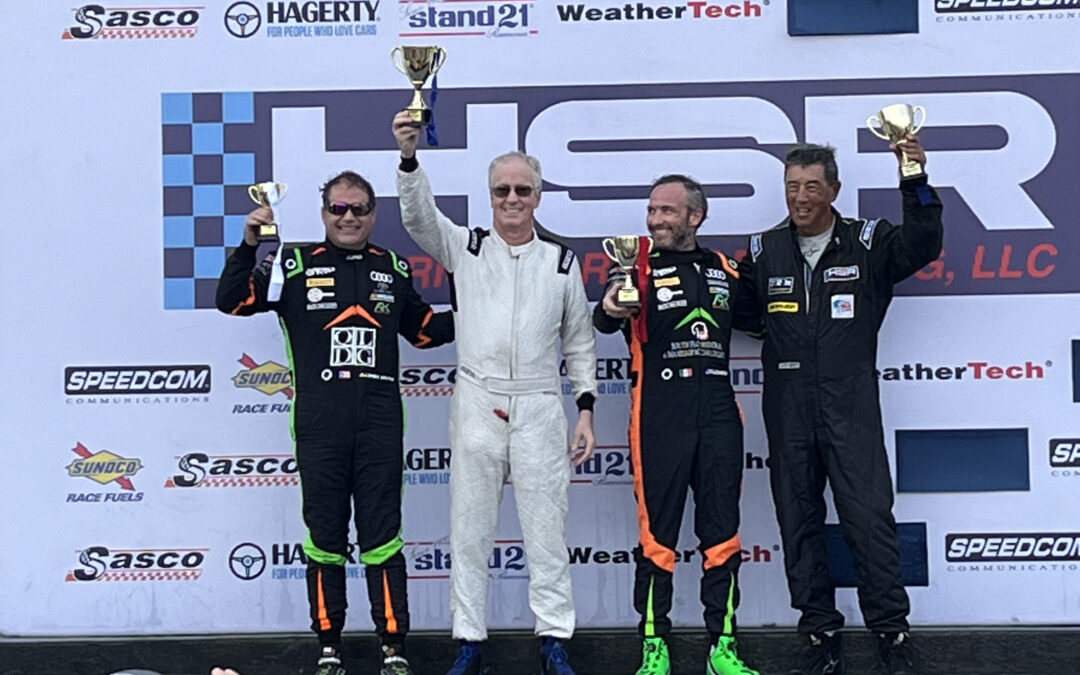 Daytona, FL November 10, 2022 - Veteran driver and Trans Am Champion, Simon Gregg, stormed Daytona International Raceway at the 2022 running of the Historic Sportcar Racing event this weekend. Dominating the podium in style, Gregg finished the weekend in 2nd in class...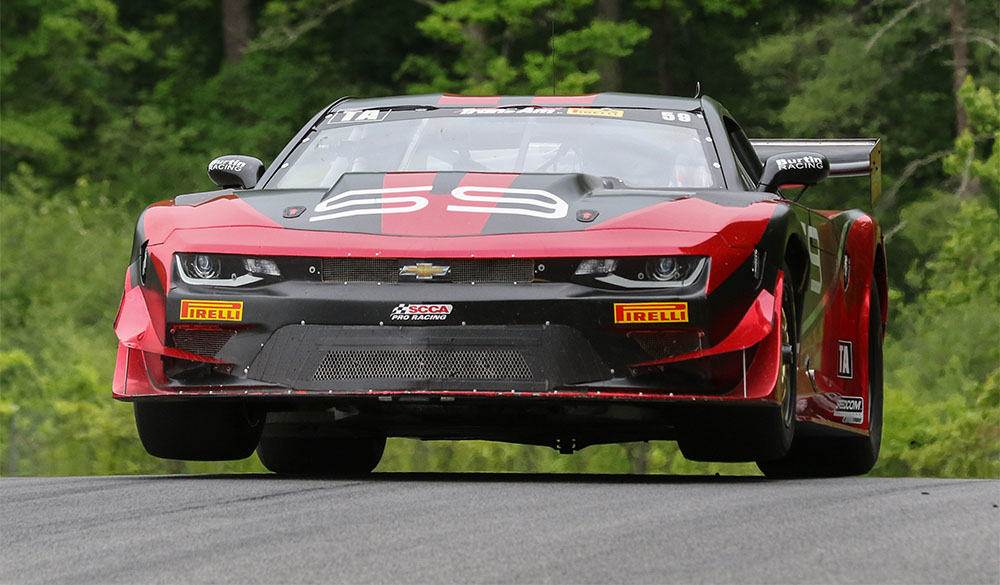 Salinas, CA (April 12, 2022) – Veteran driver, Simon Gregg, is making his 2022 debut in the Trans Am Presented by Pirelli series at Laguna Seca. After quietly passing Gentilozzi's all-time record of 207 Trans Am starts in 2021, Gregg will be adding to the legacy...
SEBRING, FL – February 26, 2022 – Martin Ragginger returns to Trans Am Series in Sebring to celebrate The Peter Gregg Foundation. Starting the weekend off strong, "Raggi" piloted the Burtin Racing Chevy Camaro to second fastest during qualifying, just 0.2 seconds...
Austin, TX (November 12, 2021) – Lucas Oil SlickMist Champion driver, Tomy Drissi, started off the final round of the 2021 Trans Am Championship Presented by Pirelli at the Circuit of The Americas strong and started the race in 3rd. After some hard racing up front and...