Austin, TX – October 18, 2018 – The Chevrolet Camaro is without doubt one of the true greats of American sportscar racing heritage, and as the 2018 Trans Am presented by Pirelli championship comes to a climax, it is once again the unmistakable Camaro that is competing for top honours. To celebrate this remarkable car, Burtin Racing is hosting a Camaro Corral and concourse at Circuit of The Americas Trans Am, the next race weekend for the series in Austin, Texas, November 2-4.
The Burtin Racing Camaro Corral is a gathering of Chevrolet Camaros of every age and vintage, so Camaro owners and their friends of all Camaro models, types and vintages are invited to attend at the Grand Plaza of the fabulous Formula One facility on Saturday, November 3 starting at 10am.
On the track this season, it's the Burtin Racing Chevrolet Camaro of Lawrence Loshak that has been in the championship hunt and breaking records. Two wins in the National Championship Series, at VIR and Pittsburgh, puts the Wisconsin ace just 5 points behind Championship leader Ernie Francis with two rounds to go – an extraordinary achievement for any driver in his first full season in the TA Class. Always fan friendly, Loshak will be taking time to meet Camaro Corral guests and fans to sign autographs in the Grand Plaza at COTA starting at 11:30am.
There is a special prize for the 'Best in Show' in the concourse presented by Pirelli with the winner to be announced at 12pm. The Camaro Corral guest that is voted by the Burtin Racing team as best looking will win a set of four (4) Pirelli tires as well as a host of team give-aways including shirts, hats and other prizes.
Parking at the Camaro Corral is free for guests on Saturday, November 3 starting at 10am. Admission to the event, paddock and other areas will require a ticket for entry. No purchase is necessary to participate in the Camaro Corral activities however guests must be present to win!
Equally at home on the street or the race track, the Chevrolet Camaro has a unique place in the history of American motorsports as well as having a special place in the hearts of the drivers, team and enthusiasts of Trans Am racing alike. An essential part of the American sports and muscle car scene for over fifty years, the Camaro has been the champion car in Trans Am no fewer than 8 times going all the way back through the series to its inception in 1966. If you own a Camaro, or if you know someone who does, be sure to be at the 2018 Burtin Racing Camaro Corral at COTA.
Round 10 of the Trans Am Series presented by Pirelli at Circuit of The Americas is scheduled to go green on Sunday, November 4 at 11:10am.
For more information on the team, Burtin Racing, please visit our website online atwww.burtinracing.com.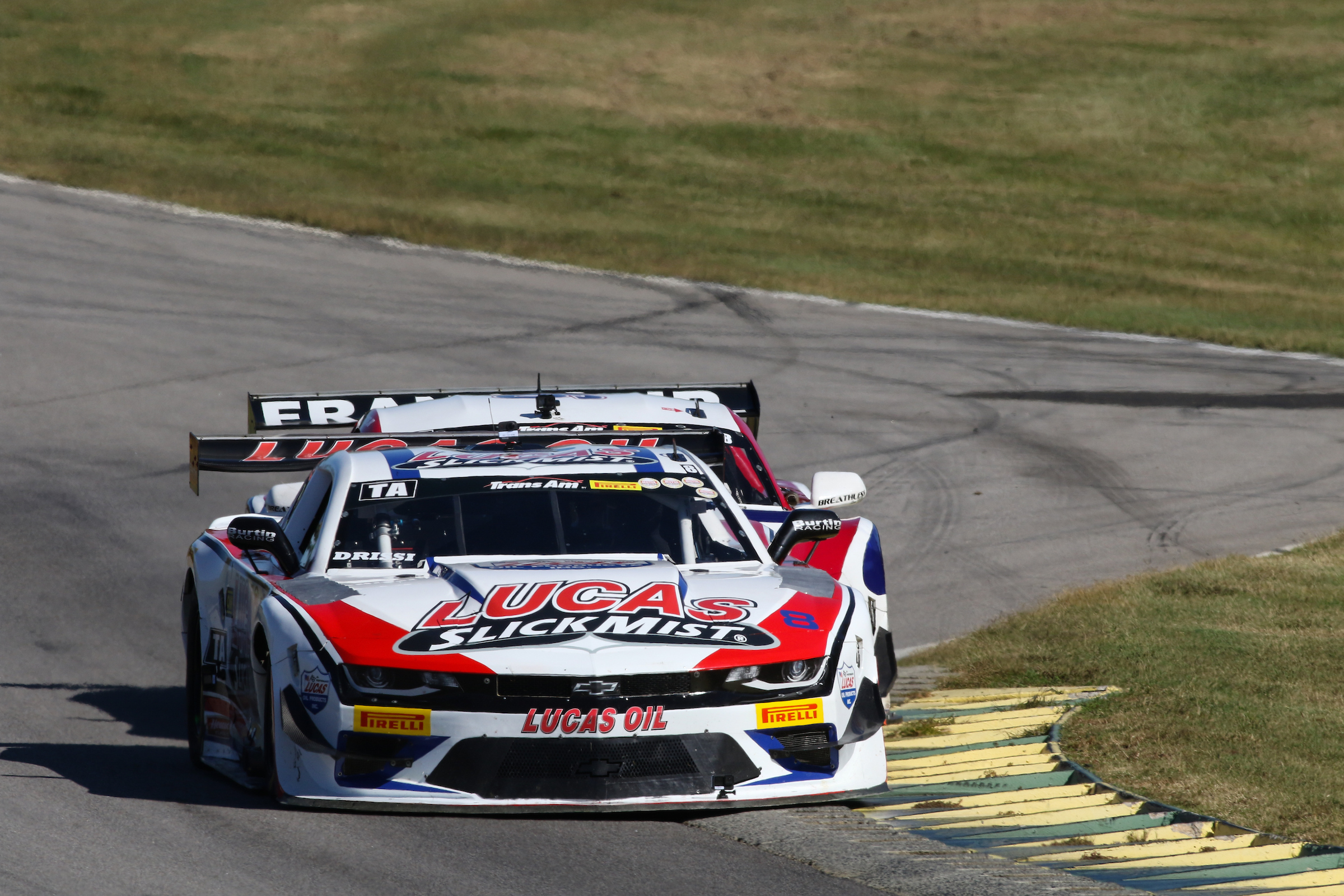 Alton, VA (September 23, 2021) – Lucas Oil SlickMist Champion driver, Tomy Drissi, suffered bad luck after retiring early as he watched the 2021 Trans Am Championship Presented by Pirelli slip away from pit lane at Virginia International Raceway. The veteran driver...
4th annual Burtin Racing & Trans Am Social Shootout is Thursday September 23rd, 2021 with Racing For Heroes at VIR. Bring your own or shoot one of RFH's full auto machine guns before retiring for good food & drink, good folks and good fun. As always, this is...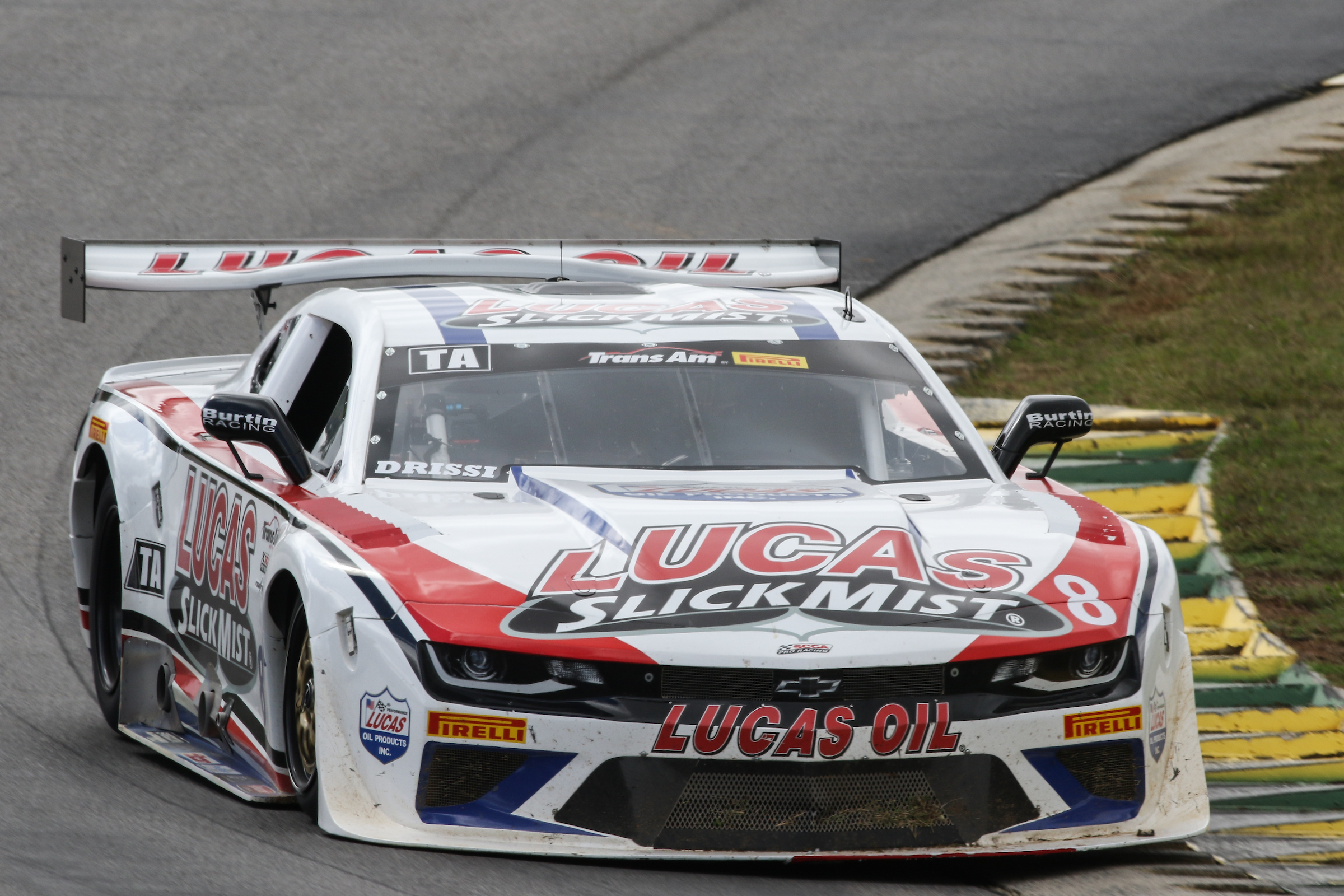 Watkins Glen, NY (September 19, 2021) – Lucas Oil SlickMist Championship driver, Tomy Drissi, saw both highs and lows at the double header weekend for the 2021 Trans Am Presented by Pirelli Championship at Watkins Glen. Drissi, being second in points, was optimistic...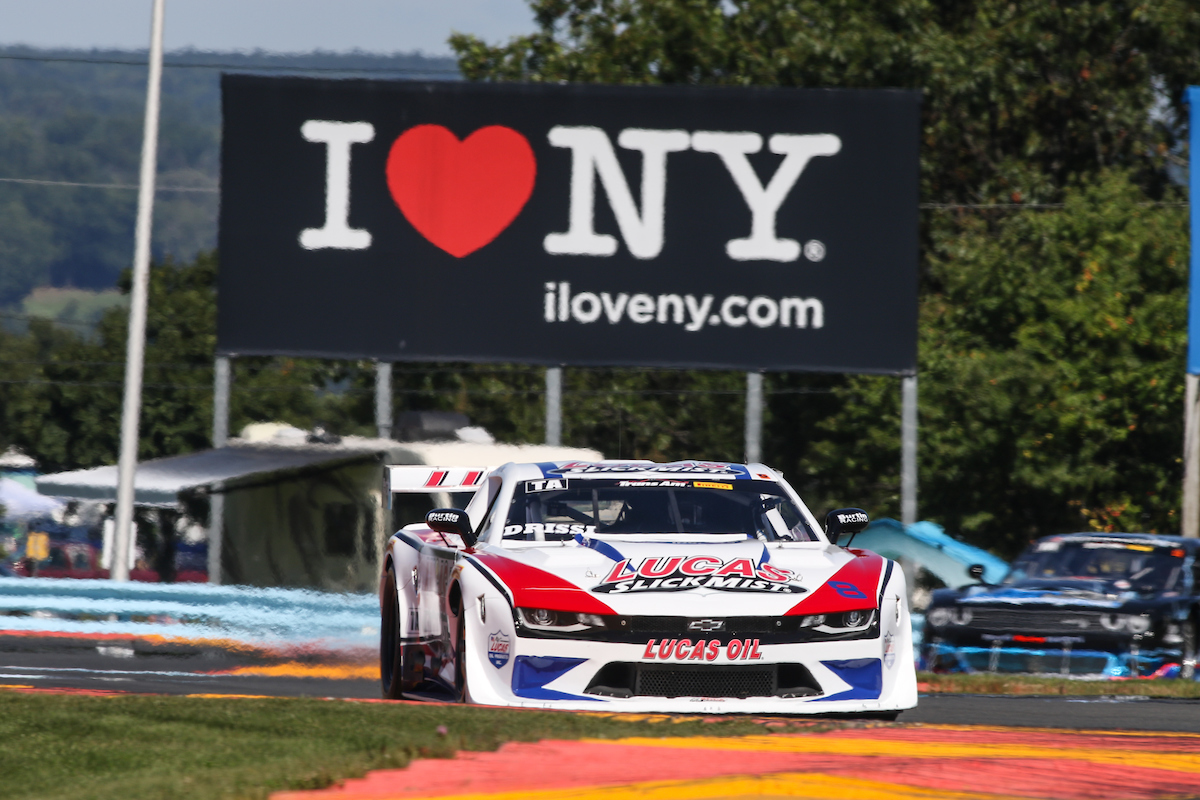 Watkins Glen, NY (September 9, 2021) – Lucas Oil SlickMist Championship driver, Tomy Drissi, is optimistic going into Watkins Glen double header for the Trans Am Presented by Pirelli 2021 season. Drissi's has always had success at the track where he clinched the...