Austin, Texas – November 6, 2018 – Round 10 of the 2018 Trans Am Championship presented by Pirelli at Circuit of The Americas (COTA) was a weekend of decidedly mixed fortunes for Burtin Racing, highlighted by a fine third place for Tomy Drissi. Debuting another spectacular motion picture promotional wrap on the car – this time featuring the The Grinch Movie – Drissi's No. 8 Burtin Racing Chevrolet Camaro climbed from the starting grid of fifth place to the third place podium spot by the checkered flag. Lawrence Loshak, however, in the No. 2 Pennzoil/ETE/GoShare Chevrolet Camaro, saw his title hopes dealt a heavy blow early on in the race, entering the pits with only three laps complete due to engine issues. Loshak and the No. 2 were unable to re-enter the contest and now head to Daytona and the final round of this year's competition, 22 points behind race winner and Championship leader Ernie Francis. The weekend also saw Burtin Racing stage a hugely successful Camaro Corral at the track, 45 cars in attendance, the first of its kind but almost certainly not the last.
Perhaps the first signs the weekend would be challenging came with the cancellation of official qualifying. A near hour-long delay in the event's schedule due to track clean up from other sessions meant that officials felt they would be unable to provide a fair and appropriate period of time for all competitors to qualify. Safety concerns due to the impending sunset and an uncertain session start time were additional factors in the series' highly controversial and potentially championship-determining decision. The grid for the TA Class race was thus set by times from the weekend's official practice sessions and no championship points were awarded.
This meant that championship challenger Lawrence Loshak started from second place on the grid with Tomy Drissi in fifth. However, an engine problem for Loshak became apparent soon after the start, and by the third lap he was forced to retire when lying second in the race standings. Entering the weekend Loshak was within five points of Championship leader going into Sunday's race, such a disappointing outcome was understandably tough to take for the ultra-competitive Wisconsin pilot. Talking after the race, Loshak summed up his day and was looking ahead already.
"I guess they say a bad day at the race track is better than a good day at the office but this is a tough one to swallow. We've had a lot of ups and downs this season [and] came back strong. Everything was going so right, we all knew, I knew, we had a really, really good race car for the race. I was just pacing myself. I saw Ernie driving hard. I saw that I didn't need to drive 100%, just stay with him thinking about the 100-mile race. It's not over till it's over, I just keep saying to myself it's not how you fall down it's how you get back up so looking forward to Daytona."
Tomy Drissi also had mechanical issues, but his didn't surface until much later in the race, allowing him to cross the line in third place, "Really happy for the whole team and they have worked so hard. We had more speed [but] on the restart something happened. The car was handling good but it seemed like something was laying down somewhere in the drive-train. We were right there with Dyson and I felt we would have had a great fight over the last five laps but something went away, so I just took it easy and we crossed that start-finish in third. I feel so bad for Loshak, he is a championship caliber driver."
Like his teammate, Drissi is also looking forward to the season finale in Florida, "Burtin Racing did a great job all-around this weekend. We promoted The Grinch which is in theaters November 9 and we will keep this livery on the car for next weekend, and you know what, let's go win Daytona!"
Saturday morning in the Grand Plaza at COTA saw the inaugural Burtin Racing Camaro Corral. This gathering to celebrate the iconic marque, still a leading competitor in Trans Am over fifty years after its debut, was attended by an impressive 45 cars, with a full set of Pirelli tires awarded to the outstanding Concourse winner, Best in Show. A great time was had by all, with Loshak signing autographs for fans and the Burtin Racing racecar of Tomy Drissi and The Grinch made a special appearance at the corral.
The Trans Am Series presented by Pirelli will now head to Daytona International Speedway for the 2018 Trans Am Series Finale, with the multi-class TA, TA2, TA3 and TA4 class contest to be held on Saturday, November 10.
Fans can keep up with the Trans Am Series presented by Pirelli at www.gotransam.com.
Follow the team and all the action from Burtin Racing at www.burtinracing.com. News from Lawrence Loshak is at loshakracing.com and Tomy Drissi's website is tomydrissi.com.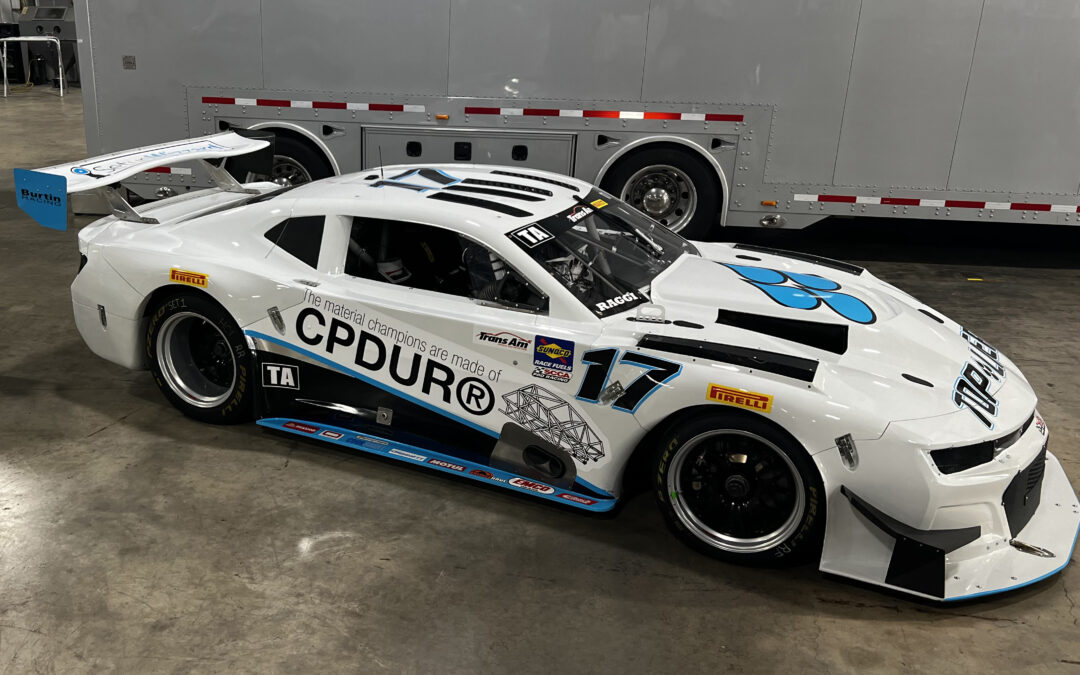 Alton,VA (October 3, 2923) - Get ready to witness the return of Martin "Raggi" Ragginger to the top tier class in the Trans Am Series Presented by Pirelli series at VIR this weekend! The Austrian-born racer will be taking the wheel of the Chevy Camaro, built and...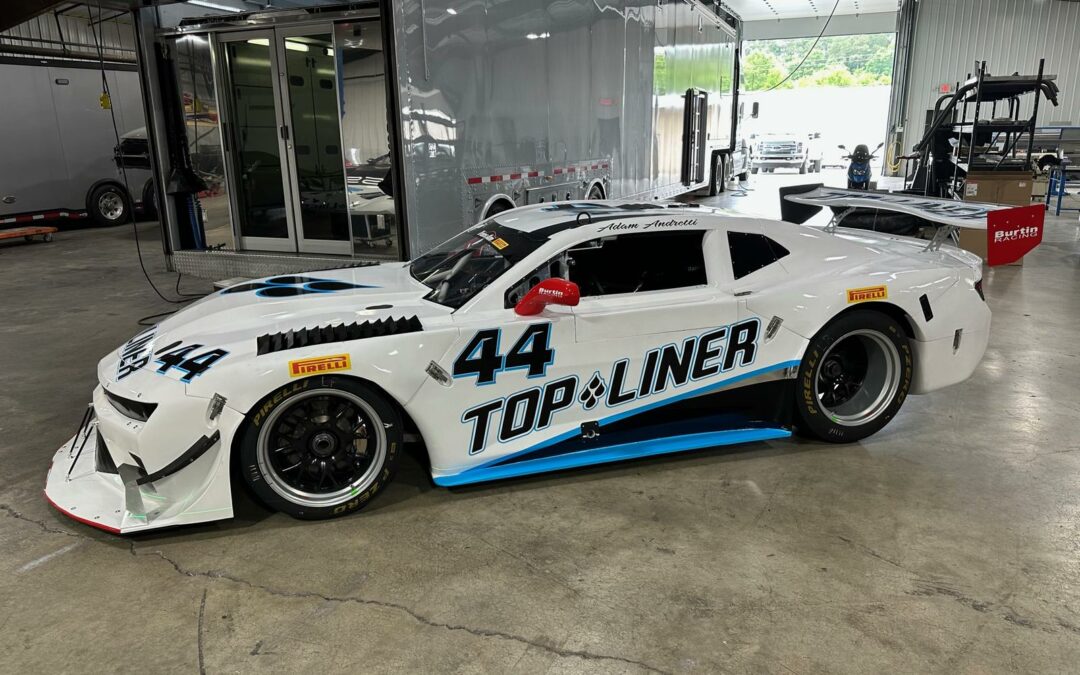 Claudio Burtin to Make First Start of 2023, Adam Andretti to Drive Second Burtin Racing Entry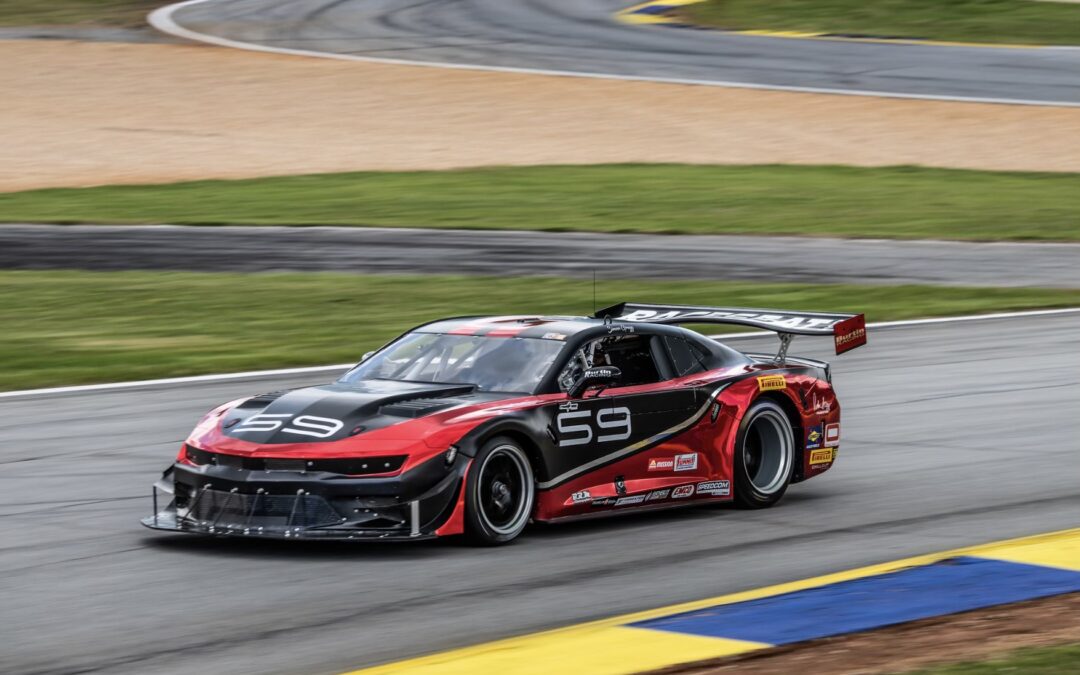 Braselton, GA May 1, 2023 - Veteran driver and Trans Am Champion, Simon Gregg, dominates Historic Sportscar Racing once again at Michelin Raceway Road Atlanta. Racing in the 2017 Burtin Racing Chevy Camaro TA1, Gregg piloted the rocket ship to first place in HRS...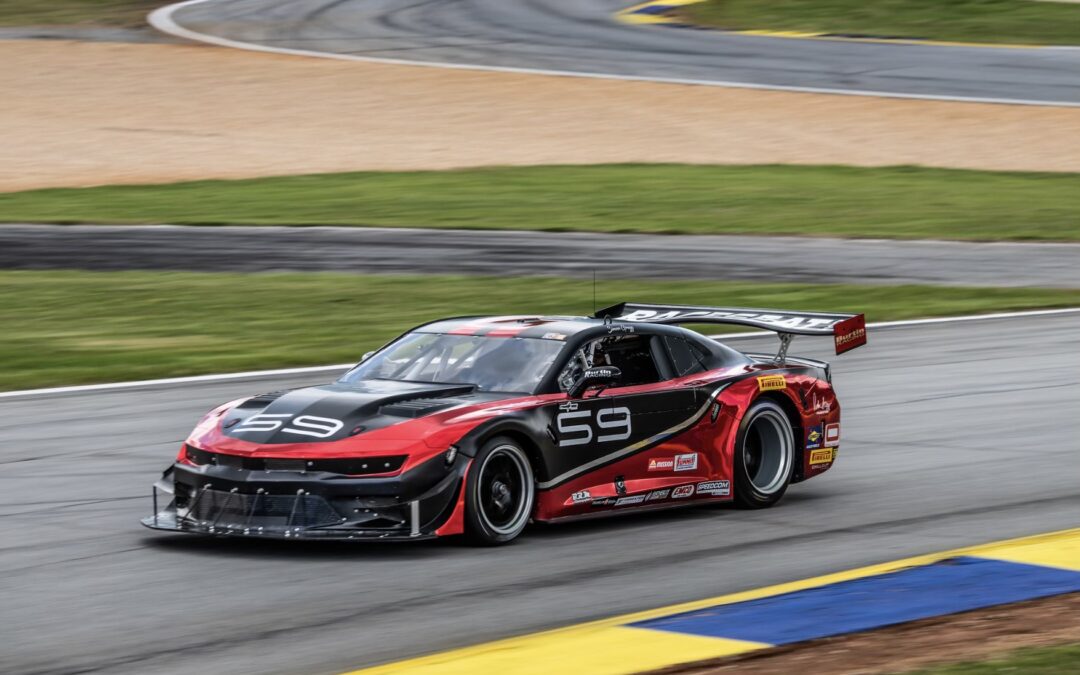 Braselton, GA May 1, 2023 - Veteran driver and Trans Am Champion, Simon Gregg, dominates Historic Sportscar Racing once again at Michelin Raceway Road Atlanta. Racing in the 2017 Burtin Racing Chevy Camaro TA1, Gregg piloted the rocket ship to first place in HRS...