Daytona, FL – November 8, 2018 – Round 11 of the 2018 Trans Am Championship presented by Pirelli sees the series at its traditional location for the season finale, the legendary Daytona International Speedway, for the last stop on the series calendar.
In what has been a breakthrough year for Burtin Racing, the Alpharetta, Georgia race team will be looking to close the season out on a high, following Tomy Drissi's stellar podium finish at Circuit of The Americas last weekend and recent wins both for himself and teammate Lawrence Loshak. Loshak, twice a winner this season at Pittsburgh and Virginia, retains an outside chance of the Trigon Trophy, the Championship prize awarded to the driver who has amassed the most points over the course of the season, so there is everything to play for in Florida. Going into the final round, Loshak sits in a clear second place in the Championship with 240 points, 22 behind Championship leader Ernie Francis and 15 ahead of his closest pursuer Chris Dyson in third place. Tomy Drissi lies in ninth place on 135 points and for just completing a partial schedule this year with two wins under his belt.
Circuit of The Americas (COTA) saw Drissi debut another spectacular motion picture promotion on the No. 8 Burtin Chevrolet Camaro out in Texas – this time featuring the The Grinch Movie – Drissi's No. 8 Chevrolet Camaro climbed from starting in fifth place to third and a podium spot by the checkered flag. Speaking ahead of the weekend's action, Drissi – already crowned the West Coast Trans Am Champion for 2018, was excited about the coming action in the Sunshine State.
"Looking forward to going to one of the most famous race tracks in the world this week," Tomy Drissi stated and the Florida track being a favorite of the two-time Trans Am champion. "I love Daytona and have a lot of time there – having raced three times in the Rolex 24 with a third and two second place finishes. It is always a great feeling to be on the podium at Daytona but I still want that Rolex! This weekend The Grinch and Tomy Drissi have one goal and that is to win for Burtin Racing, our sponsors and our fans!"
Built in 1959 by NASCAR founder William "Bill" France, Sr. to host racing that was held at the former Daytona Beach Road Course, Daytona International Speedway is a 3.56 mile circuit of twelve-turns. The banked turns with huge grandstands surrounding the track represent a very different test for Trans Am cars and drivers than the Grand Prix type Circuits at COTA and Watkins Glen.
Following practice on Thursday, qualifying for the TA Class is scheduled for an eighteen-minute slot starting at 12:30 p.m. on Friday. The race itself is over 29 laps, totaling 103.24 miles. As is traditional, the evening sees the annual Trans Am banquet and prize giving for the season awards and presentations on Saturday evening in Daytona Beach.
The TV broadcast of the weekend's action is set to air on the CBS Sports Network December 2 at 2:00 p.m. ET .
Keep up to date will all the action from Burtin Racing at www.burtinracing.com. News from Lawrence Loshak is at loshakracing.com and Tomy Drissi Racing website is tomydrissi.com.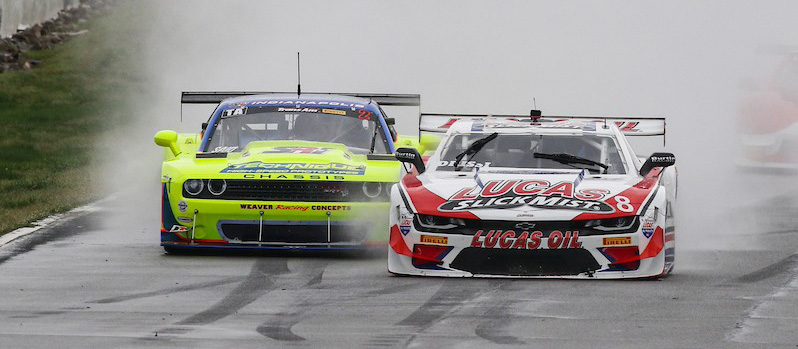 Braselton, GA (March 31, 2021) – After Tomy Drissi started the talented field of drivers on pole of Round 2 during the 2021 Trans Am Presented by Pirelli Championship at Road Atlanta, the Lucas Oil SlickMist Camaro was met with unforeseen technical difficulties that...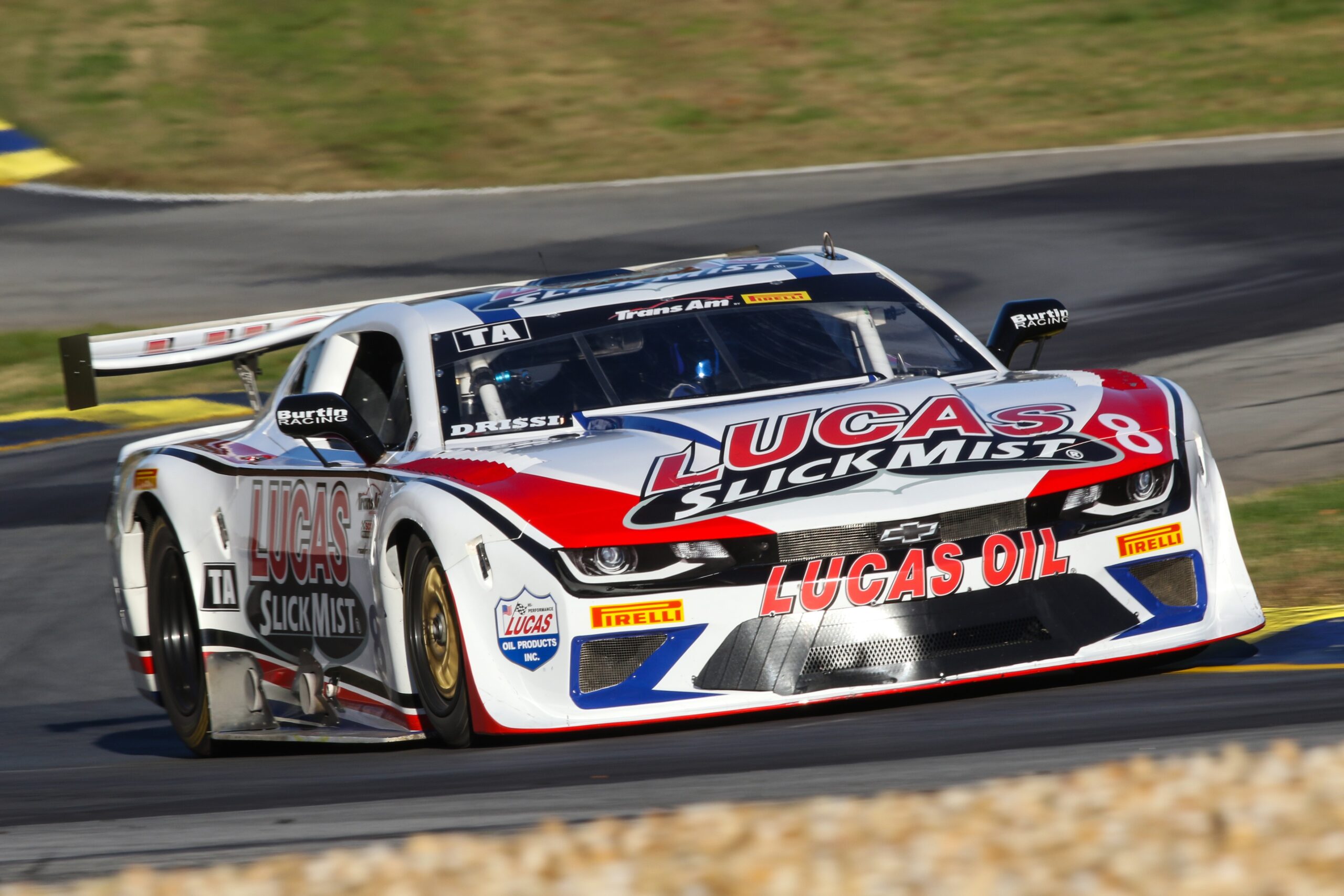 Braselton, GA (March 25, 2021) – After a solid start to the 2021 Trans Am Presented by Pirelli Championship season, Lucas Oil SlickMist driver Tomy Drissi heads to Road Atlanta 3rd place in the Championship standings as a force to be reckoned with. In addition to the...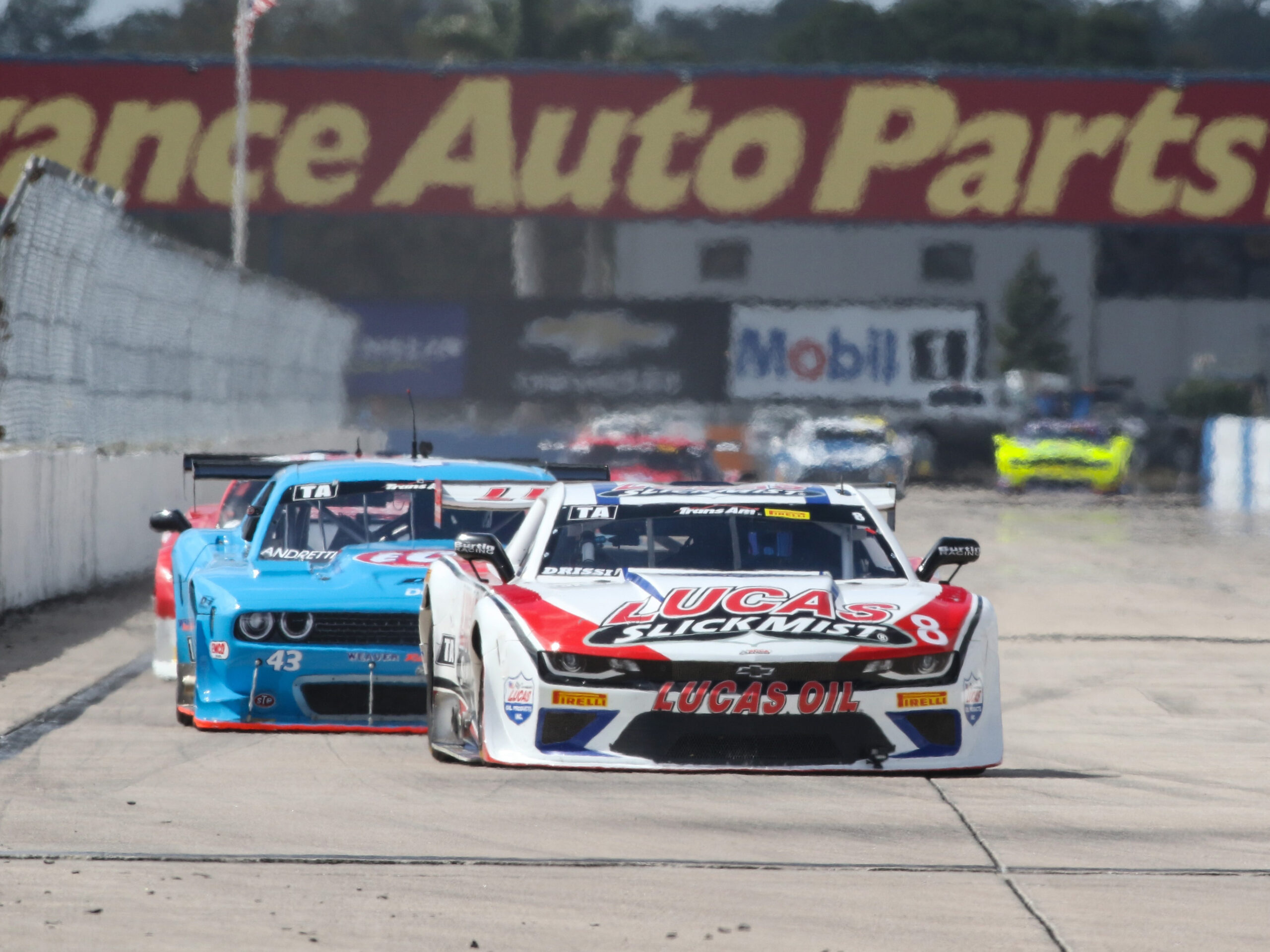 Sebring, FL (February 25, 2021) – Trans Am Presented by Pirelli Championship driver Tomy Drissi started off another year at Sebring International Raceway with Lucas Oil SlickMist and Burtin Racing. Starting the weekend off as a true Rockin-Moroccan by setting the...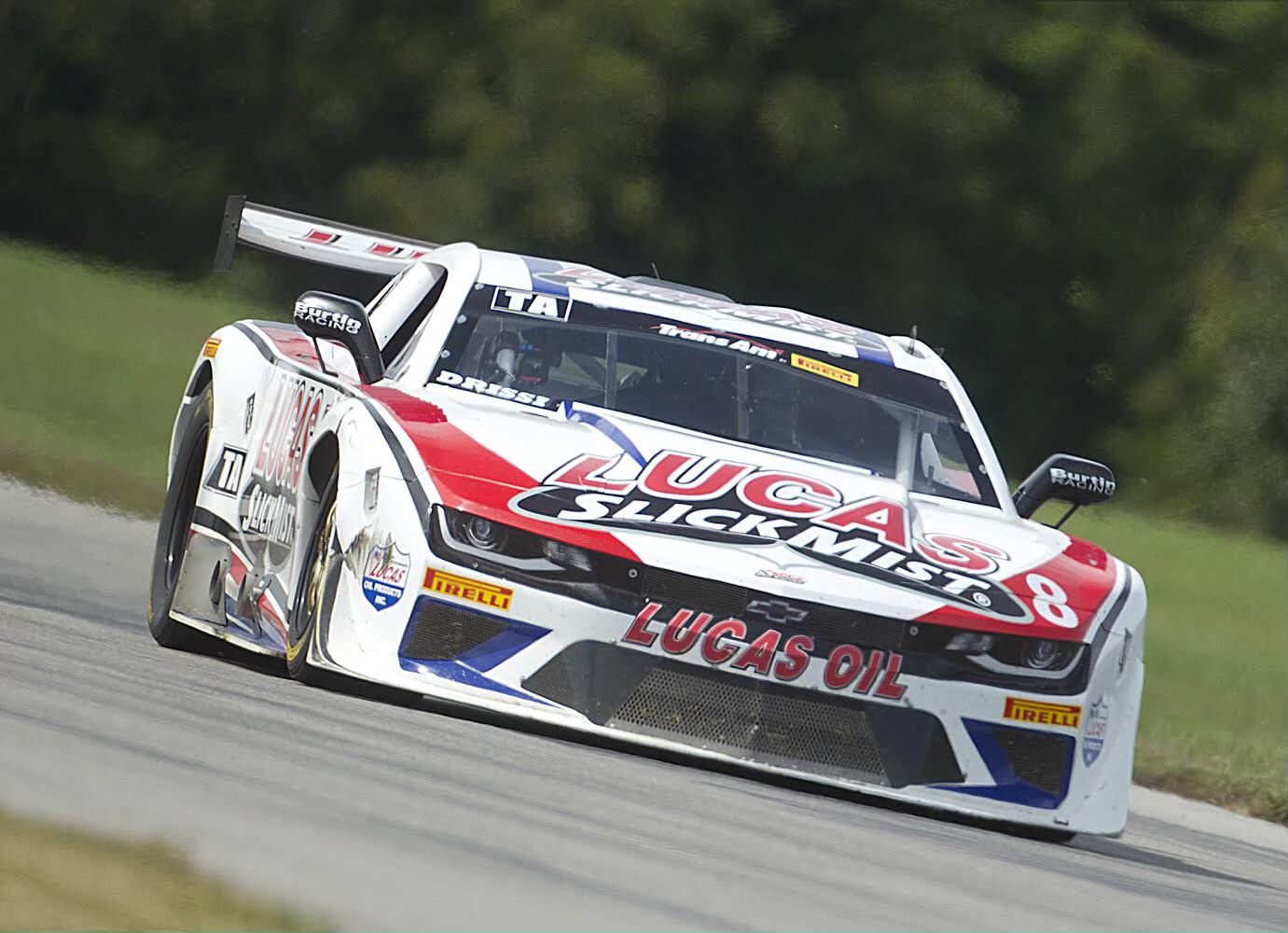 Sebring, FL (February 18, 2021) – Trans Am Presented by Pirelli Championship driver Tomy Drissi is starting off another year of excitement at Sebring International Raceway with Lucas Oil SlickMist and Burtin Racing. Continuing with last year's streaming, Tomy Drissi...