Sebring, FL – February 28, 2019 – The 2019 Trans Am presented by Pirelli Championships are set to get started this weekend at Sebring International Raceway under the highly anticipated Florida sunshine. March 1-3 are the dates to officially host the Sebring Vintage Classic with SVRA and Trans Am together for a spectator friendly event.
Excited to announce the Chevrolet Camaro duo return for the second season in a row – the Atlanta based Burtin Racing team will be doubly represented in their quest for TA honors. Tomy Drissi and Lawence Loshak are back and in the hunt for Championship glory with Burtin Racing. Each Camaro decorated with the Axalta "Color of the Year" Sahara Bronze as debuted earlier this year at the North American International Auto Show.
Adding to the season changes for Burtin Racing is a new direction for the engine program. Earnhardt Childress Racing will be supplying power for both TA Chevrolet Camaros while continuing to utilize the venerable SB2.2 platform. The team has compliments when speaking of the ECR staff that has been fantastic to work with over the winter. A positive partnership with goals of race wins and a championship hunt all lay ahead in 2019.
Coming on-board for this year is team partner Auto PLAYHOUSE – the brainchild of team Principal Claudio Burtin. Auto PLAYHOUSE is the motorsport and performance enthusiast's dream – custom high-performance tuning, engineering and bodywork. APH offers services for modern and vintage track cars needing preparations with a state-of-the-art facility conveniently located just north of Atlanta.
The Burtin Racing team will debut this year's Axalta "Color of the Year" Sahara Bronze paintwork and the new Auto PLAYHOUSE theme livery in Sebring. Piloting the No. 8 Dark Phoenix / Auto PLAYHOUSE Chevrolet Camaro is former Trans Am Champion and the man who lifted the 2018 West Coast Championship for Burtin Racing, Tomy Drissi.
Behind the wheel of the No. 3 Auto PLAYHOUSE / Pennzoil Chevrolet Camaro at Sebring is the dual 2018 race winner and last year's Trans Am Drivers Championship Runner-up, Lawrence Loshak. Loshak, who narrowly missed out being crowned Champion is 2018. Loshak will be aiming to go one better this year while Tomy Drissi "The Rockin' Moroccan will be bidding to mark the tenth anniversary of his championship achievement by again challenging for the driver's title. Both men took the checkered flag for Burtin Racing last year – Loshak twice with a win at Pittsburgh and Virginia International Raceway and Drissi at Watkins Glen, where Loshak finished hard on his bumper to complete a historic 1-2 for Burtin Racing. Drissi also won in 2018 at the iconic Indianapolis Motor Speedway in the West Coast Championship race.
Loshak shared his comments earlier this week, "After winning VIR, being five points away from winning the championship and losing motors in the final two race…the off-season has been too long. We have many things to be proud of, we had a remarkable season last year with two wins and three second place finishes in our first-year racing with Burtin Racing. I can't say enough about the owner, Claudio Burtin. He's assembled an incredible team of talent. Gary Selix Jr and Gary Selix III, now 3 generations of the Protofab heritage, I know his dad is proud of what these two have accomplished. Terry St.Martin and Damon Lockhart are just icing on the cake. Beyond their amazing abilities, their dedication and skill are unparalleled. Motec Joe is our man handling all of our data and crunching numbers. He's earned his name with experience and says a lot about his abilities and what he does for this team. JJ Furillo makes my job easier with the magic sauce he puts in our JRI shocks. And last but not least, Ralph takes care of all of us at the track and at the shop. It's a place I feel at home, with an entire group that not only believes in me but gives me a dream car to drive. These TA1 cars are absolute beasts trying to tear themselves apart with almost 900hp. The speeds are among the fastest of anything in motorsports today. So, to know the car is prepared by these professionals, I can push 110%. What's really exciting, we'll be debuting a completely new livery showcasing Axalta's color of the year, Sahara and welcoming our new partner, Auto PLAYHOUSE. Along with Pennzoil, Sonnax, GoShare and ETE Reman, we have many to impress, including our fans. To say we're excited for Sebring is an understatement, I can't even put it into words. But I'd like to personally thank Claudio Burtin for everything he's done for me, the team and the Trans Am series. Stay tuned, last season was one to remember, this season you'll never forget!"
The two Burtin Racing cars are among a highly competitive field of 17 entries for the season opener in the series defining TA class, with the action at Sebring getting underway with practice on Friday. Qualifying is on Saturday afternoon with the green for the race scheduled at 3:25 p.m. on Sunday, March 3.
"I know the team has been working so hard day and night, first thank you to Claudio and Burtin Racing for all the effort they put on the car and getting us ready," said Tomy Drissi, driver of the No. 8 Dark Phoenix / Auto PLAYHOUSE Chevrolet Camaro. "They do an awesome job and I am so proud of the team. It is great having Loshak back again with me to return this season. We will work great together and do whatever it takes to perform even better than we did last year."
Fans can follow the Trans Am Series presented by Pirelli at gotransam.com and download the Race Monitor application on any mobile device for session lap times and the race score board.
Keep up to date will all the action from Burtin Racing at www.burtinracing.com. News from Lawrence Loshak is at loshakracing.com and Tomy Drissi Racing website is tomydrissi.com.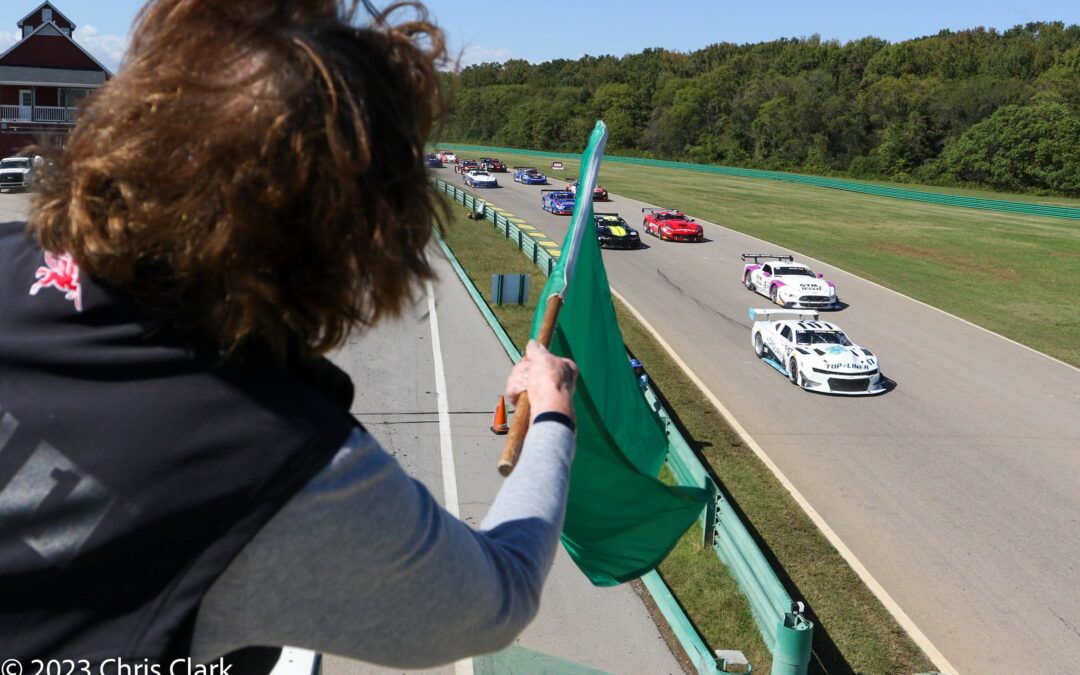 [el_dynamic_masonry_gallery number_of_images="22" gallery_order_by="title" gallery_order="ASC" include_categories="79" number_of_columns="2" image_size="large" show_title="on" enable_lightbox="on" _builder_version="4.22.2" _module_preset="default"...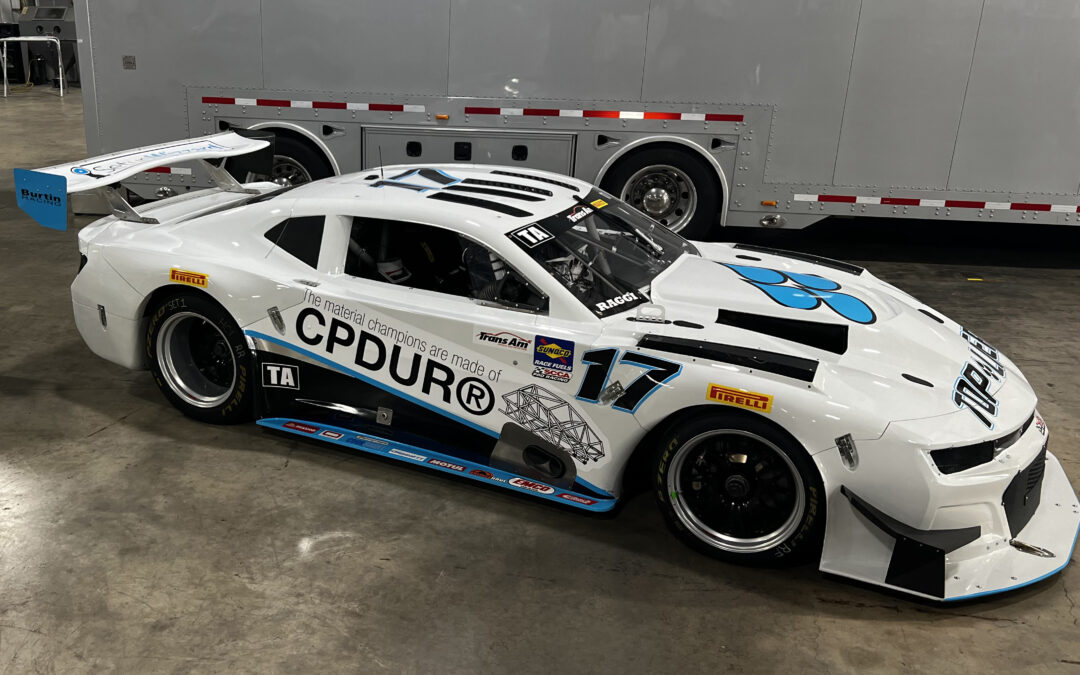 Alton,VA (October 3, 2923) - Get ready to witness the return of Martin "Raggi" Ragginger to the top tier class in the Trans Am Series Presented by Pirelli series at VIR this weekend! The Austrian-born racer will be taking the wheel of the Chevy Camaro, built and...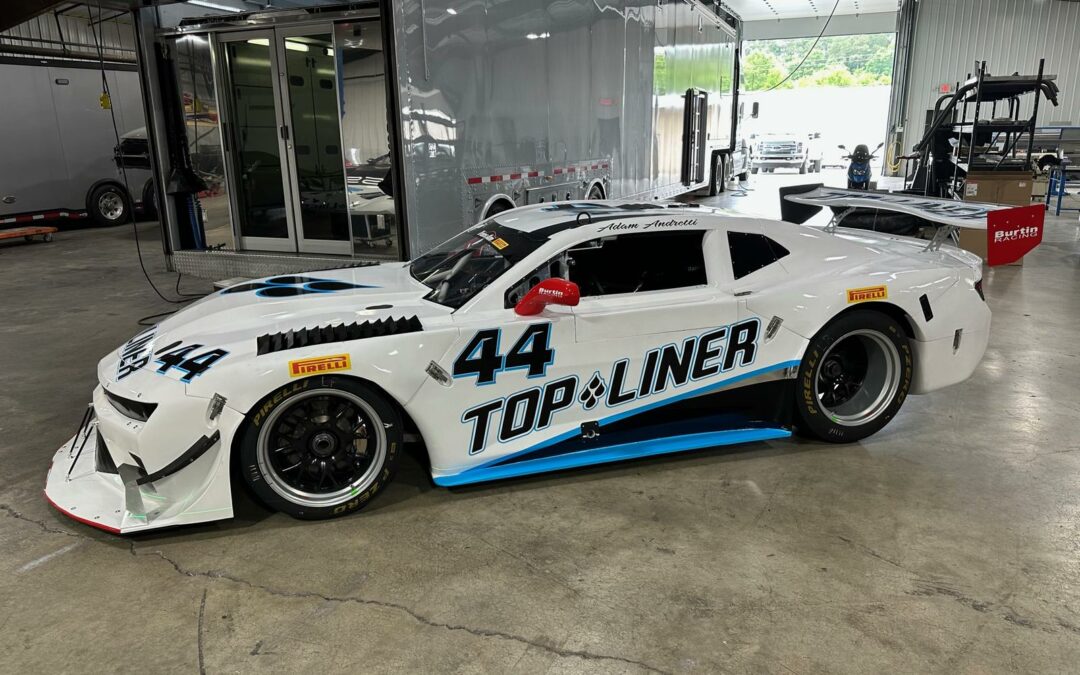 Claudio Burtin to Make First Start of 2023, Adam Andretti to Drive Second Burtin Racing Entry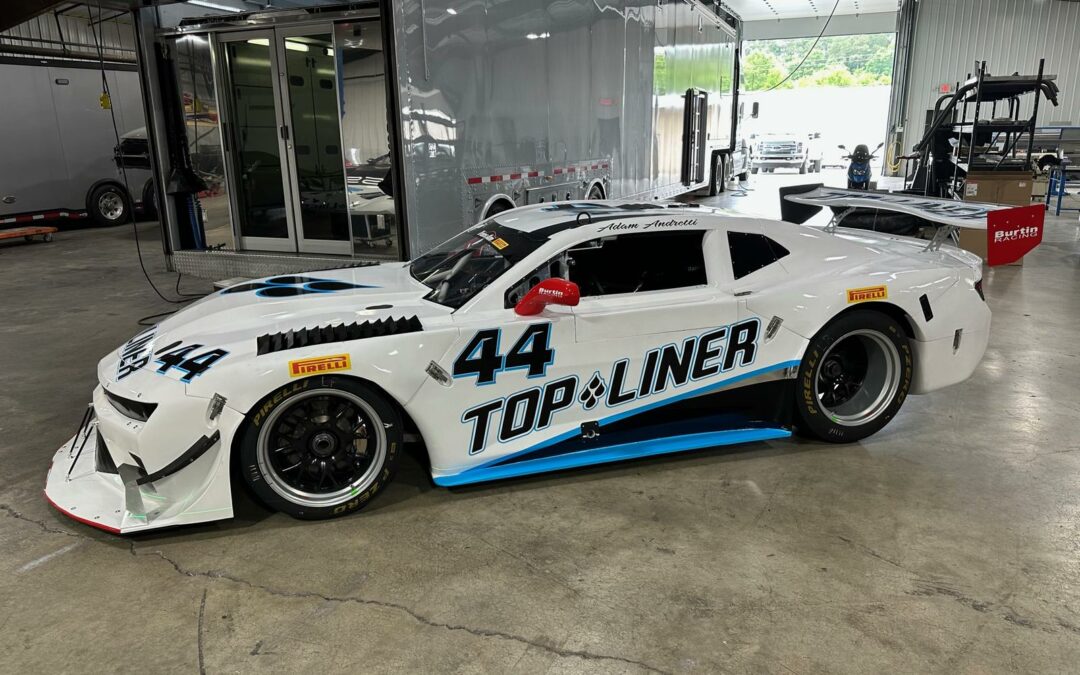 Claudio Burtin to Make First Start of 2023, Adam Andretti to Drive Second Burtin Racing Entry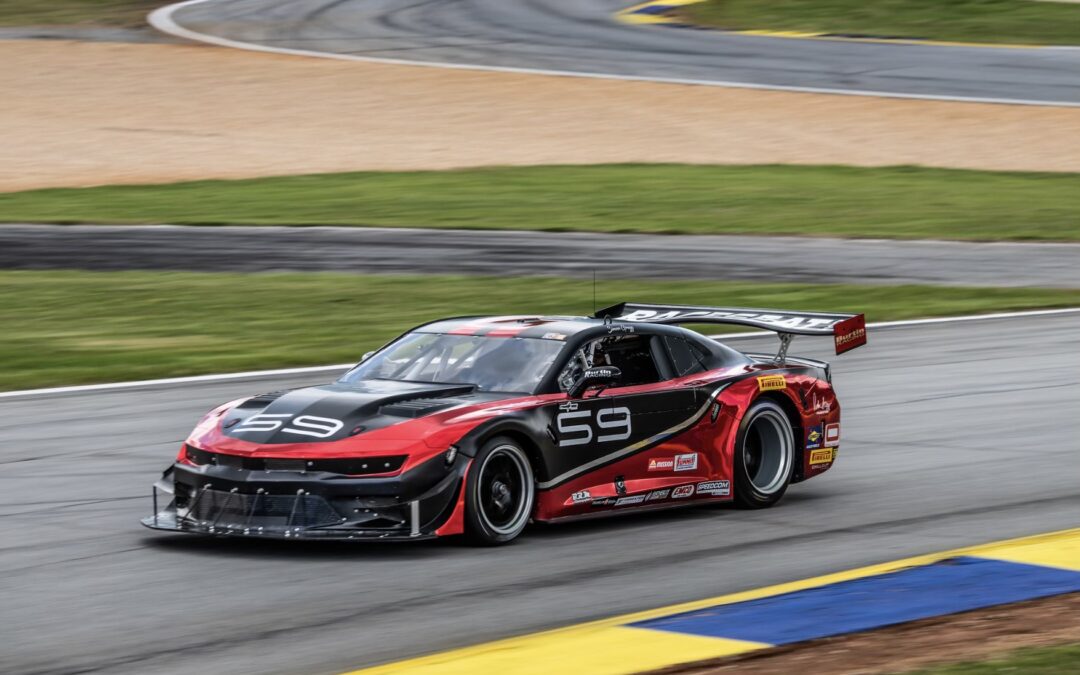 Braselton, GA May 1, 2023 - Veteran driver and Trans Am Champion, Simon Gregg, dominates Historic Sportscar Racing once again at Michelin Raceway Road Atlanta. Racing in the 2017 Burtin Racing Chevy Camaro TA1, Gregg piloted the rocket ship to first place in HRS...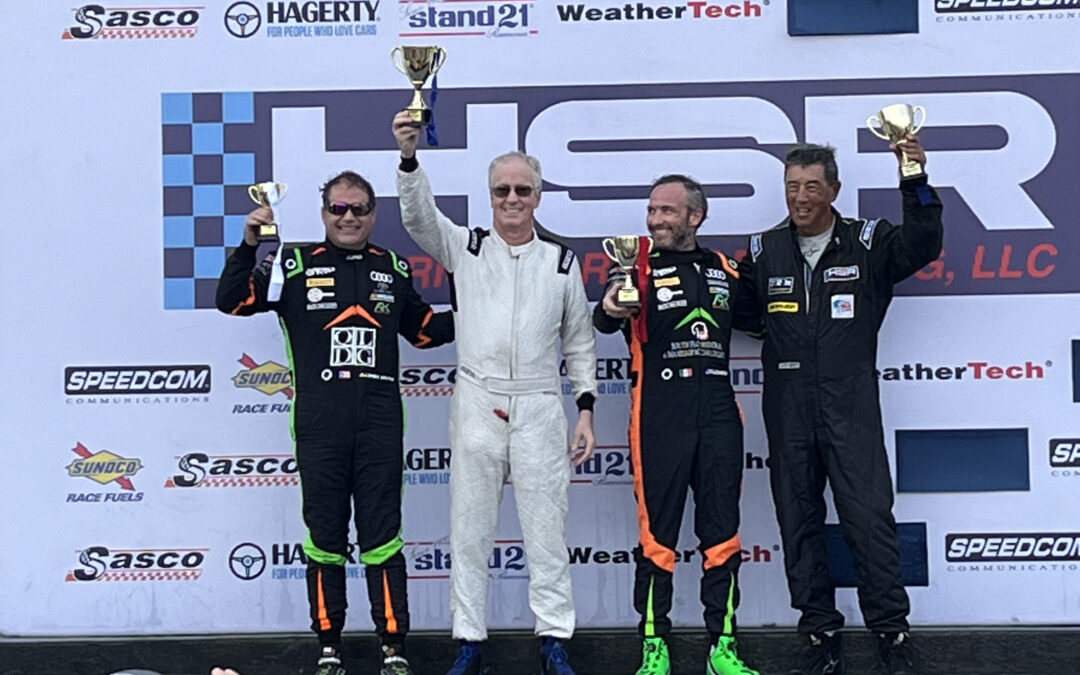 Daytona, FL November 10, 2022 - Veteran driver and Trans Am Champion, Simon Gregg, stormed Daytona International Raceway at the 2022 running of the Historic Sportcar Racing event this weekend. Dominating the podium in style, Gregg finished the weekend in 2nd in class...