ATLANTA, GA – March 26, 2019 – Fresh from their success on the opening weekend of the 2019 Trans Am presented by Pirelli season in Sebring, FL earlier this month, Burtin Racing will be aiming to follow up with another win – this time at their local track, Michelin Raceway Road Atlanta. Round 2 of this year's edition of the iconic motorsports series will take place with SVRA and the Spring Vintage Classic.
Burtin Racing will be putting an emphasis on the newly launched Auto PLAYHOUSE brand this upcoming weekend. The team debuted the Auto PLAYHOUSE themed line-up in Sebring with the beautiful Axalta 'Color of the Year' Sahara bronze liveries. Stop by the paddock area for signed Auto PLAYHOUSE autograph hero card throughout the weekend.
Trans Am watchers were duly impressed when the pacesetting Alpharetta based team when Burtin Racing qualified both Chevrolet Camaro cars on the front row of the grid at Sebring earlier this month. On that occasion, Lawrence Loshak edged out Tomy Drissi for pole position and while hopes for a shot to repeat the historic 1-2 they notched at Watkins Glen last summer were dashed, Loshak nevertheless turned the race itself into a procession, dominating from start-to-finish for a hugely impressive win and recording the fastest lap in the process.
Round 2 at Road Atlanta sees the No. 3 Burtin Racing Chevrolet Camaro piloted by Loshak sporting the badge of a new sponsor in the shape of merchant services leader Elavon, while the No. 8 Chevrolet Camaro driven by 2009 Trans Am Champion Drissi will be presented with the latest blockbuster being promoted by the Hollywood wheelman, XMEN Dark Phoenix and Auto PLAYHOUSE. Needless to say, both drivers will be aiming to qualify at the front of the grid and both will be looking for podium finishes and continue to deliver for the fresh cut team making headway in the top TA class.
Drissi has competed in various formulas at Road Atlanta, but perhaps his finest hour came in 2017 when he won the IMSA 10 hour Petit Le Mans endurance race. The circuit can only be described as a happy hunting ground for the driver dubbed "The Rockin' Moroccan" who has a win, a second place and a third place to his name in IMSA events at the track.
Now celebrating its 54th anniversary, Trans Am has a long history at Road Atlanta. John Morton won a 2.5-liter race in 1972 in a Datsun 510, while Peter Gregg defeated Al Holbert – running his first professional race – in the 1973 season-opening event, driving a pair of Porsche Carreras. The Michelin Raceway Road Atlanta is a 2.54-mile road course located just north of Braselton, Georgia. The track has 12 turns, including the famous "esses" between Turns 3 and 5; and Turn 12, a downhill, diving turn. This year, the track has become Michelin Raceway Road Atlanta after Michelin and Owners IMSA Holdings announced their new naming rights agreement.
The action for the weekend gets underway Friday, March 29 with two sessions of testing – one in the morning and one in the afternoon. Saturday has practice in the morning and then the all-important qualifying session scheduled for Saturday afternoon at 2:20 p.m. ET. However, while it's predicted to be warm and sunny at the start of the weekend, Sunday could see a drop in temperatures and wet weather should the forecasters be correct. The early 8:50 a.m. start time for the TA race could well coincide with a spring shower. However, speaking ahead of the weekend, Burtin Racing team principal Claudio Burtin wasn't allowing the possibility of inclement weather to dent his optimism, "We are prepared for a competitive weekend and hope the weather stays up. Regardless, it will be a good home track race weekend for our team and we will be prepared for the best results come Sunday – rain or shine."
Burtin Racing driver Tomy Drissi added, "Road Atlanta is such an amazing track and one where I have had some successful outcomes in the past. I am looking forward to working really hard for a hard-working team. Burtin Racing does a tremendous job and it makes me want to work twice as hard to give back and put up a good result. Every race is important but it is alway important when it is the home track for the team. Let's go get it!"
With a win under their belt already this season and sights firmly set on a first championship run, Burtin Racing will be aiming to do just that. Keep up to date will all the action from Burtin Racing at www.burtinracing.com, Tomy Drissi at tomydrissi.com and Lawrence Loshak at loshakracing.com. Stay up to the minute on happenings from the race weekend in Road Atlanta by following along @Burtin_Racing on Twitter, @BurtinRacing on Instagram and Facebook and YouTube.
Learn more about Auto PLAYHOUSE online at autoplayhouse.com.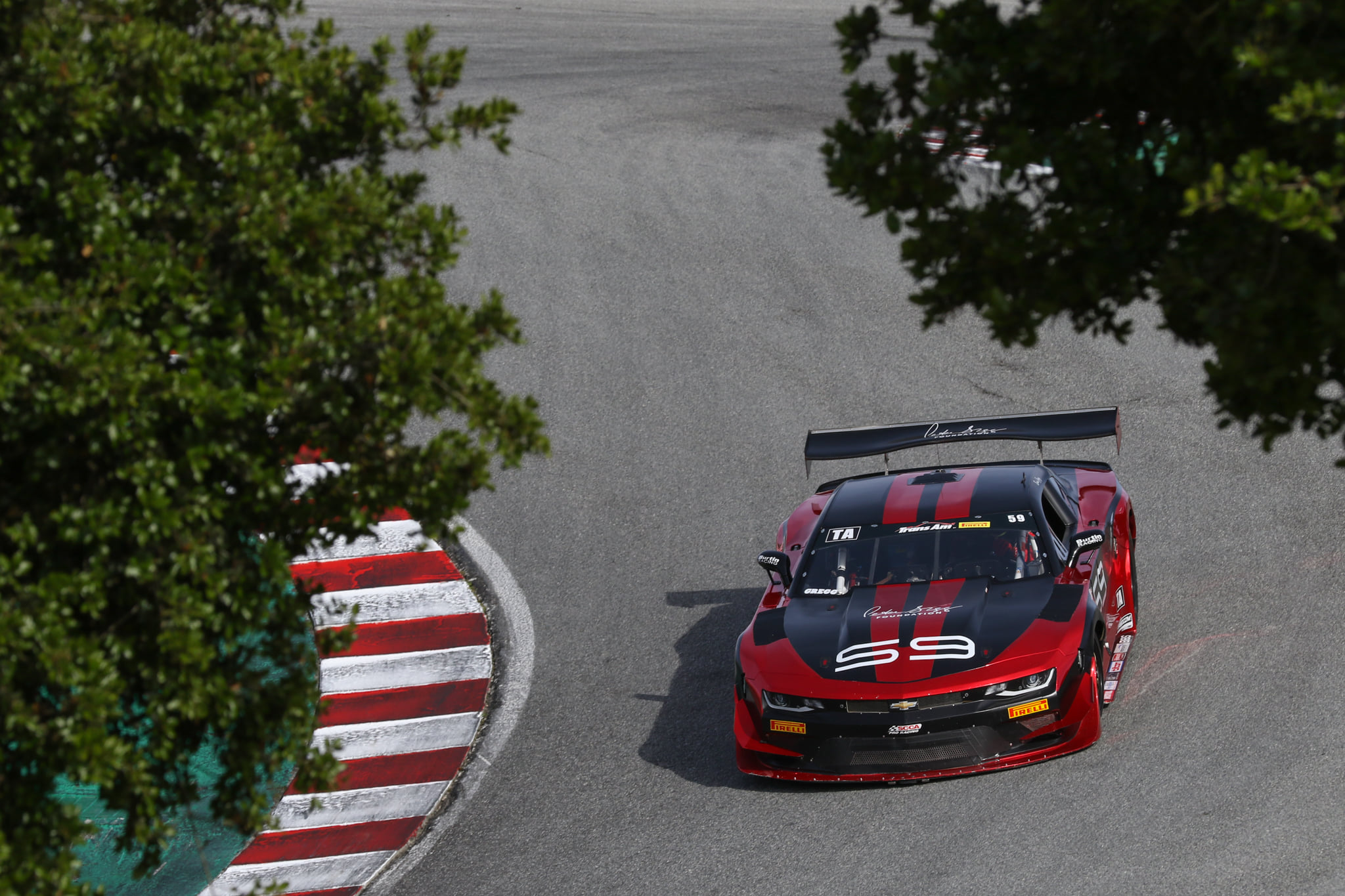 Salinas, CA (April 23, 2022) – Veteran driver, Simon Gregg, clinches a 3rd place start on his 2022 debut in the Trans Am Presented by Pirelli series at Laguna Seca. After missing testing and practice due to aircraft mechanical problems in St. Augustine, Gregg strapped...
SEBRING, FL – February 26, 2022 – Martin Ragginger returns to Trans Am Series in Sebring to celebrate The Peter Gregg Foundation. Starting the weekend off strong, "Raggi" piloted the Burtin Racing Chevy Camaro to second fastest during qualifying, just 0.2 seconds...
Austin, TX (November 12, 2021) – Lucas Oil SlickMist Champion driver, Tomy Drissi, started off the final round of the 2021 Trans Am Championship Presented by Pirelli at the Circuit of The Americas strong and started the race in 3rd. After some hard racing up front and...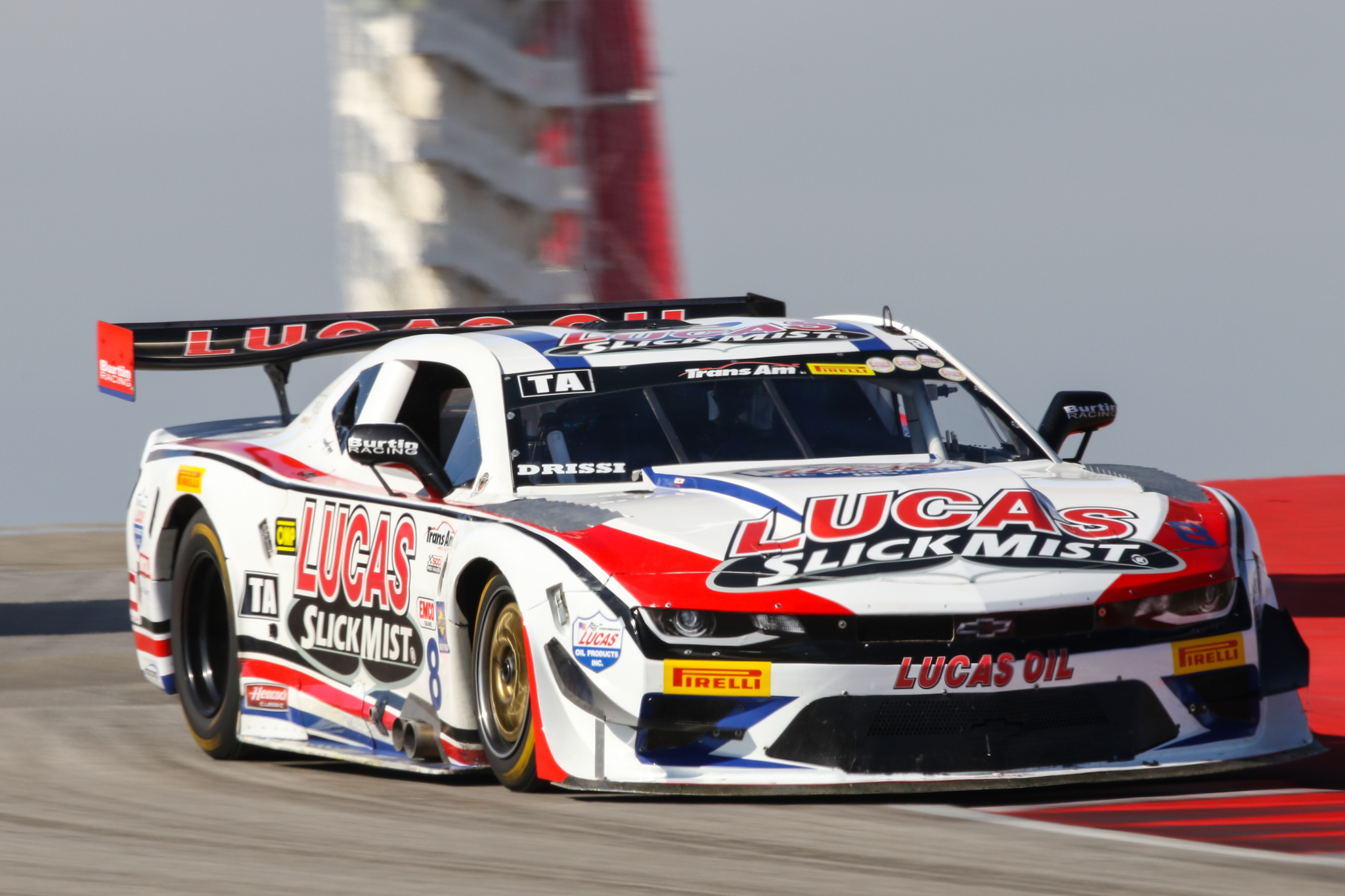 Austin, TX (November 5, 2021) – Lucas Oil SlickMist Champion driver, Tomy Drissi, starts off testing for the final round of the 2021 Trans Am Championship Presented by Pirelli at the Circuit of The Americas out front. With plenty of track time left in the weekend,...