SEBRING, FL – March 5, 2019 – Not even a late-race restart could halt the imperious progress of Lawrence Loshak in the No. 3 Auto PLAYHOUSE / Axalta Chevrolet Camaro on Sunday at Sebring International Raceway. Loshak dominated the opening weekend of the 2019 Trans Am presented by Pirelli championship in the flagship TA class race, with the perfect "Trifecta" of Pole Position, Fastest Lap and all the way victory. It was the best possible way to start the season for the Wisconsin native and a terrific result for Burtin Racing.
The weekend could not have got off to a better start with the two Burtin Racing Auto PLAYHOUSE Chevrolet Camaros, looking stunning in 2019 Axalta Sahara Bronze and Auto PLAYHOUSE liveries. Matching their fabulous appearance by qualifying with the pole position and over a second on the grid. Loshak set a very rapid 02:00.427 in the time trials.
Alongside Loshak locking up the front row for the start, Tomy Drissi qualified the No. 8 Dark Phoenix / Auto PLAYHOUSE Axalta Chevrolet Camaro second for the race. This notable achievement is a team best for Burtin Racing to occupy both front row positions on the grid but given the unquestioned pace of the Burtin Racing Chevrolet Camaros, it looks unlikely that it will be the last.
The packed entry list at Sebring comprised 18 cars set to take the green flag. Loshak replicated his qualifying speed, shooting straight into a lead which he never relinquished. It was familiar of his performance at Pittsburgh last year. A late caution set the stage for a charge from Chris Dyson in his No. 20 Plaid Ford Mustang, but Loshak prevailed in the five-lap shootout and won his third career TA class race event by 3.047 seconds.
After climbing out of the car in victory lane, Loshak let out a howl of celebration that highlighted his excitement, "That was awesome. That was slick. I love this track! Finally, I've won at Sebring – this place has always been bad luck for me. We've been fast all weekend, but we've been fast here before, only to have some gremlins take us out. To start the season with a win is what the team deserves."
Tomy Drissi was charging in fourth and pressing R.J. Lopez hard for third when overheated brakes caused him to spin and lose several places. An understandably disappointed Drissi, who finished 12th, was nevertheless magnanimous in his support for the team, "It's a long season, we'll get them next time. Good job to my teammate and good job to Burtin Racing."
The season moves on to Burtin Racing's home track, Road Atlanta, March 29-31. While taking it one race at a time, the Trigon Trophy – awarded to the season's Champion driver – is very much in the sights as this very competitive season heats up. The TA Class race in The Peach State is scheduled for Sunday, March 31 at 8:50 a.m. ET.
Follow Burtin Racing online at www.burtinracing.com and on Facebook, Instagram and Twitter. News from Tomy Drissi can be found at tomydrissi.com and Lawrence Loshak at loshakracing.com.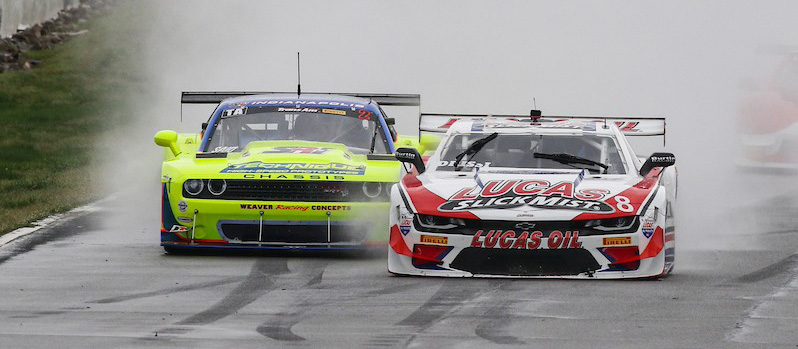 Braselton, GA (March 31, 2021) – After Tomy Drissi started the talented field of drivers on pole of Round 2 during the 2021 Trans Am Presented by Pirelli Championship at Road Atlanta, the Lucas Oil SlickMist Camaro was met with unforeseen technical difficulties that...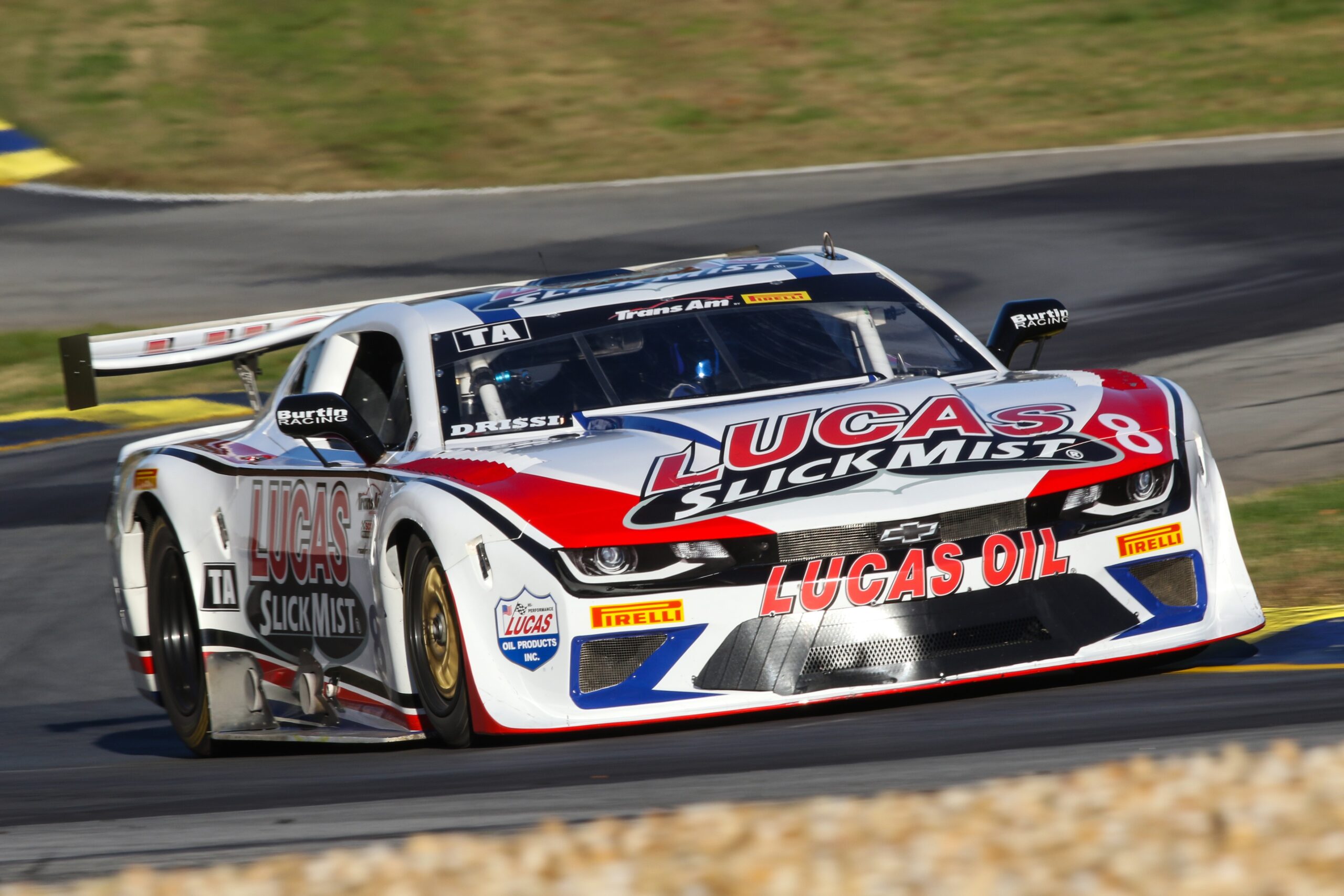 Braselton, GA (March 25, 2021) – After a solid start to the 2021 Trans Am Presented by Pirelli Championship season, Lucas Oil SlickMist driver Tomy Drissi heads to Road Atlanta 3rd place in the Championship standings as a force to be reckoned with. In addition to the...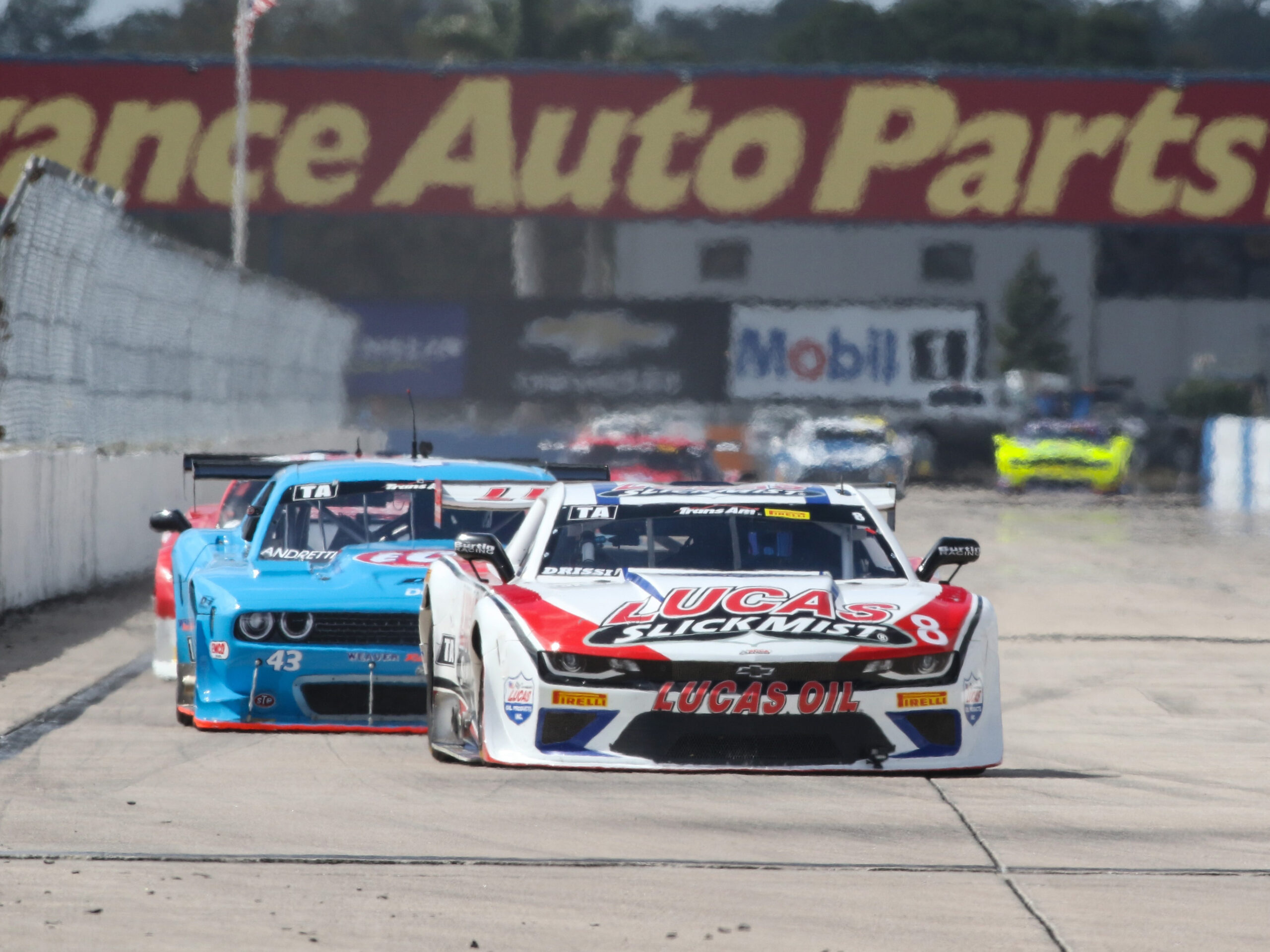 Sebring, FL (February 25, 2021) – Trans Am Presented by Pirelli Championship driver Tomy Drissi started off another year at Sebring International Raceway with Lucas Oil SlickMist and Burtin Racing. Starting the weekend off as a true Rockin-Moroccan by setting the...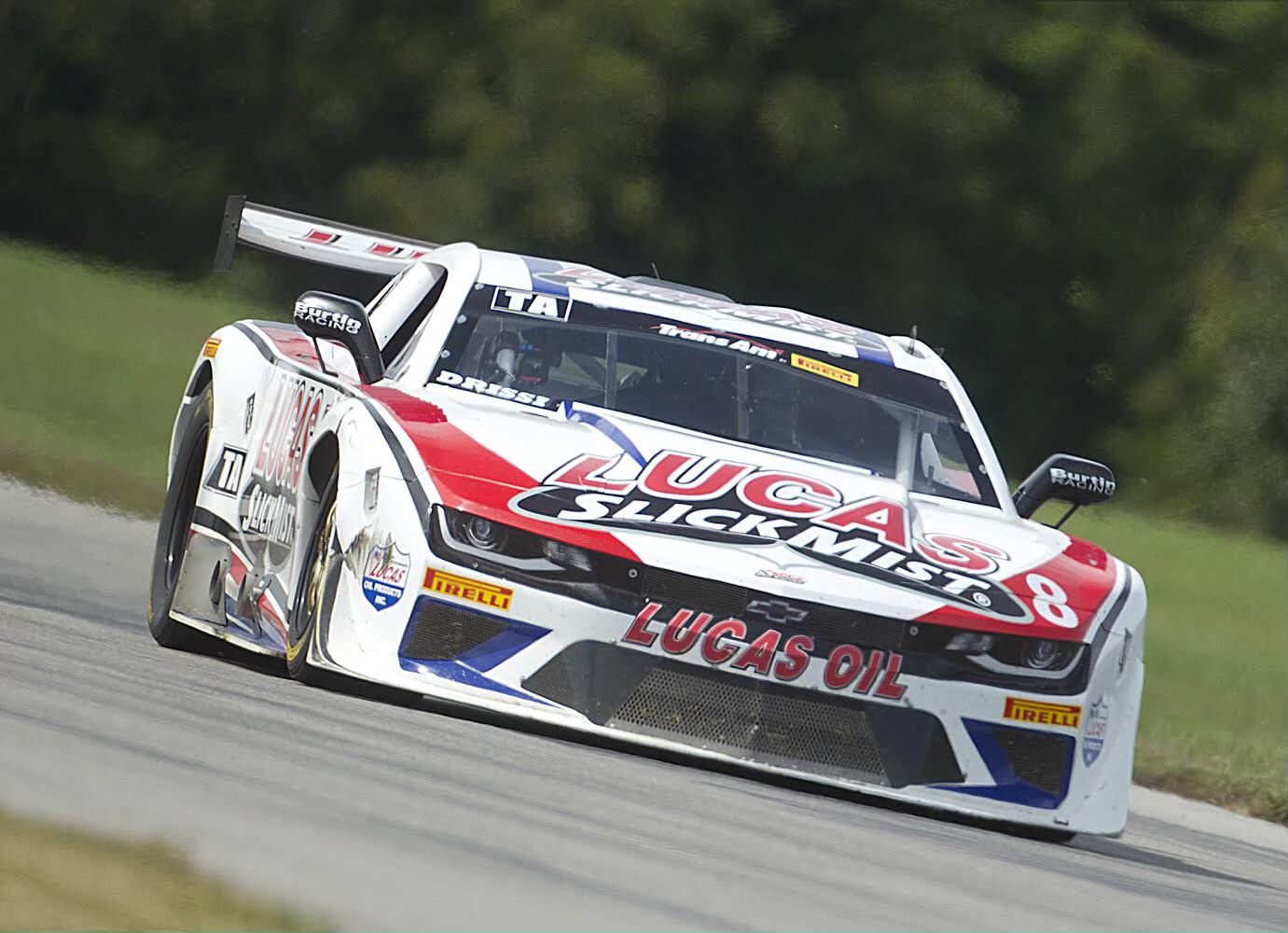 Sebring, FL (February 18, 2021) – Trans Am Presented by Pirelli Championship driver Tomy Drissi is starting off another year of excitement at Sebring International Raceway with Lucas Oil SlickMist and Burtin Racing. Continuing with last year's streaming, Tomy Drissi...