Salinas, CA – May 6, 2019 – On the first return to the historic California circuit in fifteen years, a "green all the way" Trans Am TA Class race at the WeatherTech Raceway Laguna Seca on Saturday, May 4 saw Lawrence Loshak in the No. 3 Elavon Pennzoil Chevrolet Camaro take a highly creditable second spot at the checkered flag. Teammate Tomy Drissi in the No. 8 Godzilla 'King of the Monsters' Camaro climbed from fourth on the grid to finishing a fine third, thereby giving Burtin Racing their second double podium finish of the 2019 season after the 1-2 the team achieved at Road Atlanta.
The difference between the two weekends, in Georgia and California respectively, was that in California the team from Alpharetta, Ga. had to contend with a resurgent reigning champion in Ernie Francis Jr., whose bold showing at Laguna Seca indicated that the championship for the TA Class in 2019 is just starting to heat up.
The first two rounds of the 2019 Trans Am presented by Pirelli season had been dominated by the Burtin Racing team with the Milwaukee based Loshak scoring two pole positions and two wins from two races to lead the Championship with 70 points. In Atlanta, he was followed home by teammate Tomy Drissi, who notched the fastest lap of the race that day. However, at WeatherTech Raceway Laguna Seca it became clear that defending champion Ernie Francis would not be surrendering his crown easily. After Loshak had edged out Chris Dyson for what he thought would be another pole position in Friday's qualifying session, Francis grabbed pole in the final minutes. Loshak held on to the second front row spot while Tomy Drissi, who had been lying third, had to settle for the fourth spot alongside Chris Dyson.
When the racing began Saturday at lunchtime, it looked briefly like Loshak might grab a third all the way win when he snatched the lead from Francis going into turn one, but Loshak's car proved less maneuverable over the early laps and he slipped behind Francis, Chris Dyson and then teammate Tomy Drissi into fourth. As his fuel level dropped and his car became lighter, Loshak was then able to pass Drissi and claim the second spot for himself as his car handling came around. Drissi – whose No. 8 Godzilla Chevrolet Camaro was bedecked in a spectacular design Godzilla 'King of the Monsters" in theaters May 31. He climbed from fourth on the grid to claim third place and a podium finish. There was just over one tenth of a second between the fastest laps of the two Burtin Racing pilots. Loshak clocked 1:27:448 on lap 25 and Drissi 1:27:513 early in the race on lap 5, showing just how closely matched the Burtin Racing teammates and equipment is performing.
After the race Loshak was taking the positives. He remains Championship leader, with his fellow competitor Tomy Drissi now in a clear second place in the battle for the Trigon Trophy and Burtin Racing keeps clear of their rivals in the Team Championship. Loshak told us post race, "It was a really big pressure weekend. Coming here to WeatherTech Raceway Laguna Seca we didn't know what to expect. We came in here with a lot of confidence being points leaders. It's hard to get to the top, but it's even harder to stay there so there were obviously huge bulls-eyes on our backs. We took a swing at it. We tried to set up for the race to make a little bit of an adjustment. Sometimes it pays off, sometimes it doesn't. I had to just calm down after losing first place then second place. For a little bit there I thought I was racing for the win. I keep telling the guys we lose together, we win together. We may not have won the race but I think we won the weekend. Huge, huge points weekend for the team, huge points weekend for the championship. You know what, P2 is a win this weekend!"
After scoring his second podium finish of the season to cement second spot in the drivers championship, Tomy Drissi was also in upbeat mood when he spoke after the race. Racing just upstate from his Los Angeles home, the 'Rockin' Moroccan' was full of praise for the Burtin Racing crew, "I give thanks for a good job to Burtin Racing and the whole team. We finished second and third as a team. We've been searching for that nice set up for Laguna Seca which is so hard to do. The track is so tricky, it's such a great track here. I love being up at this place. The fans were amazing, they loved the Godzilla car (that opens May 31). Just want to say hats off to the team, they're my heroes. The car just ran so good. Loshak did a good job. I got by him we had a good fight going, and we raced for quite a few laps. I thought I put some distance on him and all of a sudden my car started going away and his car started getting better.
Of going green all the way through the race he added "That was great. That's a professional series where nobody made a mistake. That's why I finished third, darn it!"
Burtin Racing will be looking forward to later in the month when the 2019 Trans Am presented by Pirelli Championship resumes at Lime Rock Park, Connecticut as a feature event of the Memorial Day Motorsports Festival May 24-27. Godzilla 'King of the Monsters' opens in theaters May 31 and it promises to be another monster sized action weekend on the track in New England where Burtin Racing will be looking to maintain their excellent start to the season.
Keep up to date will all the action from Burtin Racing at burtinracing.com, Tomy Drissi at tomydrissi.com and Lawrence Loshak at loshakracing.com. Stay up to the minute on happenings from the race weekend but following along @Burtin_Racing on Twitter, @BurtinRacing on Instagram and Facebook and YouTube.
Learn more about Auto PLAYHOUSE online at autoplayhouse.com.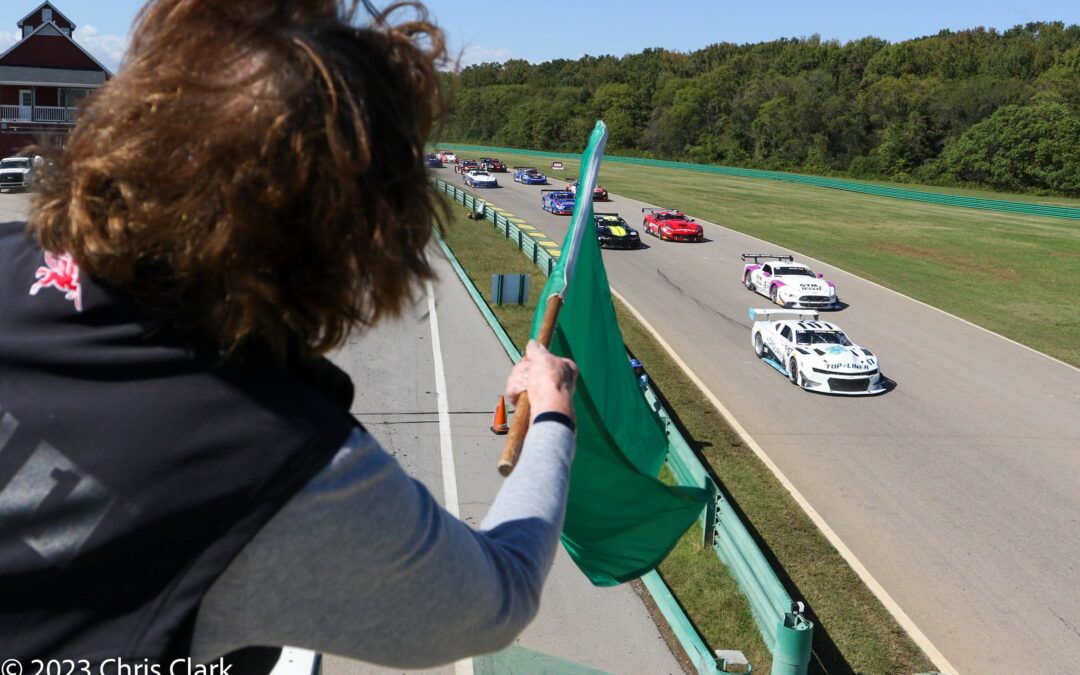 [el_dynamic_masonry_gallery number_of_images="22" gallery_order_by="title" gallery_order="ASC" include_categories="79" number_of_columns="2" image_size="large" show_title="on" enable_lightbox="on" _builder_version="4.22.2" _module_preset="default"...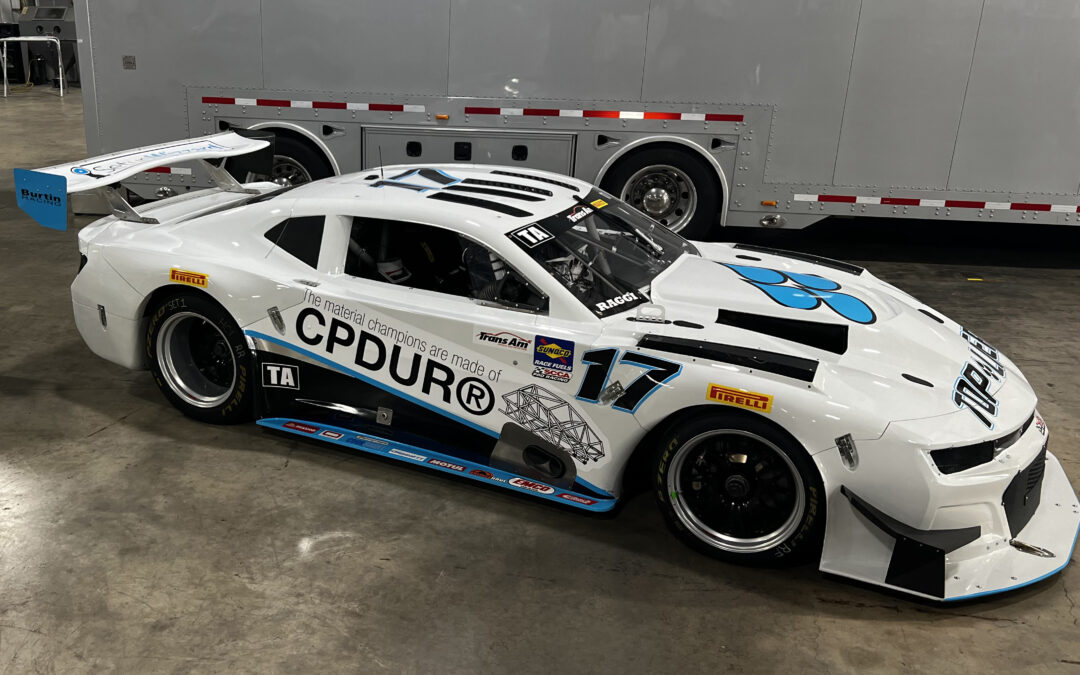 Alton,VA (October 3, 2923) - Get ready to witness the return of Martin "Raggi" Ragginger to the top tier class in the Trans Am Series Presented by Pirelli series at VIR this weekend! The Austrian-born racer will be taking the wheel of the Chevy Camaro, built and...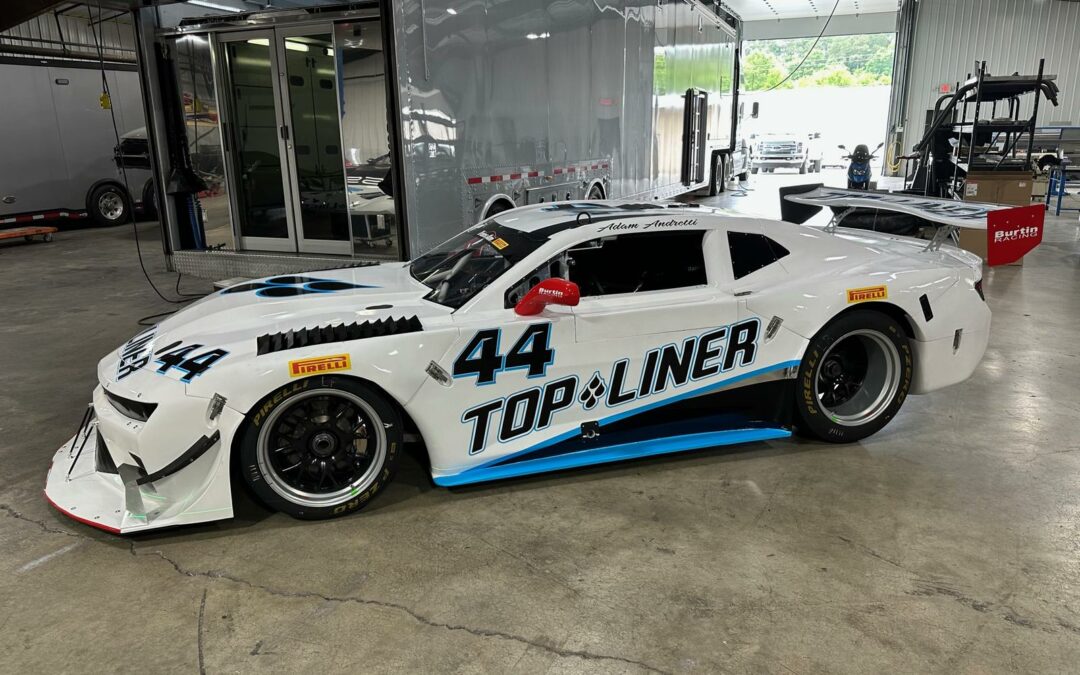 Claudio Burtin to Make First Start of 2023, Adam Andretti to Drive Second Burtin Racing Entry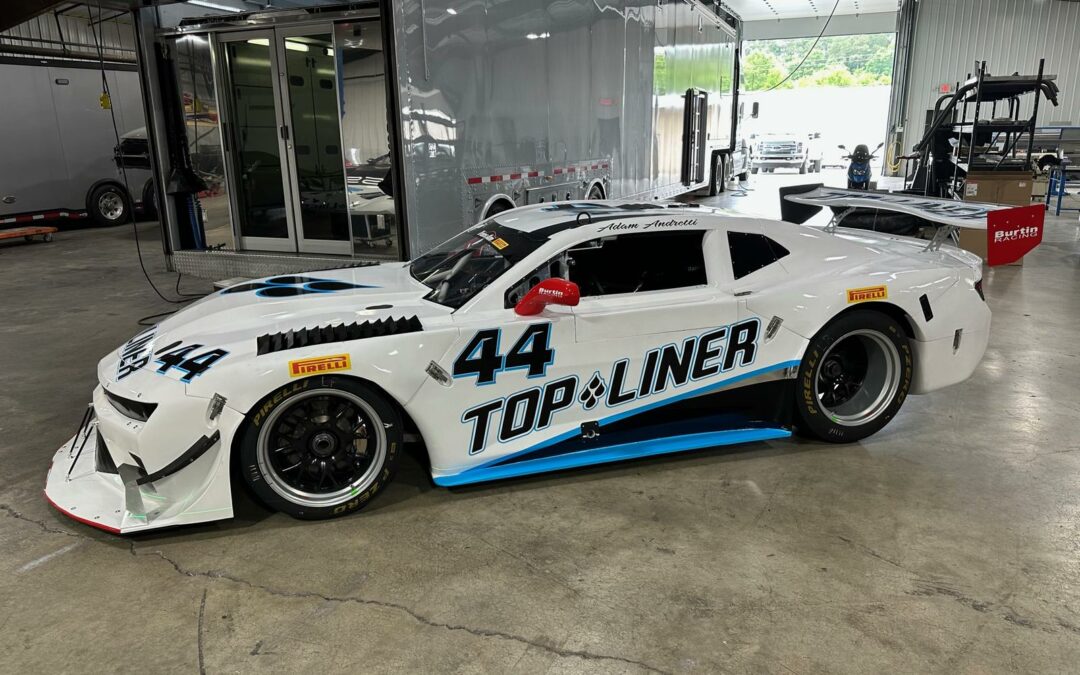 Claudio Burtin to Make First Start of 2023, Adam Andretti to Drive Second Burtin Racing Entry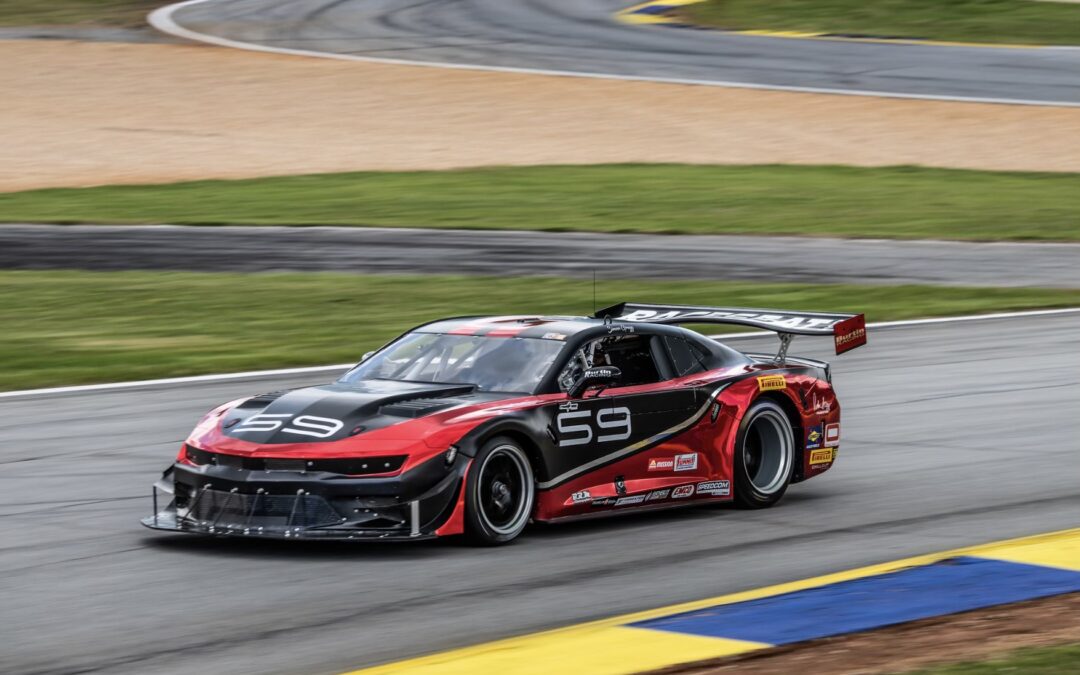 Braselton, GA May 1, 2023 - Veteran driver and Trans Am Champion, Simon Gregg, dominates Historic Sportscar Racing once again at Michelin Raceway Road Atlanta. Racing in the 2017 Burtin Racing Chevy Camaro TA1, Gregg piloted the rocket ship to first place in HRS...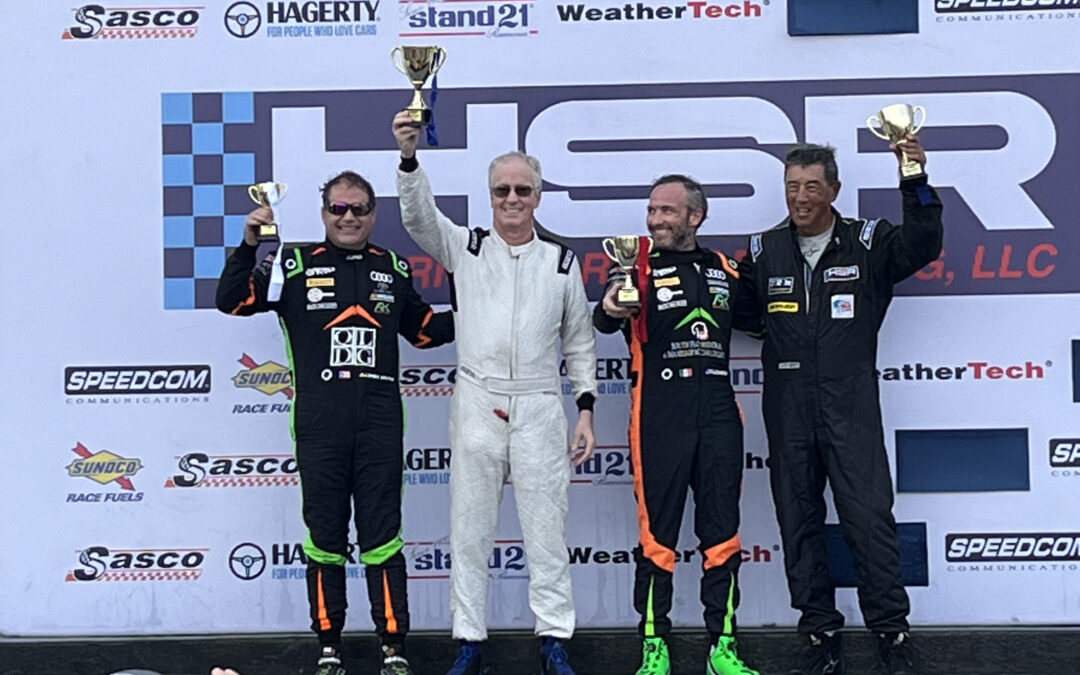 Daytona, FL November 10, 2022 - Veteran driver and Trans Am Champion, Simon Gregg, stormed Daytona International Raceway at the 2022 running of the Historic Sportcar Racing event this weekend. Dominating the podium in style, Gregg finished the weekend in 2nd in class...