Alpharetta, GA, June 25, 2019 – Announced Monday, June 24, was the news that Pirelli Tire North America and the Trans Am Series have renewed their partnership until at least the end of 2024. It's a development that was welcomed by the 2019 season's leading team, championship chasing Burtin Racing. The Italian tire company has been the presenting partner for America's Road Racing Series for several years now, with the prestigious Pirelli logo a familiar sight at Trans Am events and everyone was delighted that the successful association is set to continue.
The recent five-year extension between Pirelli and the Trans Am Series comes off the back of the current three-year agreement that lasts until the end of this year. As a result, Pirelli will continue to be presenting sponsor as well as official tire supplier to one of the best-known road racing championships in the United States, which is rooted in popular culture as well as motorsport. In the ultra competitive world of Trans Am, one of the most notable developments over the last couple of years has the emergence of a team that one seasoned commentator described as a new "major force" in Trans AM.
Burtin Racing is based just down the road from the Pirelli factory in Alpharetta, GA. One of the two Chevrolet Camaros TA took centre stage outside Pirelli headquarters as the deal was announced, looking resplendent in team sponsor Axalta's Sahara bronze paintwork, the GoShare and Elavon branding that has been seen to already garner two wins and three podium finishes after just four races of the series in 2019, giving the team 194 Championship points. Burtin Racing Team Principal Claudio Burtin expressed his delight at the deal when he said, "Pirelli and Trans Am go together like hand in glove. We've been working together for many years and long may it continue." Commenting on the stunning Chevrolet Camaro bearing his team's name he added, "I want to thank our sponsors Axalta who this year have come up with another fabulous color – Sahara bronze. Shout out to GoShare and our new partner this season Elavon. We are gunning for the Championship this and it's great to have the support from our partners. Trans Am is going from strength-to-strength and this deal proves it."
Trans Am Series President John Clagett added, "It's a pleasure for us to extend the partnership with Pirelli, which is an extremely popular move among drivers and teams as well. Pirelli is an iconic brand that stands for performance and style, with a commitment to competition and technical excellence that fits in perfectly with our own." The Trans Am Series has been thrilling fans and drivers alike since 1966, with a range of classes that include production-based entries up all the way up to the iconic 850 plus horsepower TA Class. This complements Pirelli's road to track philosophy perfectly, in which the lessons learned on circuits are put into practice on road car tires. Pirelli will continue to supply the entire Trans Am field, including a purpose-built competition tire for the TA and TA2 classes, enabling the drivers to get the very most out of their cars while spectators enjoy a spectacular show that highlights the very best of American racing. Ultra high performance – as well as competition – is at the very heart of Pirelli, which celebrates more than 110 years of motorsport and recently renewed its exclusive partnership with Formula 1. As well as supplying more than 220 car racing championships worldwide, Pirelli is one of the companies that invests most into research and development through motorsport, in order for the competition product to be as closely aligned to road car tires as possible. Consequently, Pirelli and Trans Am are currently testing 18-inch tires for the headlining TA class, which could be adopted from next season already – bringing the tires used on the track even closer to those on the road. In a similar move, Pirelli is introducing 18-inch tires to F1 from 2021. The Trans Am series resumes at the legendary Indianapolis Motor Speedway August 1 – 4 where Burtin Racing will be looking to extend their advantage in the series. Keep up to date with all the action from Burtin Racing at www.burtinracing.com.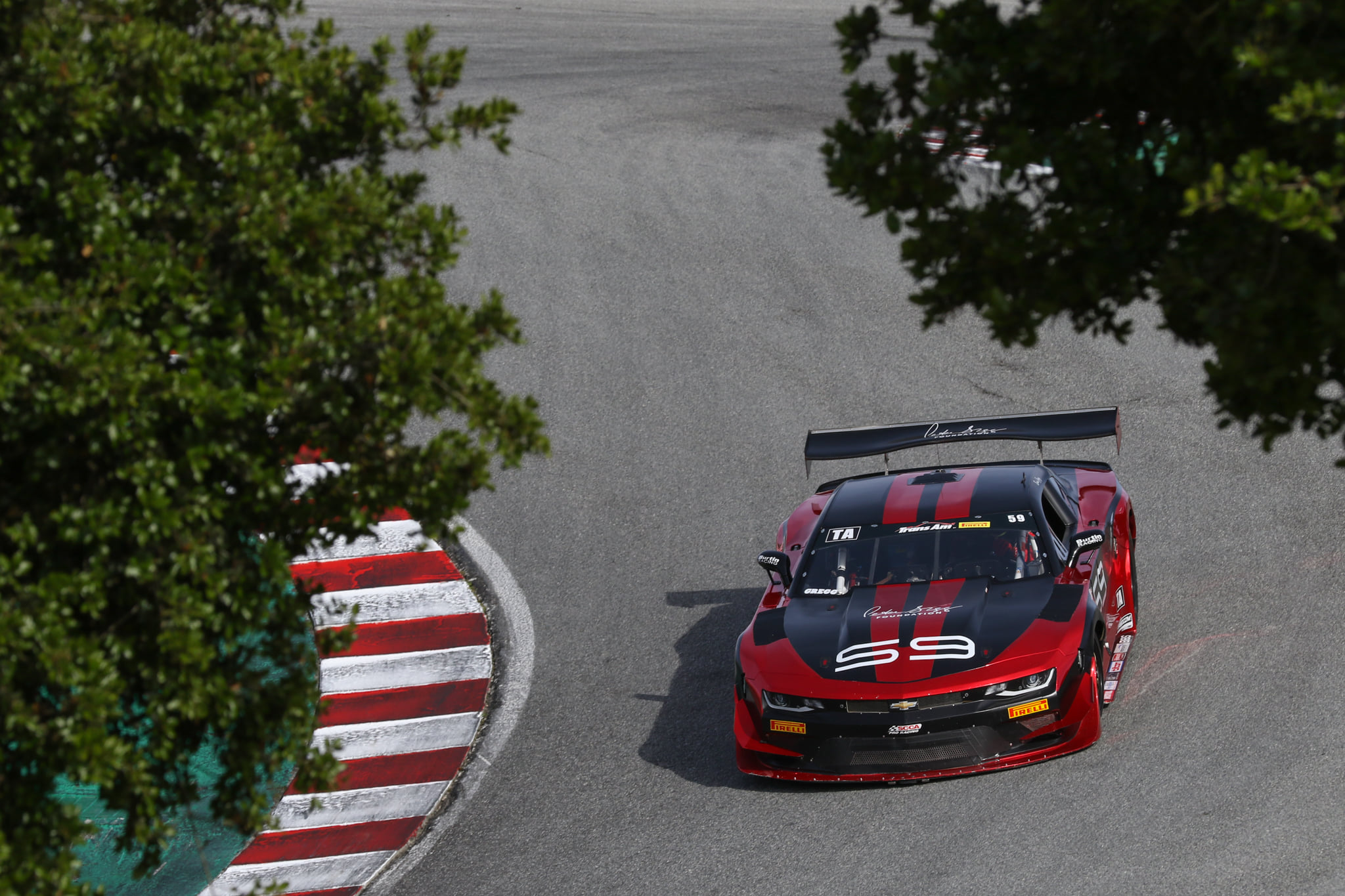 Salinas, CA (April 23, 2022) – Veteran driver, Simon Gregg, clinches a 3rd place start on his 2022 debut in the Trans Am Presented by Pirelli series at Laguna Seca. After missing testing and practice due to aircraft mechanical problems in St. Augustine, Gregg strapped...
SEBRING, FL – February 26, 2022 – Martin Ragginger returns to Trans Am Series in Sebring to celebrate The Peter Gregg Foundation. Starting the weekend off strong, "Raggi" piloted the Burtin Racing Chevy Camaro to second fastest during qualifying, just 0.2 seconds...
Austin, TX (November 12, 2021) – Lucas Oil SlickMist Champion driver, Tomy Drissi, started off the final round of the 2021 Trans Am Championship Presented by Pirelli at the Circuit of The Americas strong and started the race in 3rd. After some hard racing up front and...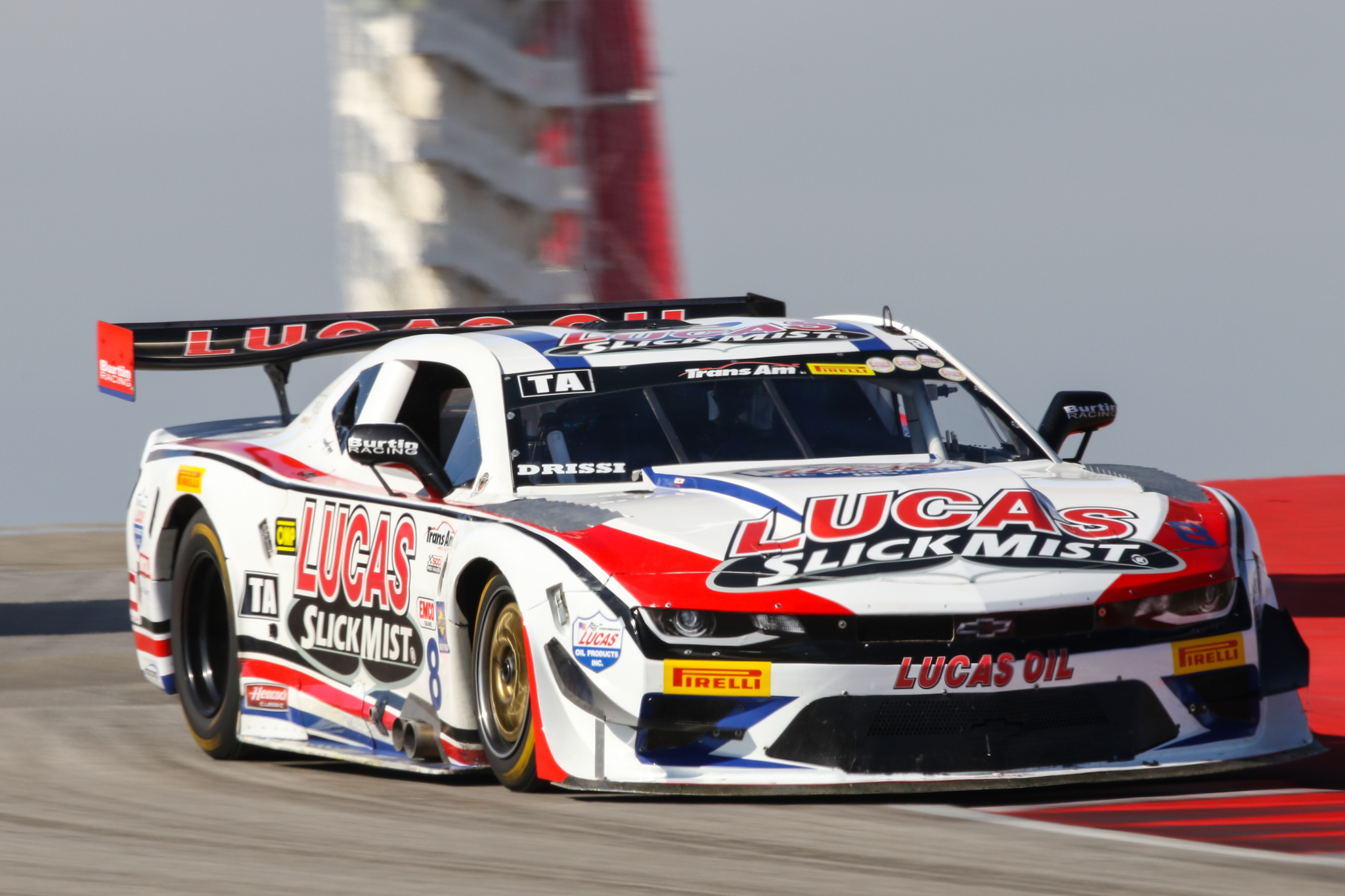 Austin, TX (November 5, 2021) – Lucas Oil SlickMist Champion driver, Tomy Drissi, starts off testing for the final round of the 2021 Trans Am Championship Presented by Pirelli at the Circuit of The Americas out front. With plenty of track time left in the weekend,...