Daytona Beach, FL (18 November, 2019) – The GoShare/Elavon #3 Chevrolet Camaro retired early with a smoke filled cockpit on Saturday during the Trans Am Series presented by Pirelli season finale at Daytona International Speedway. The car was being piloted by the team principal Claudio Burtin at the time. The unexpected failure with the transmission was unrelated to the new ECR Chevrolet RO7 engine package that was being tested for next year. Burtin Racing is the first to run the late model engine package in the Trans Am series.
"No one likes to bring the car in early but I'm happy with the performance and knowledge that we gained from the weekend. The data we gathered at Daytona and the relationships that we have built over this year are going to make our Chevy Camaro package the strongest contender next year. It is great to have the relationship with ECR to be the first to run this engine package in Trans Am." said Burtin, a six time 24 Hours of Daytona contender, about the weekend.
About Claudio Burtin:
Claudio Burton is an American businessman, entrepreneur, chemist and race car driver who emigrated from Argentina at a young age. After starting in the chemical industry at an early age, Claudio develop a number of products across multiple industries. His works can be found in high profile projects which include commercially available protection for automobiles, blast mitigation on the Pentagon after 9/11 as well as design and implementation of the insulation of the Trident 3 series of Missiles. Claudio Burtin is a team owner and part time driver at Burtin Racing where his deep roots in motorsports started at a young age. Claudio has competed in several sprint and endurance races in multiple road course series.
About Burtin Racing:
Located in Alpharetta, Georgia, Burtin Racing is one of the top road racing contenders in North America. Currently competing in the Trans Am presented by Pirelli series – one of the most competitive series in American Motorsport. The professional racing pedigree of Burtin Racing has earned it the reputation of a top tier performance group. Burtin Racing is headquartered in a 25,000-square-foot facility in Alpharetta, Georgia, which includes an Axalta paint booth, a fabrication department, chassis dyno, and the ability to provide race preparation and maintenance for their race team and their customers' cars.
For more on Burtin Racing visit www.burtinracing.com, "like" Burtin Racing on Facebook at https://www.facebook.com/burtinracingteam, or follow Burtin Racing on Instagram @burtinracing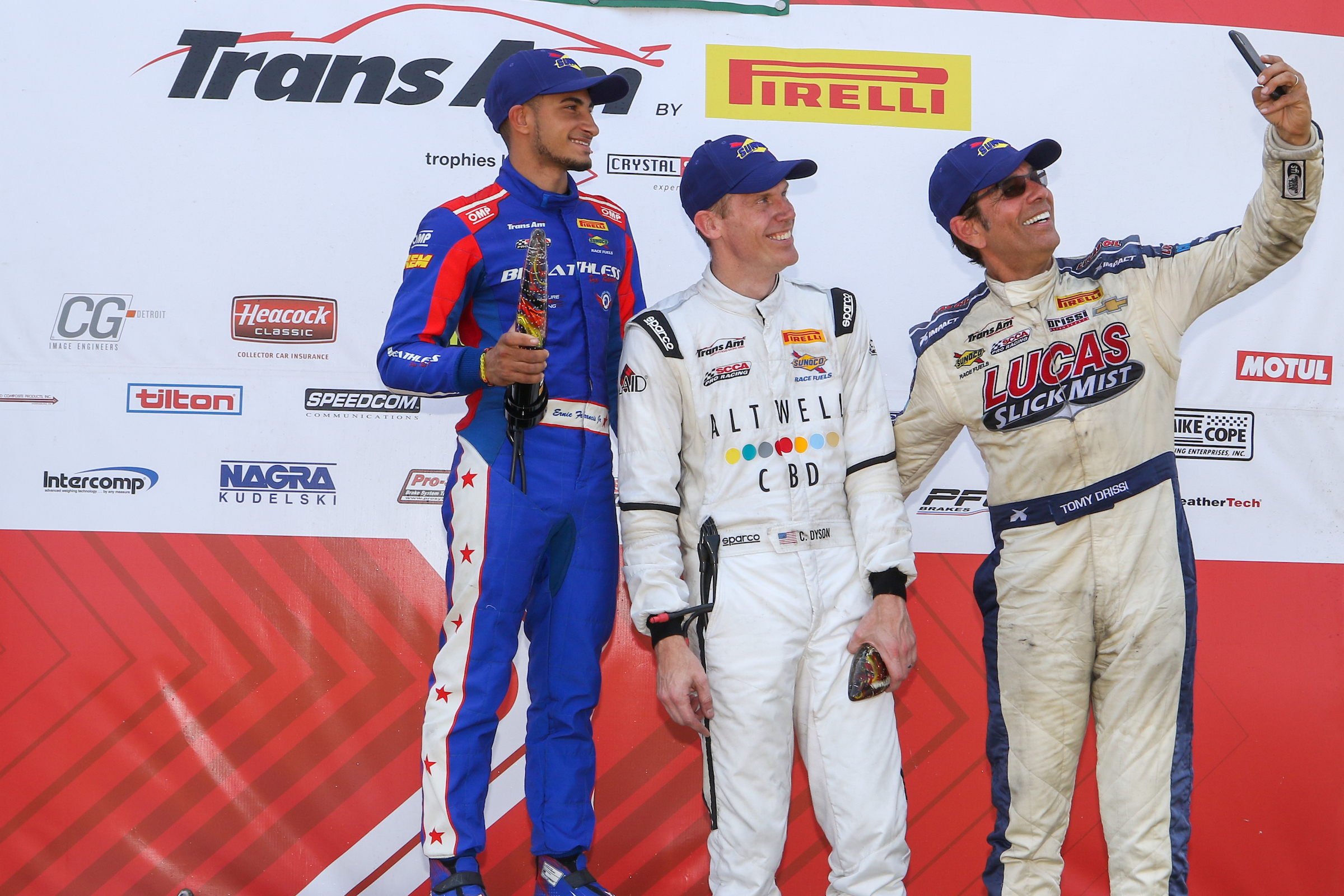 Brainerd, MN (July 22, 2021) – Trans Am Championship Presented by Pirelli competitor, Tomy Drissi, piloted the Lucas SlickMist Camaro by Burtin Racing to his fourth Motul Pole Position Award of 2021. The veteran driver fought a damaged car mid-race and pulled off...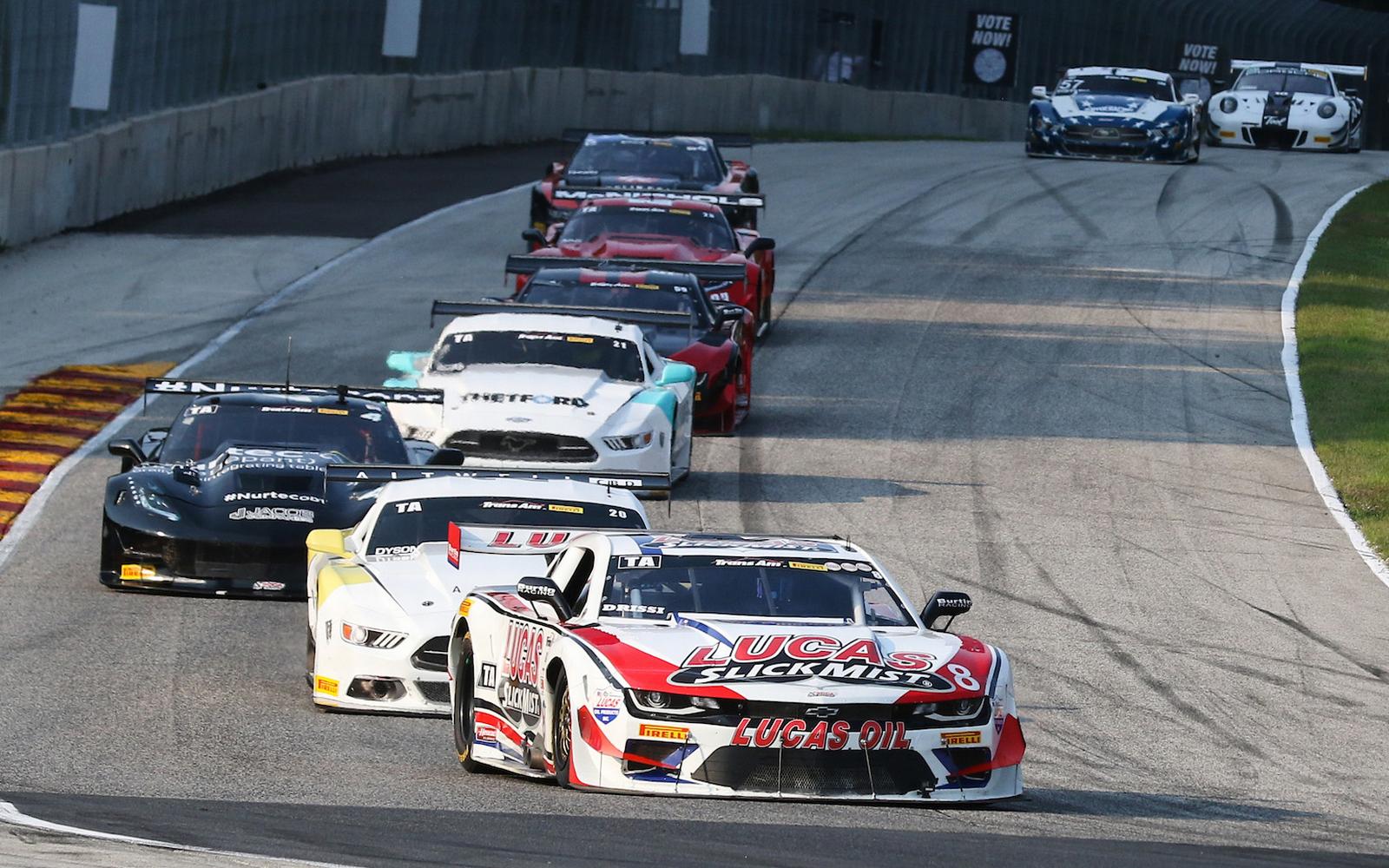 Plymouth, WI (July 7, 2021) – Trans Am Championship Presented by Pirelli competitor, Tomy Drissi, piloted the Lucas SlickMist Camaro by Burtin Racing to the pole at Road America on 4th of July weekend. The former Trans Am champion led the star studded field and...
Plymouth, WI (July 2, 2021) – After celebrating his 4th consecutive podium, Lucas SlickMist Driver Tomy Drissi is heading to Road America to continue his momentum at Round 6 of the Trans Am Championship Presented by Pirelli 4th of July race. The championship driver...
Lexington, OH (June 30, 2021) – Lucas SlickMist Driver Tomy Drissi is celebrating after locking his fourth consecutive podium at Mid-Ohio Sports Car Crouse this past weekend. The second place finish was not without its drama as the former champion led the field with a...