Braselton, GA (November 17, 2020) – Martin "Raggi" Ragginger will be returning to the top tier class in the Trans Am Series Presented by Pirelli this weekend to debut the Gin Amade Chevy Camaro by Burtin Racing. This is the first time that the Austrian driver has competed in the series since setting the pole at Road America in 2017 for team owner Claudio Burtin.
"It's Trans Am! Where else can you race the best American muscle cars door to door and wheel to wheel? I've been watching the series on the live stream from Europe all year and I've been aching to get back in a TA car, even if it is only for a couple races." said Martin Ragginger when asked how he felt about his return to Trans Am. "I always look forward to racing for Claudio (Burtin) and his crew is the best there is. I cannot wait to show off the Gin Amade Camaro on the track as the brand prepares to launch in North America."
"It's really good to add Gin Amade to the Burtin Racing/Auto Playhouse Camaro and to have Martin (Ragginger) back for a couple of races, he was such an asset when we ran the Rolex 24 and he's shown what he can do in a TA car at Mid-Ohio and Road America back in 2017." said team owner Claudio Burtin. "With everything we have planned for 2021, there's going to be no shortage of stuff to do. We've been working hard all year and it's finally all coming together."
Burtin Racing and Claudio Burtin have a full plate between now and the start of next year. By the turn of the year, Burtin will have moved his 25,000 square foot Burtin Racing/Auto Playhouse headquarters to a 63,000 square foot facility to expand the race team and Auto Playhouse operations as well as to house his next iteration of polymer products under the Burtin Polymer Innovations brand.
You can follow Burtin Racing live at Road Atlanta on November 21 & 22, 2020 by downloading the Trans Am Presented by Pirelli app in the Apple AppStore or Google Play Store here: https://www.burtinracing.com/trans-am-app/
About Martin "Raggi" Ragginger:
Born in Salzburg, Austria started his professional racing career in 1997 finishing 4th in the Austrian Kart Championship. Expanding his career across international borders, the young Ragginger, saw success in multiple teams including the Red Bull Junior Team, Savelli team and Peter Kaiser's KSN ("Kart Sport North") team. At age 16, Ragginger finished his karting career with a second place in the German Formula A, the highest karting class. In 2005, Ragginger's career switched to Formula Racing where he would score multiple wins and podiums in both Mücke and Eifelland teams in Formula BMW. Raggi is currently racing for Falken Motorsports in there Nürburgring program and for Porsche Holding in Carrera Cup Asia and is looking forward to more races in Trans Am with Burtin Racing.
For more information please visit:
Website: www.martinragginger.com
Facebook: www.facebook.com/MartinRagginger
To contact Martin Ragginger or for US media availability, please email Jonathan Dimock at [email protected]
About Gin Amade
Gin Amade is the exclusive home to the gin recipe from alchemist Baron von Füredy, immortal friend of Amade Mozart. With three signature products, Gin Amade bottles flavors where you can trace their travels across the globe in the recipes that were left behind.
London Dry Gin: Available in Europe (coming soon to the USA)
Gentle spices, including juniper, coriander seeds, orange and lemon peel, angelica, cassia bark and iris root.
Africano Dry Gin: Available in Europe (coming soon to the USA)
An exotic take on the classic, enhanced by baobab fruit and physalis.
Mediterranean Dry Gin: Available in Europe (coming soon to the USA)
Collection of the secrets of the Mediterranean like thyme, rosemary and basil.
For more information, please visit: www.ginamade.com
About Burtin Racing & Auto Playhouse:
Based outside Atlanta, GA, Burtin Racing and Auto Playhouse fuse the works of lifelong innovator, visionary and motorsports boss, Claudio Burtin. With a portfolio of hand selected collectibles and customer projects, Auto Playhouse is truly a Playhouse for the automotive enthusiast. When it is time to race, Burtin Racing is the competitive arm that provides track-side support, driver coaching, set-up and data operations. The two brands co-exist in a newly renovated, state of the art facility for the sole purpose of pushing the envelope and adding trophies to the already impressive collection.
You can find Burtin Racing and Auto Playhouse by visiting:
www.burtinracing.com/social
www.autoplayhouse.com/social
To contact Claudio Burtin or for media availability, please email Jonathan Dimock at [email protected]
About the Trans Am Series presented by Pirelli:
The Trans Am Series presented by Pirelli began igniting the passion of motorsports fans across the world in 1966 and has been home to some of the greatest names in road racing. Today, Trans Am continues to honor its legacy, while challenging the status quo in racing, through meaningful racing platforms and a driver-oriented focus. The Trans Am Series is operated by The Trans Am Race Company, LLC (TARC), and oversees the management and marketing of the Trans Am Series, presented by Pirelli. SCCA Pro Racing sanctions Trans Am events and provides operations services to the Series.
2018 Champions include: Ernie Francis, Jr. (TA), Rafa Matos (TA2), Alline Cipriani (SGT) and Warren Dexter (GT).
For more on the Series visit www.gotransam.com, "like" Trans Am on Facebook at www.facebook.com/gotransam, or follow Trans Am on Twitter @gotransam
For media inquiries, contact:
Amy Greenway at [email protected]
Matt Cleary at [email protected]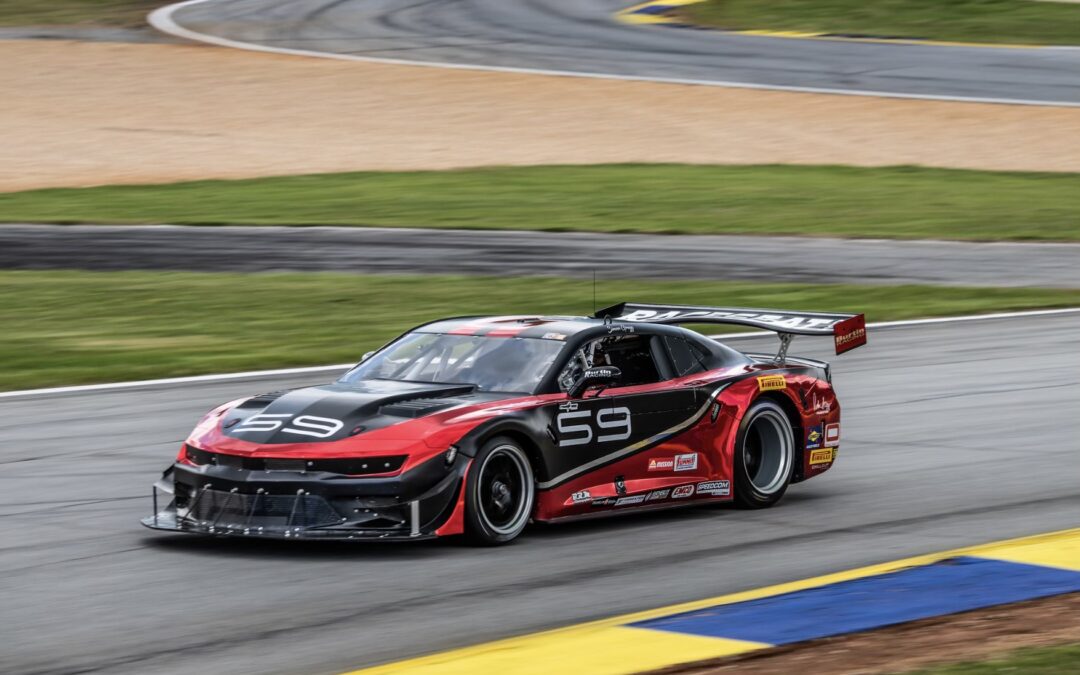 Braselton, GA May 1, 2023 - Veteran driver and Trans Am Champion, Simon Gregg, dominates Historic Sportscar Racing once again at Michelin Raceway Road Atlanta. Racing in the 2017 Burtin Racing Chevy Camaro TA1, Gregg piloted the rocket ship to first place in HRS...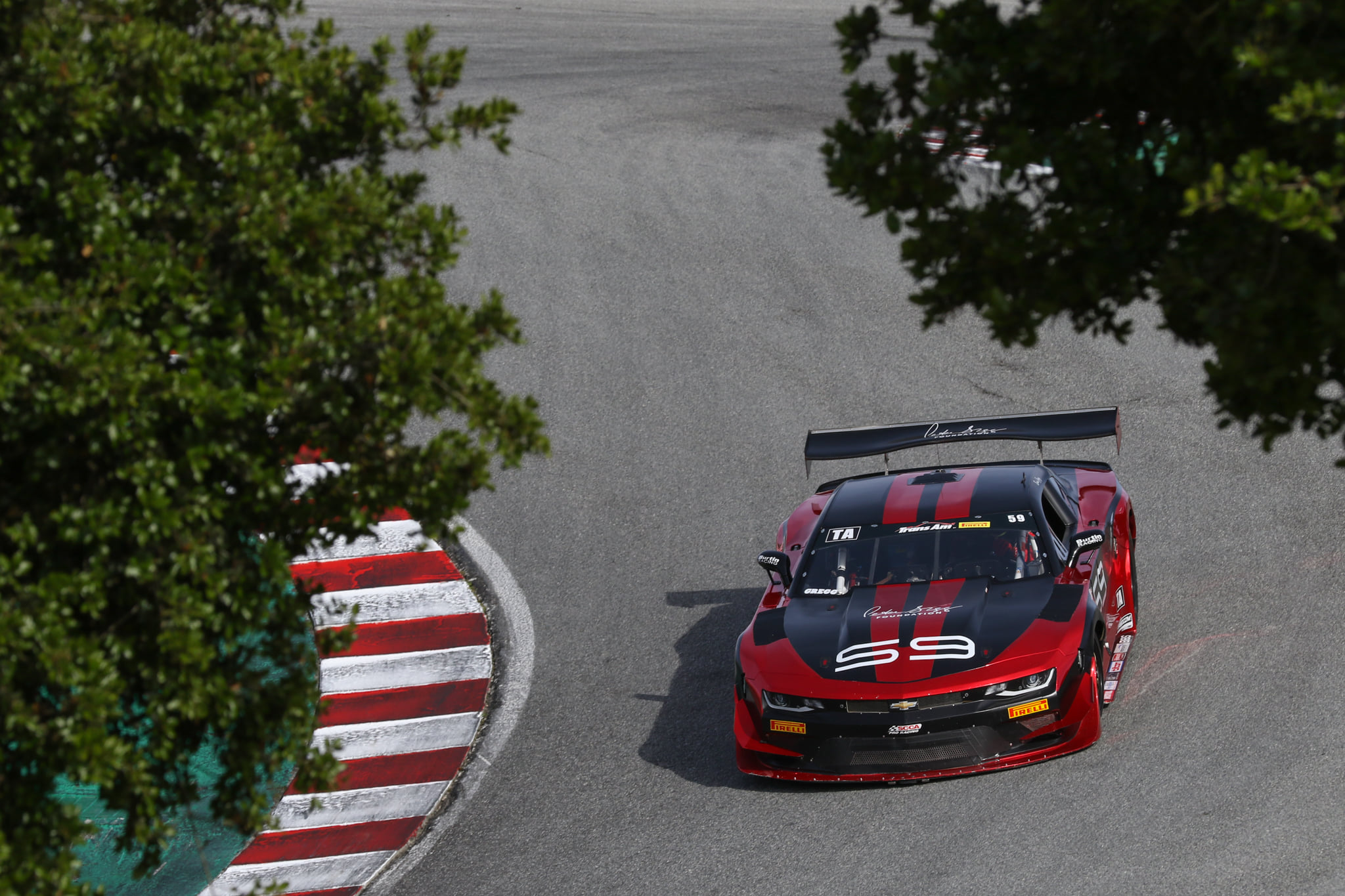 Salinas, CA (April 23, 2022) – Veteran driver, Simon Gregg, clinches a 3rd place start on his 2022 debut in the Trans Am Presented by Pirelli series at Laguna Seca. After missing testing and practice due to aircraft mechanical problems in St. Augustine, Gregg strapped...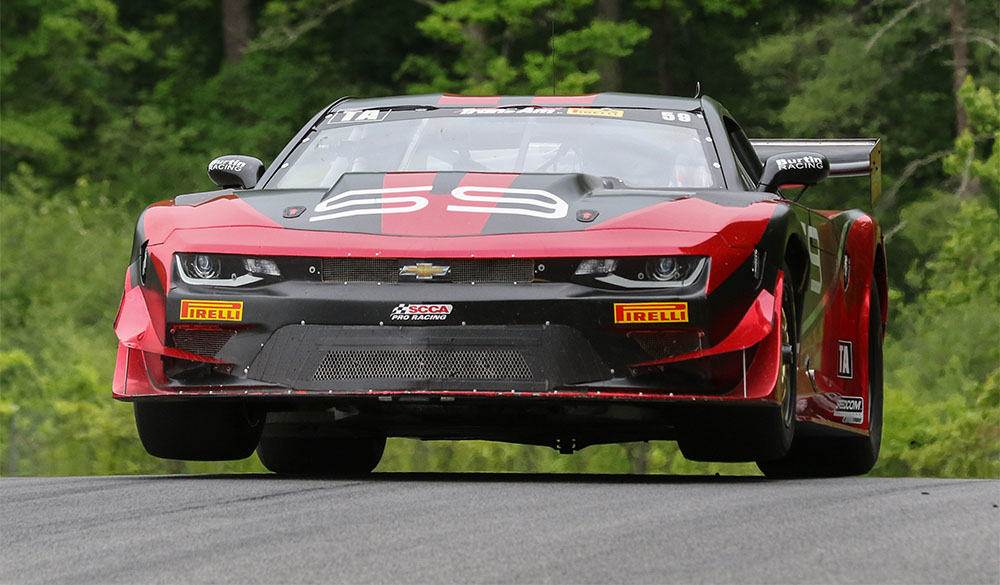 Salinas, CA (April 12, 2022) – Veteran driver, Simon Gregg, is making his 2022 debut in the Trans Am Presented by Pirelli series at Laguna Seca. After quietly passing Gentilozzi's all-time record of 207 Trans Am starts in 2021, Gregg will be adding to the legacy...
SEBRING, FL – February 26, 2022 – Martin Ragginger returns to Trans Am Series in Sebring to celebrate The Peter Gregg Foundation. Starting the weekend off strong, "Raggi" piloted the Burtin Racing Chevy Camaro to second fastest during qualifying, just 0.2 seconds...