Braselton, GA (March 31, 2021) – After Tomy Drissi started the talented field of drivers on pole of Round 2 during the 2021 Trans Am Presented by Pirelli Championship at Road Atlanta, the Lucas Oil SlickMist Camaro was met with unforeseen technical difficulties that forced the championship driver to retire early. Despite being fastest in qualifying and the fastest in practice, the Chevy Camaro came up against some serious mechanical issues early on in the race.
"We were in good form all weekend, the rain wasn't going to stop our momentum and the competition was fierce. We had everything we needed to win the race and the only thing that was going to stop us was out of our control." said Drissi. "That's racing, you've got to take the good with the bad. I can't thank Lucas Oil SlickMist, Burtin Racing, my friends and my family enough for all of their help and support."
This marks the first race that was decided by a technical issue in a number of years for the team, Burtin Racing.
"We've put a lot of effort into the racing program over the last few years and we haven't seen an issue like this in quite awhile." said team owner Claudio Burtin. "We never like to see a race decided by a technical difficulty but if there is something to learn from this, you can bet we'll work with our partners to make sure it never happens again."
Heading into round three at Laguna Seca, Drissi is one of the top contenders for the 2021 championship. You can follow Tomy Drissi and Lucas Oil SlickMist on March 28, 2021 by downloading the Trans Am Presented by Pirelli app in the Apple AppStore or Google Play Store or by following Tomy Drissi on his social media on the links below.
About Lucas SlickMist:
Lucas Oil SlickMist is a polymer paint gloss intensifier, which can be used on other surfaces such as glass, chrome and vinyl decals. Use SlickMist as a traditional wax, quick detail spray or spray it on your vehicle between rinsing and drying for the easiest polish job ever.
Follow Lucas Oil on Social Media at:
Instagram: @LucasOilProducts
Facebook: @OfficialLucasOil
Twitter: @Lucas_Oil
About Tomy Drissi:
Tomy Drissi is an American racing driver, multi-winner IMSA driver, and Trans Am champion. His driver experience includes ALMS, Trans-Am, and NASCAR.
Born December 9th in Hollywood, California, Tomy also owns a motion picture creative advertising agency. Drissi's first racing experience in motorsports was street racing on Mulholland Drive in the Hollywood Hills.
Tomy's professional racing career highlights include:
· 1999 Trans-Am Rookie of the Year
· 2000 Trans-Am BBS Most Improved Driver
· 2000 Long Beach Grand Prix Champion
· 2000 Trans-Am Crew of the year
· 2009 Trans-Am Champion
· 2010 ALMS (one-off race) Prototype LMP1 3rd. at Mild Ohio
· 2011 Drissi teamed up with Kyle Marcelli for a return to the American Le Mans LMPC division.
He scored a 2nd at Long Beach, 3rd at Lime Rock, 1st at Mild Ohio, 1st at Inaugural Baltimore Grand Prix and 2nd at Road Atlanta- 10 hour Petit Le Mans
· 2012 Drissi teamed with Bruno Junqiera for finishing 2nd at Laguna Seca, a win at Mosport
(Canadian Tire Motorsports Park), 2nd at Baltimore and 2nd at the season finale, 10 hour Petit Lemans.
· 2013 NASCAR CUP/Nationwide. Best result at Mid Ohio starting 38th and finishing 19th
· 2014 IMSA LMPC Rolex 24 at Daytona 3rd
· 2014 NASCAR CUP/Nationwide. Finished 19th at The Glen
· 2015 IMSA Series, 2nd Place Rolex 24 at Daytona
· 2016 IMSA WeatherTech Series, 2nd Place Rolex 24 at Daytona
· 2017 Three wins in the Trans Am Series
· 2017 IMSA WeatherTech Series. 1st Place Motul 10 hour Petit Le Mans at Road Atlanta
· 2018 Trans Am Series West Champion
· 2018 Part Time National Championship TA Season Win at Walkins Glen
· 2019 Part Time National Championship TA Season Trans Am Series, 5 podiums, 7 top fives
· 2020 National Championship Trans Am Season 1 win, 6 podiums, 7 top fives
· Career: 19 wins, 64 podiums, 88 top fives and 12 poles
Tomy is married to Lacy Livingston Drissi, with two beautiful children, Elin and Jagger.
Follow Tomy Drissi on Social Media:
Instagram: @tomydrissi
Facebook: https://www.facebook.com/tomydrissi/
Twitter: @tomydrissi
TikTok: @tomy_drissi
Website: http://tomydrissi.com/
For media inquiries and booking opportunities:
Contact Julia – [email protected]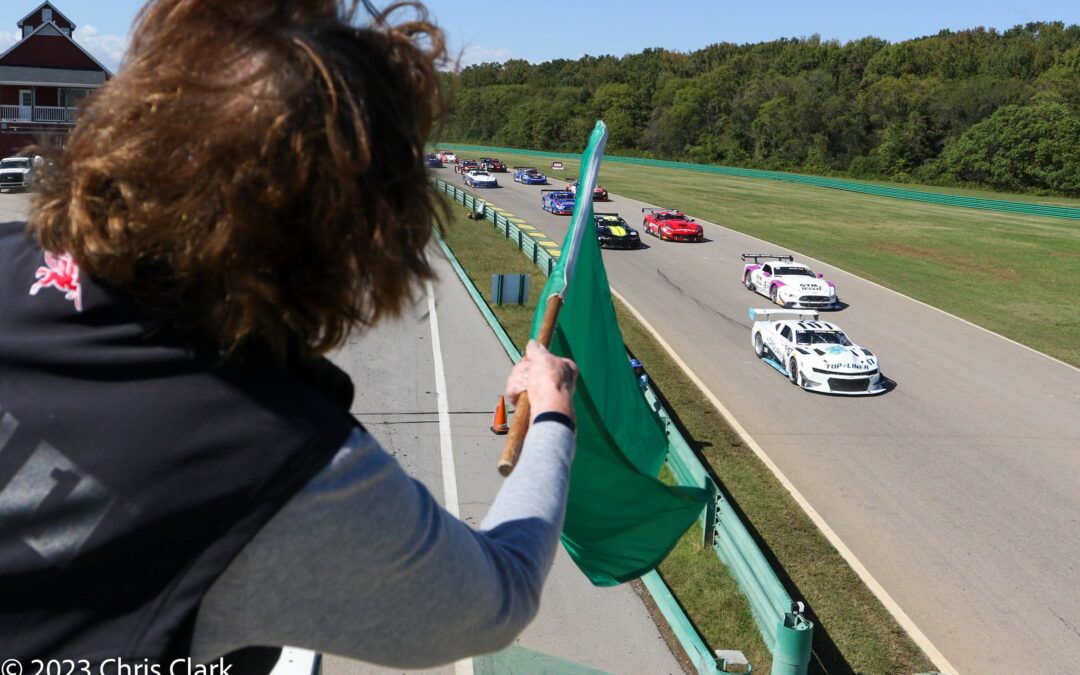 [el_dynamic_masonry_gallery number_of_images="22" gallery_order_by="title" gallery_order="ASC" include_categories="79" number_of_columns="2" image_size="large" show_title="on" enable_lightbox="on" _builder_version="4.22.2" _module_preset="default"...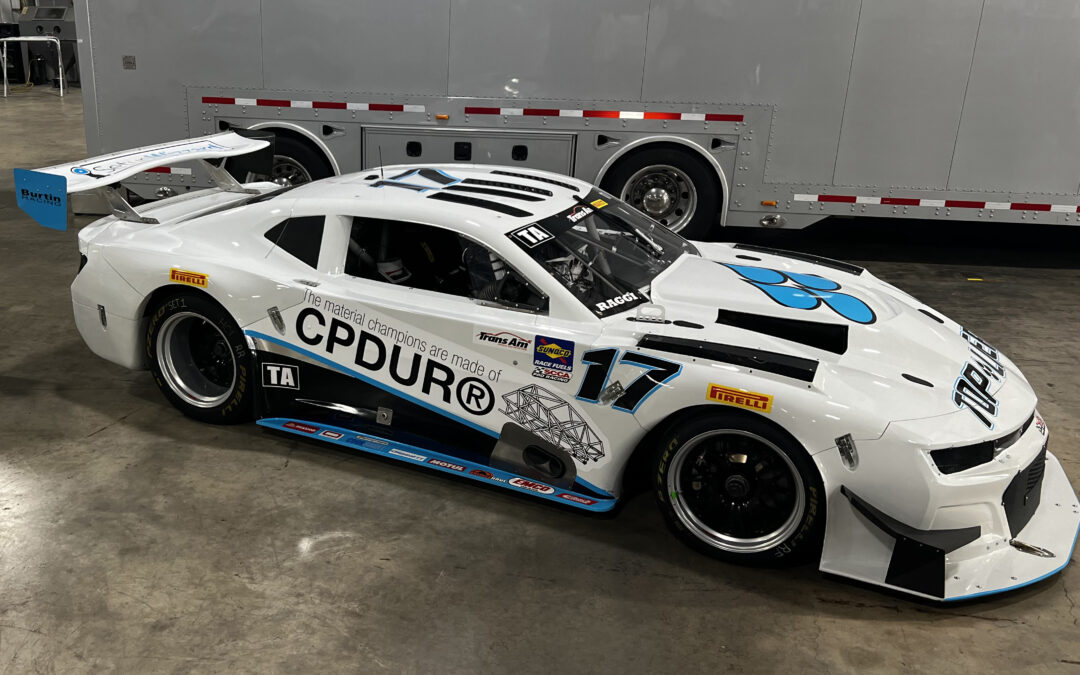 Alton,VA (October 3, 2923) - Get ready to witness the return of Martin "Raggi" Ragginger to the top tier class in the Trans Am Series Presented by Pirelli series at VIR this weekend! The Austrian-born racer will be taking the wheel of the Chevy Camaro, built and...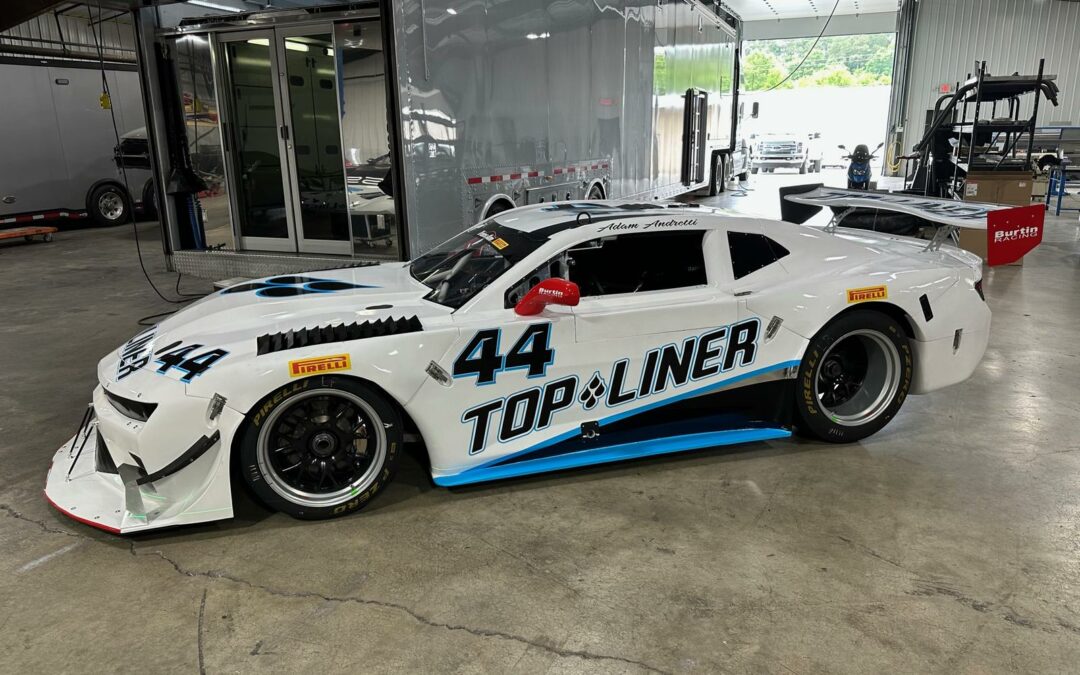 Claudio Burtin to Make First Start of 2023, Adam Andretti to Drive Second Burtin Racing Entry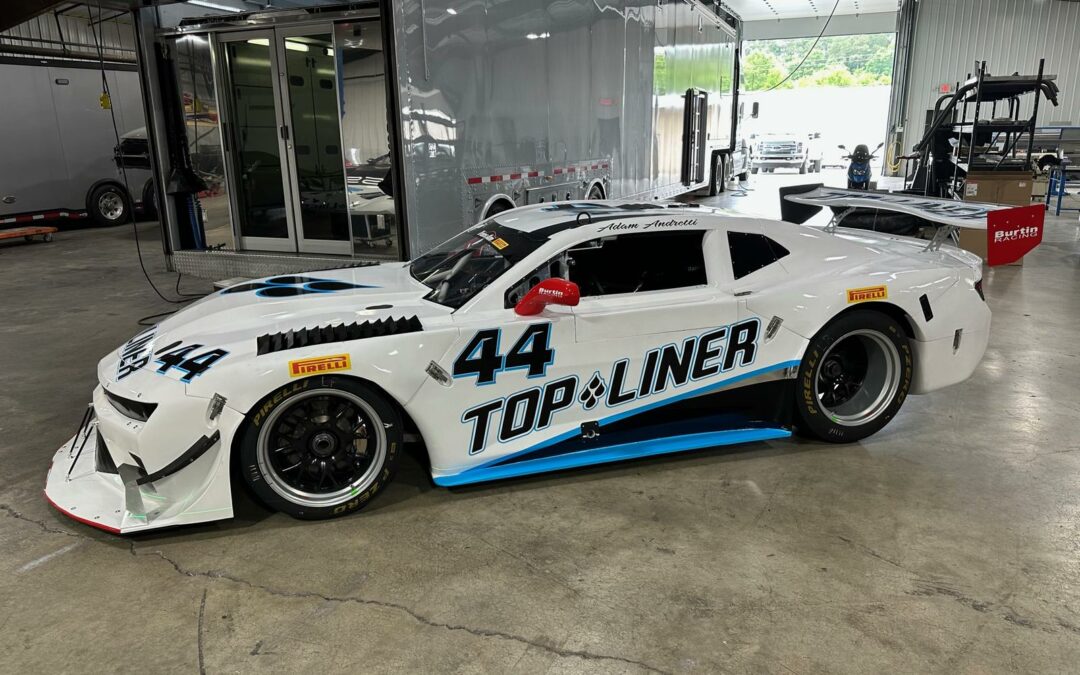 Claudio Burtin to Make First Start of 2023, Adam Andretti to Drive Second Burtin Racing Entry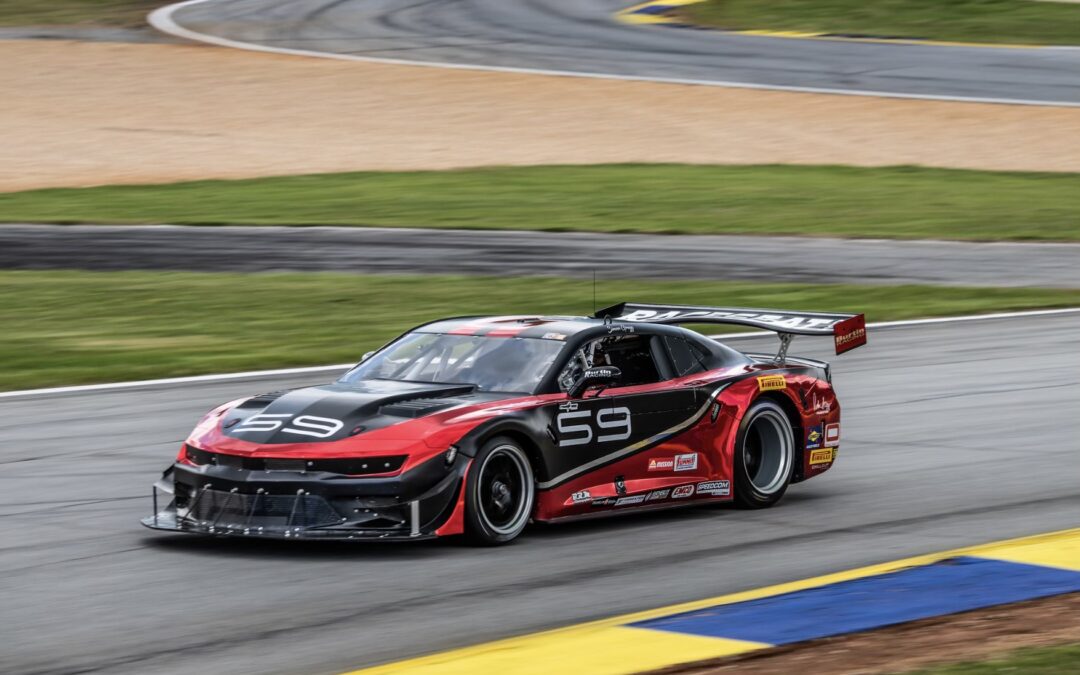 Braselton, GA May 1, 2023 - Veteran driver and Trans Am Champion, Simon Gregg, dominates Historic Sportscar Racing once again at Michelin Raceway Road Atlanta. Racing in the 2017 Burtin Racing Chevy Camaro TA1, Gregg piloted the rocket ship to first place in HRS...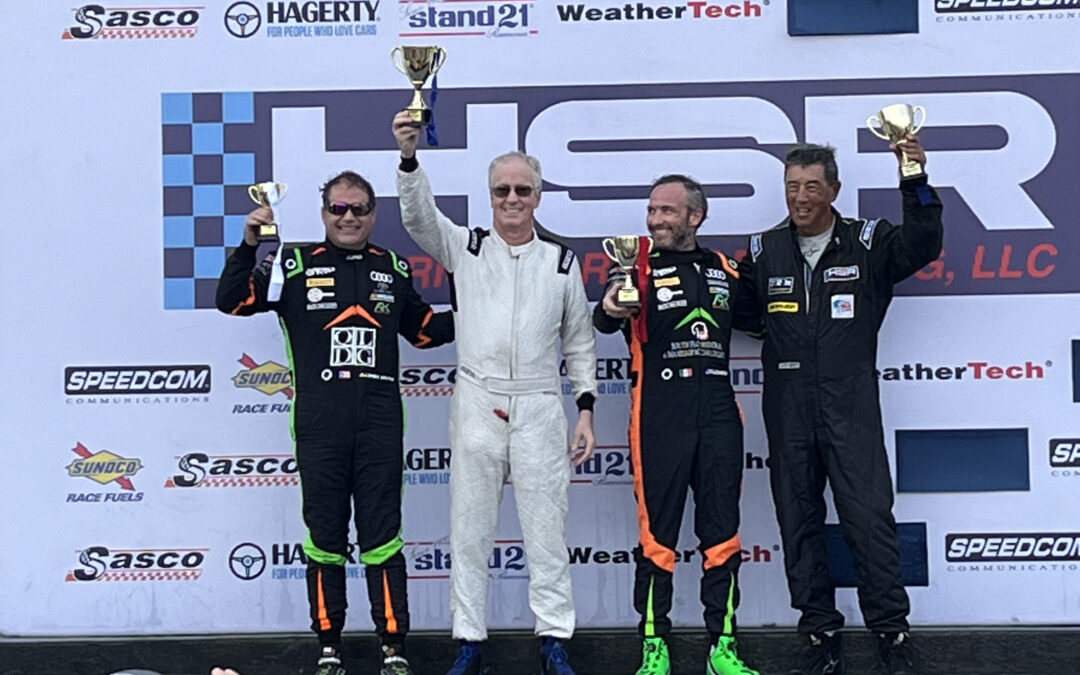 Daytona, FL November 10, 2022 - Veteran driver and Trans Am Champion, Simon Gregg, stormed Daytona International Raceway at the 2022 running of the Historic Sportcar Racing event this weekend. Dominating the podium in style, Gregg finished the weekend in 2nd in class...