BRASELTON, GA – May 14, 2017 – A field of over 50 cars assembled for a highly eventful Round 3 of the Trans Am by Pirelli at Road Atlanta. The race ended with a nail biting finish that saw Claudio Burtin just pipped for a podium behind race winner Ernie Francis, second placed Amy Ruman and in third spot David Pintaric. At the checkered flag, less than half a second separated Pintaric and Burtin. Nevertheless, fourth place represents the best finish for Burtin Racing since the 2016 season finale at Daytona.
In the backyard of Burtin Racing at Road Atlanta, team principal Claudio Burtin qualified the No. 7 GoShare Corvette in ninth place with an average speed of 110.25 mph. This gave Burtin plenty to do at the drop of the flag, but a masterly drive saw him pick his way through the crowded field with finesse, posting a best lap time of 1.23.846, only to come up one spot short of a podium position.
After the race, Burtin was philosophical about the race results, "All in all, we've got to be pleased with the weekend. The car is getting better and the engines are running great. To come from ninth on the grid up to fourth is very positive for the whole team and bodes well for the rest of the season. We look to keep on pace and will focus next on Detroit."
The Trans Am Series presented by Pirelli Championships will return to the track next at the Chevrolet Detroit Grand Prix presented by Lear, June 2-4, for Round 4 on the streets of Belle Isle.
Follow the team on Twitter at @burtin_racing and burtin2.accrus.com. Fans can keep up with The Trans Am Series presented by Pirelli at www.gotransam.com, on Facebook at www.facebook.com/gotransam and on Twitter at @gotransam.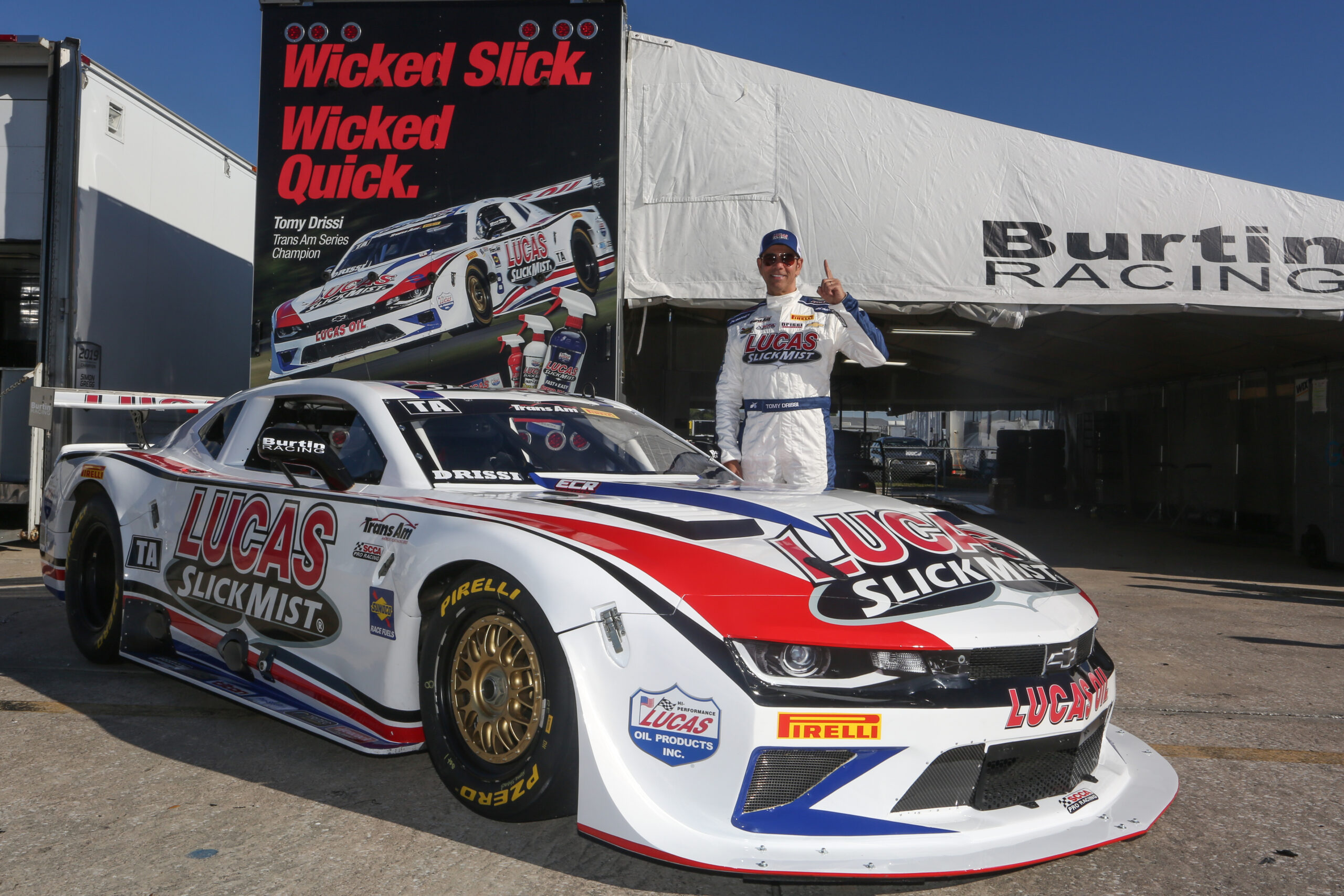 Alton, VA (September 23, 2020) – Trans Am Presented by Pirelli Former Champion, Tomy Drissi, is gearing up for a double header weekend at Virginia International Raceway. The Burtin Racing/Lucas Oil SlickMist driver will be chipping away at the championship where he...
Plymouth, WI (August 5, 2020) – The Lucas SlickMist Camaro and Tomy "The Rockin' Moroccan" Drissi are preparing for another 2020 win in The Trans Am Presented by Pirelli Series, this time at Road America. Coming off his victory at Brainerd, the 2009 Trans Am Champion...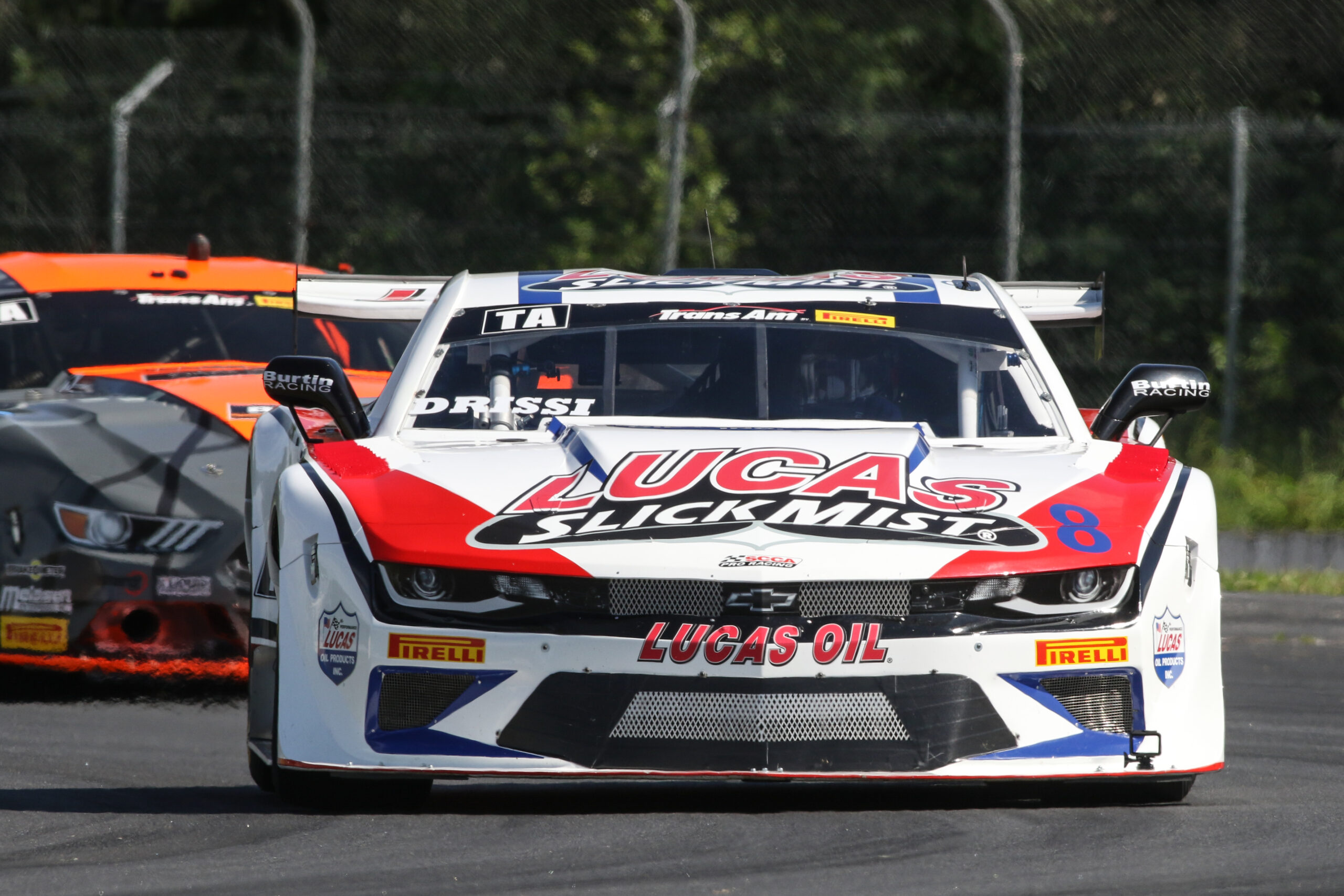 Brainerd, MN (July 12, 2020) – Tomy Drissi stormed into Brainerd International Raceway for The Ryan Companies Jed Copham Tribute Weekend and masterfully piloted the Lucas SlickMist adorned Camaro to the top of the All-Star podium. Victory did not come without its...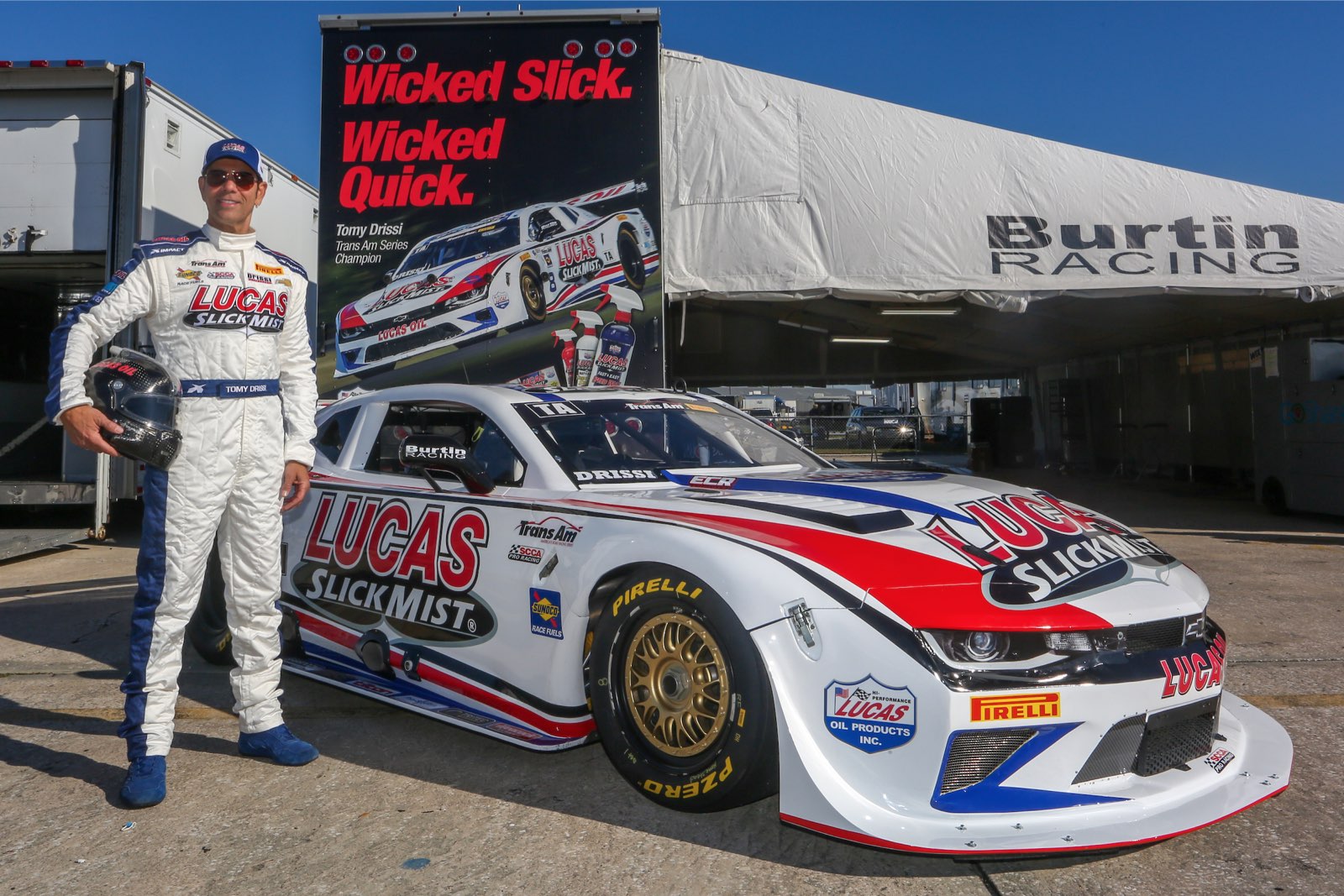 Brainerd, MN (July 8, 2020) – Tomy Drissi and Lucas Oil SlickMist are in full fighting force to take on the The Ryan Companies Jed Copham Tribute Weekend at Brainerd International Raceway for the next round of the Trans Am Presented by Pirelli Championship. The 2009...